Gothic-Themed HDB

Where you live and how you decorate are said to be reflections of the person who owns the space. A pastel HDB flat might seem chio, but here's a themed HDB that's a complete 180 from that and yet still stunning. 
If you're a fan of all things medieval, then you'll be drawn to this Victorian-gothic themed HDB room fit with taxidermy butterflies and a faux-crystal chandelier – almost straight out of a page from a well-described vampire novel.
The best part is that the room was decorated by the owner, Uli herself, so no over-the-top renovations were needed. Uli describes herself as "organised, moody and sentimental" which if anything, bleeds through the room's smartly-orchestrated whimsy. 
For those of you who want to channel your inner Wednesday Adams (whom Uli has tattooed on her arm) or Lydia Deetz from Beetlejuice, read on to find out more about this HDB flat, hauntingly beautiful decor and all. 
The Bedroom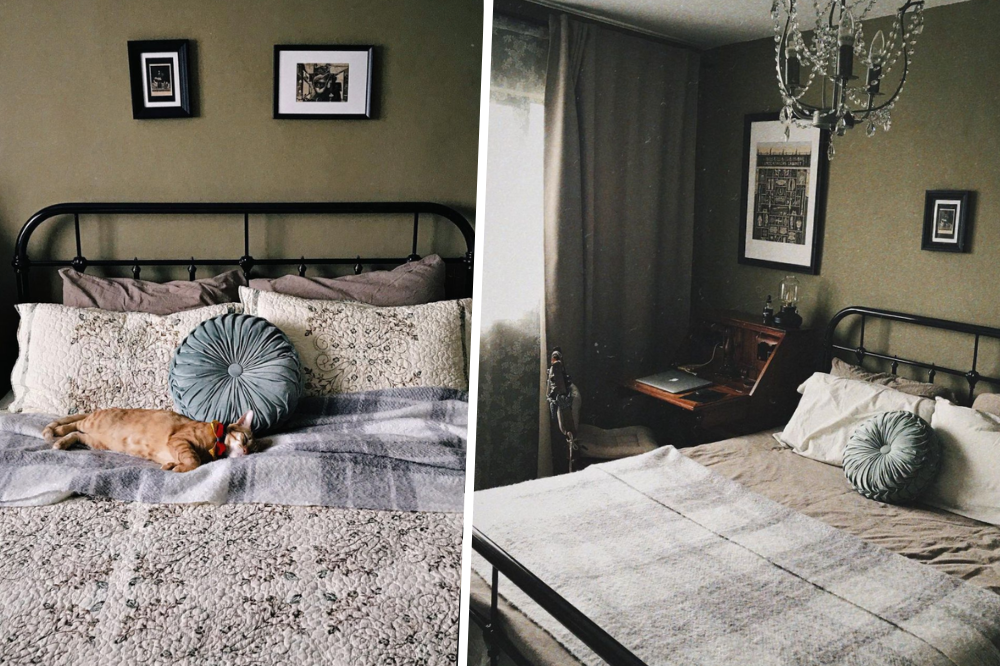 As an ode to the Victorian-styled decor, the HDB flat takes on a very fitting name: Castle Draculi, and has its very own Instagram account. Uli disclosed her fascination with the Victorian era and working class Victorians, "particularly its fashion, design language, as well as their mourning culture", choosing to bathe the space in moments that exude morbid undertones.  
The bedroom's gothic core begins with a bed which just so happens to be Uli's favourite part of the room that she admits, "ties the whole room together". The bedding consists of an assortment of lacy, vintage-looking sheets with a more muted colour palette against a black bed frame. The bed isn't complete without its own furry-guardian of course: Ouija the cat. 
"I was able to paint the walls sage green to bring out the greens of the original 1970s terrazzo tiles", a look Uli enhanced by adding a faux-crystal chandelier. These thematic choices are what give the room an immediate time warp to The Renaissance era.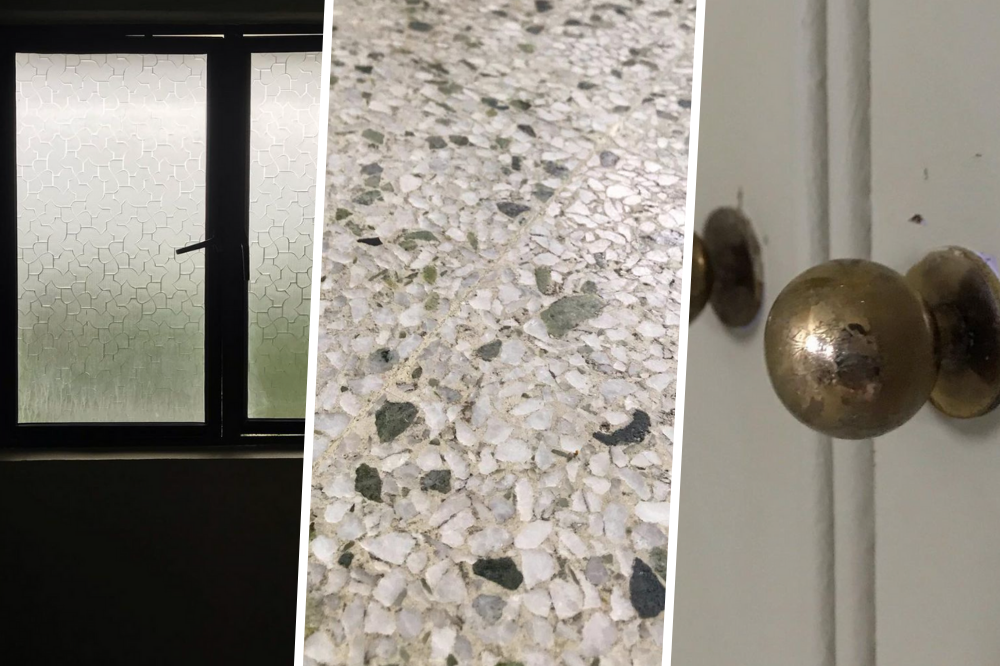 Fun fact: this HDB block itself was built in the '70s and comes with original fixtures that add to the Victorian look. These include frosted windows, terrazzo tiles and brass cupboard knobs — to say this room is perfectly made for its current theme would be a major downplay.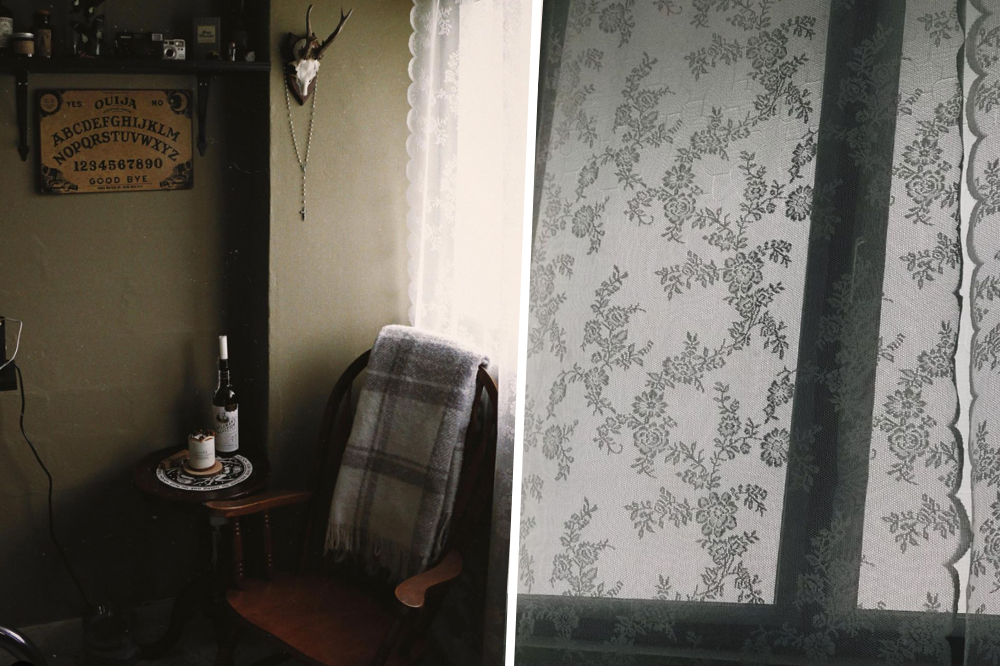 The bedroom also has a nook with a wooden armchair in a corner next to blackish-translucent curtains printed with floral patterns — perfect for winding down at night while basking in the moonlight.
This thought-provoking area of the room has been dubbed 'Corner of Curiosities', a name courtesy of the owner herself.  When asked where she got her spur for the design, she shared, "I get inspired from period films, classic novels, gothic architecture, and from other goth content creators on the internet." . 
Room Decor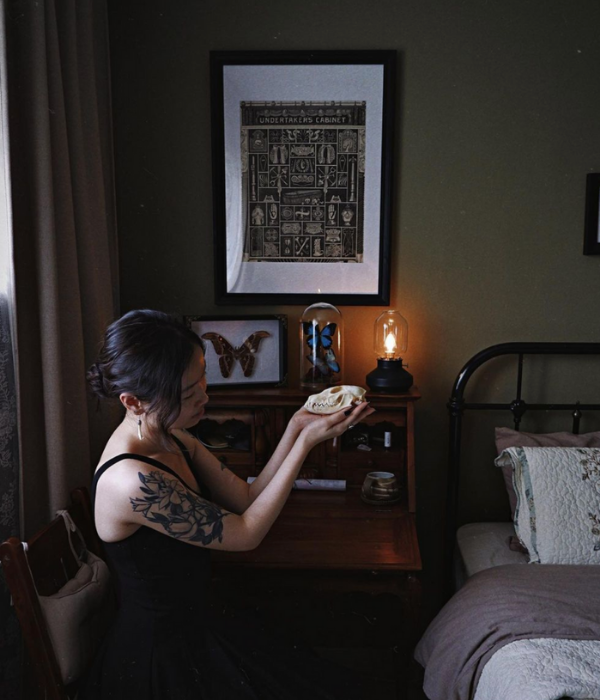 Aside from the major fixtures, the room is also well-decorated with antique-looking items and taxidermy — perhaps not fitting for those with a phobia of butterflies.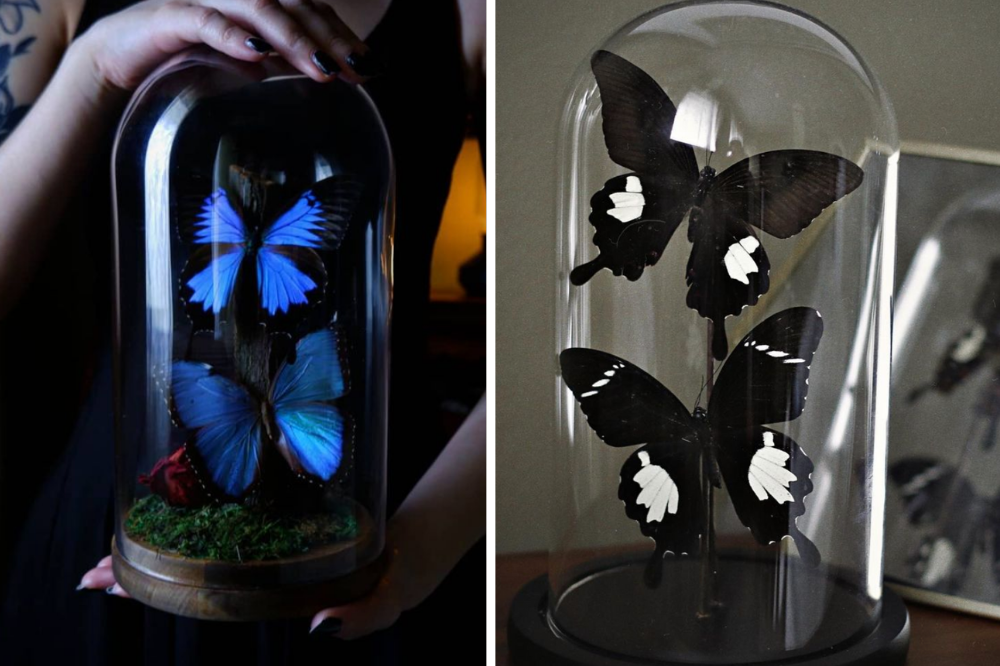 These beautiful, taxidermy butterflies are a true irony when compared to the rest of the muted, monochromatic room: dainty and colourful.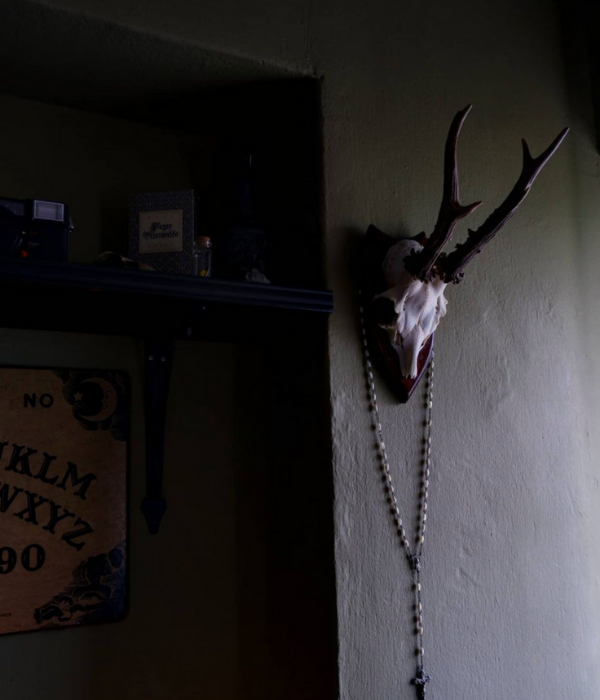 This room has no shortage of skulls either, with one even hanging on the wall with a rosary dangling around. If anything, it calls to mind a movie I watched a while back… was it The Conjuring? 
"Most of my taxidermy pieces and decorations are from vintage markets, and my latest additions, butterflies and bats, were from Singapore-based Black Crow Taxidermy" – in case any of you were wondering where you can get your hands on these stunning pieces too.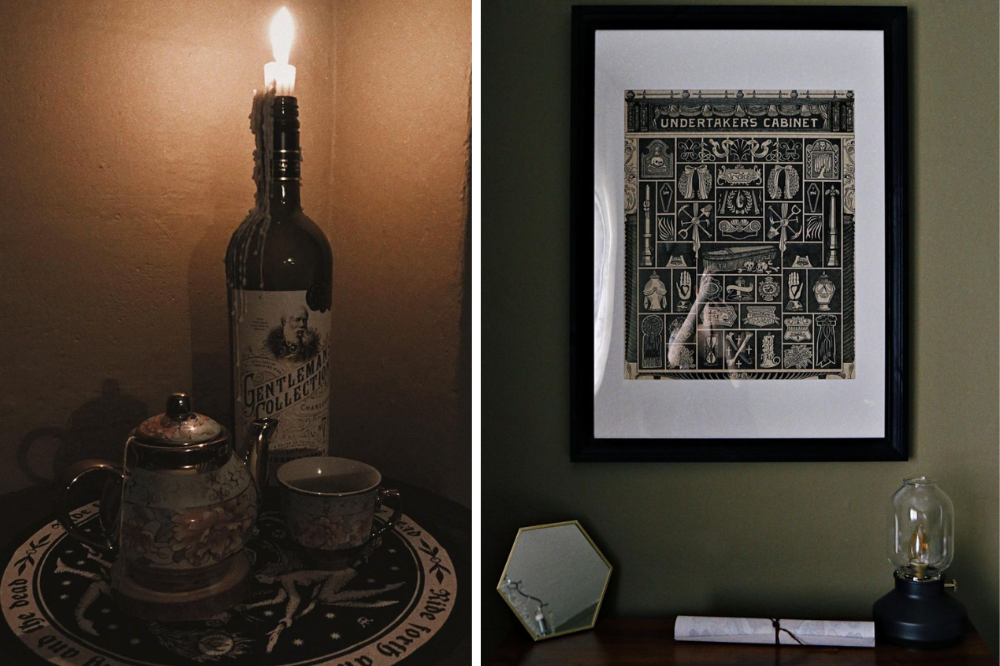 Finishes like an antique-looking tea set and bottle-candle add to the mysterious aura that floats around Castle Draculi. The room even has a framed-up photo of an 'Undertakers Cabinet' and a vintage-looking lamp for that 1885 filter glow IRL. 
Every part of this room will surely remind you of a time period we could only visit through our TV screens. 
An Out-Of-The-Box Gothic-Themed HDB For Those Looking For Something Different
Castle Draculi, in all its gothic-glory, serves as great inspiration for those looking to add some personality to their new homes or simply redecorate your rooms.  While some of Uli's friends feel spooked by the "unsually dark" get-up, most feel like they're being transported to a different time and space. 
For Uli, coming home to a space that's authentically made for her leaves her feeling "content and connected to [her] thoughts" — motivation enough for us to start our own room rejuvenation projects. 
After all, I think we've all seen enough Scandinavian-themed rooms on our Pinterest pages, so why not take a step into a more alternative style of enhancing our living spaces. 
All images courtesy of @ulimali and @castledraculi.
Also read:
4 SG Couples Share How To Renovate Your HDB With Personal Space In Mind