Who We Are
ZULA is a female website and Youtube channel for Singaporean Millennials. Our story began in early 2017 when we had the vision to build an inclusive community of bold, multifaceted Asian women to share their experiences and insights.
We produce content which seeks to empower girls by validating the stories of everyday women and providing them with the knowledge to make informed choices. From sharing relationship stories to featuring inspirational women from all walks of life, ZULA aims to provide a safe space where girls can voice their feelings and opinions.
Today, we create content about beauty, fashion, life advice, and inspiring stories for over 300,000 monthly unique visitors, with 40% of our readers comprising of men. Ultimately, ZULA hopes to be a platform where both men and women can grow with and learn from one another through open discussions.
What We Cover
Lifestyle
Perspective
Beauty
Fashion
The ZULA Code of Ethics
Most products we review are paid for on our own. Sometimes, we accept media kits from beauty companies as that's the only way to get a first look before they're released to the public. Regardless, we will always declare at the bottom of our articles if it was an undercover review or in partnership with a brand. And no matter what, we will:
Give honest reviews
Provide readers with the best possible information
Not slander or unfairly criticise any product in Singapore
Not accept monetary compensation in exchange for writing untrue positive reviews
 Editorial Team

Asher Mak
Sub Editor
Asher is an art geek who graduated from School of Visual Arts in New York. He finds solace in this mad, mad world by blending into the furniture displays in MUJI stores the same way a chameleon changes its colours to hide from its predators.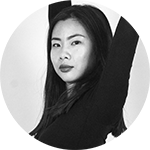 Cheryl Chiew
Sub Editor
Cheryl always wears black, mostly because she always stains her shirt with food. As a Sociology graduate, she finds her degree most useful when used as wall decor. When she's not churning out articles, you can find her eating bread, drinking coffee, and people-watching.
 Creative & Video Team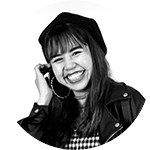 Leah Shannon
Video Producer
As an ex-stylist at Topshop, most people are surprised to hear that Leah graduated from NUS Business, and not from the Arts. Her favourite acronym is 'LMAO' and she once fell into the arms of her favourite oppa at the airport (true story).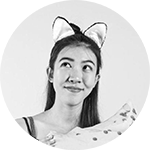 Jielin Lu
Video Assistant
Jielin enjoys drawing and eating cereal with kopi-o. One time, she hugged Troye Sivan at a fan meet; he complimented her makeup and she went to work wearing the same eyeshadow for months.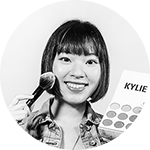 Lynette Lee
Video Assistant
Lynette is a huge Disney fan and secretly dreams of becoming the next beauty guru. Besides playing with makeup, you can catch her playing with dogs, munching away, or planning her next getaway.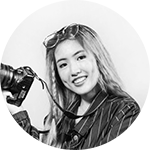 Wen Xin Loo
Video Assistant
Wen Xin is a fashion design graduate and dancer who loves old school hip-hop and R&B music. Other than taking photos at the most random moments, she can be seen having a full meal with utensils while walking on the streets.