Ballerina Jeans Trend
If being a prima ballerina has been on your list of unfulfilled dreams, then you're in luck. Topshop's newly-launched tulle jeans will dazzle and confuse bystanders into believing you may just be the next big ballet star. However, some netizens have taken to Twitter to express how they're not having any of it: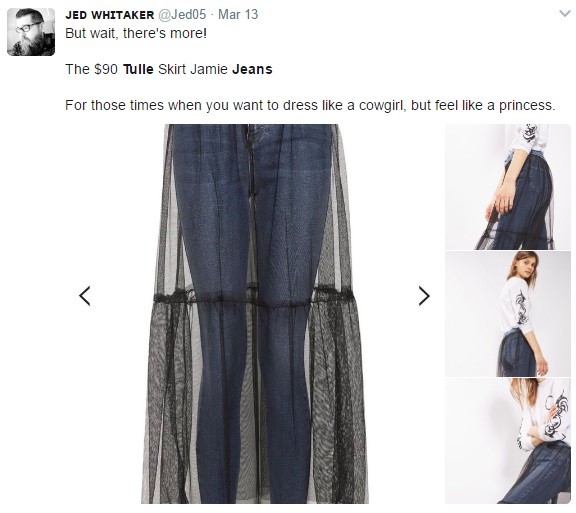 When @Jed05 just wanted you to pick a side.

Or when @The_Ambassador_ simultaneously threw shade at the plastic knee trend.

And when @circlesky66 just gave up.
But that's not to say the trend hasn't gotten its fair share of love: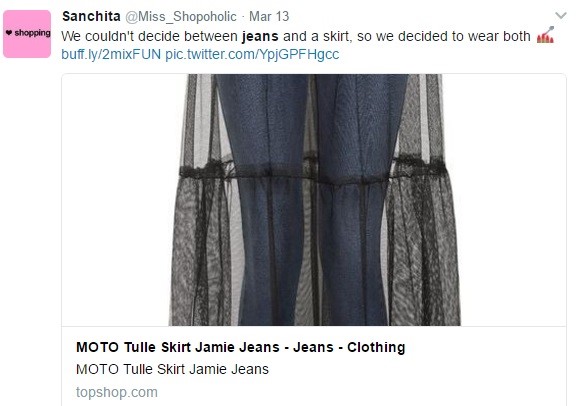 I mean, why should you have to choose anyway?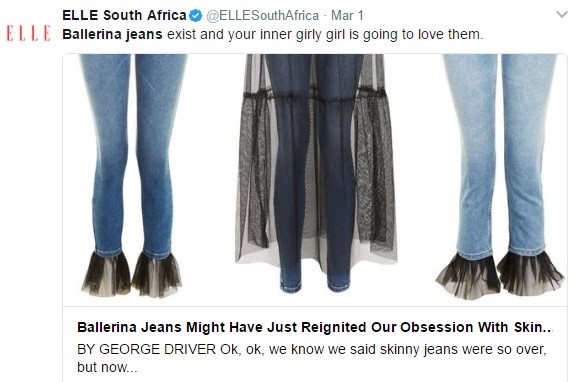 Because your outer girl's pretty indifferent.
Whatever side you choose to be on, we can all agree that forking out S$106.00 for an extra film of tulle isn't exactly practical, so here's ZULA's guide to creating an affordable dupe of these ballerina jeans!
MOTO Tulle Skirt Jamie Jeans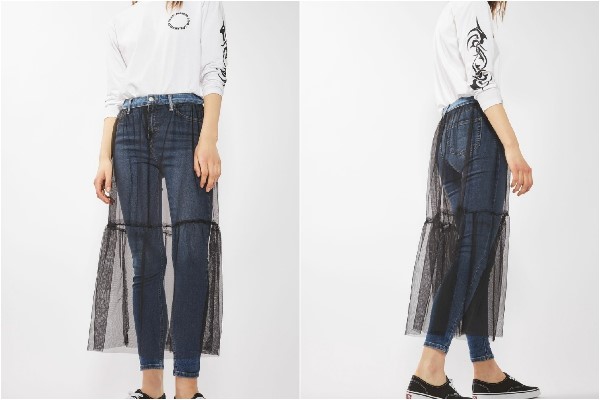 You'll realise a number of things can work in place of tulle—a fine mosquito net, a bed curtain, sheer wrapping paper—the possibilities are endless. Just grab a needle and thread from your mum's sewing kit and you're ready to go!
Tulle Hem Straight Leg Jeans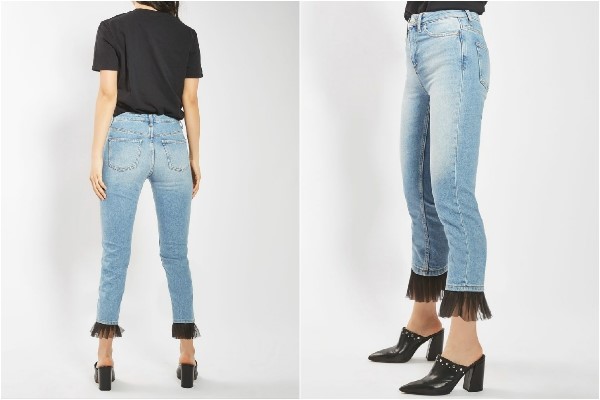 If your #aesthetic is more on the subtle side, the tulle hem jeans may just be the pair of jeans for you. The pop of tulle says, "I'm totes a ballerina, but I'm low key about it."
Here we give you two variations of the look, the fishnet and the fruit foam. What's even better is that you don't even have to sew! Just tuck it under the hems of your jeans and you'll be ready to turn heads (who are we kidding, you're definitely going to turn heads) in no time.