2-Step DIY Body Lava
If you're even vaguely interested in makeup, you've probably heard of Fenty Beauty's new body luminiser. You've also probably seen this viral tweet that shows you how to make a Body Lava dupe with only two ingredients—baby oil and powder highlighter.
But, tragically, the original Body Lava (S$82) is sold out worldwide—a blessing in disguise for my irresponsible spending habits.
So I decided to DIY my own, and created this under S$5 guide to show you what worked, and what didn't. Now, cheers to my fellow broke girls who want to look like they just came back from vacation in the Maldives and can afford to have a smoothie from Boost every morning.
Making Body Lava with baby oil and highlighter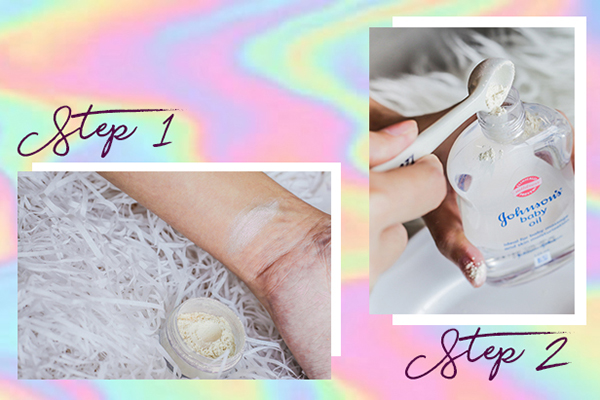 I first picked up an old highlighter I had lying around—the Cheeky Cheekbone Enhancer from OFRA (S$20), which is a loose powder with an iridescent shimmer. You can get S$2 highlighter from Daiso, depending on your budget.
Then, I scooped out some highlighter with a spoon, dumped it in a bottle of baby oil (S$4.80) and the shook the bottle really hard.
The result was a tincture of glitter that seemed to change colours when viewed from different angles. At least four people in the office said the concoction looked like unicorn vomit.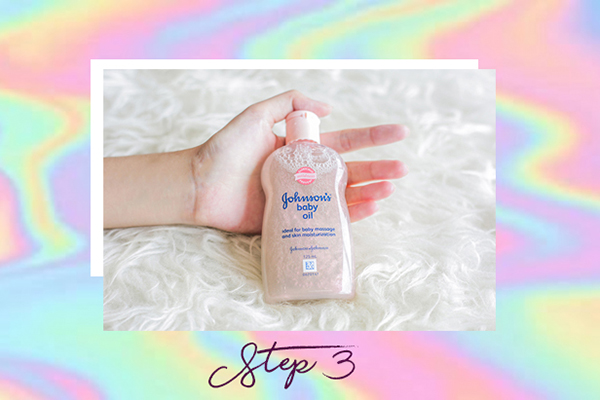 But, guess what happened when I slathered it onto my arms? A BIG FAT NOTHING.
For the record, the mixture did give my skin a nice sheen. But, it was not Body Lava level. Also, the iridescence did not show up on my body, so I just looked like a sweaty person instead a luminescent baked good.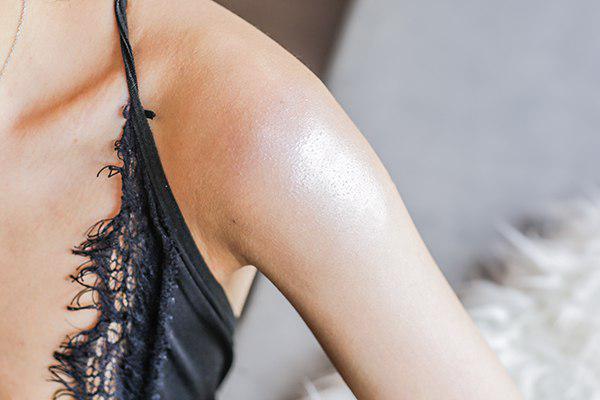 The highlighter I used was probably not the best one for this purpose. The pigment was too fine and light-coloured, and there wasn't enough of it to make a visible difference in the bottle of baby oil.
Turned to eyeshadow palettes
With my dream crushed and my heart broken, I was dejected. That is until I found a bunch of spare eyeshadow palettes.
I must have used five or six little pans of glittery eyeshadow. I thought this was surely it. But when I rubbed the new mixture all over my body, I only sparkled subtly.
So, I turned to my darker-skinned colleague, Julia, to use her as test subject 2.0, and she GLOWED.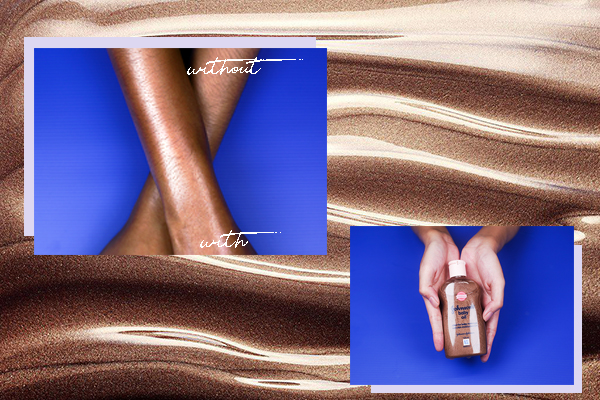 C'est injuste, I thought. But, I was happy enough to live vicariously as a glazed donut through Julia. This thing, for some reason, just works better on darker skin (don't ask me why, I'm not a scientist).
Making Your Own DIY Body Lava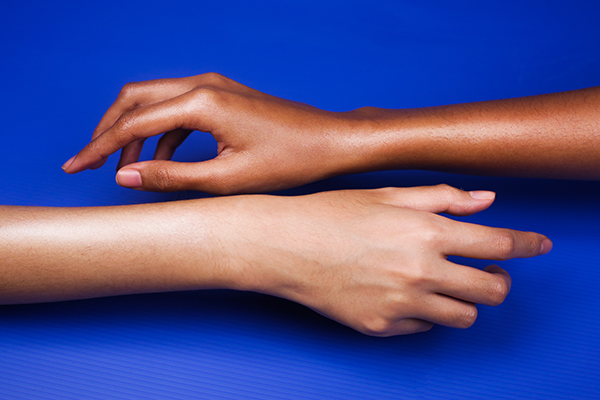 Even though the experiment didn't make my skin sparkle like I wanted, it was fun to crush up eyeshadows, mix them up, and see what happened. I'd say this look still works for those going for a just-came-back-from-a-tropical-vacay vibe.
If you want a body shimmer that really glitters and shines, I would recommend that you choose a powder highlighter that is highly pigmented with large glitter particles.
Last tip if you do decide to wear this DIY Body Lava formula: don't wear white, because the stuff gets everywhere and oil stains are annoying to clean.
Now #glo-up, my little apprentice glazed donuts.
Also read: