Ezra Miller The Living Fashion Meme
I might be religious but I often blame God for being unfair. Lately, my faith has been challenged by a living meme who has been popping up on my social media feeds: Ezra Miller.
Why did God give him such a beautiful jawline, smoky eyes and the ability to look great dressed as a walking life vest pyramid? I, for one, struggle to wear a neatly pressed white shirt to look decent on a work day.
Crazy fashion
It was 2010 when Lady Gaga wore a dress made of cured meat. 2001 was when Bjork wore a stuffed swan to the Academy Awards.
In other words, celebrities have taken themselves too seriously for too long. Yes, Rihanna dressed as a pope for the Met Gala might have restored my faith a little but Ezra Miller dressed as a white owl for the Fantastic Beasts premiere is giving me a revival.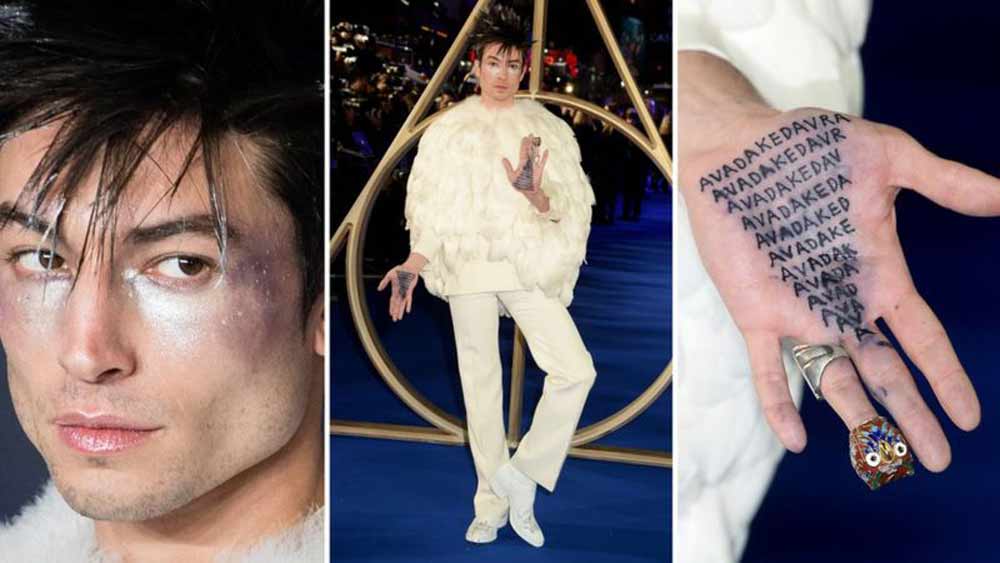 Look, he even has spells written on the palm of his hand to give Harry Potter fanatics a full-on otaku experience. The highlights on his face give most Singaporean girls a lesson on how to stretch your cheekbones for full mileage. Watch out, Kim Kardashian West!
Fashion challenger
To be honest, I did not watch Justice League where Miller plays the Flash. Neither did I catch his major debut where he stole many girls' hearts in the tween flick Perks Of Being A Wallflower. But who cares, this guy's style is a movie in itself.
Looking like a lost bunny in a dress, is this what we call a fantastic beast?
Dressed to report the morning news so he can leave by 6.00pm to make more money as a hooker. Great or just strange?
Either way, it's more consistent than the plot in Suicide Squad which he appears for a brief moment
Who gave this person the permission to be a lolita-fied Super Mario mushroom?
Dress Inappropriately
Maybe celebrities and common folk like us take fashion too seriously. We forget to have fun when we hype for our Instagram accounts.
Fashion is self-expression and that should account for the days you feel like the Dark Lord of puffy winter jackets.
As one fan tweets, "Life is a disaster, but we have Ezra Miller."
Also read: