Heineken x The Shoe Surgeon Sneakers
From beer towers to pints, Heineken is a familiar name to those who like to spend their TGIF at bars sipping on a cold glass. Featuring limited-edition sneakers with a detachable bottle opener and beer-infused soles, Heineken Silver is taking our love for beer to the next level in a collaboration with The Shoe Surgeon.
Heads up for sneakerheads: there's only seven pairs of this in Singapore, and details on how you can get a hold of them will be released closer to the launch.
The design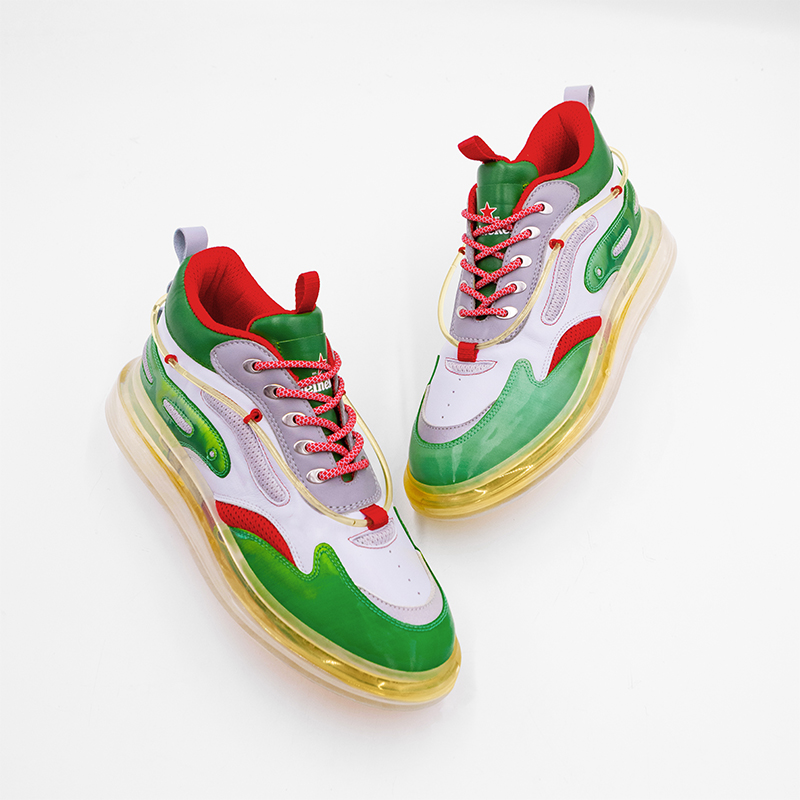 The Heineken sneakers, aka "Heinekicks", were created to celebrate Heineken Silver, a new and easy-to-drink beer that was launched earlier this year.
At first glance, the Heineken sneakers look just like — no surprise here — a can of Heineken Silver beer. These are decked in the beer's signature colours of green, red and silver, finished with a transparent air-sole base.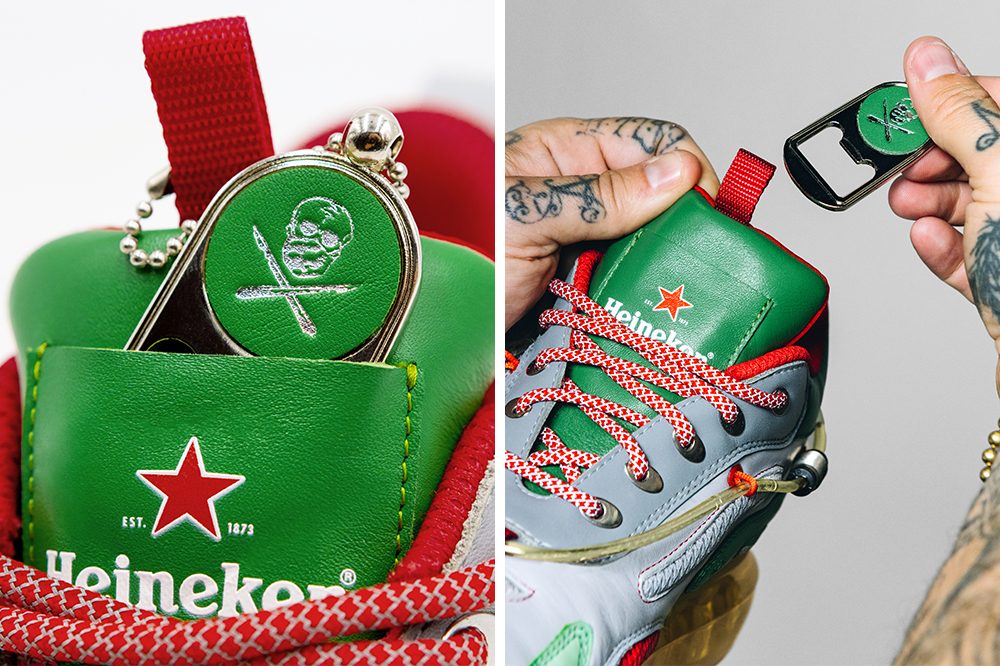 Hidden in a small pocket on the tongue is a detachable bottle opener, securely clipped onto the shoe with a chain. The metal bottle opener comes in Heineken's iconic green colours and topped with a The Shoe Surgeon's logo, perfect for cracking open a cold one anytime and anywhere.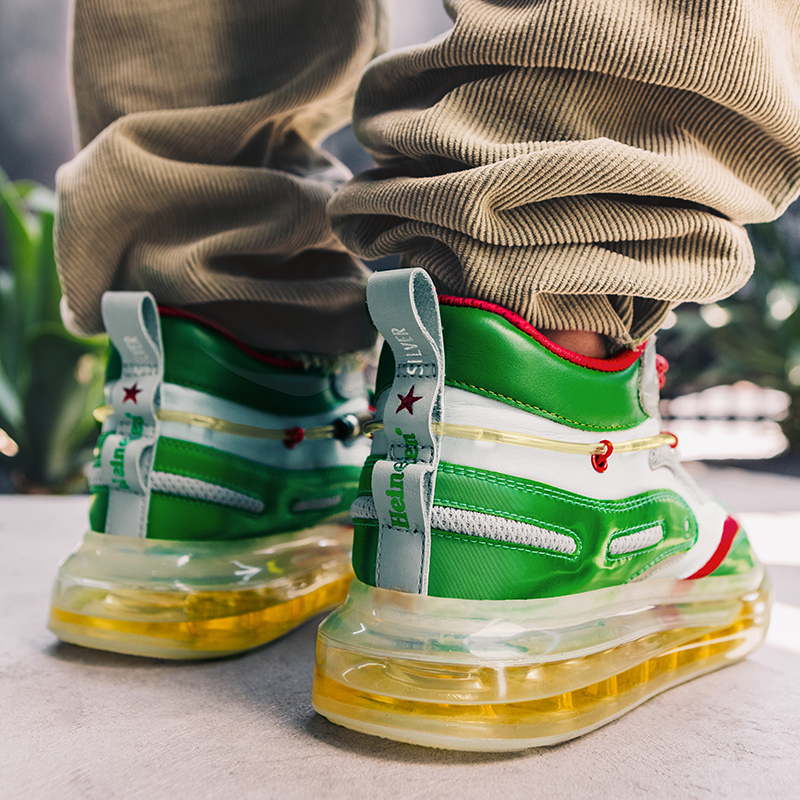 As if the bright colourway of the sneakers isn't a dead giveaway that it's inspired by Heineken, the sneakers also come with actual beer injected into the air-soles. With these, now you can literally walk on beer to experience the smooth sensation of Heineken Silver while on the go.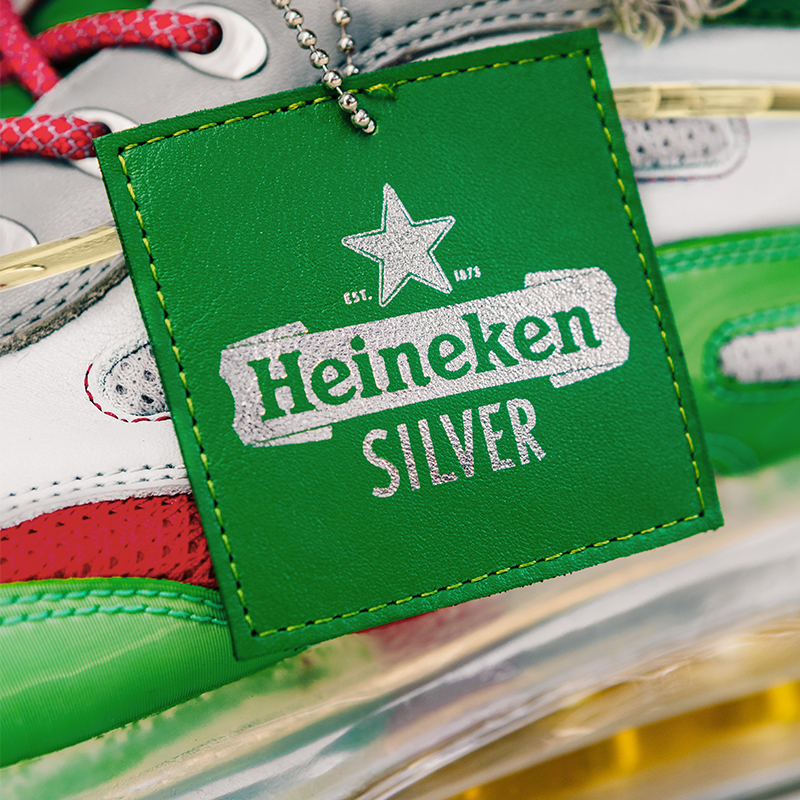 Heineken fans can also add a rectangular keychain of Heineken Silver's logo on the laces to further flex your love for the beer.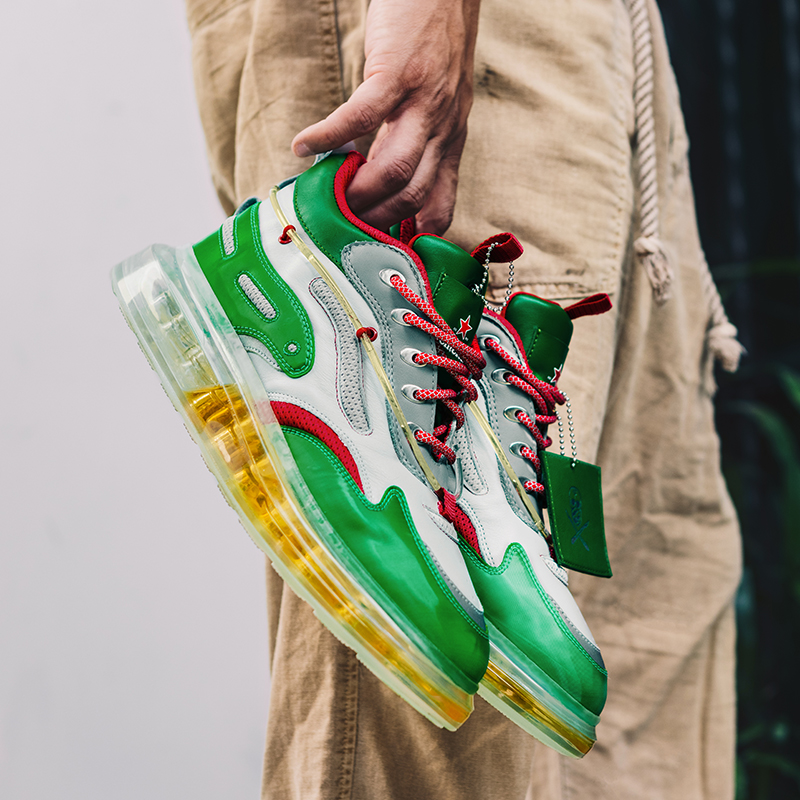 Hypebeasts who can't wait to get their hands on this pair ASAP, we have good news — while these will not be available for sale, seven of the 32 created Heinekicks will be dropping in Singapore in Q4 2022, with more details on how to get them to be released nearer to the launch date. 
Or, if you just want to kaypoh what they look like IRL, the Heinekicks will be on display at the Limited Edition Vault at 313@Somerset from 11 to 24 August 2022, as part of Culture Cartel's Project Future event.
These Unique Heineken Sneakers Will Start Your Day On A High Note
Stay tuned to our page or Heineken's Instagram page for more potential details about these limited edition kicks. While waiting for the Heinekicks to make its way to Singapore, release your stress with 25 happy hour deals from $2 per beer pint here. 
All images courtesy of Heineken.
Also read:
25 Happy Hour Deals From $2/Beer Pint Across Singapore—Including $1.50 Oysters & $4.90 Tacos