Hidden Wedding Costs in Singapore 
Our wedding day is the occasion most girls dream about since young, but we all know that planning for it isn't all fun and games. With the avalanche of bills you unlock the second you say "I do", it's natural that you'll want to avoid any hidden costs.
Therefore, we sussed out the little things you might have missed out so that all our Singaporean sisters can stay #woke after he says, "BTO, ai mai?".
1. The dresses included in your package tier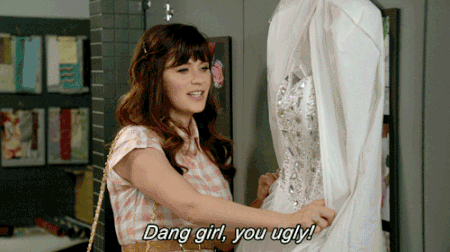 Most times, bridal studios don't show you the dresses you're able to rent until you sign the package. If you're not careful, you might sign for a tier that has less flattering designs.
During then, some boutiques will introduce a rack of better dresses that'll cost you another lump sum to rent. So ask to see the dresses before you commit to anything!
Remember: check your dress thoroughly before you leave the store or risk forking out up to S$500.00 for lost sequins or spoiled zips that weren't damaged by you.
But if you're still unsatisfied with their range of dresses, opt to buy one online for under S$100.00.
2. The makeup and hair fees
If your package fees aren't laid out in black and white, it's time to stay vigilant. There could be extra charges for anything—from S$45.00/pair of fake lashes to one touch up that costs half the price of the actual package.
Note: Even the best quality mink lashes don't have to be that expensive. You can find them via local brands (ByCaxs), international sites (LookFantastic, Aliexpress and Sephora), or physical stores (Watsons, Guardian, Bugis Street beauty shops).
The same goes for your hair accessories and extensions—they're not always included in your package. Additionally, applying ampoules before your makeup isn't necessary for achieving that bridal glow.
Some artists also charge more for the makeup on your actual day than the day of your photo shoot, even if the looks are exactly the same. So make sure you clarify all these details with your artist beforehand.
3. The wedding photos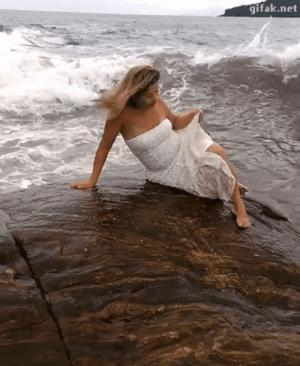 Many brides agree to the number of photos included in their wedding package, not knowing that it's possible to trade-in instead of pay for more photos. For example, the bridesmaids' gowns!
Although the bridesmaids' gowns are usually offered for "free" as part of a bridal package, they could be pre-loved items. One bride even said hers looked "very old and used". So why not bargain and trade-in these gowns for additional photos instead?
Additionally, requests for soft copies of your photos for a wedding book/slideshow can cost another S$2,000.00 to S$3,000.00, depending on how many photos you want. These photos are usually lightly edited or unedited and would require another top-up if you want them to be further edited/photoshopped.
4. The photographer and videographer
PSA: stalk your photographer's portfolio. Unless you don't mind having such "candid" photos taken on this once-in-a-lifetime event:
This is the best time to round up all your creative buddies, especially if they can fill in the spot of a photographer and videographer. Overtime pay for these roles can rack up hundreds of dollars, even if you exceed by just 10 minutes.
Pro tip: if you create your own hashtag on social media, your guests might just surprise you with beautiful shots taken on your special day.
5. The pre-wedding shoot
Studios usually charge for transport fees that can typically cost S$30.00/hour. Shoots can also take up to six hours, so it's best to drive your own car or get one of your mates to help you around.
If you plan on doing an overseas shoot with a local photographer, you also need to clarify what the fees include—accommodation, food, transport and more.
6. The invitations and mailing fees
One of my friends held her wedding at a hotel and the venue organiser offered to send her invites for her. However, what they didn't tell her was that the invites would only be sent to 70% of her guests as the other 30% would incur an additional charge.
To make every penny count, invite all your guests via email or Facebook to get confirmations before you send out physical invites. That way, your atas gold-foiled cards with fancy ribbons won't go to waste.
7. The decorations
After you sign a package with the florist, you may incur premium charges for your choice of flowers so always confirm the flowers you want specifically.
For many banquet packages, the floral decorations provided are also limited to the basics. If you envision large table pieces and floral arches, you might have to fork out another ~S$900.00 to spruce up the banquet hall.
Note: check if there'll be decor at your reception area outside the banquet hall. Some places don't provide anything except a table.
8. The prices before GST 
We're all familiar with the concept of GST, but as a bride-to-be, minor details may slip between the cracks.
Sadly, many package prices quoted by bridal studios tend to be before GST.
For one unlucky bride I know, she was verbally told that the prices stated were in 'nett' before she signed the package, only to find out it wasn't so in the contract. So always look at the Terms & Conditions even if they're in Times New Roman size 4.
Wedding Costs Singapore
It's never easy to budget for your wedding but if you do your homework right, you might get some extra money to treat yo'self on your honeymoon.
If you know of any other tips that might help future brides, comment and let us know!
Cover image: Source