Jade Rasif's Beauty Routine
Local DJ, actress, and YouTube talk show host Jade Rasif is known for her candour. From her thirst-trapping ways to her shocking pregnancy reveal and getting her co-hosts to sample her breast milk, she's unafraid to embrace her rabak side.
While we're privy to a chunk of her personal life, we've always wanted to know more about her. In particular, how she keeps her skin glowing and makeup flawless through gigs and parties.
The new mum has a slew of shows lined up over the next couple of months, so we pried into her beauty routine to see how she cares for her complexion.
SKINCARE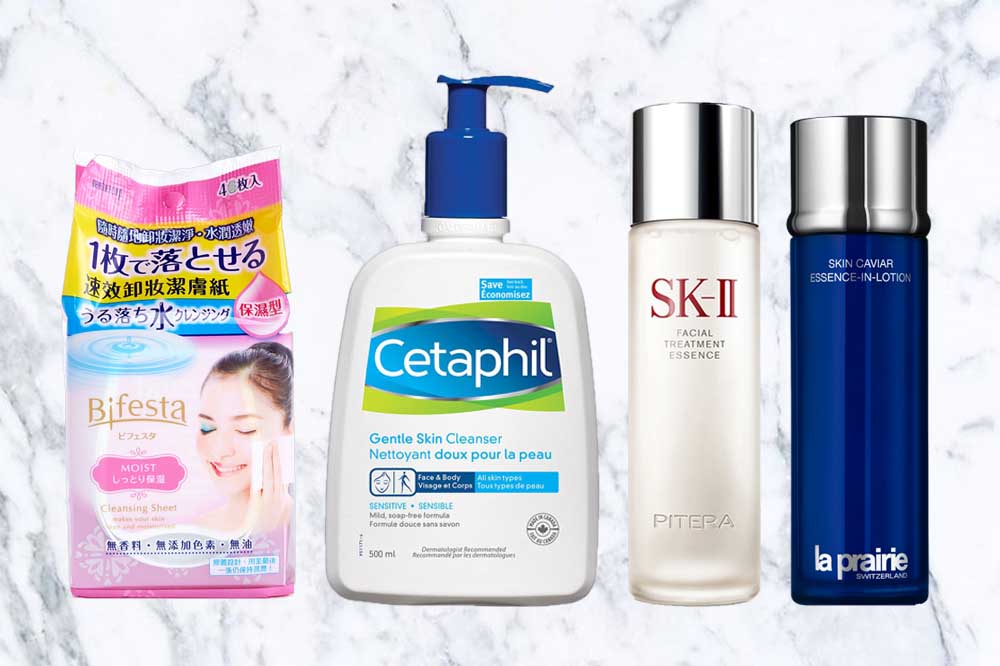 Left to right:
Bifesta Cleansing Sheet Moist ($14.50)
Cetaphil Gentle Skin Cleanser ($21.90)
SK-II Facial Treatment Essence ($210)
La Prairie Skin Caviar Essence-In-Lotion ($316.10)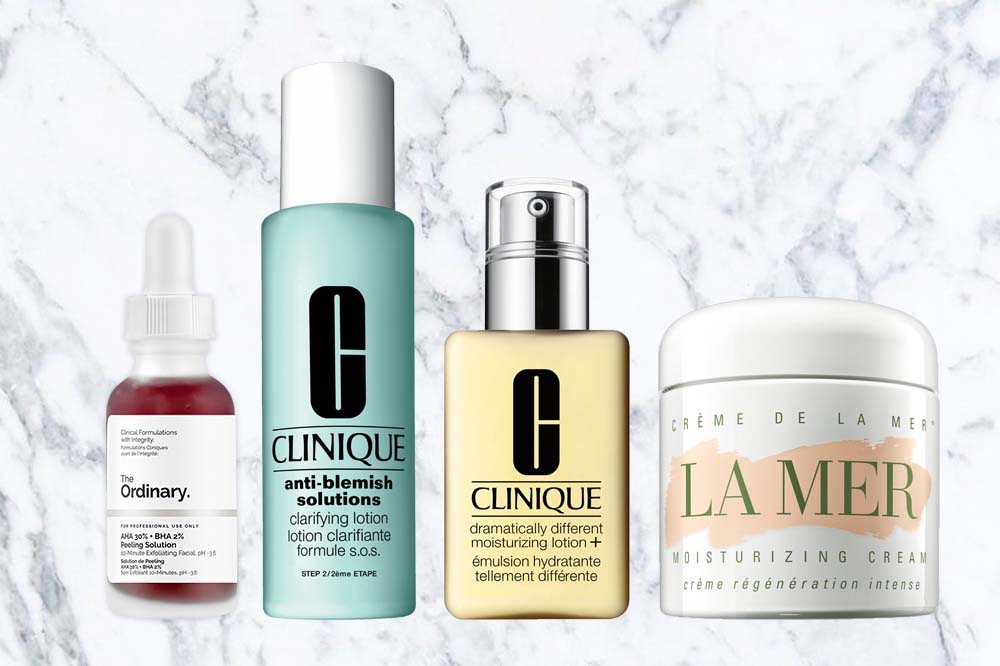 Left to right:
The Ordinary AHA 30% + BHA 2% Peeling Solution ($10.20)
Clinique Anti-Blemish Solutions Clarifying Lotion ($43)
Clinique Dramatically Different Moisturizing Lotion+ ($60)
La Mer Crème de la Mer ($510)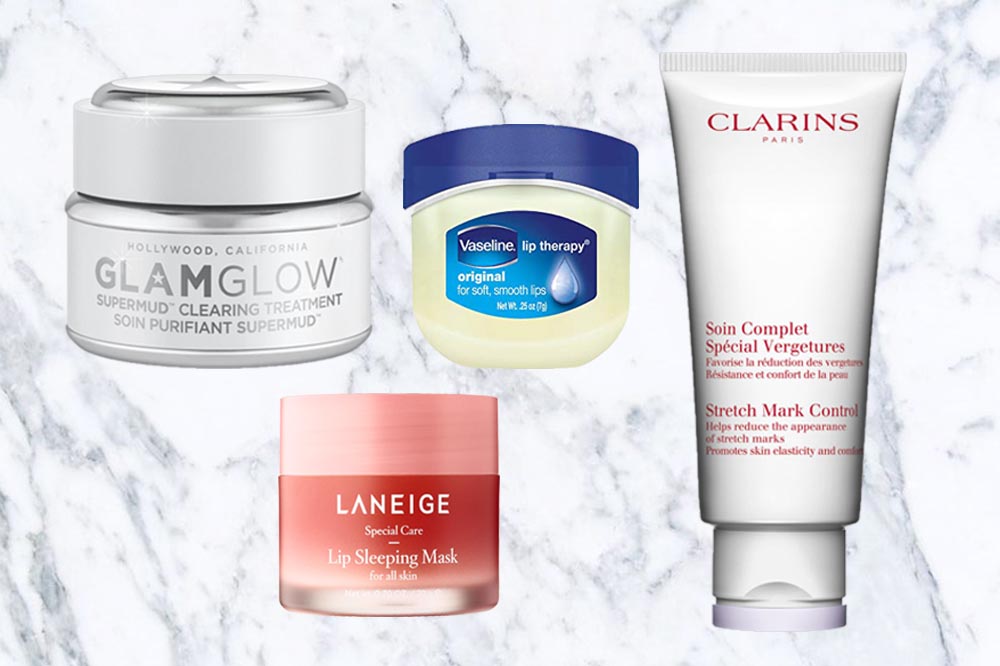 Left to right:
GlamGlow SUPERMUD Clearing Treatment ($80)
Laneige Lip Sleeping Mask ($27)
Vaseline Lip Therapy Original ($4.90)
Clarins Stretch Mark Control Cream ($95)
Walk us through your daily morning routine.
I wake up and drink a big glass of water with lemon before taking vitamin C and B for my skin. Then, I use a gentle cleanser like Cetaphil's face wash before applying sunscreen. I've yet to find a brand I like, but I still use sunscreen every single day, even if I'm indoors.
What's your evening beauty routine like?
I remove my makeup with Bifesta's cleansing wipes before following up with Cetaphil's face wash. I then tone, moisturise and spot treat if necessary.
Which acne treatment do you reach for when you get sudden breakouts?
I rarely have acne but I get very bad "post inflammatory hyperpigmentation". That's a fancy way of saying I get brown spots. They take a month to fade after the pimple is gone.
To cope, I've tried so many things, but the only formula that works for me is Clindamycin. I also really like Differin or Retin A, which you can get prescribed by any General Practitioner.
MAKEUP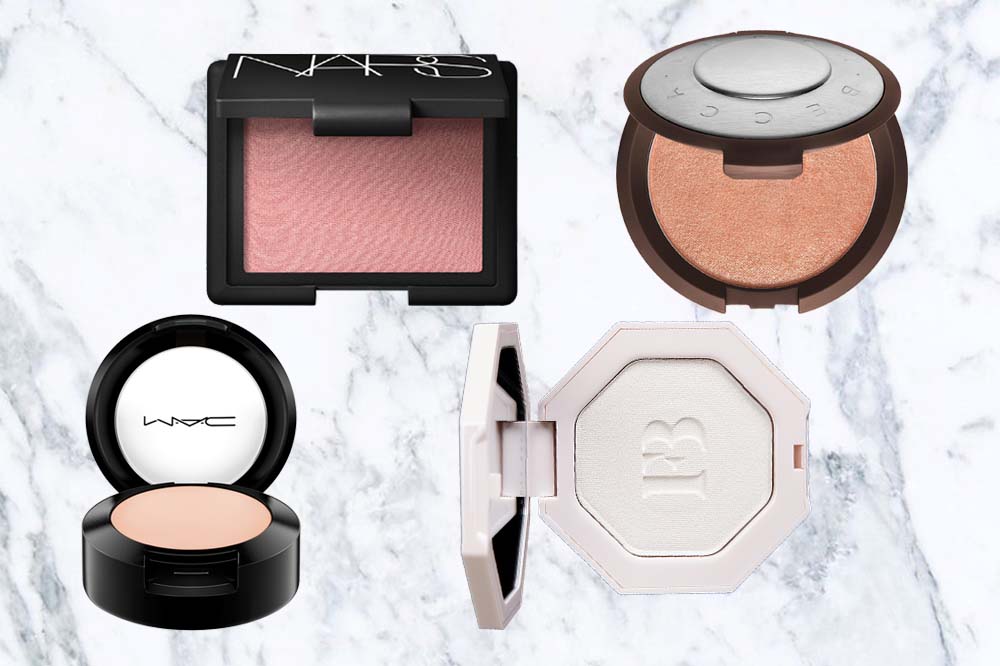 Left to right:
M.A.C Studio Finish SPF 35 Concealer ($34)
NARS Blush in Orgasm ($50)
Fenty Beauty Killawatt Freestyle Highlighter in Metal Moon ($50)
Becca Shimmering Skin Perfector in Rose Gold ($58)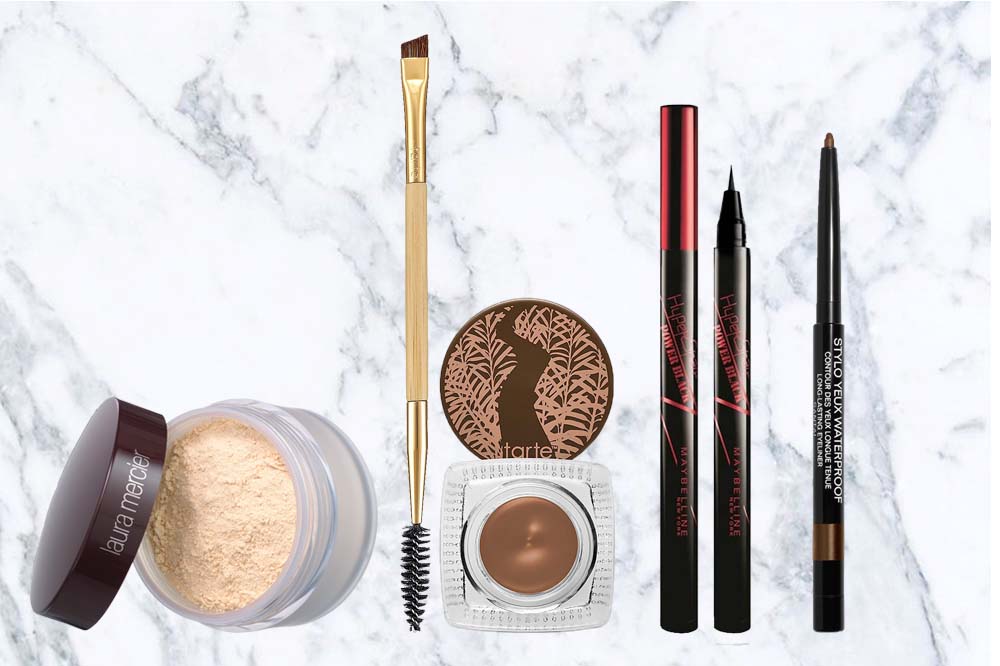 Left to right:
Laura Mercier Translucent Loose Setting Powder ($70)
Tarte Amazonian Clay Waterproof Brow Mousse ($48)
Maybelline Hypersharp Power Black Liner ($20.90)
Chanel Stylo Yeux Waterproof Long-Lasting Eyeliner in Santal ($38)
Did you notice any changes to your skin during pregnancy?
My skin was horrid! I don't know why some people say they have great skin during pregnancy because it sounds like BS to me. I got acne and my face was so puffy!
After I gave birth, I lasered every pimple off. I went for some Chinese thing they call "Bo Jin" and got rejuran injections. It completely saved my skin. Thank god.
Which is the most underrated beauty product you've discovered?
Neutrogena's Light Therapy Acne Mask! It's AMAZING. Blue light treatment actually works, there are scientific studies to back it up. The activators can be expensive but the good news is, you can buy activators with unlimited usages online (I got mine from Amazon).
Save yourself some money and the environment by creating less plastic waste. You're welcome!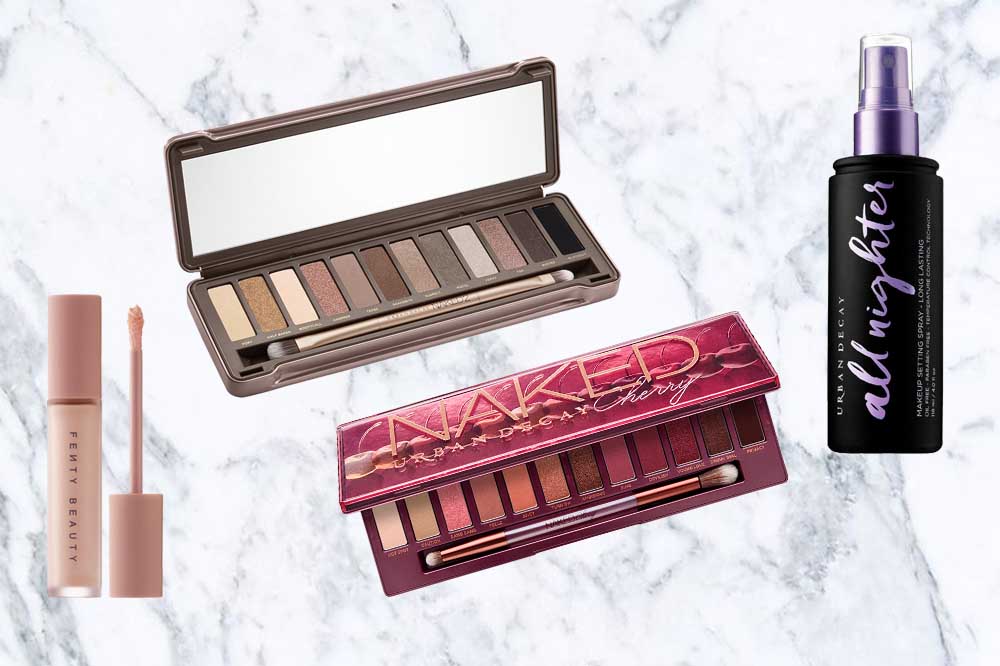 Left to right:
Fenty Beauty Pro Filt'r Amplifying Eye Primer ($33)
Urban Decay Naked 2 Eyeshadow Palette ($83)
Urban Decay Naked Cherry Eyeshadow Palette ($83)
Urban Decay All Nighter Long-Lasting Makeup Setting Spray ($48)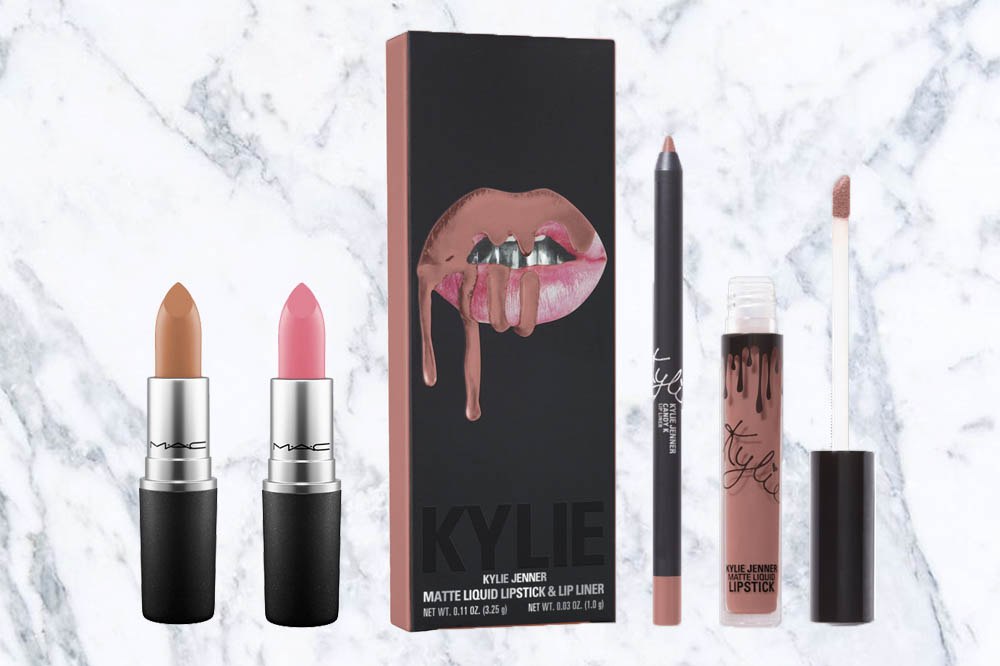 Left to right:
M.A.C Cosmetics Matte Lipstick in Yash ($33)
M.A.C Cosmetics Matte Lipstick in Pink Plaid ($33)
Kylie Cosmetics Lip Kit – Candy K (~S$39.20)
Which is the most expensive beauty product on your shelf?
La Prairie's Cellular Radiance Cream—I "borrowed" it from my ex-boyfriend's mom. Spoiler alert: it's not worth $1000.
What is your signature scent?
Nowadays, I smell like a weird mix of Johnson's Baby Lotion and milk.
How do you keep your makeup looking flawless through an entire night of partying?
I use Fenty Beauty's Eye Primer and set my makeup with Laura Mercier's Translucent Loose Powder. Then, I'll finish with Urban Decay's All Nighter Setting Spray.
Who are the women you look up to in your personal and professional life?
The woman I admire most is my mother. She came to Singapore alone, got her Masters in Law from NUS and worked her way up in the Singapore stock exchange.
After 30 years, she gave up her corporate career. Instead of retiring, she flies around the world heading regional governance for an international charity—all that while raising 3 difficult kids as a single mom.
She's more beautiful, kind, hardworking, and intelligent than I can ever hope to be. If I can someday be 20% of the woman she is, I'll count myself lucky.
Jade Rasif's Skincare And Makeup Routine
Get to know Jade Rasif by following her on Instagram, Facebook, and YouTube.
Also read:
Preetipls Shares Her Beauty Routine So You Can Cop Her Feline Flick And Bold Red Lips
Cover image: Source