Youngest Billionaire
Kylie Jenner has been crowned the youngest billionaire. Like Hillary Clinton, she has broken the glass ceiling, albeit with more fabulous clothes and nails.
At 21 years old, the youngest spawn of the Kardashian Klan took Mark Zuckerberg's place. Given Facebook's shady dealings in recent years, I am definitely Team Kylie.
Rise Of The Kylie Empire
Kylie mentioned she had always felt insecure about her thin lips, using makeup as a means to enhance their shape. Naturally, makeup became her passion and led her to start Kylie Cosmetics.
Whether Kylie designs her products herself is irrelevant as she curates her brand through her well-manicured nails.
When her first lip kit dropped, it sold out within seconds. Such results are hard to come by even for experienced cosmetic companies with swarms of marketers and big budgets.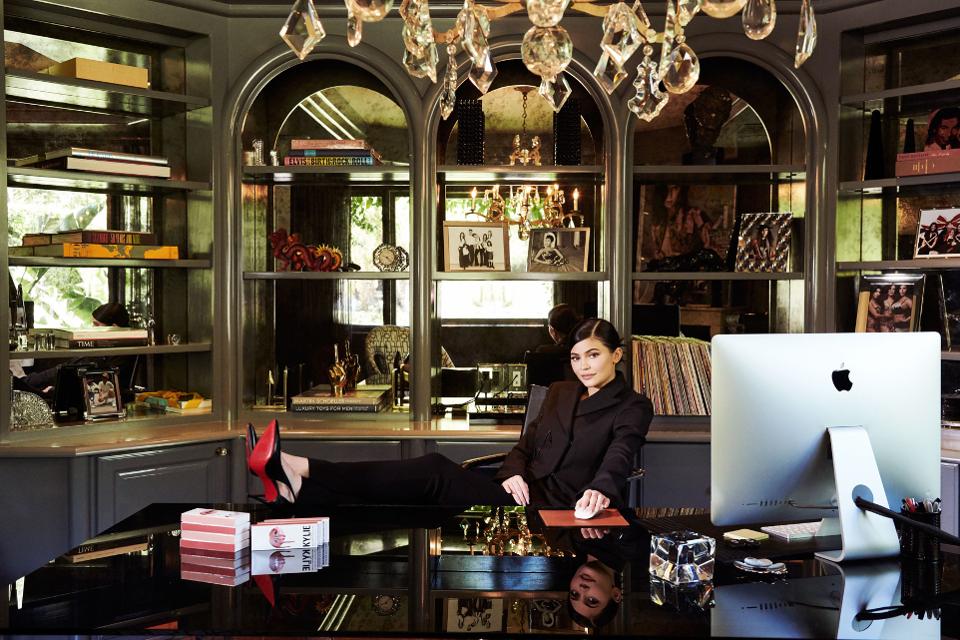 Show, Don't Tell
As we learnt from the Daryl Aiden Yow Saga, people have a general disdain for influencers. They dislike that influencers can earn a lot by posing with a product without contributing much to society.
However, what the critics have failed to realise was how difficult it is to market to millennials who do not consume traditional advertising. In this respect, Kylie Jenner has cracked the code for which established ad agencies cannot figure out.
Source
Millennials grew up as social media natives with Instagram and Twitter being an integral part of their lives. Twitter only limits to 280 characters and Instagram is mostly a feed of pictures (most captions are glanced over). One can say that millennials favour a 'show, don't tell' approach.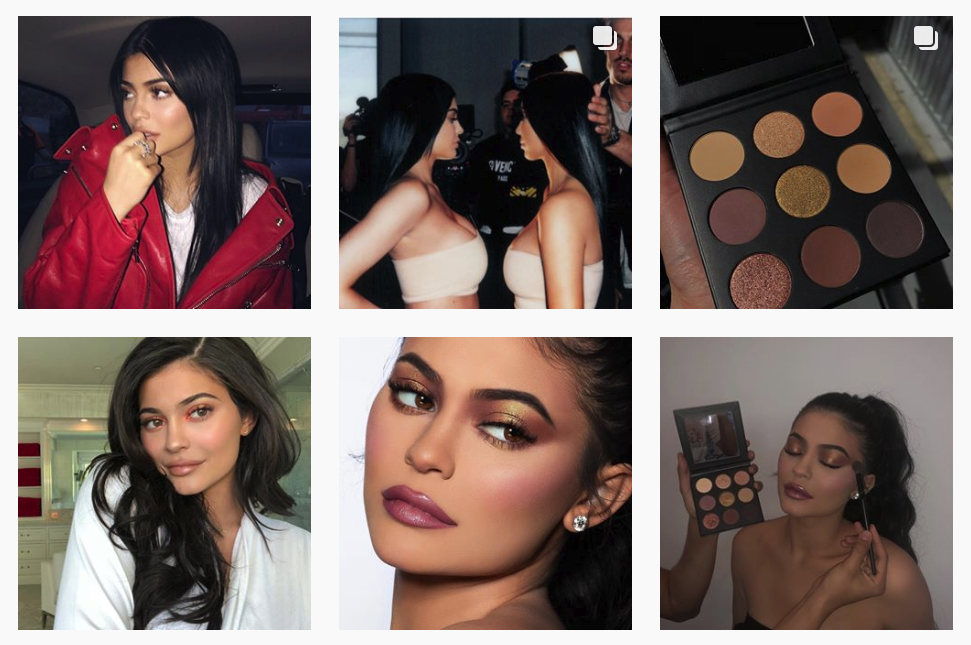 Kylie knows this and lives it out. Her pictures mostly show her impeccable makeup, fabulous life under the Californian sun and hourglass figure.
To most men, the shades of lipsticks do not vary much. But Kylie isn't selling a product; she's selling a dream. It is the visual storytelling of her constantly changing hair colours, jet-set lifestyle and posing with her other famous sisters that associate her cosmetic products to 'living the dream'.
The Privilege Of Family
One criticism of Kylie is that she is not self-made and born into a rich and famous family. Yet, there are many similar rich kids who have been unable to cash in on their fame and translated it into a thriving business.
To compare apples to apples, her sisters Kourtney and Khloe Kardashian do not have the same business acumen in place. Many also point to momager Kris Jenner as the brains behind their businesses; she hawks out her children as products and empires.
Behind every successful man is a woman—behind every successful woman is apparently mom.
Kylie Jenner Knows How To Reach Her Millennial Audience
As the world scratches their heads about how to utilise social media for even bigger capital gains, one young girl has discovered the formula.
Kylie is not afraid to talk about her vulnerabilities in her TV show Life of Kylie. She learnt from mom that baby and children are the ultimate accessory. She even knows how to utilise bad press to further herself as a trending topic.
Sometimes the people who look like they don't know; know the most.
We throw a hissy fit because people no longer have to act, sing or dance to be stars. We are upset because all it takes is a pout to move millions of products. In the millennial world, what used to be trivial and superficial can become the bedrock of business and economy.
Its a new world order—and Kylie is King.
Also read:

Cover illustration by Asher Mak