Pandora x Disney Princess
Almost every Disney story involves a heart-fluttering romance but putting aside the happy endings, they also come with motivational life lessons. Inspired by the inspiring traits of Disney Princesses, Pandora now has a collection of charms featuring Cinderella, Rapunzel, Ariel, Tiana, and Jasmine. They will add some bling to your daily outfit to let you channel your inner Disney Princess.  
Disney Princess charms
In this collection, the Disney Princess charms are heavily influenced by Chibi art ‒ a form of Japanese caricature commonly seen in manga and anime.  
Disney Princess Tiana And The Frog Charm
Tiana from The Princess and the Frog showed us that hard work and confidence go a long way. Her cheerful personality never fails to put a smile on our face, and no doubt that this Disney Princess Tiana And The Frog Charm would do the same too.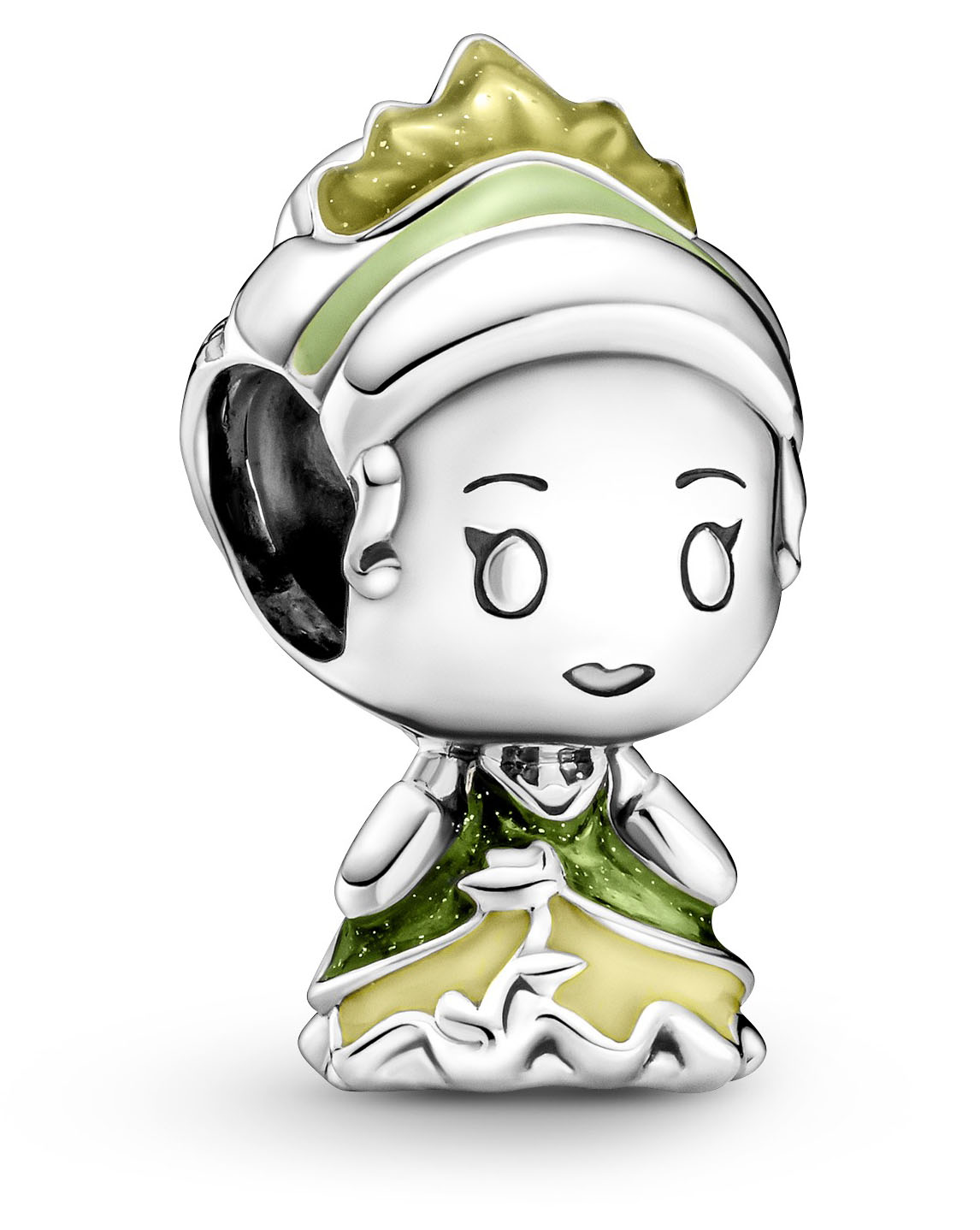 The charm features Tiana wearing a crown in a shimmery yellow and green dress decorated with silver accents.  
Disney Tangled Rapunzel Charm
Compared to the traditional Rapunzel story that we know by heart, Disney's Tangled gave a modern twist to the fairy tale.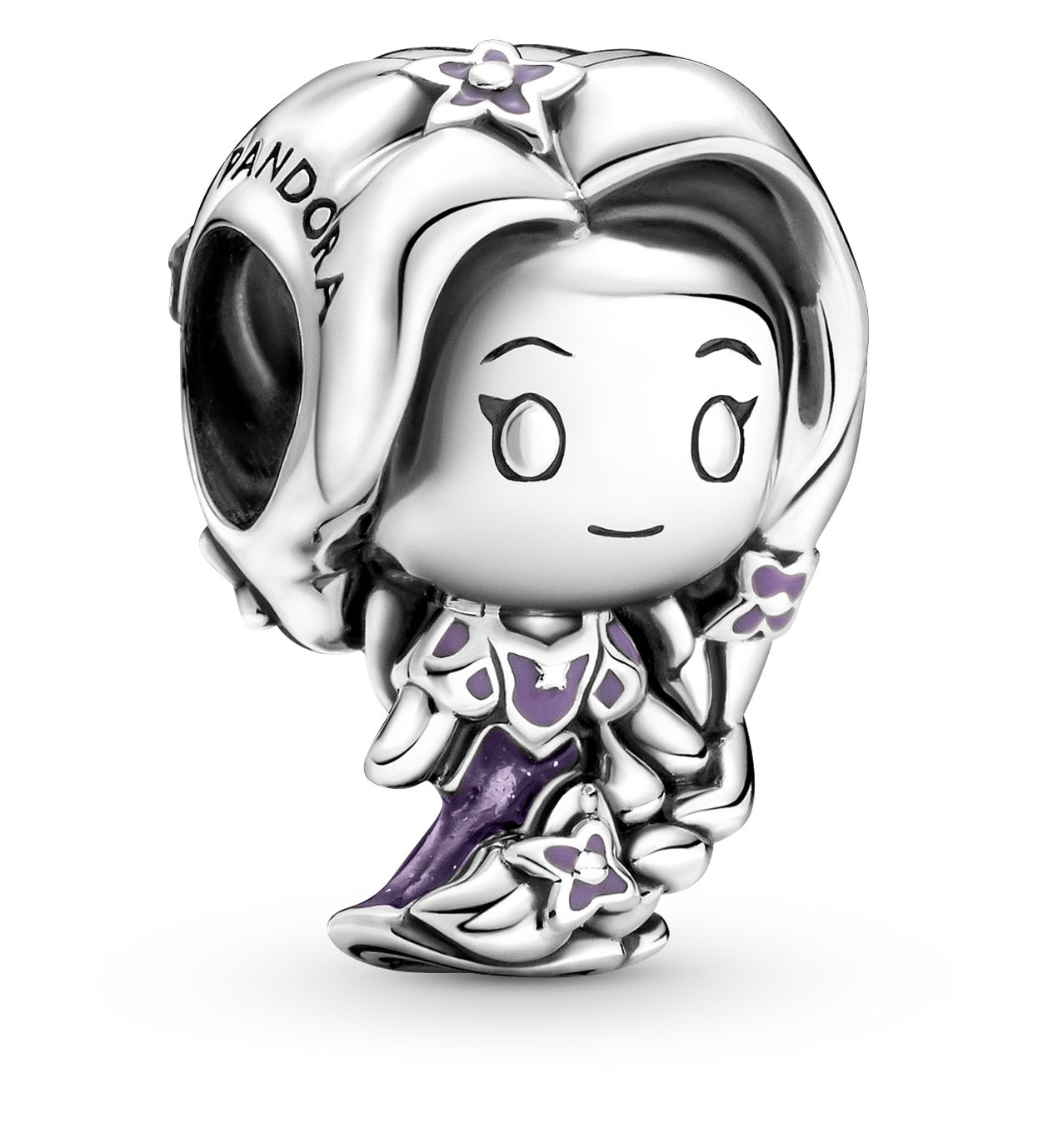 Similar to how Rapunzel's hair shines in the animation film, the Disney Tangled Rapunzel Charm greets us in a glittery enamel dress. Plus, the purple and lavender flower details remind us of the dress worn by the brave Disney princess.  
Disney Cinderella Charm
It is hard not to be impressed by Cinderella's kindness after how much she went through while living with her evil step-family.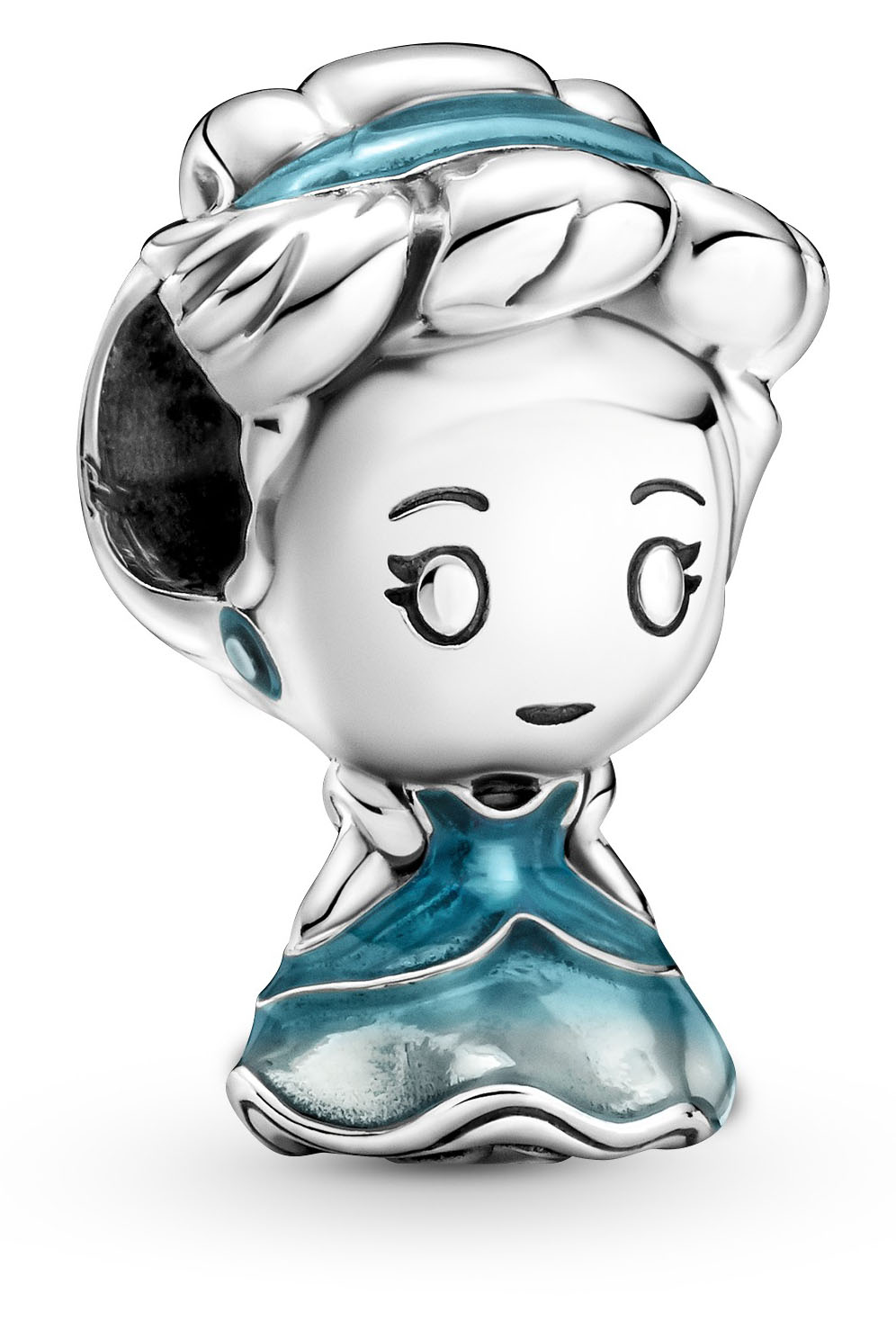 This Disney Cinderella Charm features Cinderella in her signature blue dress worn during the ball. In addition to the character detail, she is also spotted with a matching blue headband and earrings. 
Disney Aladdin Jasmine Charm
In Aladdin, Jasmine is a strong and independent princess who is willing to sacrifice in pursuit for real love. Be prepared to open up a whole new world of accessorising with this Disney Aladdin Jasmine Charm.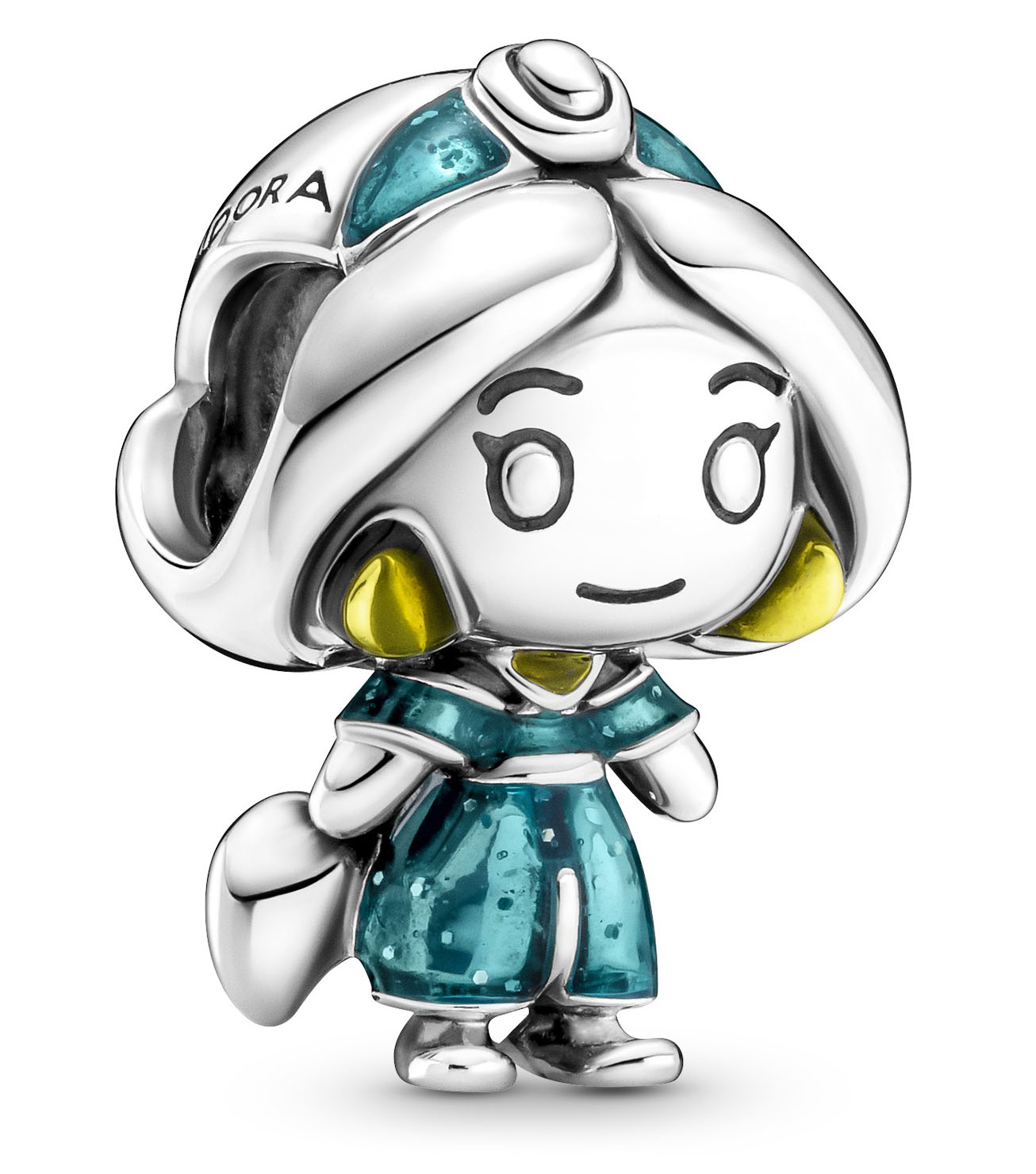 The charm features Jasmine dressed in a blue enamel outfit along with her yellow earrings and necklace.
Also read: 
Disney x Mayer Now Has Mini Stand Mixers So You Can Whip Up Magic With Mickey & Minnie In The Kitchen
Colourful pendants
Apart from charms, the Disney Princess x Pandora collection gets more magical with their colour pendants. 
Disney Belle Infinity & Rose Flower Pendant
Fans of Belle won't be disappointed with this Disney Belle Infinity & Rose Flower Pendant as it captures the elements of the story. Right in the middle of the infinity symbol is a yellow stone, inspired by the colour of the gown worn by Belle. 
On the sides, you will also notice the intricately decorated rose and thorns ‒ a symbol of Beast's undying hope for love. 
Disney Snow White Apple Pendant
Taking the shape of a heart, the Disney Snow White Apple Pendant draws our attention to the red stone in the middle.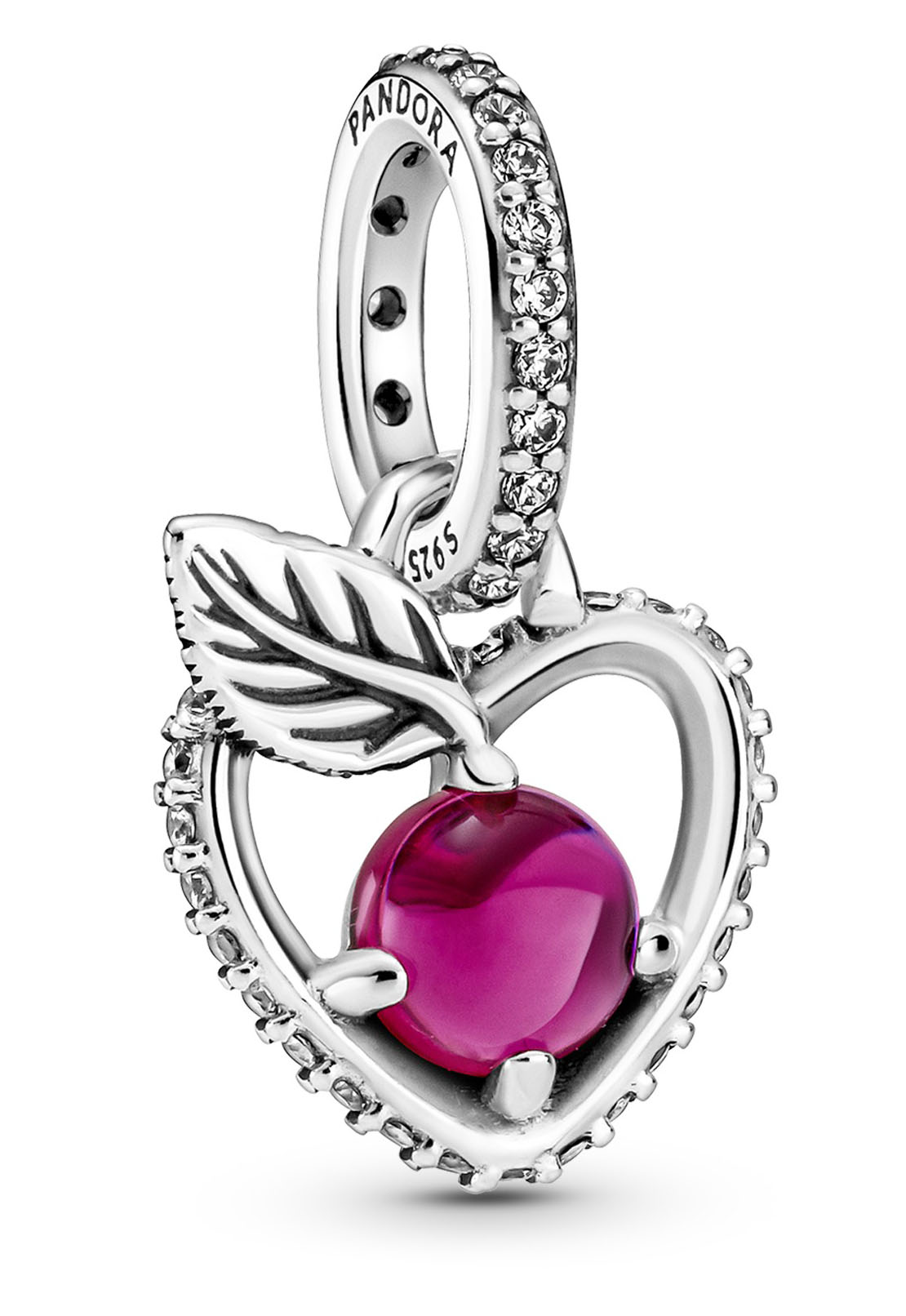 Above the stone is a leaf detail extending beyond the heart-shaped frame, reminding us of the poisonous apple from Snow White and the Seven Dwarves. 
Disney Cinderella Blue Star Pendant
Apart from Cinderella's glass slippers, the pumpkin carriage is also an iconic symbol of the fairy tale.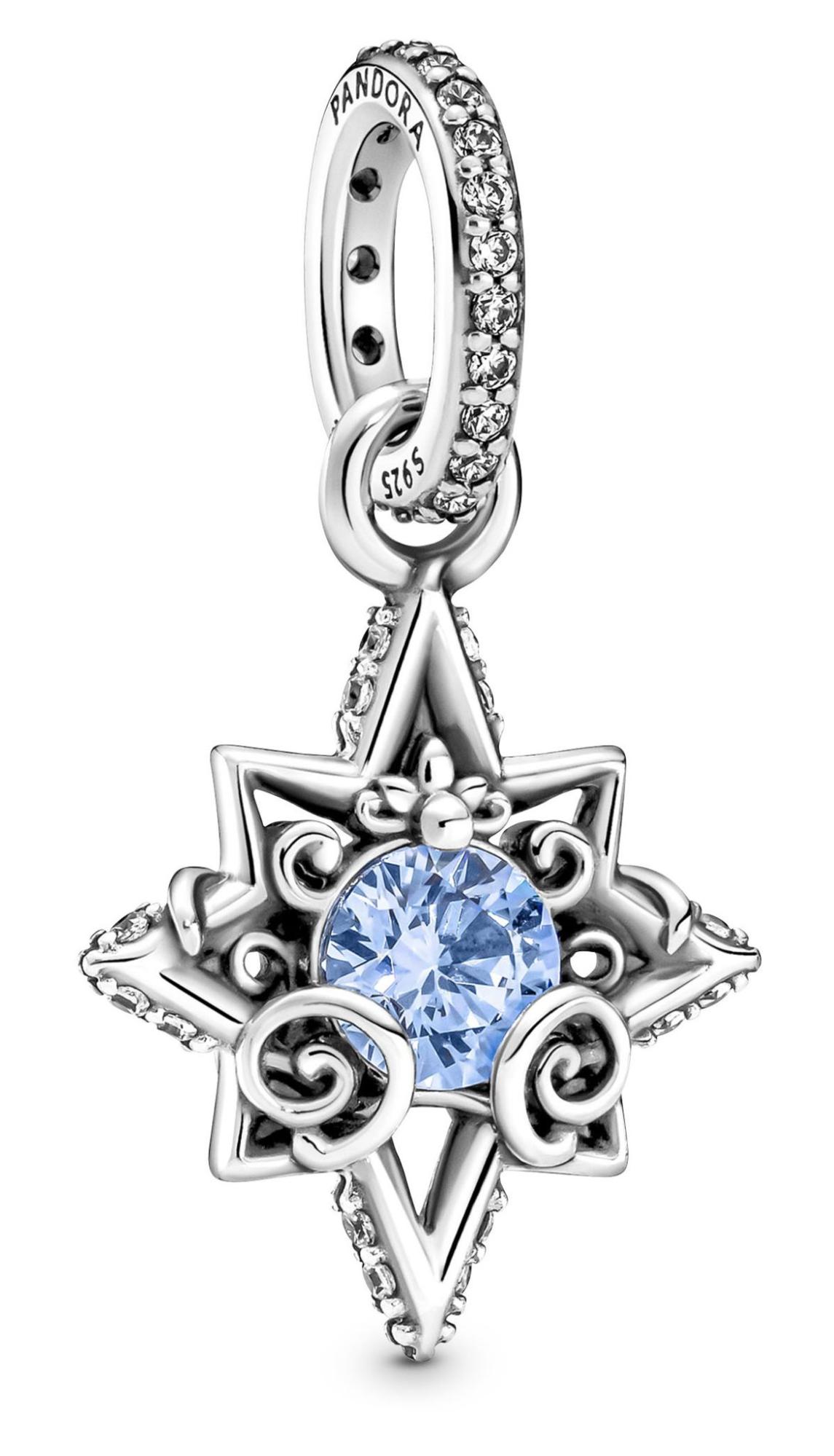 On this Disney Cinderella Blue Star Pendant, the blue center stone takes the form of the body of the carriage. Completing the carriage are the swirl details and the asymmetric star-shaped frame that also add a sparkling touch to the overall design. 
Chain bracelet 
The Disney Pandora Moments Heart Clasp Snake Chain Bracelet is an excellent solution for those who can't decide on just one Disney Princess charm.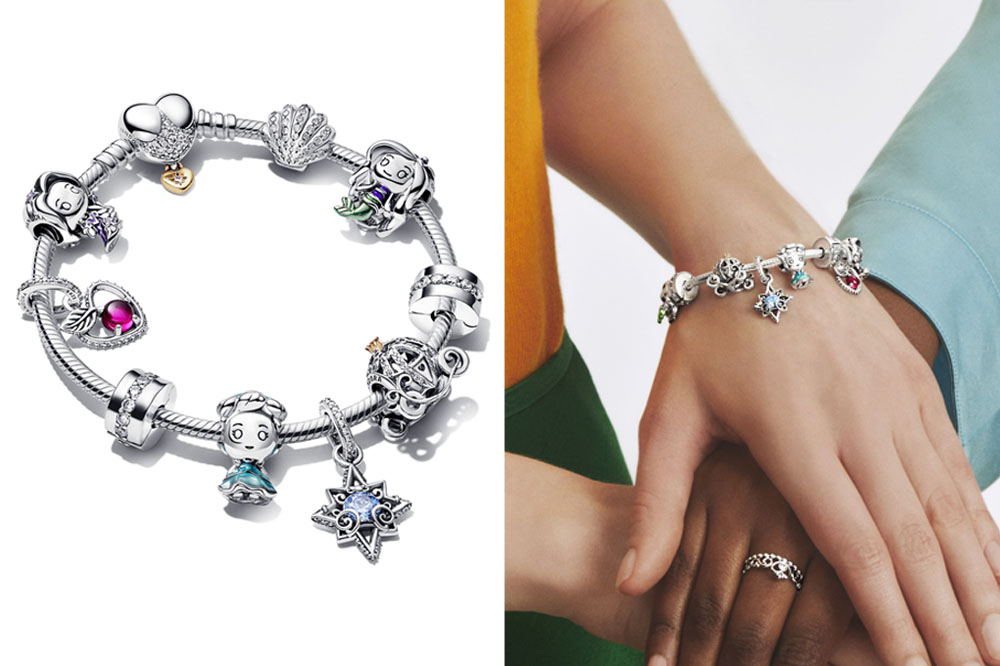 It can hold numerous charms and pendants at the same time, allowing you to show off your individuality.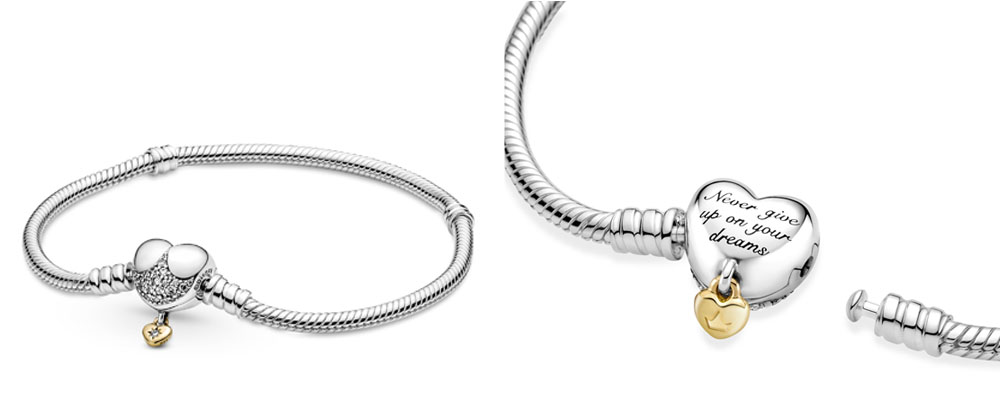 The bracelet comes with a heart clasp that has an engraving on the back which reads "Never give up on your dreams" ‒ a reminder to keep pushing forward no matter how hard things are. Dangling beneath is a petite 14K gold plated heart with a clear stone surrounded by a star shape design. 
This chain bracelet retails at $179. 
This Disney Princess x Pandora Collection Is Both Uplifting And Heartwarming
With the Disney Princess x Pandora collection, you can now express the love you have for Disney Princesses. Each Disney Princess charm retails at $89 and each pendant is priced at $99. The collection is available for purchase at all Pandora stores and on Pandora's official online store. 
If you're looking for more Disney x Pandora charms, check out this collection which features other Disney characters such as Dumbo, Simba and Lady (from Lady and the Tramp). 
All images courtesy of Pandora. 
Also read: 
Lifebuoy Has Disney-Themed Hand Sanitisers So You Can Stay Safe With Your Nostalgic Childhood Characters