Playmade x Cow Play Cow Moo Disney Tsum Tsum Mooncakes
As we're approaching the Mid Autumn Festival, it's impossible to not bring up mooncakes into the conversation. The festival is all about enjoying traditional treats with our loved ones, but if you're looking for new flavours beyond the usual lotus paste, Playmade is introducing tea-flavoured mooncakes inspired by Disney Tsum Tsum characters. 
Here's the best part: the mooncakes come in unique stackable boxes of each character, so you can literally connect your faves together IRL.
The mooncakes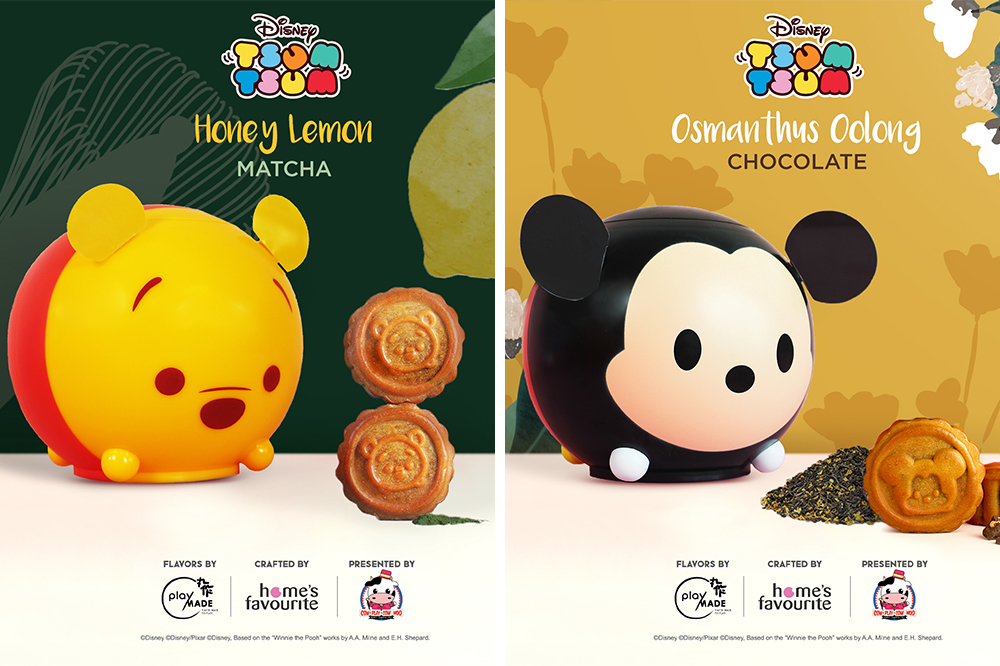 BBT fans are already familiar with Playmade's flavoured pearls, but the bubble tea brand is taking their tea to the next level with tea-flavoured mooncakes. The collection is part of a collaboration involving Playmade, Cow Play Cow Moo and a local mooncake brand, Homes Favourite.
There are 12 character designs in total, ranging from classics like Winnie The Pooh and Mickey Mouse to Toy Story characters such as Lotso.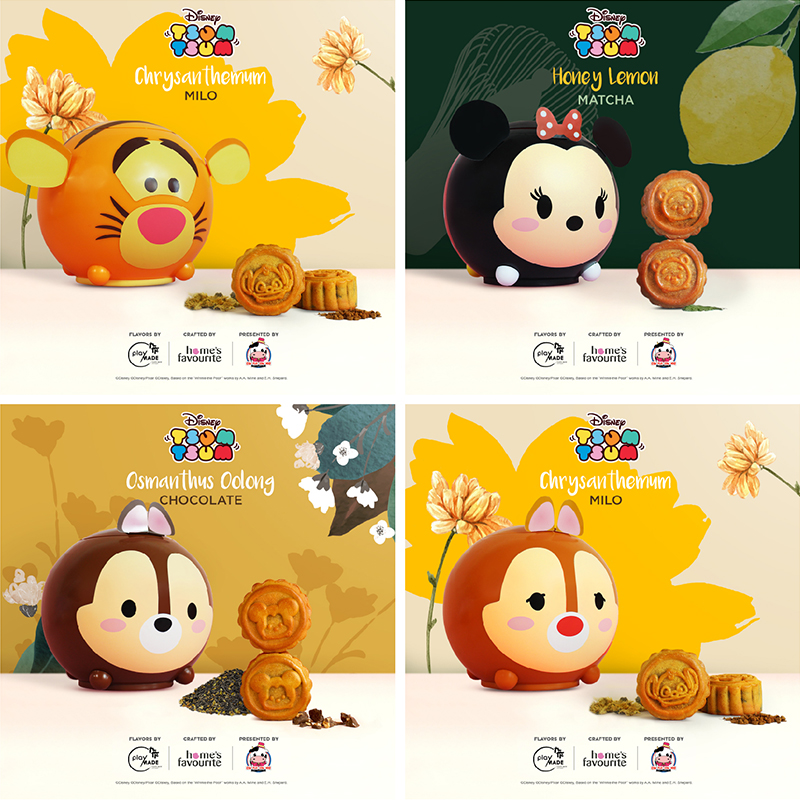 Each box comes with a set of two mooncakes, differing in flavour according to the character of your choice. Impress your loved ones with these new mooncake flavours, such as chrysanthemum milo, honey lemon matcha and osmanthus oolong chocolate.
The mooncakes are also baked with character designs on the crust, looking almost too cute to be eaten.
Disney Mooncake boxes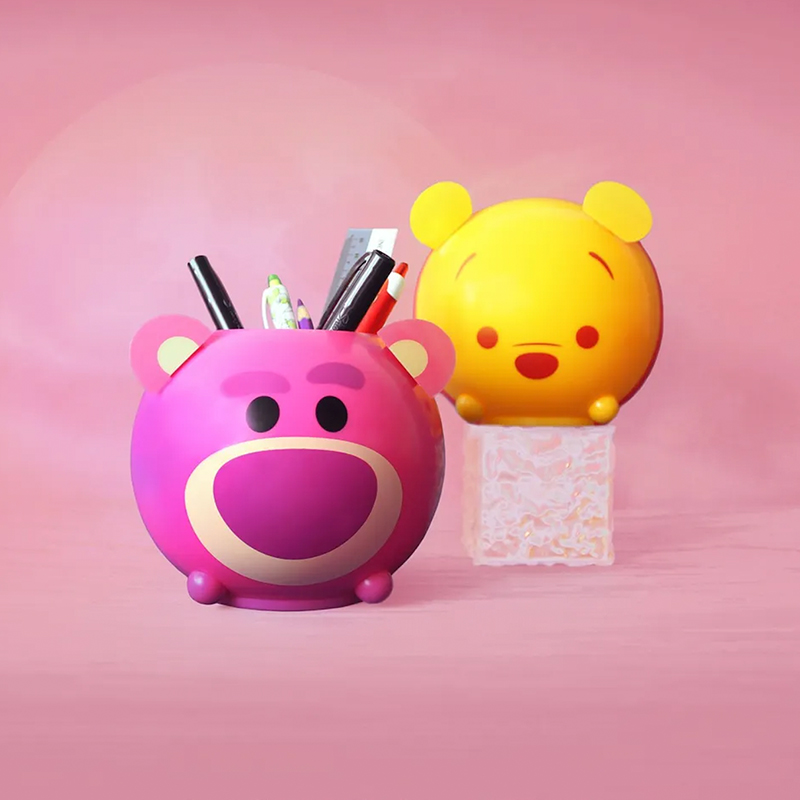 After you've finished the mooncakes, the boxes also double as a storage container to add more cuteness to your desk aesthetics. Simply open up the lid on the character's heads and keep your makeup products or stationery inside.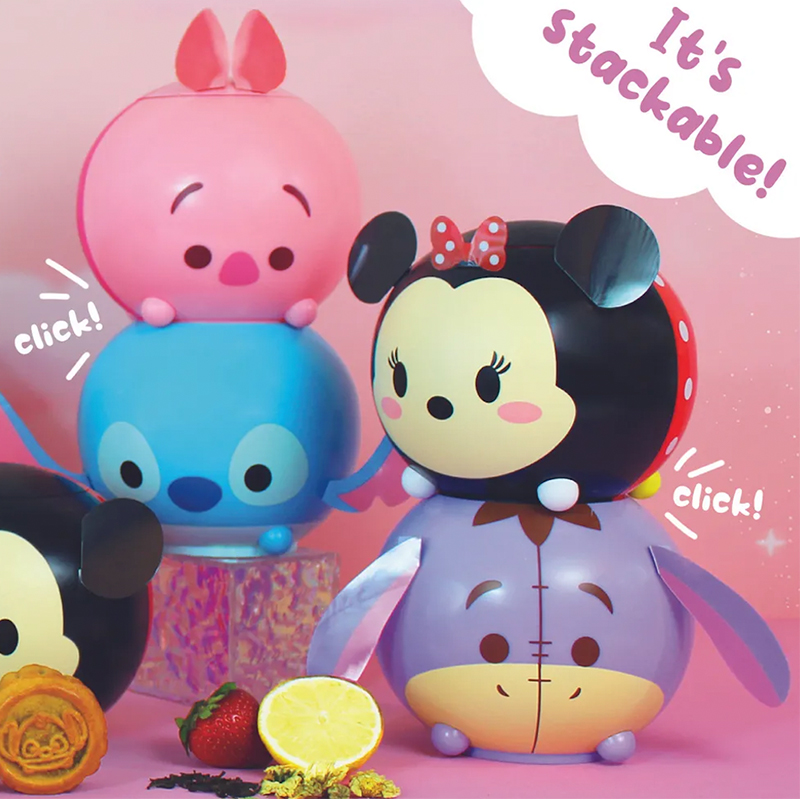 Disney Tsum Tsum fans who want to collect them all can also stack the boxes neatly on top of each other, just like in the mobile game. Don't worry, this time round, connecting the same characters together won't make them disappear.
The Playmade x Cow Play Cow Moo Disney Tsum Tsum Mooncakes Are Now Available For Pre-Order
Each Disney Tsum Tsum mooncake box is available for pre-order at $39.90 on Goldwood's website. Here's a little treat for you: There's an early bird promo of 1 box at $35, 3 boxes at $34 each, and 6 boxes at $33 each, from now till 5 August 2022. 
All mooncake orders will be available for self-pickup or delivery from 6 August to 10 September 2022. 
If you're looking for more mooncake boxes with dual functions, Ritz-Carlton's chio mooncake boxes also double up as makeup vanity bags. 
All images courtesy of Playmade.
Also read:
The Ritz-Carlton Now Has Mooncake Boxes That Double As Chio Makeup Vanity Bags This Mid-Autumn Festival