New Beauty Brands Launching In Sephora
These beauty brands are finally making their way to our little red dot, through Sephora! We tell you what you need to know about each brand and the products you should get that have been tested and loved by others.
From skincare to makeup, it's time to make some space in your vanity for some of these new kids on the block.
Makeup
Huda Beauty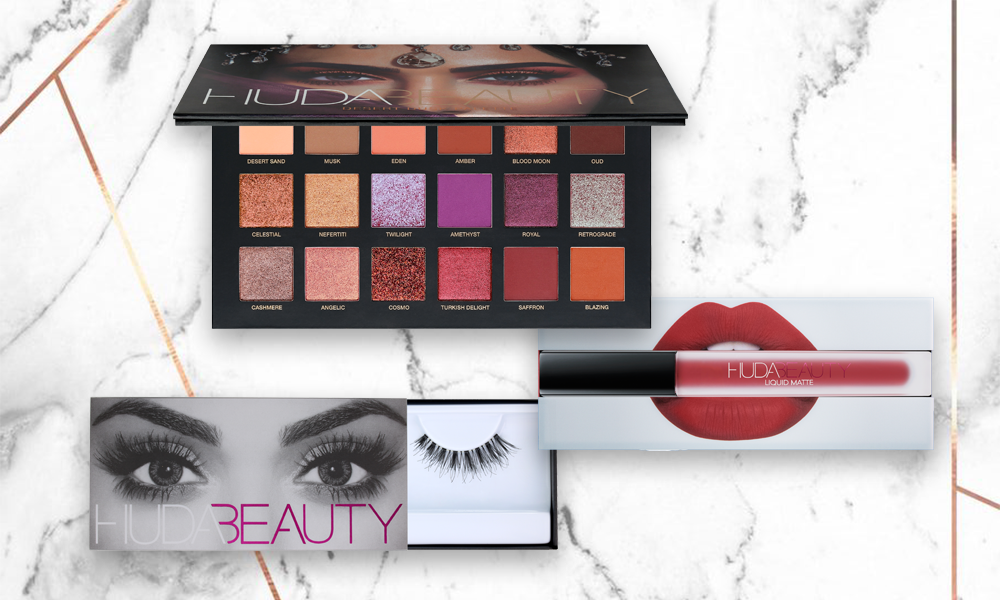 The brainchild of Huda Kattan, an award-winning makeup artist and content creator, is finally coming to Singapore. First launched in 2013 with a collection of false eyelashes in Dubai Mall's Sephora outlet, their global collection now includes lip, eye and cheek products.
Launch Date: 9 August (online), September in-stores.
What To Get: Huda Beauty Desert Dusk Eyeshadow (S$100), Huda Beauty Liquid Matte Lipsticks (S$40), Huda Beauty Classic Lashes (S$40)
Marie Dalgar Colour Studio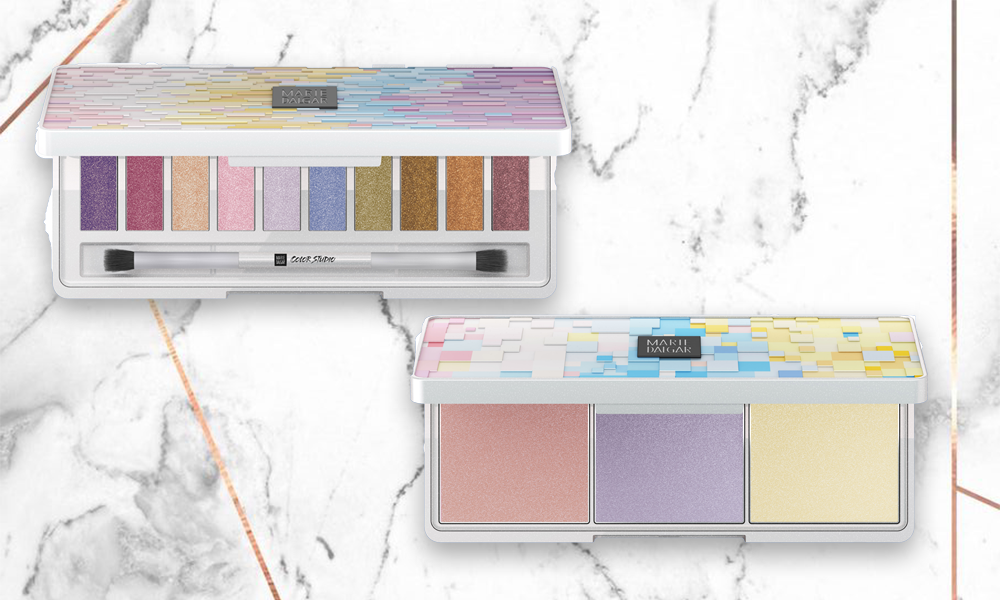 This colour-happy brand is finally making its first foray out of its homeland, China, into South East Asia. This edgy and innovative brand is known to have their finger on the pulse of beauty trends; their latest collection that will be launched in Singapore is all about that holographic glow!
Launch Date: 11 October 2018
What To Get: Marie Dalgar "IT S HOLO" Eyeshadow Palette (S$58), Marie Dalgar "IT S HOLO" Highlight Palette (S$49)
Pretty Vulgar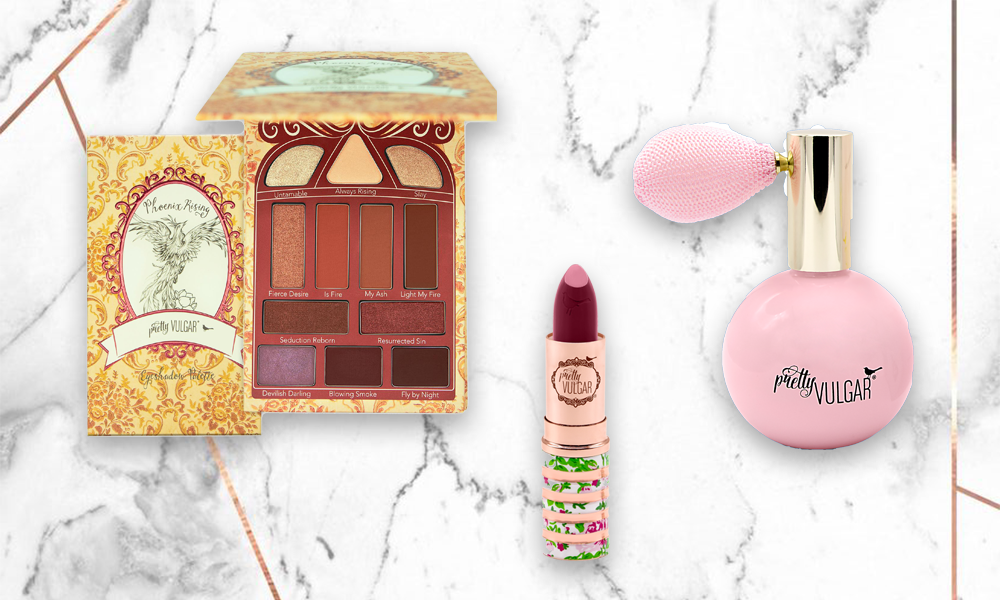 If you're a sucker for packaging, this cruelty-free brand will call out to you. Whimsical with a touch of eclectic vintage, their products will sit pretty on your vanity. Developed by industry veterans, innovators, and makeup artists, this brand's probably more than just a pretty face.
Launch Date: 13 September 2018
What To Get: Pretty Vulgar Throwing Shade Phoenix Rising Eyeshadow Palette (S$55), Pretty Vulgar Lock It In Setting Spray (S$49), Pretty Vulgar Bury Them With A Smile Lipstick (S$37)
Skincare
Allies of Skin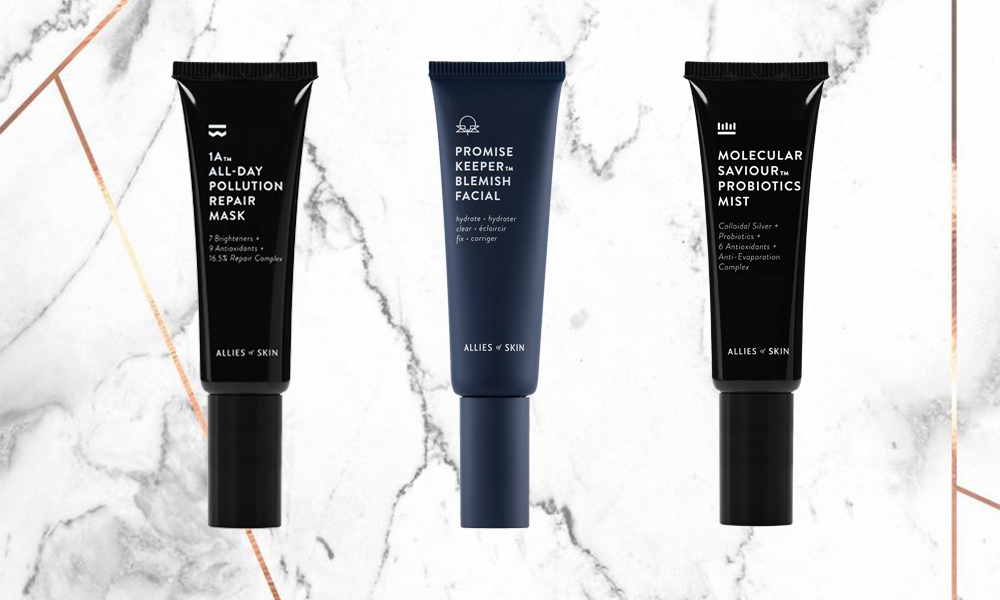 This global cult beauty brand started locally. The skincare label began with just one product, the 1A All-Day Pollution Repair Mask, after two years of clinical trials and 10 revisions. It is now an 8-strong skincare collection.
Launch Date: In Stores Now
What To Get: Allies of Skin 1A All-Day Pollution Repair Mist (S$149), Allies of Skin Molecular Saviour Probiotics Mist (S$79), Allies of Skin Promise Keeper Blemish Facial (S$169)
Kopari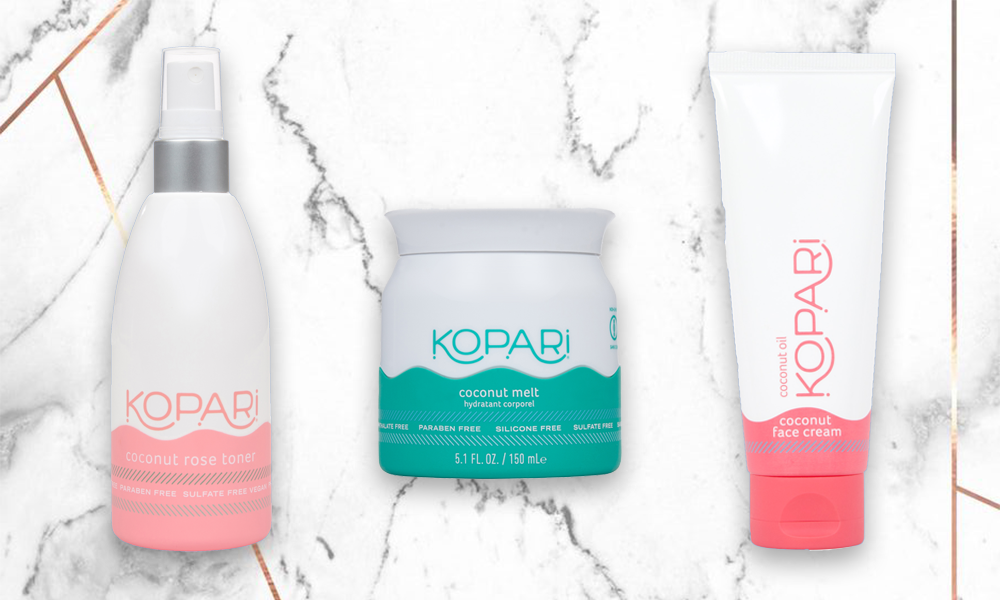 This coconut-powered beauty brand clearly knows how to use this superfood for our skin and hair. The brand prides itself on using only coconuts from small family farms in the Philippines. Its huge following is not only a testament to the efficacy of the products but also a nod to Mother Nature.
Launch Date: In Stores Now
What To Get: Kopari Coconut Rose Toner (S$42), Kopari Coconut Melt (S$49), Kopari Coconut Cleansing Oil (S$55)
Saturday Skin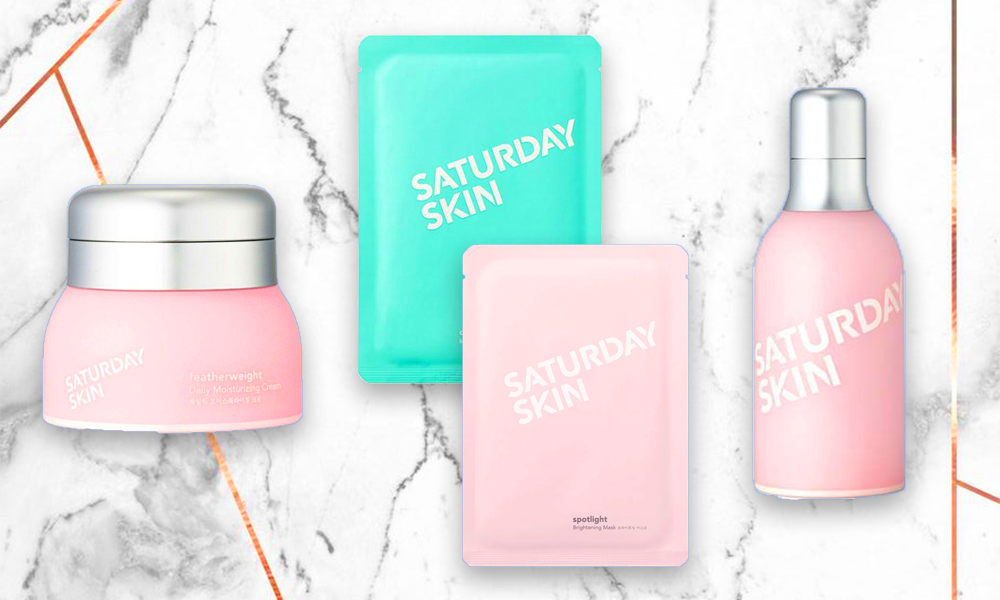 K-beauty brand Saturday Skin is an advocate for anti-ageing skincare. After all, prevention is better than cure. Their products may be housed in a cute, millennial pink packaging, but they sure aren't playing around. The peptide complex developed by them is probably key to the brand's glowing reviews.
Launch Date: In Stores Now
What To Get: Saturday Skin Daily Dew Hydrating Essence Mist (S$48), Saturday Skin Featherweight Daily Moisturising Cream (S$69), Saturday Skin Face Mask (S$9) for 1 piece
Sunday Riley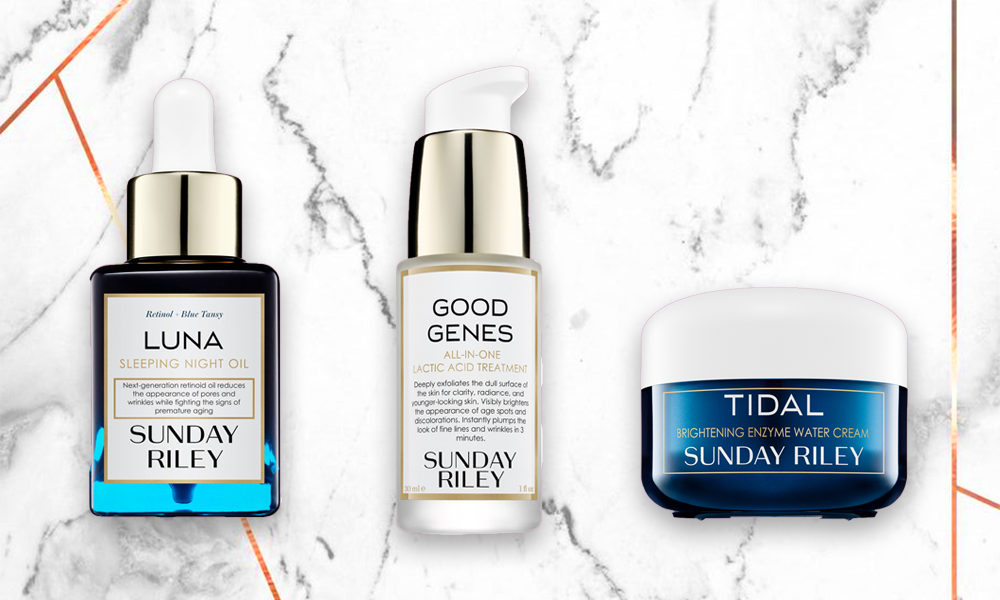 This cult beauty brand makes skincare terminologies such as AHA and retinol seem a lot less intimidating thanks to the dreamy, whimsical names of its products. For example, a retinol product is called Luna Sleeping Night Oil.
Launch Date: In Stores Now
What To Get: Sunday Riley All-In-One Lactic Acid Treatment (S$56), Sunday Riley Luna Sleeping Night Oil (S$78), Sunday Riley Tidal Brightening Enzyme Water Cream (S$92)
Starskin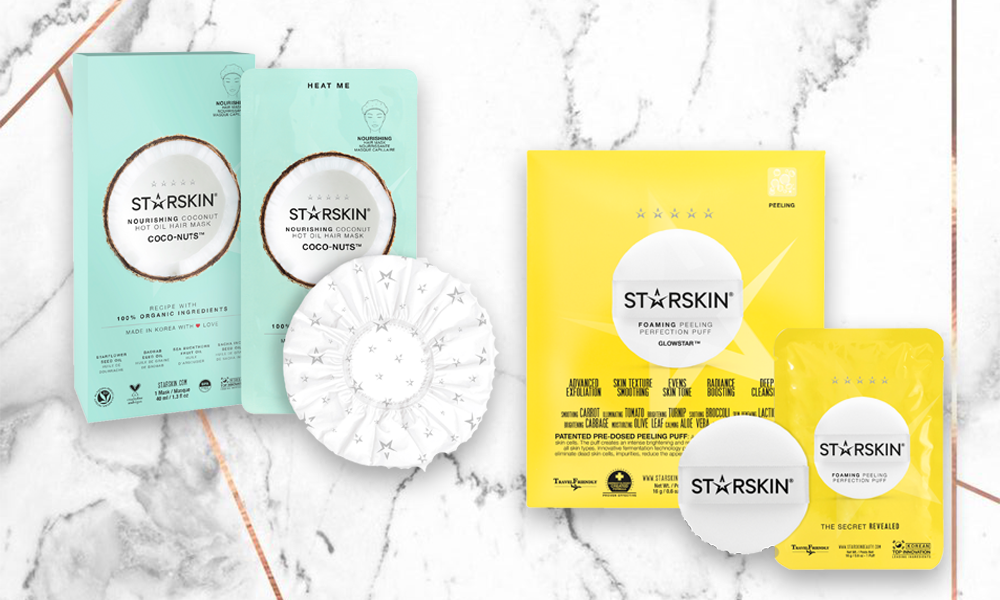 The humble face mask has been given an upgrade with Starskin, an American brand that has its roots in K-beauty. Created by dermatologists and aestheticians, their face masks are more than just your simple peel and place–they've one that comes in the form of a puff, and another touted to replicate the effects of micro-needling.
Launch Date: In Stores Now
What To Get: STARSKIN Pro Micro-Filler Mask Pack (S$56), STARSKIN Coco-Nuts Nourishing Hot Oil Hair Mask (S$16), STARSKIN Glowstar Foaming Peeling Perfection Puff (S$16)
Tata Harper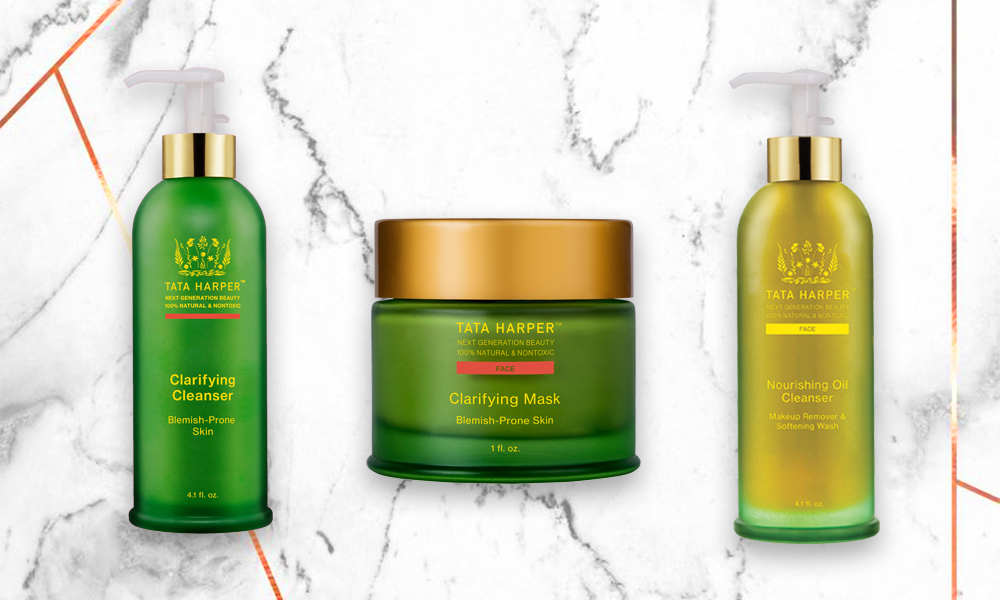 After the founder's stepfather was diagnosed with skin cancer, she took a firm stand against the use of toxic and synthetic chemicals. As a result, she developed this green skincare brand that pioneered the farm-to-face movement with 100% natural products.
Launch Date: In Stores Now
What To Get: Tata Harper Clarifying Cleanser (S$93), Tata Harper Resurfacing Mask (S$85), Tata Harper Regenerating Cleanser (S$58)
Tatcha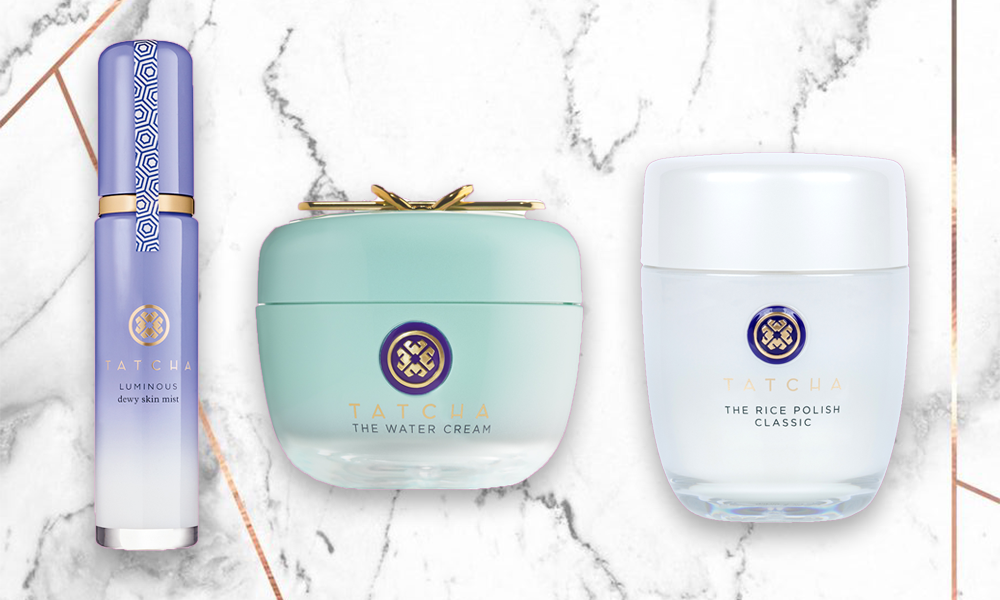 This Californian skincare brand draws inspiration from a 200-year old beauty manuscript detailing the practices and ingredients beloved by geishas. And true to its Japanese roots believing that less is more, each ingredient is minimally manipulated.
Launch Date: In Stores Now
What To Get: Tatcha The Water Cream (S$98), Tatcha The Silk Canvas (S$72), Tatcha Polished Rice Enzyme Powder (S$95)