Our Singapore Education System
In between mugging for endless tests and dealing with friendship drama, school is where we made some of our best memories along with our best friends.
From fun-filled CCA sessions to stern discipline masters, would you change anything about the education system if you were given a do-over?
We asked 7 Singaporean girls to share their schooling experiences and what they hope our local education system could improve on.
1. "I wish more financial help could be given to low-income students."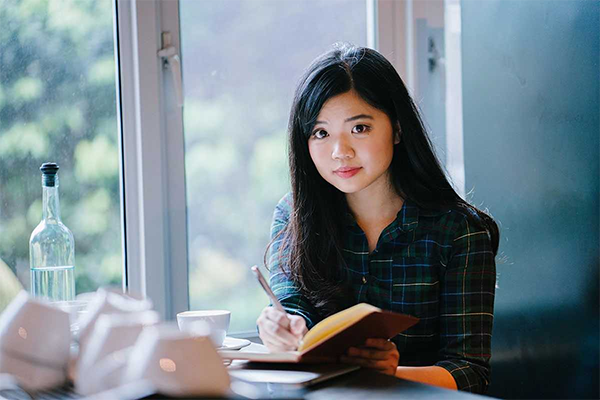 When I was schooling, I gave free tuition to lower-income students and noticed many of them struggled with their studies.
Unlike their better-off peers, these students could not afford professional tutors who gave them tips on how to score during exams. In school, large class sizes meant teachers weren't able to pay them more attention.
As a result, these children often got left behind because they weren't given the same competitive advantages.
For a country with a world-class education system, I sincerely hope MOE would provide better alternatives so every child is given an equal opportunity to excel.
Jeraldine, 26
2. "I wish the system would be more forgiving of late bloomers."
One afternoon after my Masters' class in NTU, I was picked up by a mum who drove Grab part-time. She expressed concerns about her daughter's PSLE grades and her ability to get into a 'good school'.
I told her I came from a neighbourhood school and only got into University because of a professor's recommendation. I also mentioned how last year's valedictorian was a late bloomer who scored 198 for his PSLE and went on to Oxford for graduate studies.
"Maybe the arts work differently", she shrugged. I know too many parents like her and wish they would be forgiving of children who don't show immediate academic potential.
All things take time and we should all be kinder to those who are slower to 'bloom'.
Charlene, 25
3. "I wish schools would encourage more problem-solving"
During my time at LASELLE, our modules were structured according to what we preferred to learn.
I chose to work on the theme of inclusive fashion for my graduation project and applied what I learnt about tactile and thermal comfort to create aesthetic, functional clothes for women with disabilities.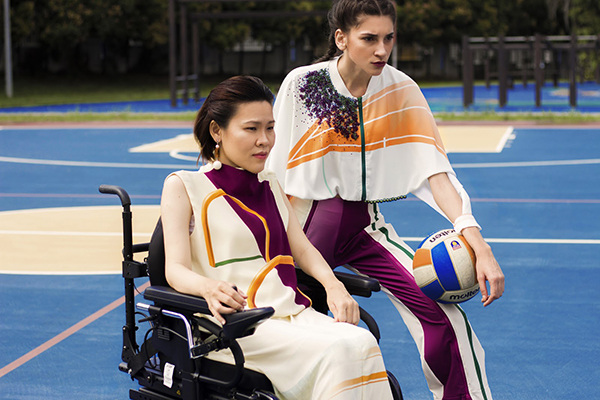 The project was one of my proudest moments, and I appreciated the freedom I was given to explore my own studio practices.
Ultimately, education is a way to better oneself and our society. I hope the local education system will continually encourage such independent and innovative projects.
Ethrisha, 23
4. "I yearn for a more integrated, inclusive society."
When I was in secondary school, I noticed how Express kids wouldn't mix with students from Normal (Tech) or Normal (Acad) and vice versa. I've even met classmates whose parents forbade them from being friends with those who didn't excel academically.
Similarly, students weren't kind to those who suffered from special needs. My autistic brother would be constantly made fun off by the other kids.
I suppose these judgmental attitudes stemmed from their ignorance towards differences. Schools could bridge this gap by creating programmes for students of different backgrounds to socialise with each other.
My hope is for mainstream and elite schools to become more integrated, and a kinder, more inclusive society.
Nana, 24
5. "I hope for teachers to treat students with love, empathy, and respect."
In Junior College, my form teacher would single me out during morning assembly for subject consultations. If I didn't know the answer to a question, she'd shout, "Why don't you know this? You're supposed to know this!"
Once, she confiscated my laptop without informing me. I spent hours panicking over my missing laptop, only to have her tell me she took it as "punishment for not paying attention".
She picked on me because I fared poorly in class. Like many teachers in my school, she valued her students' academic results more than their mental and emotional well-being.
After this experience, I only wish teachers would treat their students with more love, empathy, and respect.
Melanie, 23
6. "I hope failure will become accepted as part of learning."
Personally, I know few Singaporean parents who would be proud of a child who only gets mediocre grades despite trying their best. And I know how many young Singaporeans feel 'worthy' of their parents' love only when they do well academically.
Two weeks after graduation, I took a teaching position at an enrichment centre for English and creative writing, hoping to make a change.
I want to have a part in transforming our grades-obsessed culture into one where failure is acknowledged as part of learning.
Most of all, I want young Singaporeans to know they each possess infinite value, and numbers on a paper don't define their worth.
Karen, 24
7. "I hope Singapore will place more emphasis on the Arts in the future."
When I was younger, I used to think my grades defined my worth. It didn't help I was in the Arts stream and those who were in the Science stream were touted as 'smarter'.
Having since graduated from University with an Arts degree, I've realised society is ever changing and it's more important to be adaptable.
I hope the education system will promote more literature and art festivals, and have students attend musicals and plays. After all, the Arts encourages students to be more empathetic, and prevents people from turning into 'robots'.
Beatrice, 23
Hopes For Education System
What we learn and who we meet during our time in school is integral in shaping us into the people we are today. Hopefully, the next generation of parents, teachers, and students will work together to create a kinder, more inclusive studying environment.