Singapore's First Burlesque Artist
With sunflowers pinned up in her amber-yellow hair, it's hard to believe Sukki Singapora (real name Sukki Menon) was once a geeky IT professional for the British cycling team.
Born into a conservative family of doctors, her Singaporean-Indian father and British mother had encouraged her to forge a career in the Sciences. However, her passion for the arts led her to quit her day job in IT to pursue a full-time career in burlesque.
"I was incredibly creative, and burlesque was every way I wanted to express myself in terms of artistry, sexuality, and sensuality," says the doe-eyed 28-year-old.
How it began
As a trained classical ballerina, Sukki had no prior experience with burlesque, until she decided to audition for a cabaret theatre located near her home.
"I had seven days to learn burlesque off Youtube," she recalls, "I then booked my first gig in 2011."
Since making the leap from IT to striptease, Sukki has performed for Hollywood A-Listers like Leonardo DiCaprio and music producer David Foster. Not to mention, she's even legalised burlesque in Singapore in 2015.
Her efforts to campaign for women's rights didn't go unnoticed. In 2015, she was invited to the Buckingham Palace where she was commemorated for her work.
Despite her achievements, she confesses one of her biggest struggles is convincing her parents what she does is a "real job".
To the unaware, burlesque is often linked to stripping due to the skin-baring nature of the art form.
But Sukki strongly disagrees. Unlike stripping, she mentions how burlesque is "more sensual than sexual", and how her audiences are usually 80% women.
"Burlesque is about body confidence and female empowerment, there's never full nudity", she explains. "It's a performance by women, for women."
Despite her passion for burlesque, starting out wasn't easy for the London-based performer. Initially, she was subjected to negative comments for being "a brown face in burlesque".
Fighting against cultural norms, Sukki used her uniqueness to her advantage by creating one-of-a-kind, Asian-inspired costumes. This broke her out of the mould and propelled her to international acclaim.
Hand-making all her costumes
Her glitzy and extravagant costumes proudly represent her Desi Asian heritage and her fondest memories of Singapore.
For instance, she has weaved intricate henna patterns onto garments, and designs costumes inspired by the stripes of the White Tiger at the Singapore Zoo.
In an industry dominated by Western stars, Sukki explains, "I see it as my duty to provide a strong Asian voice, and to show other young Asian women they can do burlesque without discrimination."
Moving into Hollywood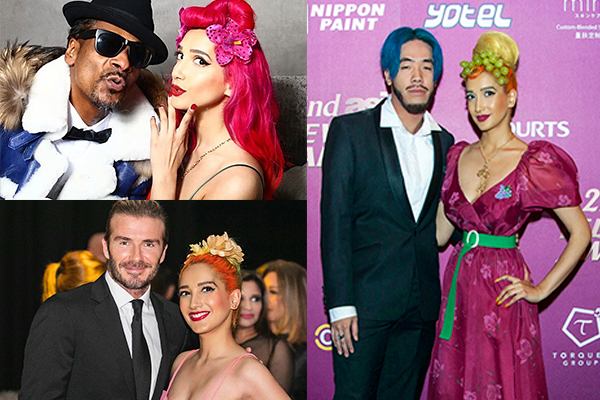 Though burlesque is slowly gaining acceptance in Singapore society, she recognises there's still much to be done in terms of being comfortable with the "rhetoric of sexuality" as a woman.
"[Burlesque] allows women to take ownership and express their sexuality however they want."
Venturing into Hollywood as Singapore's first burlesque artist not only allows her to empower females on an international platform but also places Singapore at the forefront of supporting women in expressing their femininity.
"It may feel scary to challenge the norm, but if one woman can do it, and if we all can do it, then truly we will see change."
With this message in mind, Sukki collaborated with LASplash in creating a lipstick collection. Aptly named Desi Queen, Chio Chic, and Girl Power, the collection is designed to make women feel good both on the inside and out.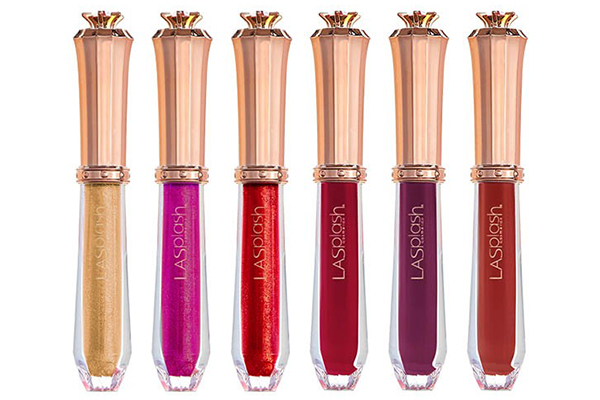 Until all women can feel comfortable expressing who they are, the nation's first burlesque artist will continue spreading girl power through glamorous, over-the-top dance acts. Even if that means swinging off an 11-foot unicorn and light-up rainbow in her lingerie.