The Art Of Dreams Singapore
At the end of last year, the KAWS:HOLIDAY exhibit in Singapore gave us an eye-opener about giant installations. This year, another installation has arrived in our Little Red Dot at Promontory at Marina Bay ‒ Remember Your Dreams by The Art of Dreams. 
Free for all, the purple installation will only be available from 21 to 29 January 2022, as part of Singapore Art Week. If you're up for some IG-worthy photos or just an excuse to plan a date, make sure to head down for a visit before it is gone.
The installation
Making its debut first in Paris in October 2021, the installation was commissioned by Porsche through their new art initiative, The Art of Dreams. The brains behind the unique installation is French artist and architect Cyril Lancelin.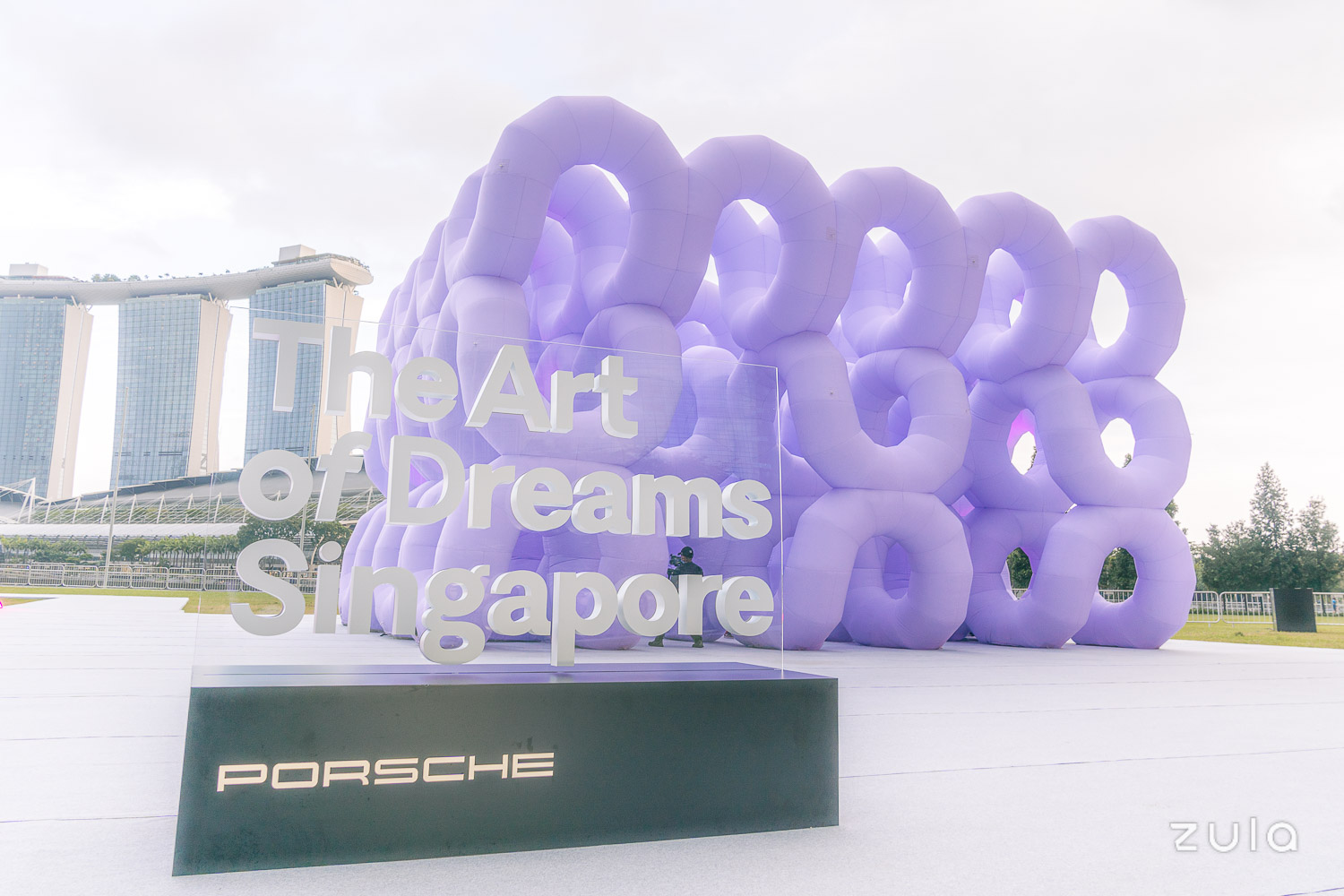 As the pandemic hasn't treated anyone quite right, the artist aims to use the installation as an inspiration for people to remember and continue pursuing their dreams.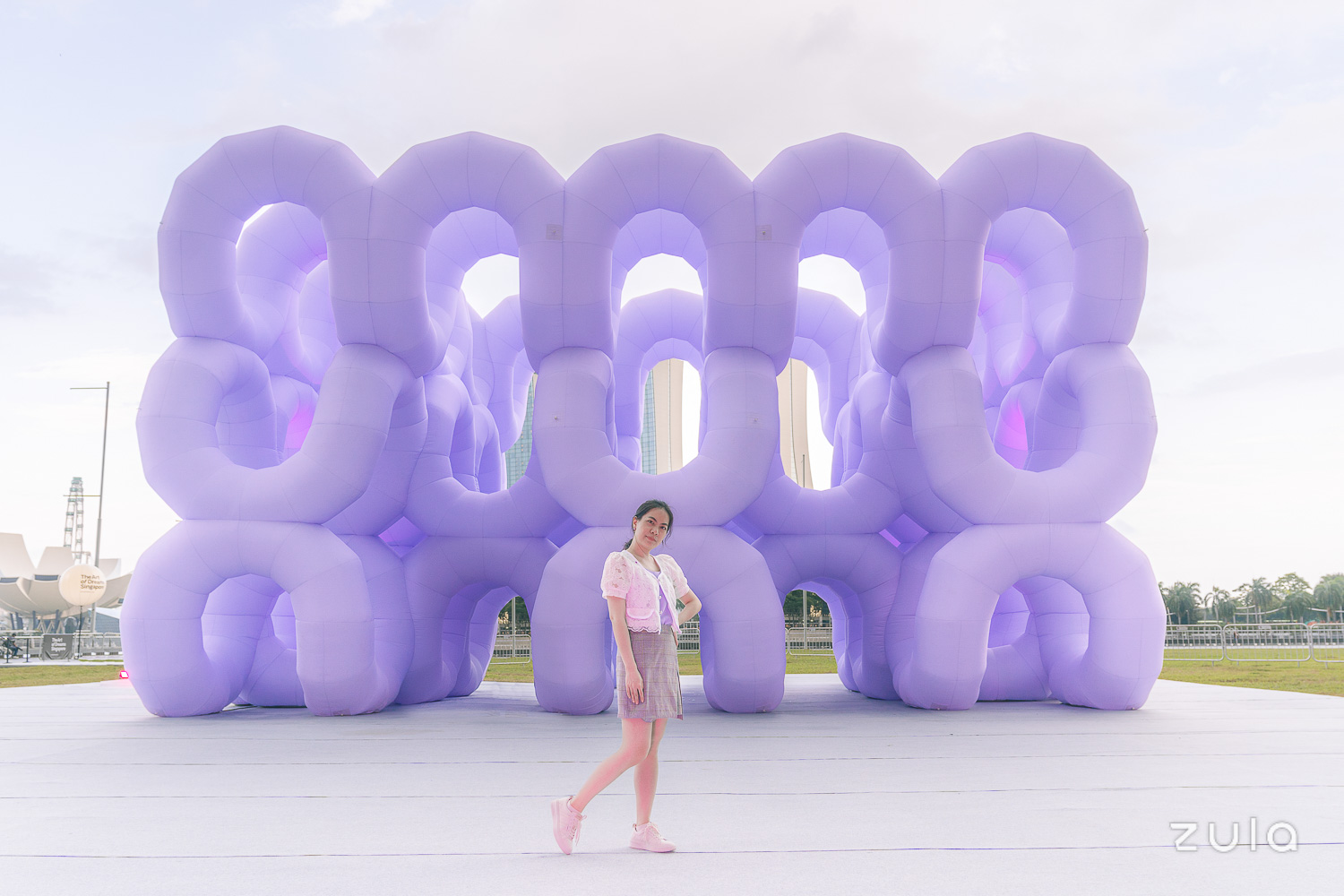 From far, the installation grabs attention easily thanks to its dreamy purple hue. For those who might be wondering "why purple?", Cyril Lancelin revealed that he was inspired after seeing the Porsche 911 Carrera RS 2.7 ‒ that is in the exact same shade.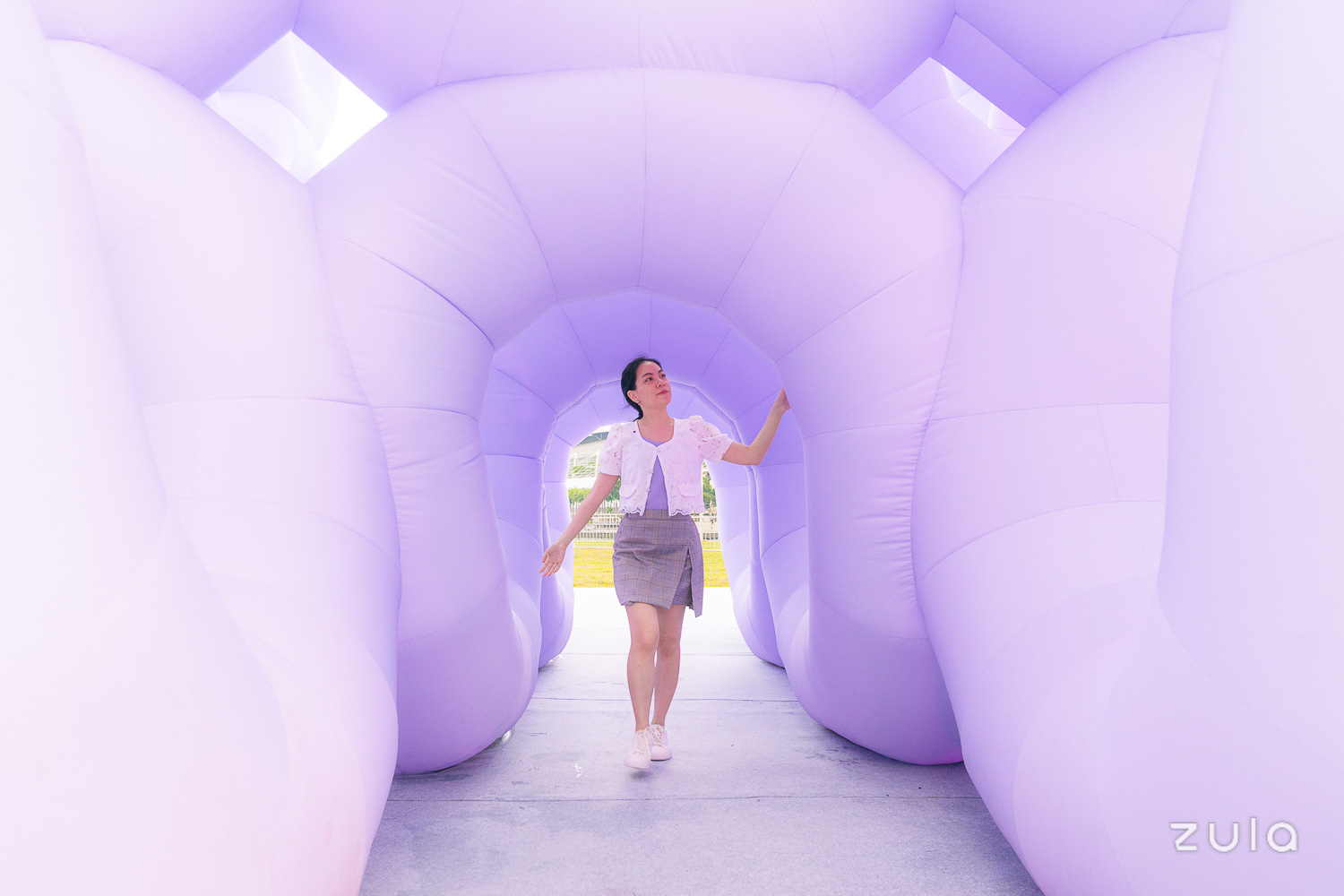 A closer look at the 10m x 12.4m x 7.6m inflatable installation made me feel like I was transported into a whimsical world. Perhaps due to its sheer immensity, it provides a surreal environment when you walk inside.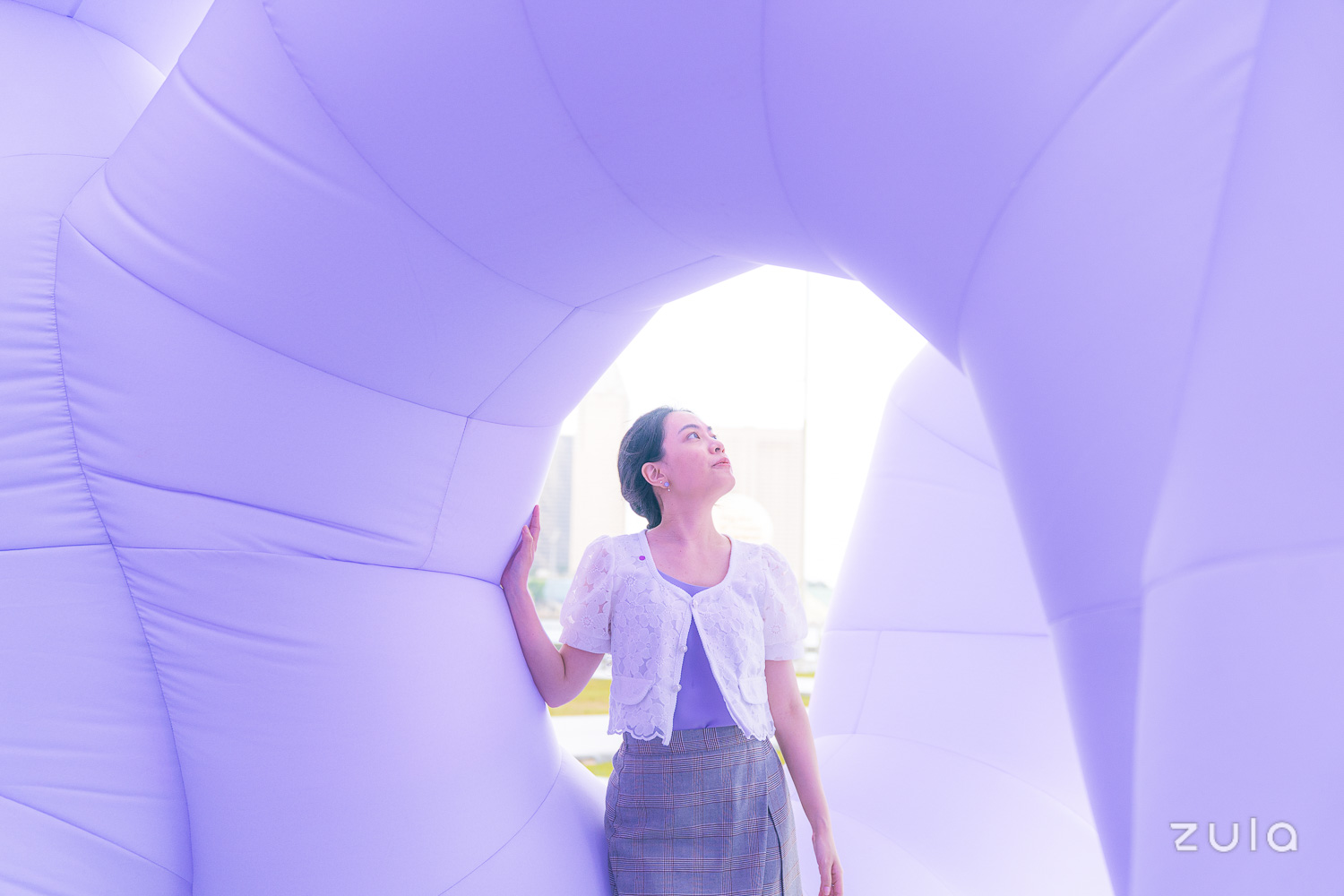 Once inside the structure, the installation's shape and surroundings invite you to step out of your reality and rekindle the motivation you have for your dreams, no matter what they may be.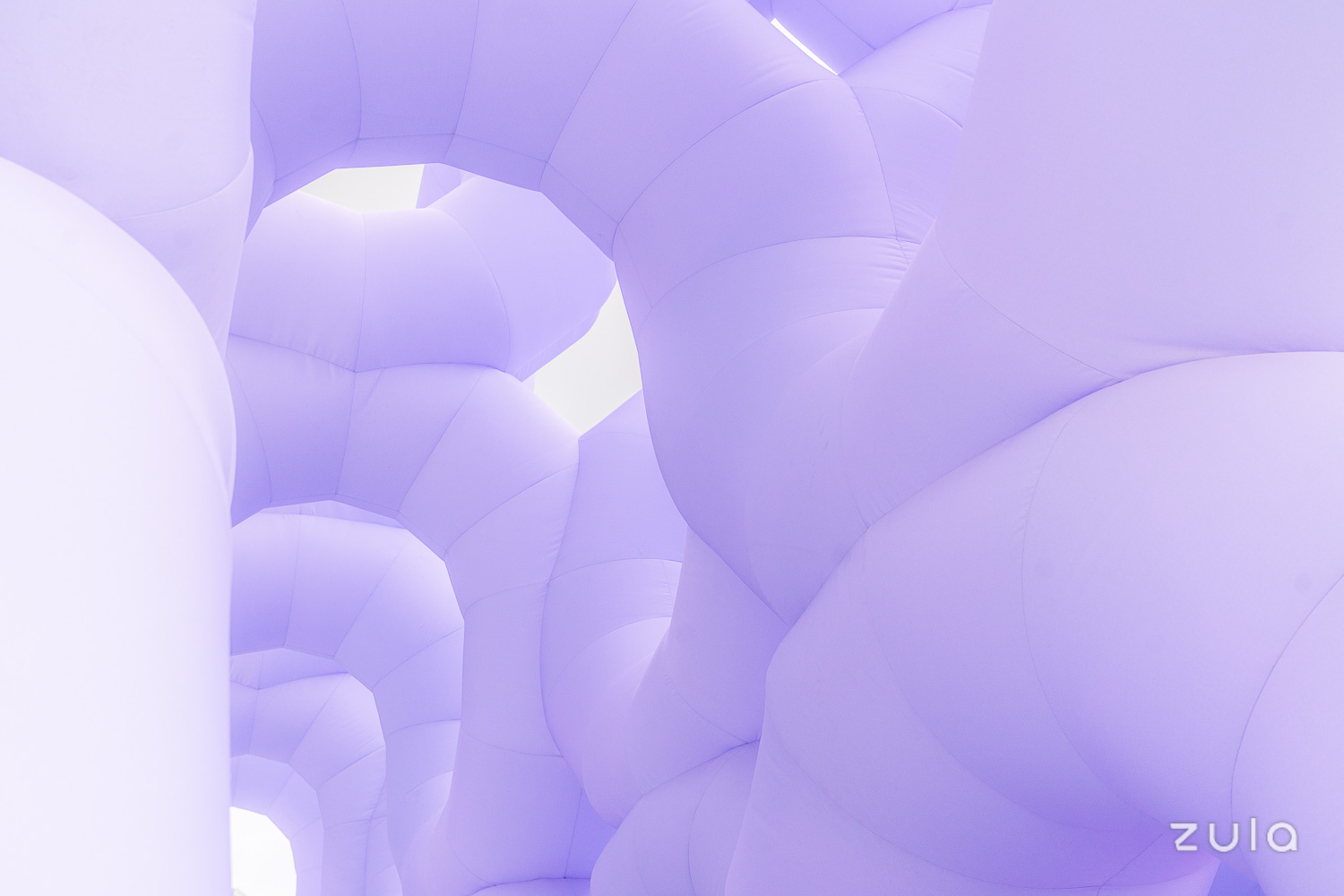 Klutzs won't have to worry about getting lost. Despite the installation having swirls and curls on the inside, I was pleasantly surprised by how easily I could navigate around. This is also good news for families with young kids who may stray around excitedly.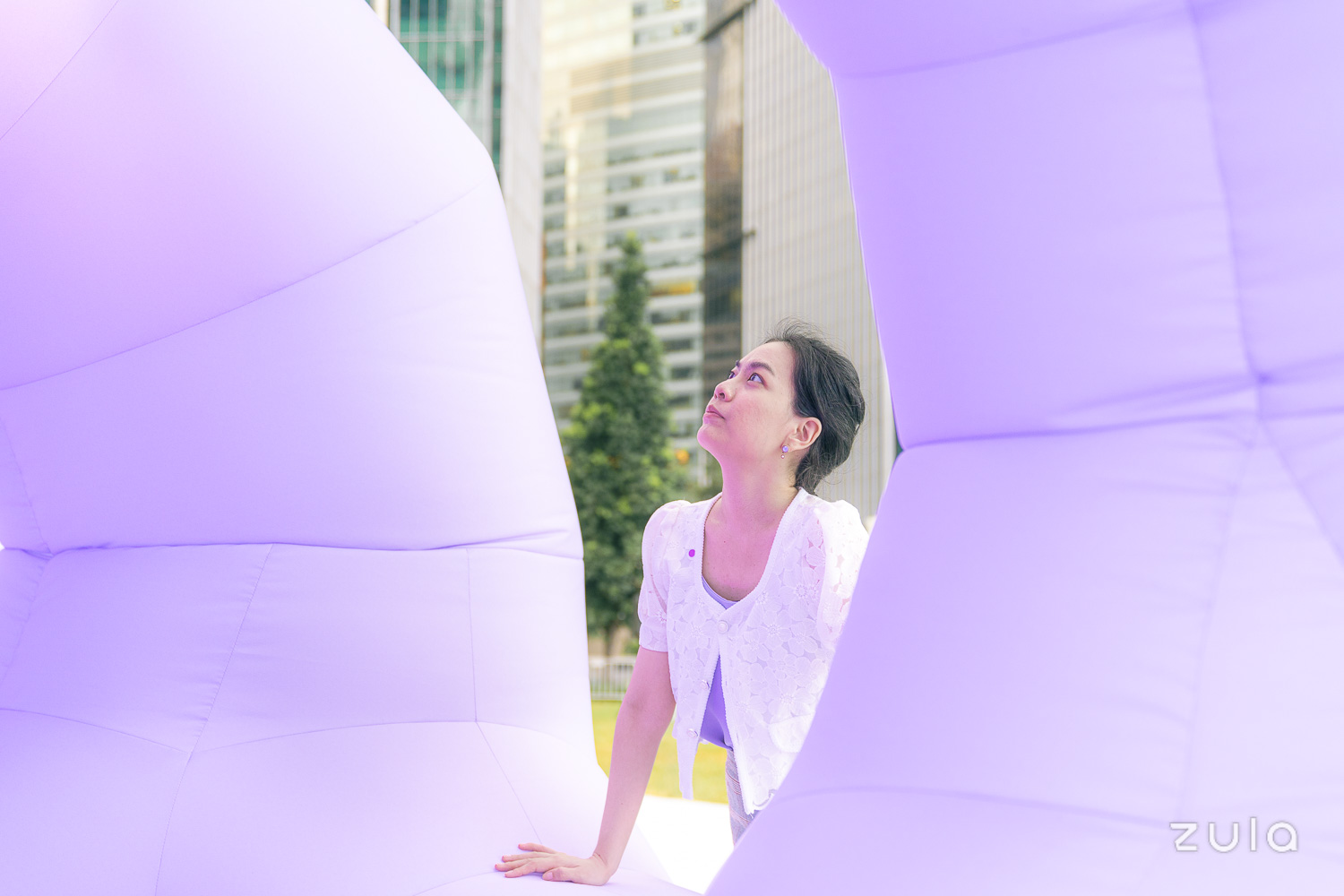 Besides marveling at the installation when you're inside, take the opportunity to strike your best pose against the quirky purple shapes. To complement your backdrop, consider incorporating shades of purple in your OOTD too.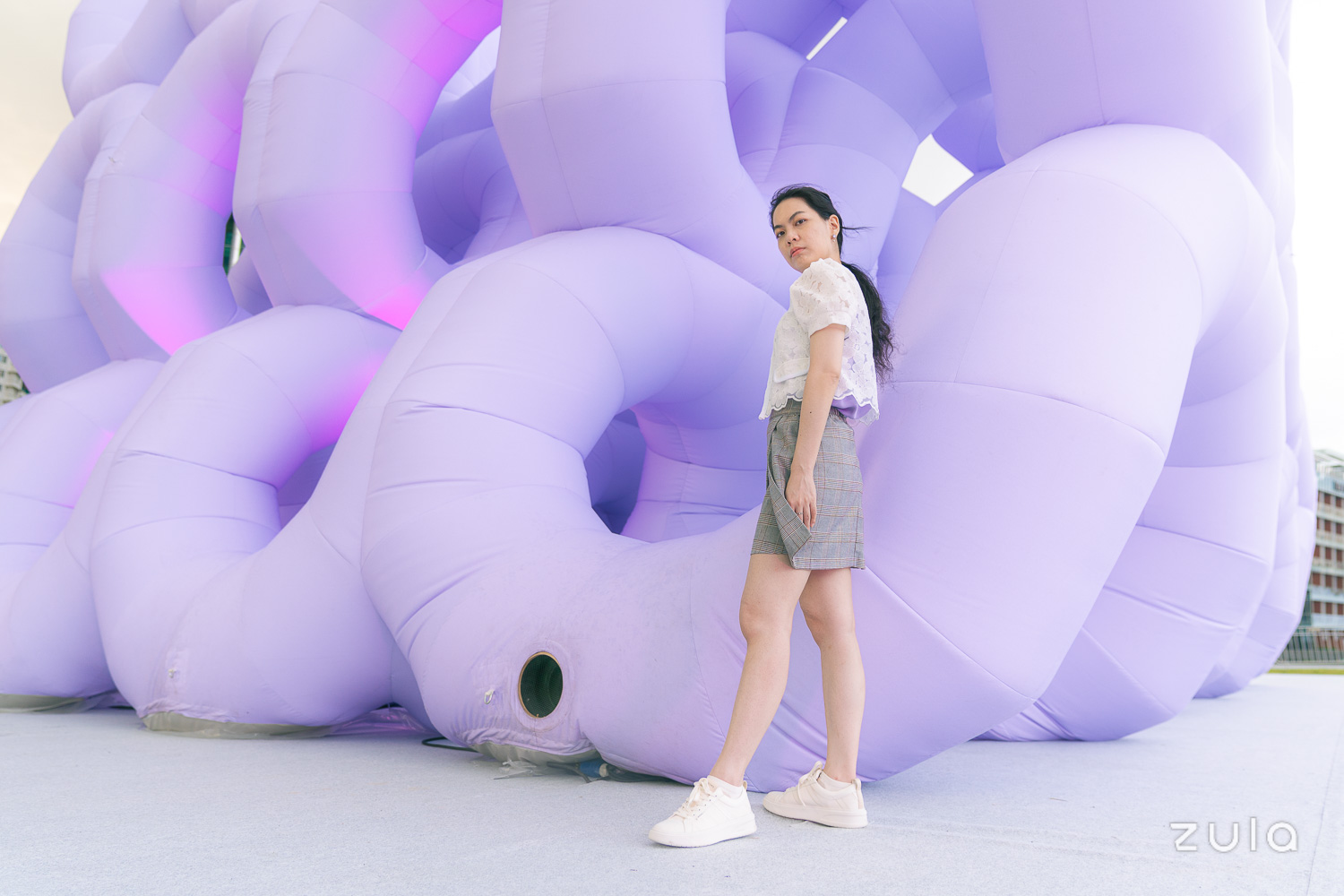 The Art Of Dreams Installation Will Help You Remember Your Dreams 
It is easy to lose sight of your dreams, especially when the pandemic doesn't seem to be ending anytime soon. This installation by The Art of Dreams serves as an aesthetic reminder of hopes and inspirations, and doubles up as a perfect weekend activity for couples and families with kids. To get there, it only takes a 5-minute walk from Downtown MRT. 
For more information about the installation, you can visit The Art of Dreams' official Instagram. 
Address: Promontory at Marina Bay Sands, 11 Marina Boulevard, Singapore 018940
Dates: 21 to 29 January 2022
Opening hours: Weekdays 2pm to 10pm ㅣWeekends & public holidays 12pm to 10pm
Website
Photography by Loo Jie Ling. 
Also read:
Museum Of Ice Cream Singapore In Pictures – Unique Poses & Angles You Can Try During Your Visit