ALDO x Disney collection
Growing up watching Disney princesses, many of us have always dreamed of magical dresses and glass slippers. To make these dreams come true, ALDO is introducing a whole new world with their latest Disney collection. 
With heels, sneakers and handbags inspired by different princesses, this collection is here to magically transform your OOTD.
Belle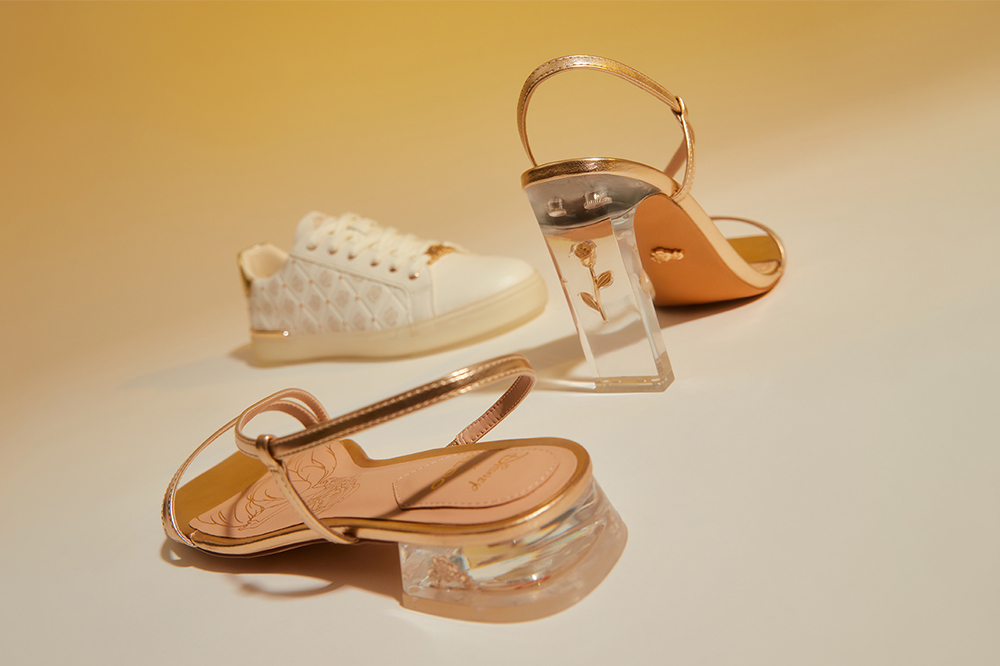 Step into your dream fairytale with the Belle-inspired heels and sandals, each featuring the enchanted rose encased in the translucent heel. Finished with metallic straps, these elegant footwear will make you feel like the belle of the ball. 
The strappy heeled sandal is retailing at $159, while the slip on heeled sandal is at $149.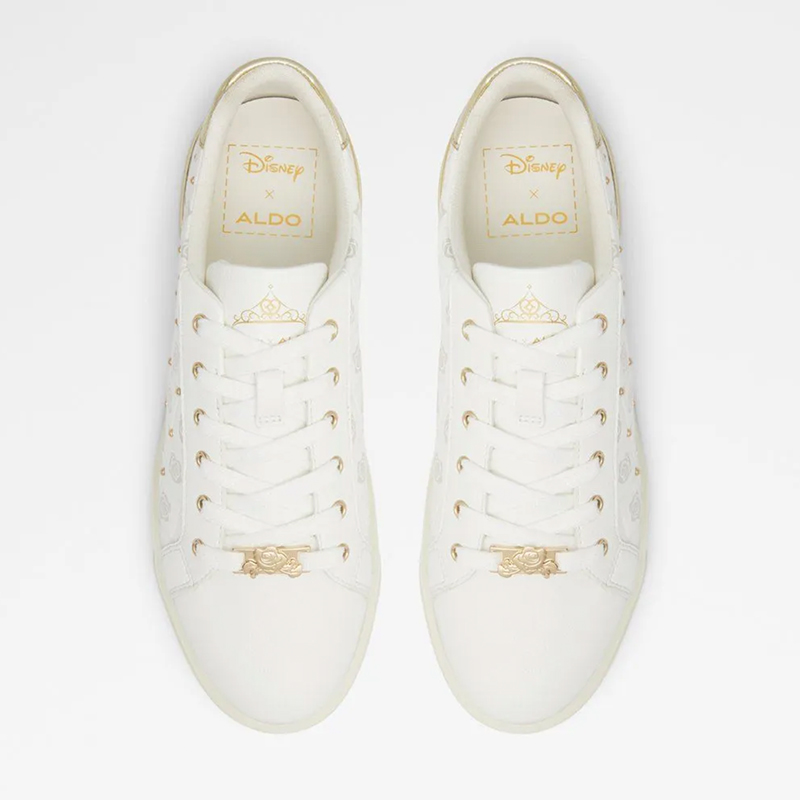 If you prefer to go for a modern day princess look, the white Belle sneakers are embossed with more roses and a tiara motif on the tongue.
Cinderella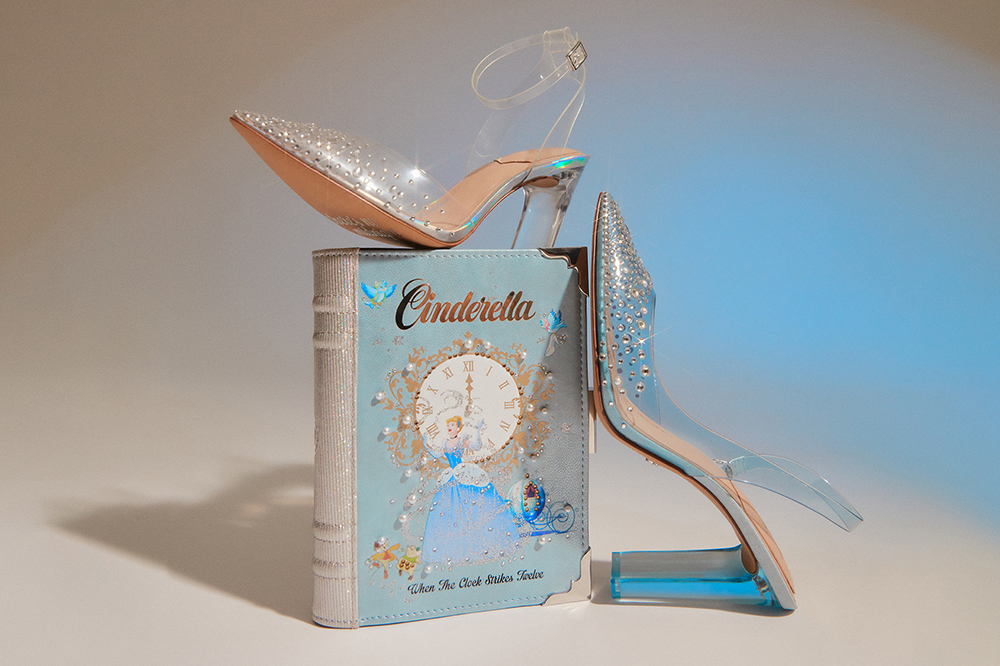 Inspired by Cinderella's iconic glass slippers, these transparent heels are adorned with gems and crystals for an extra sparkle. Not to worry when the clock strikes 12 midnight — these slippers won't disappear. 
Complete your look with the storybook frame clutch, made with pearls and gold foil details. While we might not have a Fairy Godmother with us, this unique clutch can still add a little magic to your outfit.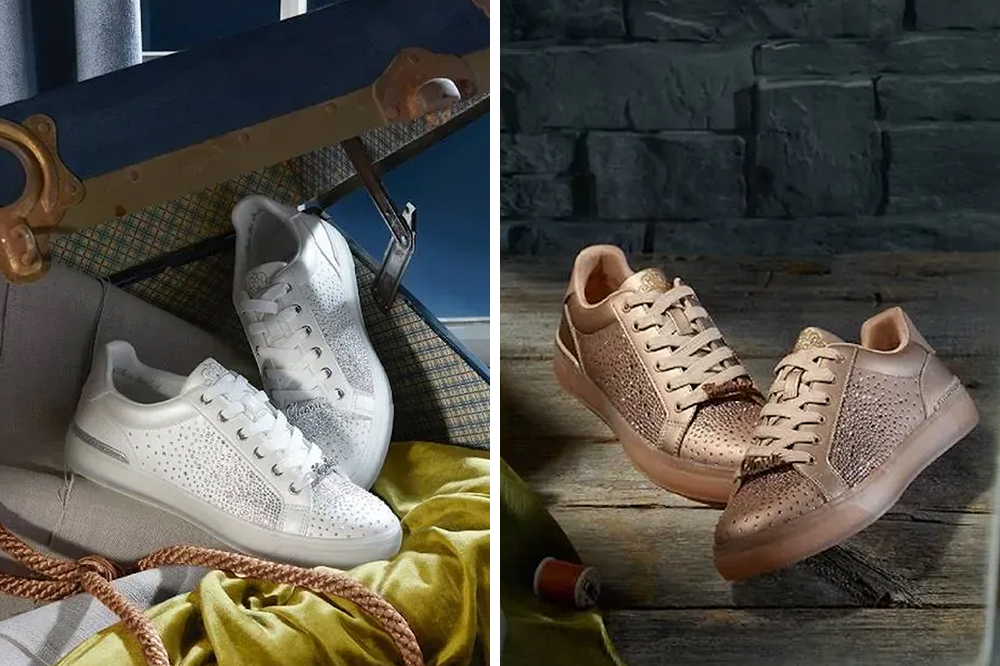 Go for a casual date with bae in these "Glass Sneakers", decked in pearled rhinestones for a royal look. The sneakers are retailing at $149 each.
Snow White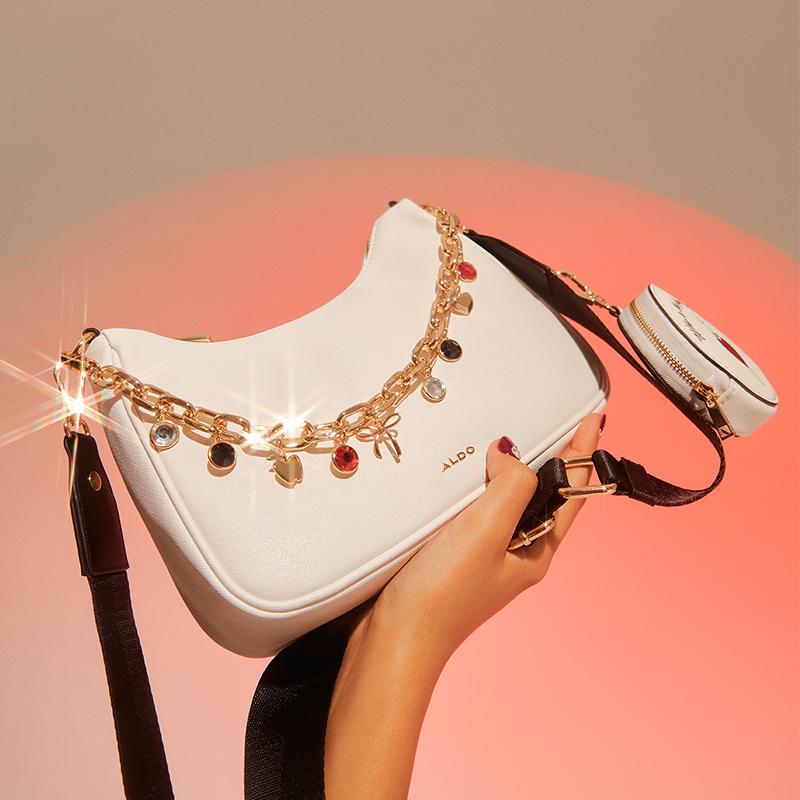 Look no further — the fairest handbag of them all is undoubtedly this crossbody handbag inspired by Snow White. The handbag comes with a detachable pouch, adjustable strap and a gold chain complete with apple charms. It's retailing at $129.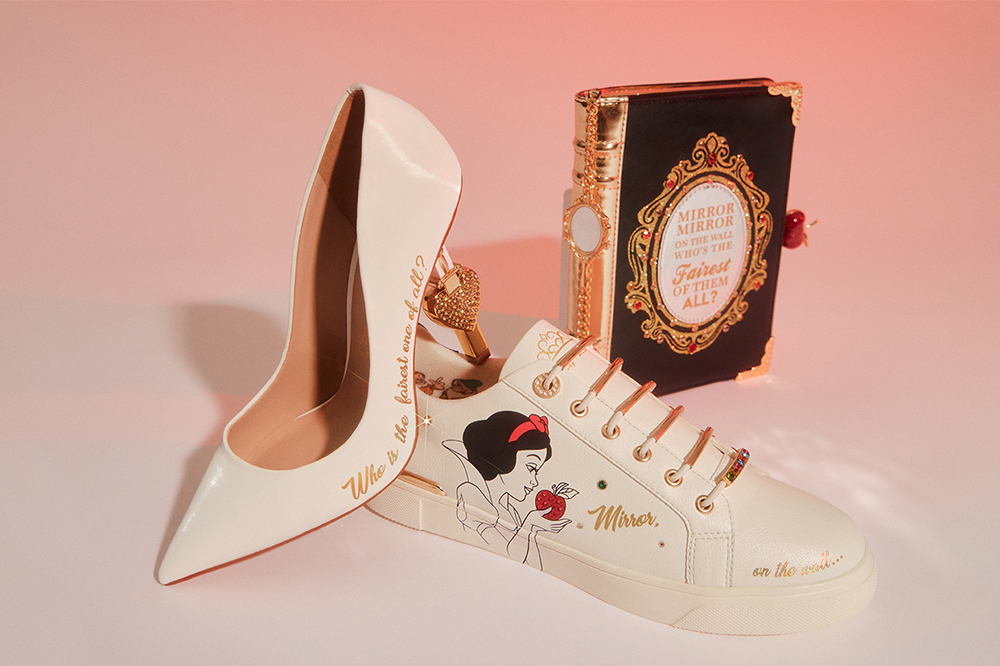 A Snow White storybook frame clutch is also available. It comes with a shiny mirror design with the magical phrase "mirror mirror on the wall, who's the fairest of them all?"
Take a bite into these low top sneakers featuring the iconic princess herself. Instead of shoelaces, golden embellishments take its place to add a glimmer to your kicks.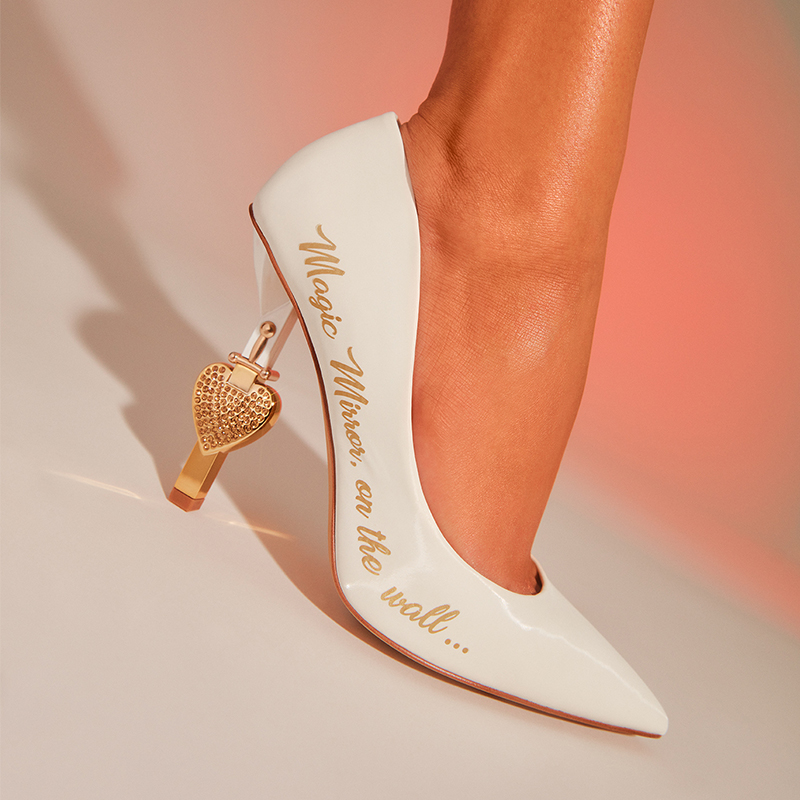 Make a bold fashion statement with these classy Snow White heels, complete with a unique glitter heart on the heel.
Ariel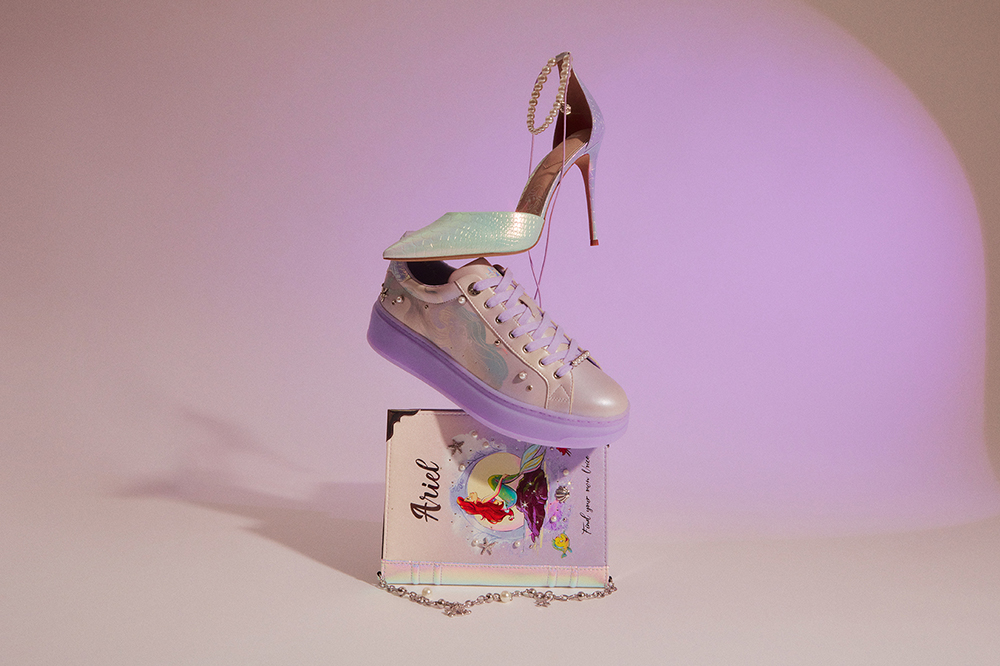 Dive under the sea with the Ariel collection, featuring iridescent hues inspired by the little mermaid's tail. If you can't decide between the sparkly high heels or platform sneakers, go for both to switch up your styles.
Show off your love for the adventurous princess with the matching storybook clutch with Ariel and her best friend, Flounder, on the cover.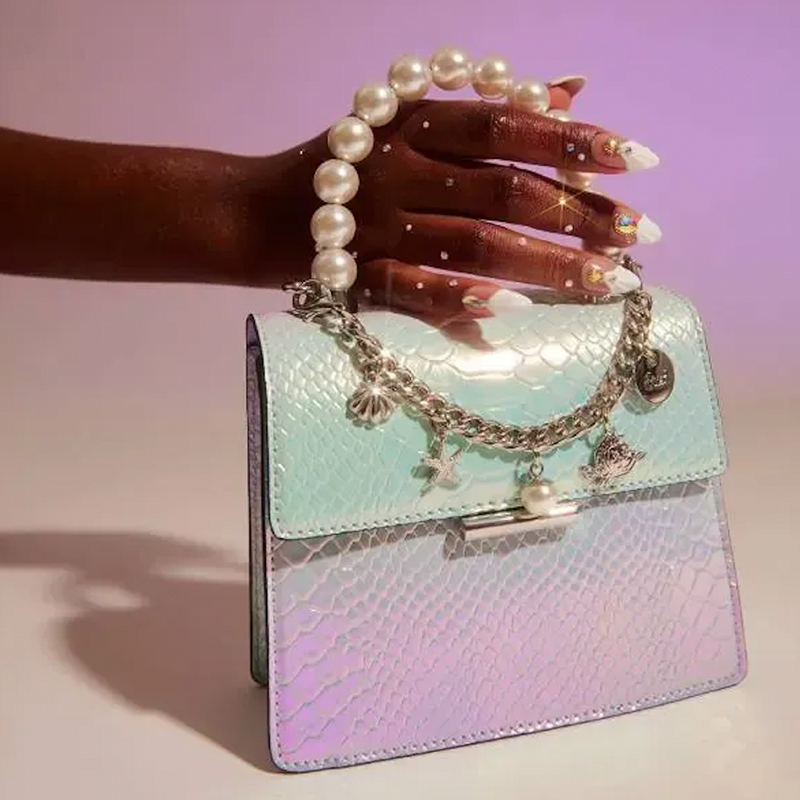 Seas the day by showing off this adorable top handle handbag, decorated with a pearl handle and seashell charms. The handbag is retailing at $109.
Jasmine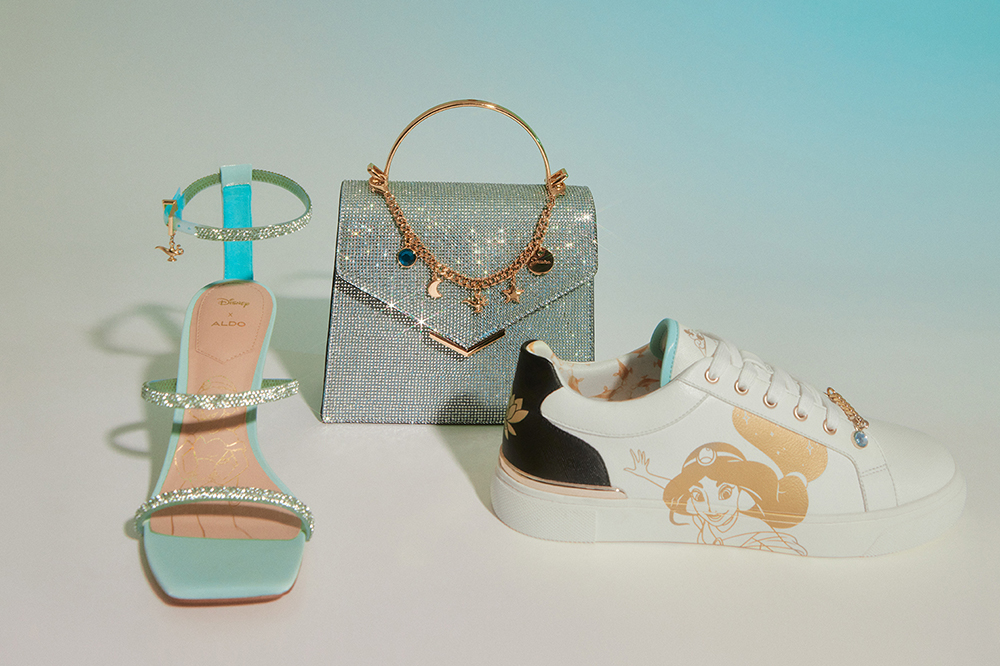 Glide into a whole new look with Princess Jasmine, introducing a vibrant turquoise high heel inspired by her outfit. The straps are finished with bedazzled detailings and a miniature genie lamp charm as a finishing touch.
Meanwhile, the sneakers showcase a design of Jasmine playfully soaring through the sky. Hopefully, your wishes for the day will all come true while wearing these footwear.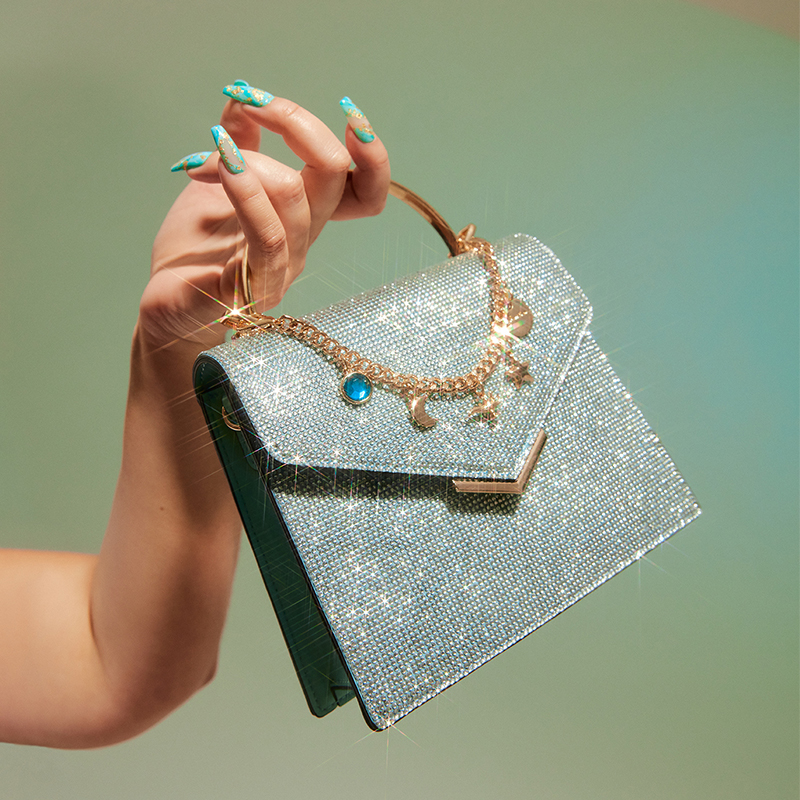 The Jasmine top handle handbag is filled with more shining, shimmering, splendid details. It comes with gold metal details and charms, retailing at $109.
Tiana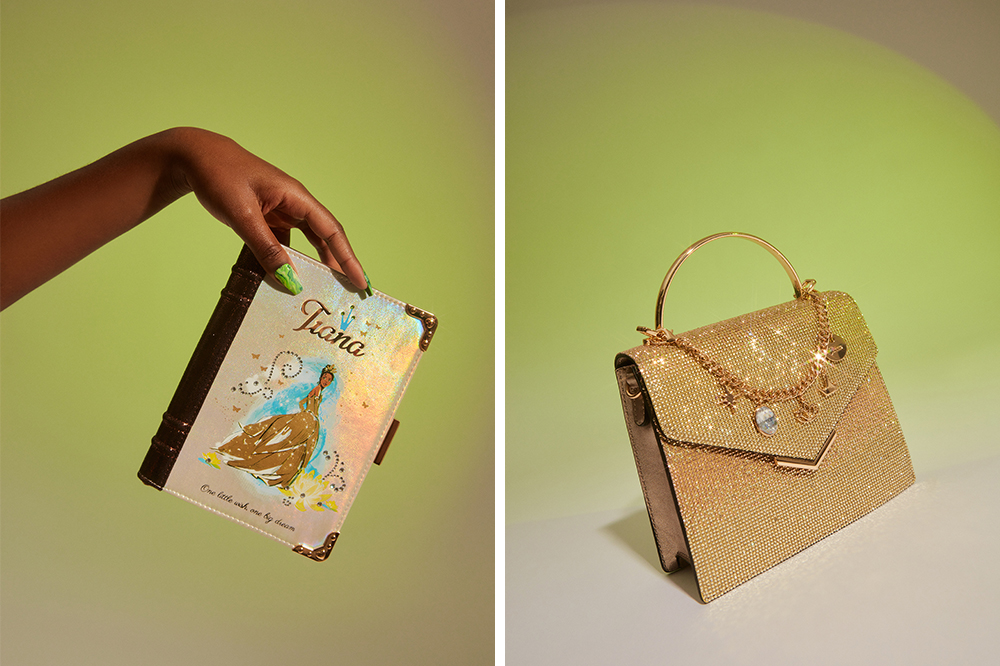 Bold, brave and hardworking, it's impossible to miss out Tiana from this collection. There's no need to kiss any frogs to get your hands on the gold storybook clutches and handbags, each adorned with rhinestones. 
The top handbag is retailing at $109.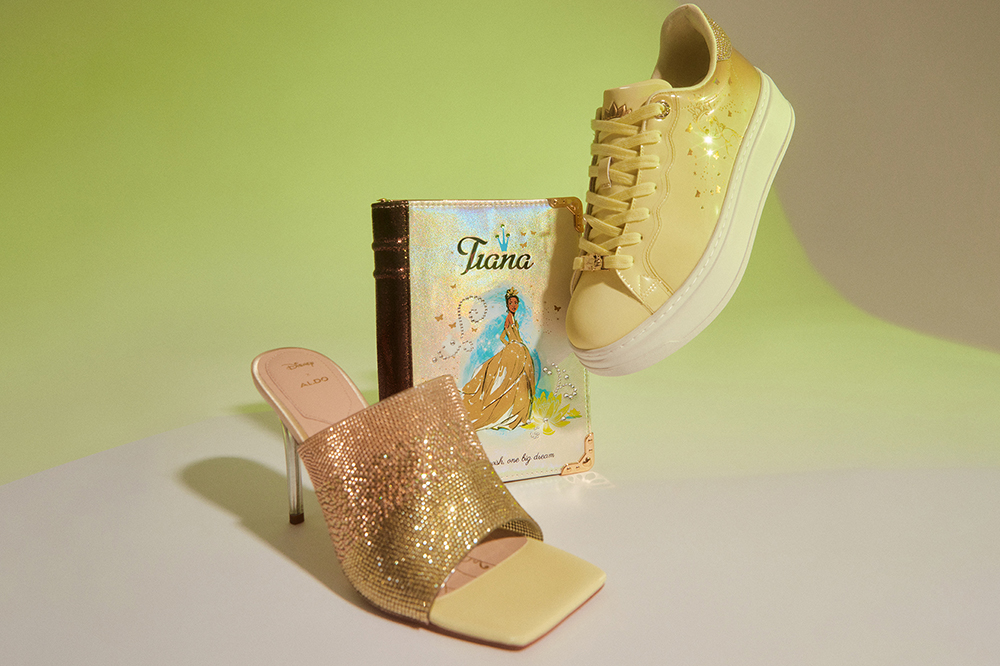 Don't miss out on this sparkly high heel inspired by Tiana's dress, or get comfy with the ombré sneakers, complete with Tiana's smiling face.
The ALDO x Disney Princesses Collection Is A Magical Dream Come True
Bring your Disney princess dreams to life with the ALDO x Disney princesses collection filled with sparkling shoes and charmed accessories. The full collection can be purchased at all ALDO stores islandwide and on ALDO's online website. 
If you can't get enough of the Disney hype, check out UNIQLO's latest Disney lounge collection with comfy shirts and shorts. 
All images courtesy of ALDO.
Also read:
UNIQLO Has A New Disney Lounge Collection For You To Get Comfy With Mickey Mouse & Friends