Apple Watch Pride 2020 Bands
Since 2017, Apple has been releasing Apple Watch Pride Edition bands and faces to commemorate LGBTQ+ Pride month. This year is no different. The company just released 2 new Apple Watch Sport Bands for Pride 2020. The colourful pieces will put a smile on your face even as you're suffering while working out using your fitness apps.
Both bands are now available on Apple Singapore's website.
Pride Edition Band
The first product in the line-up is a 40mm Sport Band with vertical rainbow stripes.
If it reminds you of how you used to line up strips of Play-Doh together as a kid, you wouldn't be far off. Each band is hand-assembled using individual strips of coloured fluoroelastomer, before being machine die-cut and compression moulded together. This means there are variations in the wavy rainbow design for every single strap. Talk about a cool art and craft project.
The Apple Watch Pride Edition 2020 Sport Band retails for $69. It is compatible with 42mm and 44mm Apple Watch models.
Nike Pride Edition Sport Band
While Apple has been releasing a Pride-themed band every year, this is the first time it has collaborated with Nike on a Pride Edition Sport band.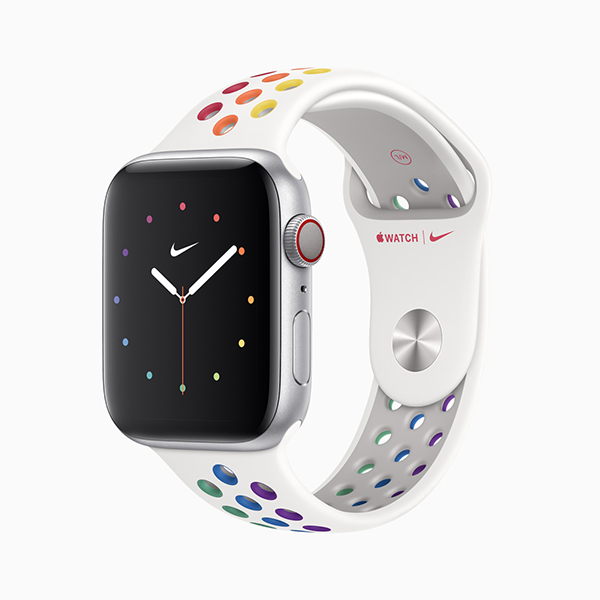 The new item offers a fun twist on the usual Nike Sport Band. The bands usually consist of 2 contrasting colours for the band and the colours lining the holes on the band. This time around, the band is in white with rainbow colours lining the individual holes.
The Apple Watch Nike Pride Edition Sport Band retails for $69. It is compatible with 42mm and 44mm Apple Watch models.
Apple Watch Pride watch faces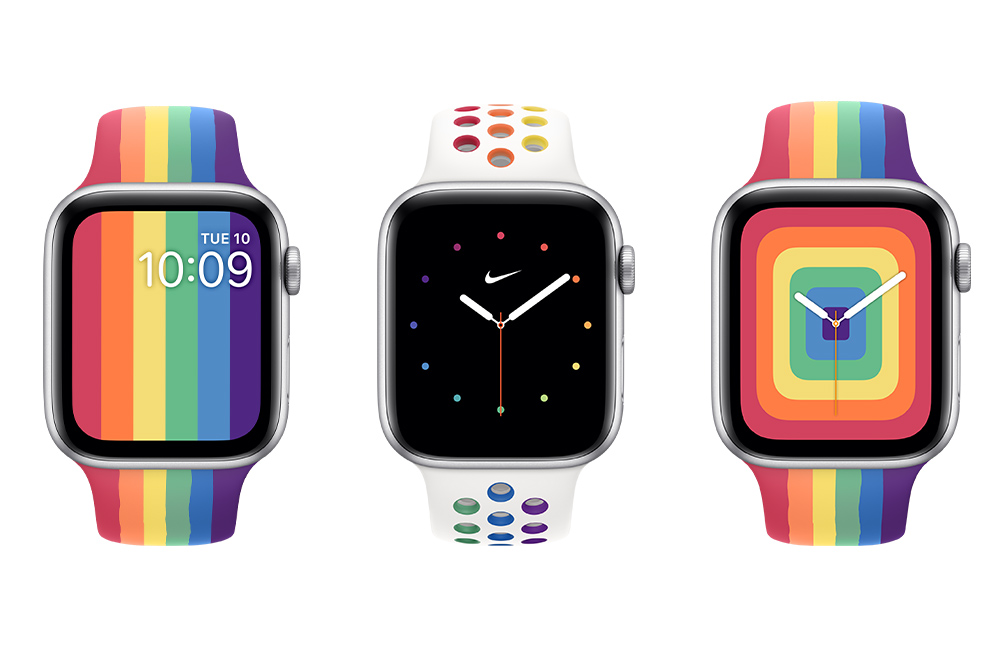 There will also be matching watch faces available as part of watchOS 6.2.5. Get the bands first, then await the launch of the rainbow-coloured Pride faces so you can have a full-on party on your wrist.
Apple Watch Pride 2020 Bands Let You Sport Rainbow Stripes & Polka Dots On Your Wrist
The Apple Watch Pride 2020 Sport Bands are now available on Apple Singapore's website for $69 each. According to a statement from Apple, with this collection, the company "is proud to support LGBTQ advocacy organisations working to bring about positive change, including Encircle, Gender Spectrum, GLSEN, PFLAG, SMYAL, The National Center for Transgender Equality and The Trevor Project in the US, and ILGA World internationally."
All images courtesy of Apple