Premium Fitness Apps
With Singapore's circuit breaker measures in place, most of us are now working from home—and working out from home, too. In response to COVID-19, some companies are now offering their paid fitness apps for free, because we're all in this together during uncertain times like these.
Here's a list of 7 premium fitness apps you can turn to in the comfort of your own home, whether you're into yoga, HIIT or barre.
1. Nike Training Club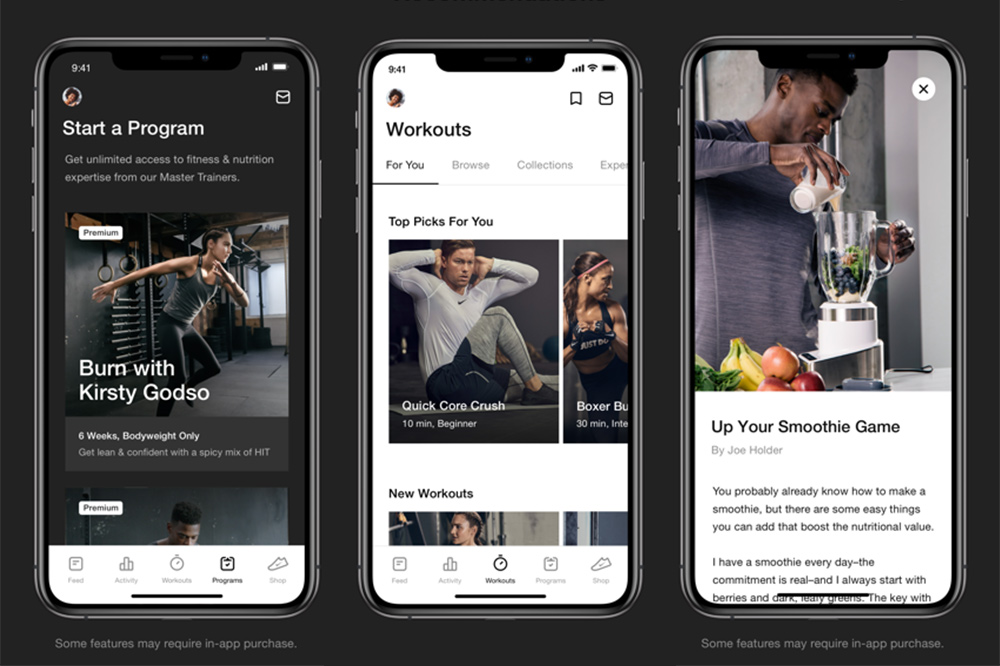 Source
The sporting giant was one of the first companies to respond to the pandemic by offering the premium version of its Nike Training Club (NTC) app for free. According to them, the decision to do so was, "Because now more than ever, we are all playing as one team."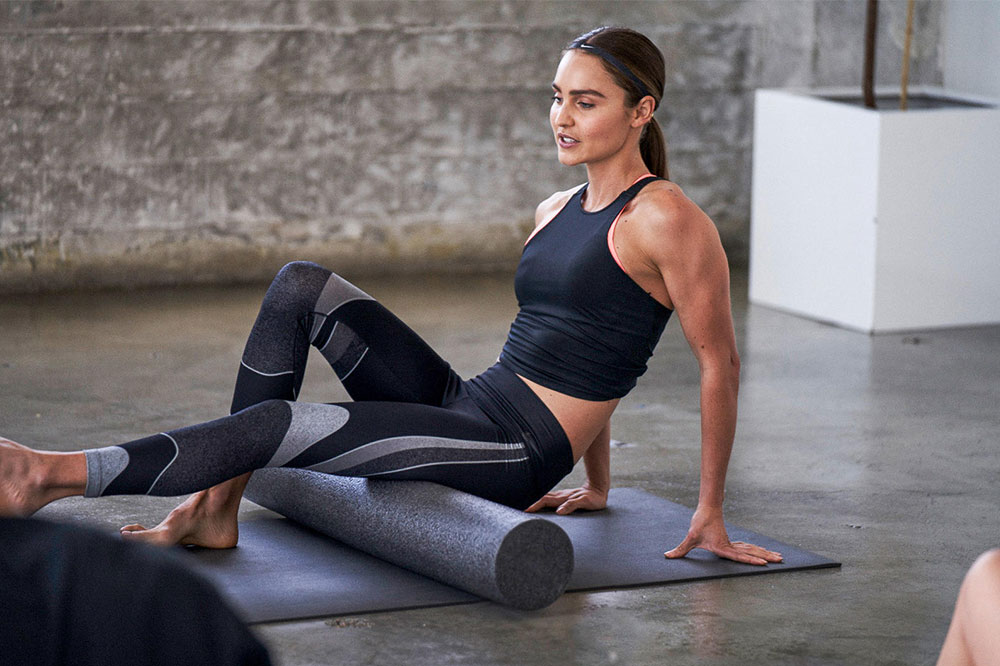 Source
Sign up for the app and you will receive access to customised training programmes, workouts designed by world-renowned Nike Master Trainers, and nutritional and wellness guidance. Beginners or pros alike will benefit from its workouts for all levels, spanning strength, endurance, yoga and mobility, with sessions ranging from 15 to 45 minutes.
The content has clearly been updated for our current times too. Choose from Big Workouts for Small Spaces, 6 Ways to Use a Jump Rope and other exercises that will have you working up a sweat, even if you only have a limited amount of space to work out in.
Free until further notice
Download for iOS | Download for Android
2. Adidas Training & Running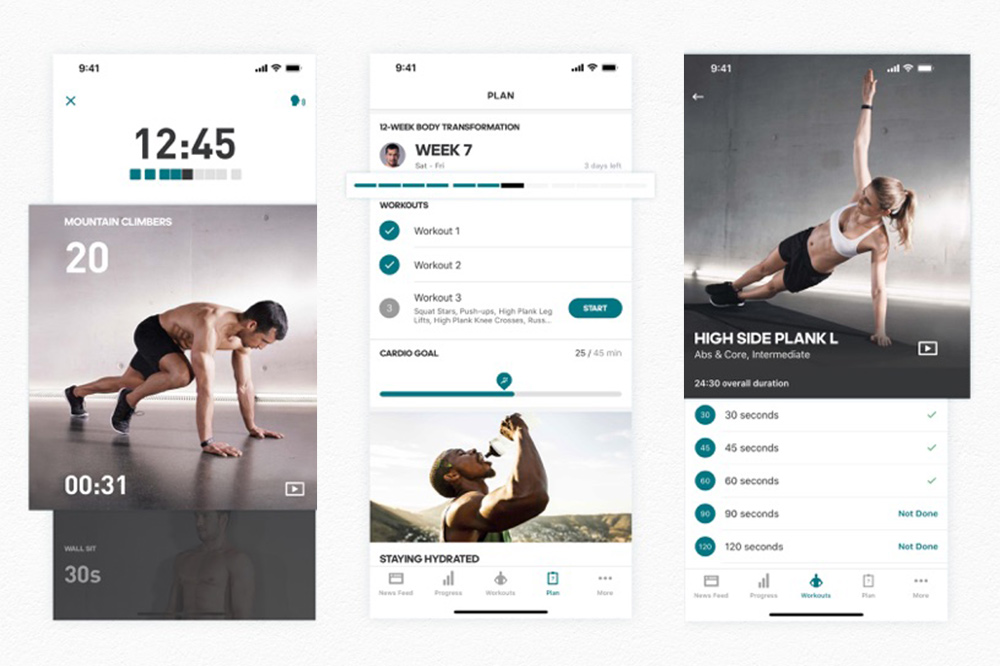 Source
Adidas has launched a #HOMETEAM intiative in its bid to keep us "healthy, active and motivated". This includes offering free premium access to its Training and Running apps worldwide. Download them to find 260+ exercise videos, 28 standalone workouts, training plans and nutrition guides in 15 languages.
The weekly Adidas Running Club event has also gone online with a series of virtual events via livestream, with its captains and coaches conducting medidation, yoga and HIIT sessions. Find out the schedule by following the Adidas Runners Instagram account and Adidas Runners Singapore Facebook group.
Free for 90 days, sign up by 30 April 2020
Download for iOS | Download for Android
3. Down Dog: Yoga  
The good folks behind Down Dog have made all the apps in its stable completely free from now until 1 May 2020. According to its statement, "Due to the current outbreak, many people are avoiding gathering in large groups, including at yoga studios and other fitness spaces. We believe that stressful times like these are precisely when people need wellness practices the most, and we are committed to doing our part to help out."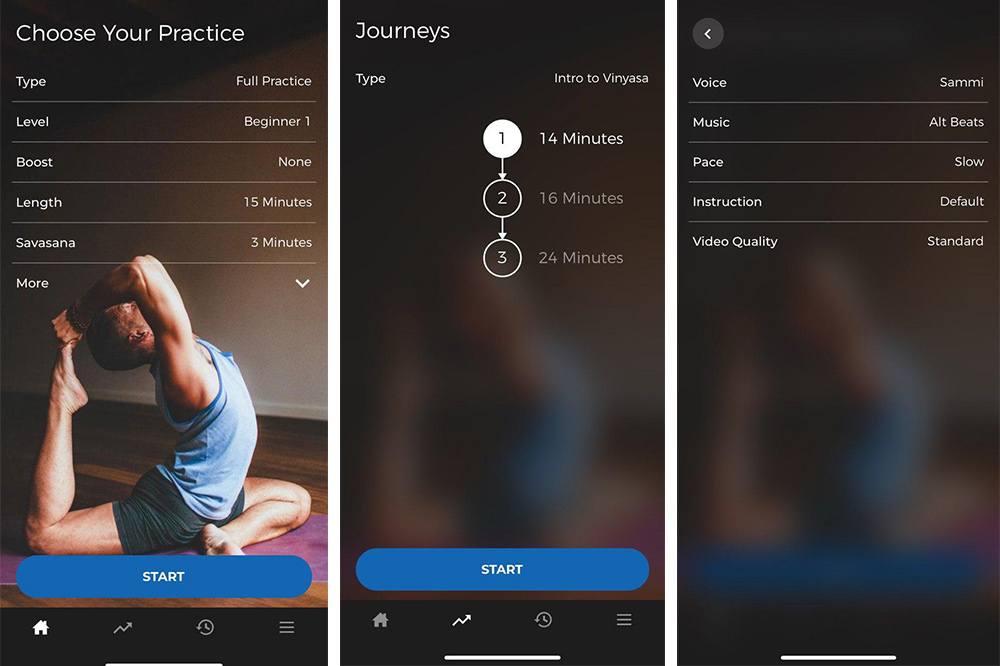 Source
Its signature app is the Yoga app, which has 60,000 different configurations of yoga practices so you will never get bored. From Vinyasa to Yin and Sun Salutation practices, you can explore them all. Strengthen and stretch your back, which will most likely need it after hours on end of sitting on your couch/bed/floor, whichever your new WFH set-up entails.
The app allows you to select your workout time, level, focus and voice for a personalised plan designed around your specific needs.
Free until 1 May 2020
Download for iOS | Download for Android
Also read:
MissFit's New Online Store has 20% Off Nike, Adidas, Under Armour And More For All The Hypebaes Out There
4. Down Dog: Prenatal Yoga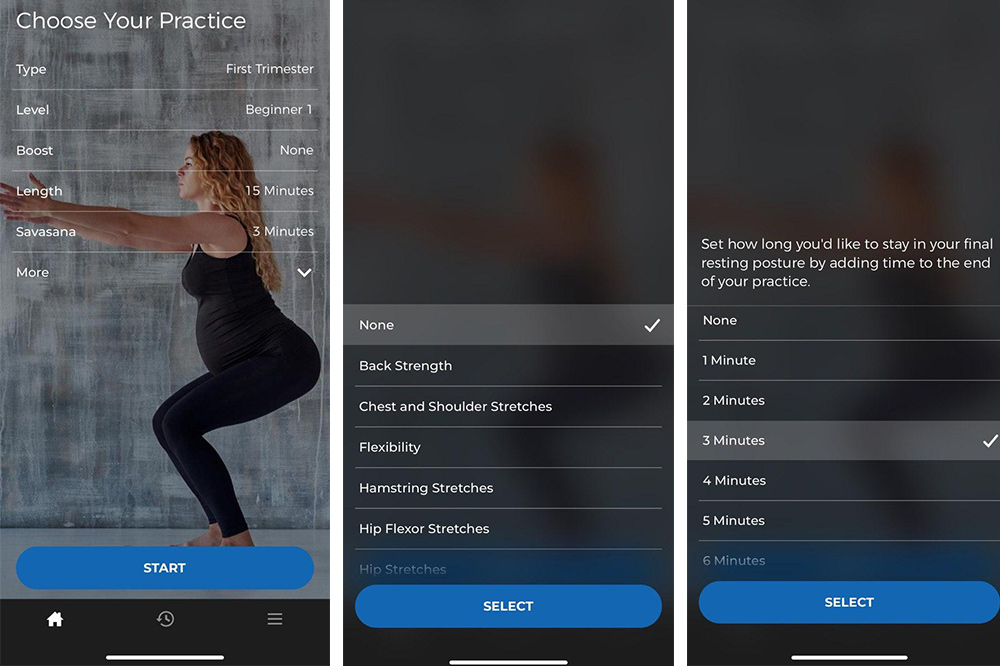 Source
Fret not if you cannot make it to the prenatal yoga classes you signed up for upon learning you were pregnant. Down Dog has a Prenatal Yoga app, which is also free for a limited time.
It has workouts for each trimester to accompany you on your prenatal journey, targeting the spots that might be sore or cramping during a particular phase. Whether it's your feet, lower back or even wrists that are aching, you can find a practice to address the problem.
As with the Yoga version, there are different voices and music genres to choose from so you can customise your programme to your liking.
Free until 1 May 2020
Download for iOS | Download for Android
5. Down Dog: 7-Minute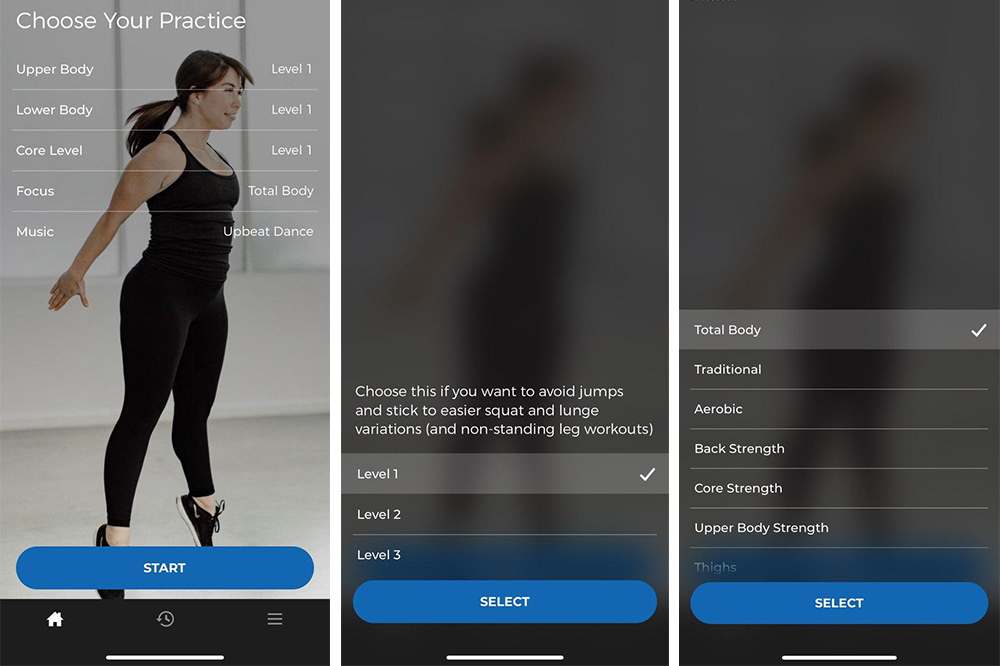 Source
Some say they're bored stiff from being stuck at home. For others, they've never been busier, now that they have to tend to the needs of everyone in their household 24/7. If you belong to the latter group, take some time out for yourself, even if it's just a few minutes, for some much needed self-care.
Down Dog's 7-Minute Workout app claims to engage every muscle in your body in, well, 7 minutes. You can choose a new total body workout every day, and even pick a specific part of the body you'd like to focus on, such as your core, by picking one of its boosts.
Free until 1 May 2020
Download for iOS | Download for Android
6. Down Dog: Barre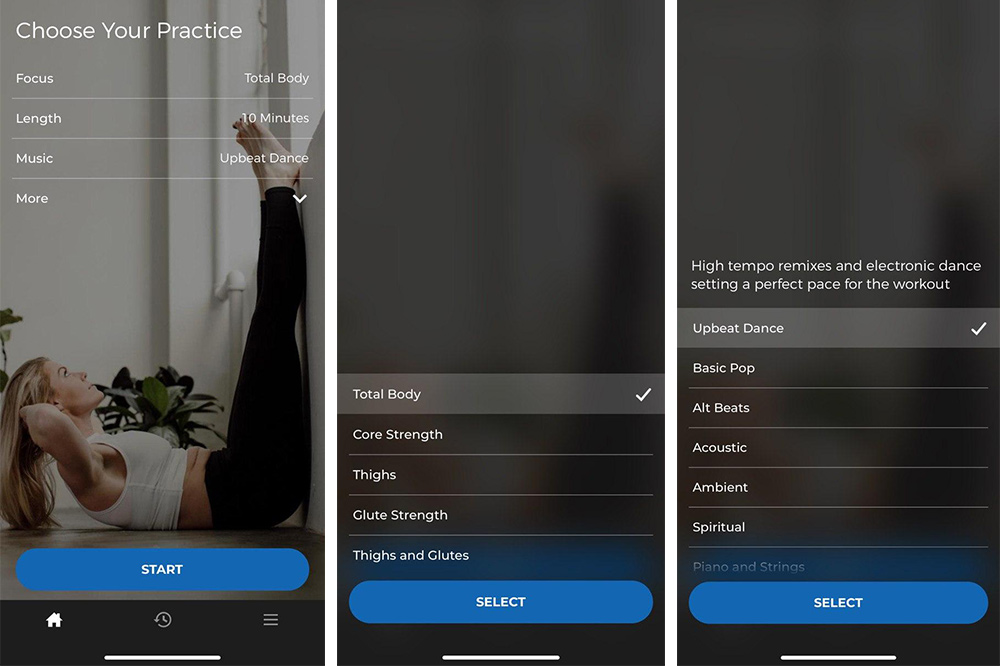 Source
Barre class devotees , this one's for you. Down Dog's Barre app has ballet-inspired workouts with no fancy equipment needed other than a chair.
The high-rep, low impact exercises spanning over 500 moves are meant to give you a more sculpted and toned physique. You'll also be improving your balance and flexibility at the same time.
Free until 1 May 2020
Download for iOS | Download for Android
7. Down Dog: HIIT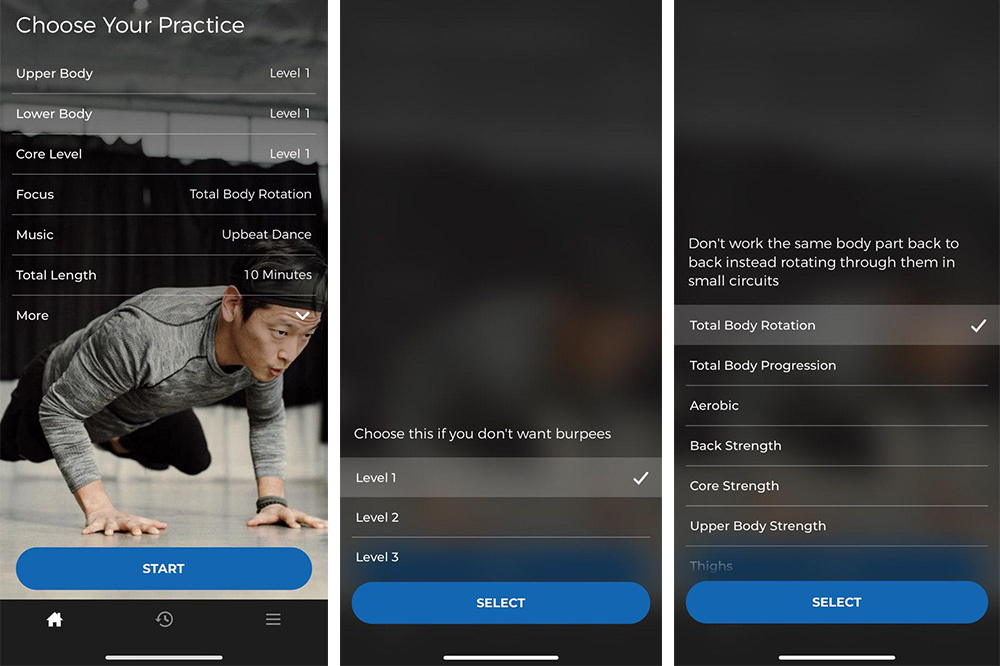 Source
Gym rats who are missing their favourite high-intensity workout can turn to Down Dog's HIIT app. Similar to its other apps, this lets you build the workout you want. Its workout sessions start from just 5 minutes, so you can even squeeze in a sesh during your coffee break.
You can choose the length of your workout, the length of your Action and Recovery intervals, whether you want it to be low or high impact, the area you want to focus on and even decide if you want to do Burpees or not.
Free until 1 May 2020
Download for iOS | Download for Android
These Premium Fitness Apps Are Free For A Limited Period
These 7 fitness apps are free for a limited time, so download them, slip on those pastel sneakers and start working out in the comfort of your own home now.
Also read:
Pastel Sneakers From Nike & Adidas Are Perfect To Nail That VSCO Girl Aesthetic