Dating Apps in Singapore
You've swiped right on the 50th chio bu today but try as you might, the matches don't seem to be rolling in. And even if they do, your crush's 'BRB' might last…forever.
After asking Singaporean guys what catches their eye on dating apps, it's safe to say girls are far pickier. In fact, so much pickier that we had to "double confirm" with the guys that those 1-liners were the sole criteria they had in mind. What do you mean 'nice smile and a decent bio can lor'? If we girls take 20 minutes just to order our food, how can guys decide on a potential partner in two seconds?
So shoutout to all men looking to paktor: instead of asking your equally clueless bros to help zhng your profile, how about hearing it straight from these Singaporean girls themselves?
*Some names were changed to protect identities
Choice of Photos
Naughty and nice vibe
I don't care about bios because they can be faked easily. Instead, I look at pictures to see if the guy has a mix of the naughty and nice vibe. He can't be too 'good boy' that I'd think he'd be nerdy/boring or too 'bad boy' that I think he'd cheat. And guys, being nice is sweet, but flattering a girl too much can be a turn-off.
Shi Qi, 24
No muscle pictures, I can google it
I'm more attracted to a smiley guy who appears approachable. If we don't have common topics of interest, then he has to be funny. Most importantly, no muscle pictures please—it's good to keep fit but if wanted to know what muscles looked like, I'd google it.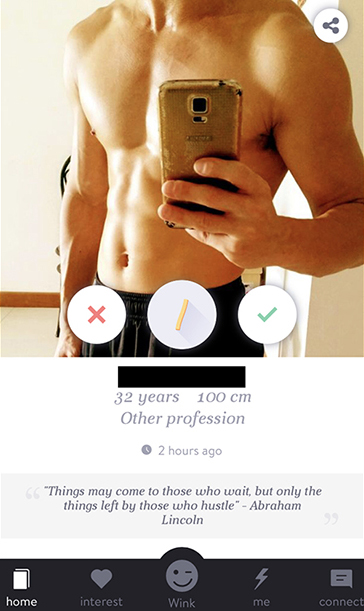 Ellie, 23
Travel photos
His first few photos should be of him outdoors or be travelling somewhere. Not some weird selfie with a blurry background, or through a mirror while wearing shades.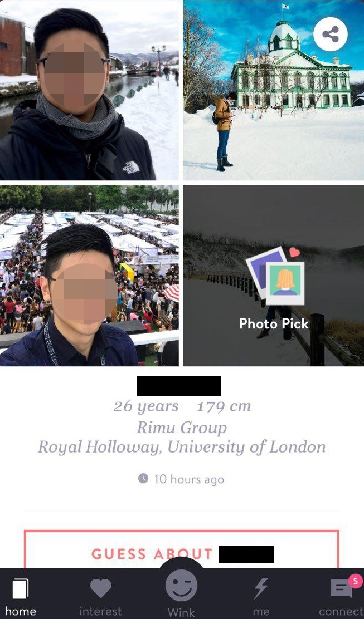 Sandra, 20
Please show your WHOLE face
Photos should show his whole face; no blur pixelated shots with his fringe covering his eyes! Best if he doesn't show topless/drunk photos of himself too.
Rachel, 20
A little bit of everything, but not too much
I don't like guys who look too clean or high-maintenance. Plus points for silly photos and if there's a picture of him with his family—not more than one though or he'll look like he's trying too hard to be that "family man". More than one selfie is bad as well.
Nina, 25
Sometimes I look for potential staff, not boyfriends
Photography is part of my job, so I'm drawn to photos with good styling and compositions—sometimes I think I'm looking for potential staff, not a boyfriend. I also look for guys who show that they enjoy diverse activities. He could have a serious day job, but also enjoy frolicking on the beach lol okay maybe not frolicking.
Alice, 24
Little details in his pictures
I look out for 'breadcrumbs' on his profile: what's his father's car, whether he likes dogs or has a dog. Plus points if he has pictures with his family. But I also like guys with a party animal streak, so he should have some partying pictures too.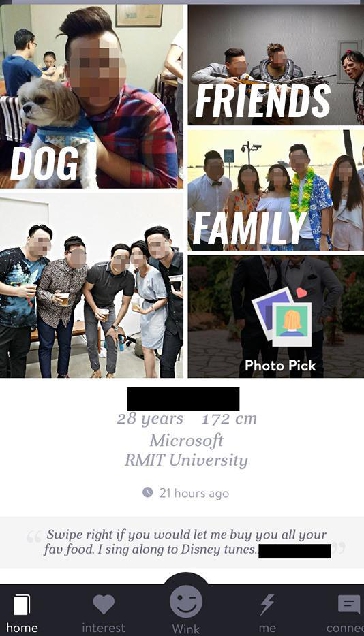 Mandy, 21
His Background
My favourite filter is education level
Now on Paktor, you can filter options by education levels, so I look for guys with decent educational backgrounds. Also, if he shows that he can play an instrument it's a plus—especially a guitar. Basically, just don't look like you're wasting your life away.
Heather, 20
His Appearance/Vibe  
Grooming is more important than a handsome face
I think guys tend to overlook grooming; it's not just about being handsome. So if a guy's got good grooming and style, and exudes the right vibe without trying too hard, I'd swipe right.
Jia, 22
No shady shots with sunglasses
I'd have to see a decent shot of the guy's face—no shady shots with sunglasses, what are you trying to hide? It's always a plus point when a guy can dress well. I just need to like his vibe, and if we have enough similar interests to hold a conversation.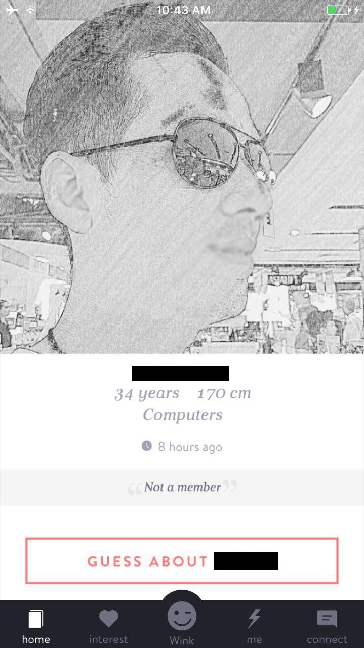 Lisa, 21
Tanned, strong features, nice hipster pics
If the guy is tanned, has strong facial features, nice hipster pics and no douchey bio, I'm likely to swipe right.
May, 23
I like F-boys who are the 'lean sort of buff'
Personally, I swipe right for guys who are tall, tan and a lean sort of buff. But of course, not all my matches are like that. I've been interested in guys that have kept me interested with the conversation as well. But I'm still a bit superficial if the guy has the F-boy/cute look I will swipe right.
Belle, 19
Hot but cannot be hotter than me
This may sound shallow, but he's got to be at least a 6 out of 10. But at the same time I wouldn't date a guy who is hotter than me, so he can't be drop dead gorgeous or anything. Oh, and he has to be over 180 cm, so guys please specify.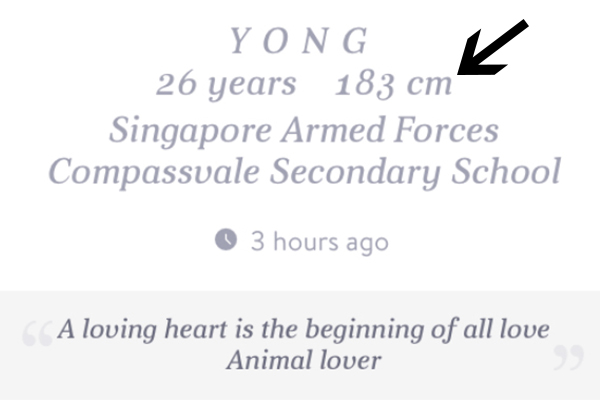 Jenny, 20
170-175cm
I look out for a nice face, and please no side profiles or back shots. For the build, he should at least have a well-toned body, and be around 170cm to 175cm.
Tammy, 25
His Bio
No essays please
I like guys with decent bios—not bios that make them seem like an F-boy. I also don't like guys who write an essay about your life.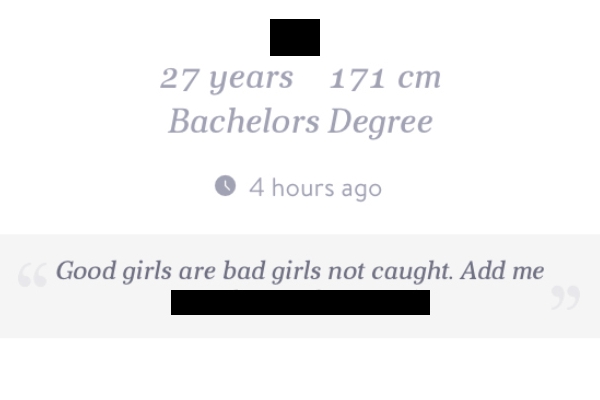 Sasha, 19
Cannot be too try-hard
Through his bio, he should show some form of intellect, sarcasm and humour. But at the same time, he cannot be too try-hard. Some form of cockiness actually appeals to me but it has to be a healthy dose.
Shiying, 25
Have some humour
I like if his bio is short and funny because then I can sense that he doesn't take himself too seriously and will most likely be able to make me laugh in person. Next, if his bio is cliche or literally says "I am not looking for anything serious ;)" I'm not going to respond—why would I waste my time like that?
Eunice, 24
Communication
A conversation that feels natural
I can be quite superficial when I swipe, though I'm not that picky, what captures my attention and keeps me talking is an engaging conversation. That's how my boyfriend and I got together—we met on Paktor and our conversations felt "natural". I didn't even hesitate to give him my number.
Janice, 22
Respect my space
Don't incessantly message me when I don't respond, I like when the guy can respect that I don't spend all my time on dating apps and I will respond the next time I'm on. But if a guy can have a conversation that flows, is witty and can make me laugh, I'll usually meet up with him eventually.
Esther, 24
No lame pick up lines
I'm not too fussy about bios, just please don't sound like an F-boy. None of those "here to DTF…Din Tai Fung" pick-up lines, please.
Suz, 26
Paktor Dating App
Meeting "the one" these days is easier said than done. After getting some insight from these girls, it's pretty obvious that every preference is subjective, so it's really about finding the one who accepts you for who you are.
There's a new "guess about" feature on Paktor that introduces a cute way to get to know your potential match. Here you take a quiz to earn Paktor points which you can use to send gifts and messages to your future bae.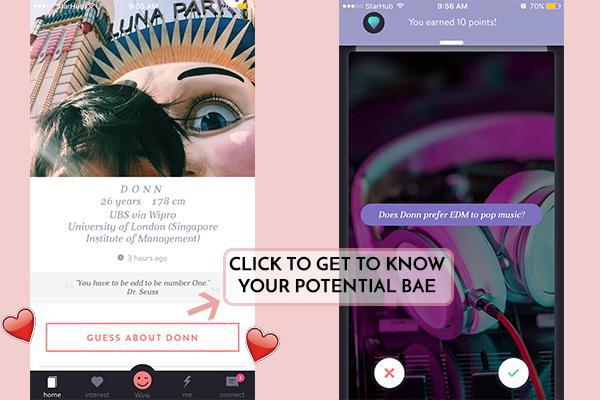 And for the busy working ladies out there, Paktor's "Wink" function autopilots your account for you—matching you with suitable loverboys in Singapore.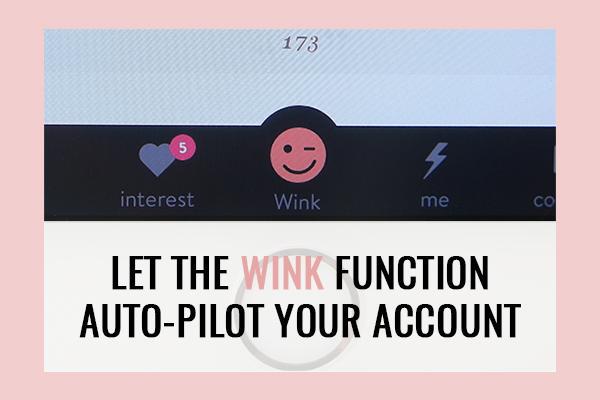 If you're even more serious about your dating game, there's always the 'premium' option. Here, you get access to next-level match filters such as job, education and height.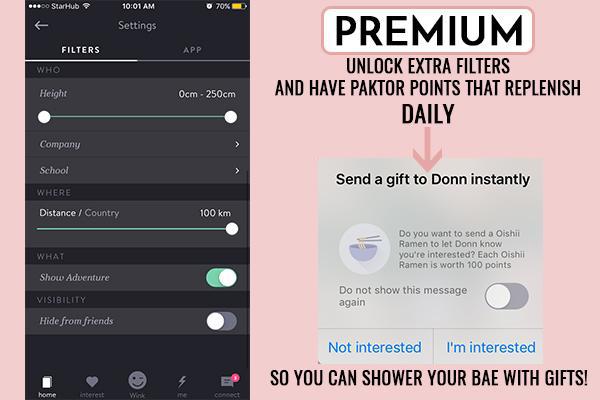 It also unlocks access to view people who have liked you, to give you an inside scoop of their profile before that right swipe. The premium function also replenishes your Paktor points daily, letting you shower your matches with messages and gifts online.
With all that said, we know finding someone special can be stressful (yes mum, I'm trying) but with Paktor, it could even be fun, so now that we're out of excuses, I guess it's time to hit download.
This post was kindly sponsored by Paktor.