Baby Clay Casting Singapore
Remember how tiny and precious your baby's hands and feet were? If you've ever looked at old photos of your baby and wonder 'how time flies', you'll know that gut-wrenching feeling of lost time and nostalgia. It's a shame when kids grow up in the blink of an eye and everything else becomes a faint memory…or was before the invention of clay casting!
Here's where you can 'preserve' time by moulding your baby's tiny hands and feet in Singapore with clay—even in the comfort of your home.
1. B&G Lifecasting
Located at Orchard Central, B&G lifecasting does castings from $308 for a pair of hands or feet with the option of either silver or gold paint for the moulds. These moulds will then be fitted into a frame printed with your choice of text. If you don't have a photo available, they'll arrange for a complimentary photo shoot at their own studio! The artwork will be completed within a month.
Address: Orchard Central, 181 Orchard Road 10 Square #10-03
2. Precious Casting
Precious Casting provides home-based services across Singapore and casting packages are priced from $180 onwards. They also provide casting for adults and kids; so you'll never forget how your mother's hands felt too.
3. 3D Portrait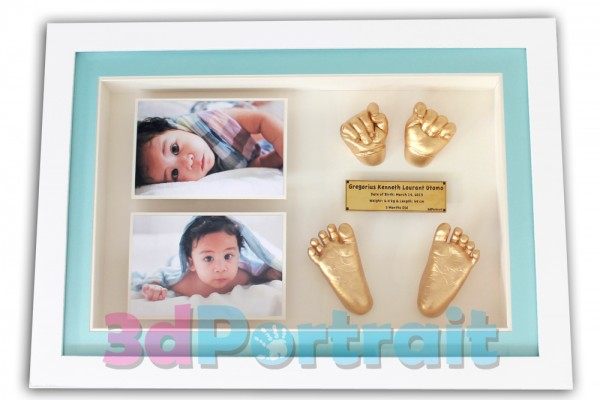 If you're looking for a little more than just the moulds of your baby's hands/feet, 3D Portrait offers to add personalised engravings and your baby's pictures to complete the artwork. For a pair of hands and feet, it costs $355; inclusive of the frame and home delivery service. Photos have to be provided by the customer.
4. Momentos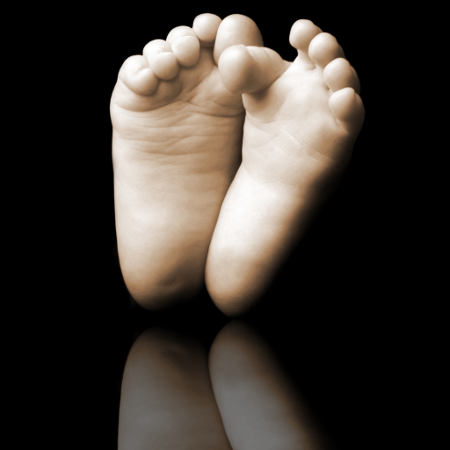 At Momentos, baby hands & feet casting costs $388—done in the comfort of your home! They promise to capture every minute detail such as the shape of the fingers, wrinkles and creases. You can also opt to personalise the casting with the baby's name, ultrasound photo, umbilical cord or any other artefacts you wish to preserve.
5. Belly & Baby
Belly & Baby's casting prices range from $138 to $388 depending on the designs; mother & baby, family and even PET castings for your furry friend! Parents can choose different combinations to make up the two casts that will be spray painted to the desired colour.
Address: 3 Ang Mo Kio Street 62, Singapore 569139
6. Little Impressions
Little Impressions offers its services at $180 for a single footprint/handprint. Each clay print is framed in a solid oak box frame, in waxed or limed finish, with a choice of mount and lining colours.
Preserving Baby's Imprints
While our parents only had faded photographs to #throwback—including embarrassing pictures of us in the bathtub—young parents can now have baby hand/feet moulds for memorabilia before they grow up too fast.
Cover image: Source