Bag 'Spa' Cleaning Services
Like most girls, you probably have a few favourite bags in your extensive collection you use religiously. Still, even the prettiest, sturdiest bags are prone to wear and tear.
But instead of bidding your beloved purse a tearful goodbye, you can send it to a 'bag spa'—a handbag cleaning service—and have them returned to you good as new. Most of these shops specialise in cleaning and mending, and some even offer protective coating or recolouring services.
To give your bag a new lease of life, here are some of the most reputable local bag cleaning services we found with the most positive reviews.
*Note prices usually vary according to size of the bag and degree of damage.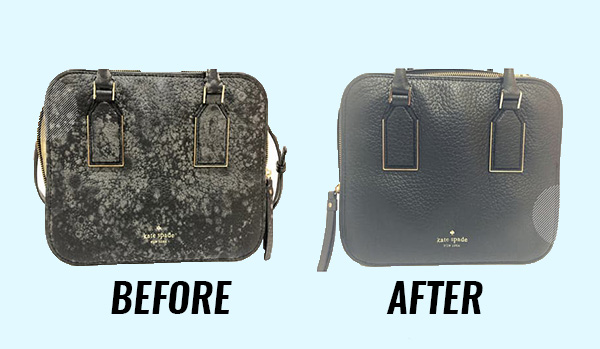 Dr. Bags' team does an analysis of your bag and suggests the best treatments to restore it to tip-top condition. Free pick-up services are available for orders S$120 and above.
Price
Deep Cleansing: S$80 to S$120 for A4 sized bags, S$120 onwards for larger bags
Colouring: S$400 to S$450 for A4 sized bags, S$500 onwards for larger bags
HP Coating: S$150 to S$180
Stitching/Mending: S$80 to S$120
Handle Replacement: S$250
Handle Waxing: S$75
Current Promotions:
Clean & Coat: S$199 (U.P. S$300)
Coating for 2 bags: S$259 (U.P. S$300)
Address
Find your closest outlet here
Contact
Contact your closest outlet here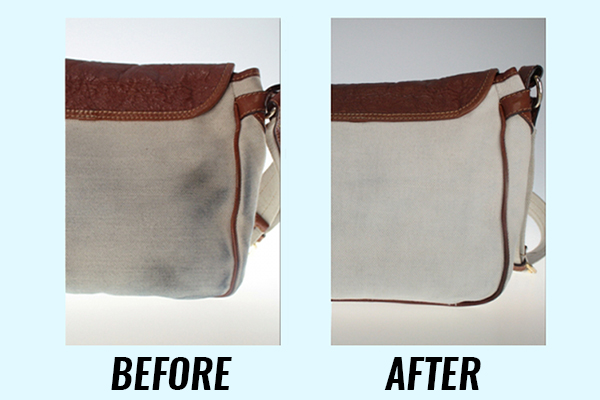 Jeeves provides complimentary pick-up and delivery services, as well as real-time updates on your bag through email. A combo of hand-cleaning and specialist equipment is used to bring your dull old bag back to life.
Price
Varies according to item, contact to enquire about prices
Address
Find your closest outlet here
Contact
Call 6264 5628 or contact here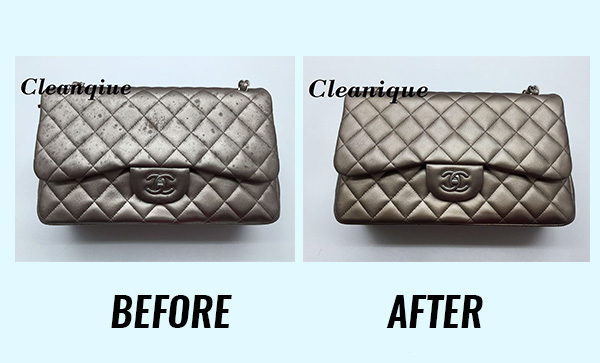 Cleanique's trusted service is favoured by many in Singapore, including designer boutiques such as Coach, Valentino, and Aigner.
Price
Cleaning: from S$60
Colouring: from S$180
Service charges vary subject to size, condition, and material of the bag
Address
304 Orchard Road, #02-08, S(238863)
Contact
Call 6887 3513 or email cleanbags@cleanique.com.sg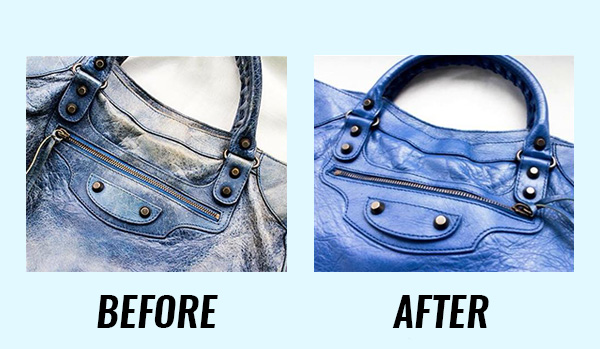 Trista offers free pick-up and delivery service. Prices are quoted after an inspection of your bag, which can be done through Facebook messenger. All you need is to send photos and measurements, and they'll suggest the best treatment combination and prices.
Price
Prices are quoted upon inspection of your bag
Office address
1 Rhu Cross, Tanjung Rhu, S(437431)
*Bag drop-offs at the office are not accepted
Contact
Call 6652 8018 or email tristagroup.singapore@gmail.com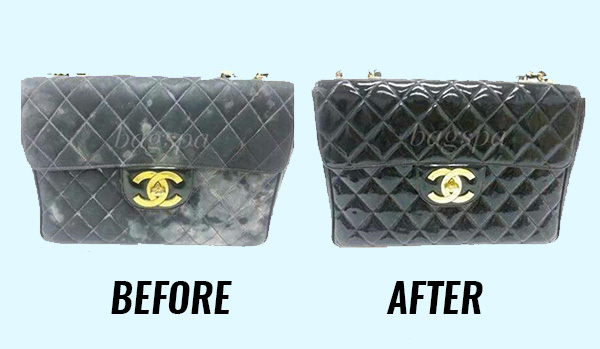 Bag Spa specialises in bio-cleaning, which removes not only dirt but hidden bacteria. You can also opt for their waterproofing, recolouring and repair services.
Price
Bio-clean & refurbish: from S$35
Colour restoration: from S$80
Contact to inquire about other services
Address
10 Anson Road, #02-39, International Plaza, S(079903)
Contact
Call 6222 9556 or email enquiry@bagspa.com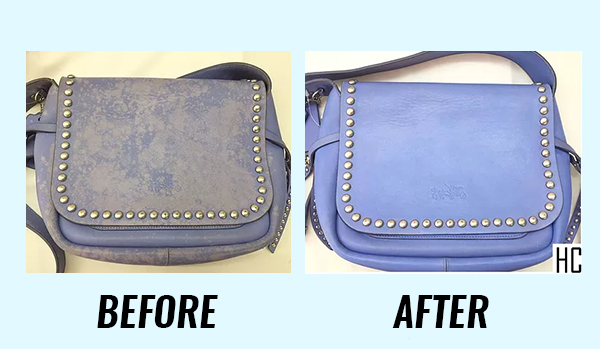 Enjoy free home pick-up and delivery if you have five or more items, or pay a flat fee of S$30 if it's less than five. To get a price quote, just drop a Whatsapp or email, or head to their physical outlet.
Price
Prices are quoted upon inspection of your bag
Address
Raffles City Shopping Centre, #02-08/08A, (S)179103
Contact
Call 9787 9271 or email hello@honestcrafters.com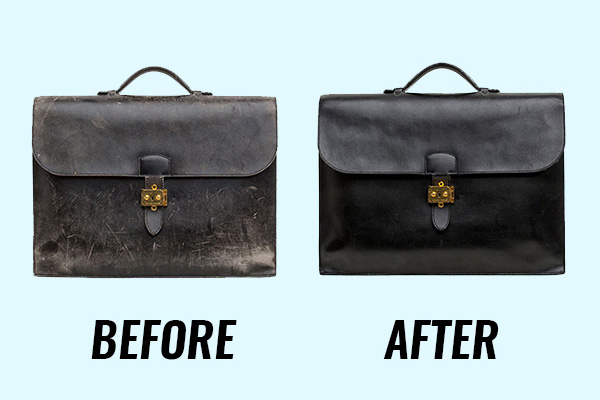 Colorwash is one of Singapore's most popular bag spas, best known for its high-quality recolouring and refurbishing services.
Price
Cleaning: S$75 for small, S$88 for medium, S$107 for large bags
Colouring: S$268 for small, S$428 for medium, S$535 for large bags
High-Density Transparent Coating: S$S$161
*Final pricing for services can only be confirmed upon inspection of your bag.
Current promotions
1-year Bag Cleaning: S$428 for up to six bags of any size
1-year High-Density Transparent Coating: S$214
Address
Find your closest outlet here
Contact
Call your closest outlet here or email admin@colorwash.com.sg
Bag Spas In Singapore
With this list, you'll never have to worry about your Balenciagas and Hermes going bad ever again.
Also read:
Cover image: Source