Returning to a foreign home
When the plane landed on the tarmac of Changi Airport in June 2014, I knew I was home—at least that's what my passport said. Still, it didn't feel like home to me.
Although I was born in Singapore, I spent 9 years growing up in Shanghai, China. I happily lived in an expat bubble I enveloped myself in until I was 16. If I had to designate the title of "home" to one place, Shanghai would be it. It was the only thing I knew.
Bouncing around different international schools in Shanghai, I became a true-blue third culture kid. A "Banana Singaporean" as you might call it; 'white' on the inside, 'yellow' on the outside.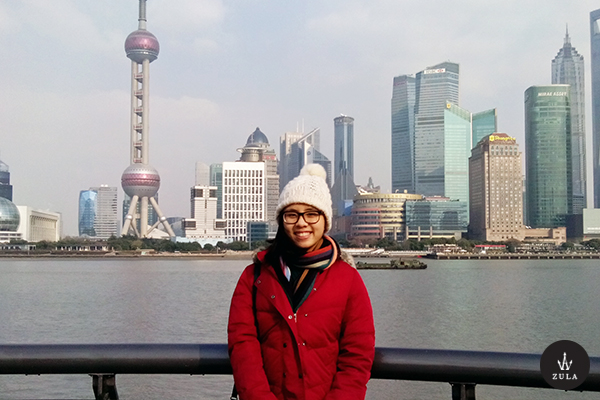 Although "TCK" is a term thrown around loosely nowadays, it's become the culture I identify with most. Nothing made me happier than celebrating a new cultural holiday—be it Santa Lucia, St. Patrick's Day, or even UN day.
Differing education systems/expectations
When I moved back here, my parents knew throwing me straight into JC would be like throwing me into a shark's tank. After four years in an American school, the Singaporean education system was completely foreign to me.
One of the first things I noticed was how much everyone seemed to know. I mean, my math entrance exam had a bewildering question with symbols I'd never seen in my life. It was only one and a half years later in class that I learned that what I'd seen was calculus—'integration' to be exact.
I walked out of that math test with my brain fried, and on my way out I overheard other prospective students talking about how easy it had been. Seized with momentary panic, I wondered if I'd even be able to survive in schools here.
Thankfully, I ended up at that local international school. It was familiar in some ways—I did the IB diploma program, which I would also have done if I'd remained in Shanghai. However, it was jarringly different in other ways.
A majority of the school's students are Singaporean locals, so it was inevitable that dredges of local school culture would seep in. While my friends would exchange stories of their halcyon Secondary school days and commiserate about the shared torture of O-levels, I was left feeling distinctly out of place.
Accents
Moving back to Singapore, I frequently encountered people refusing to believe I was Singaporean due to my accent. A normal encounter would go something like this:
X: "So, where are you from?"
Me: "I'm local!"
X: "But you don't sound it?"
Me: "Oh yeah, I grew up overseas."
X: "Oh, where?" **expecting me to say a Western country**
Me: "Shanghai, China."
X: "But.."
Me: "I attended international schools"
X: "Ahhhh." *awkward silence ensues*
Funnily enough, my school in Singapore had lots of British teachers so, after two years there, I developed an even more muddled accent than before. At times I sound distinctly British, sometimes Valleygirl extreme, and at other times even a little Singaporean.
Despite my accent being a dead giveaway of me not quite belonging here, I love it. It's a constant reminder of the experiences I've been blessed to receive, and the upbringing my parents so generously gave me.
Singaporean lingo
Trying to understand lingo was (and still is) a big challenge for me. Singaporeans are creative—they love incorporating words from different dialects and language into everyday conversations.
While words such as "bojio", "atas", and "kiasu" are now staples in my vocabulary, my sister and I had to spend a lot of time listening and fiddling around with the words. Sometimes I've to ask my local friends to explain what they were saying because I couldn't understand them.
Even if I'm in a group of completely local friends, chances are I'll still stumble across a piece of lingo I haven't heard before. Language is wild. It's also a reminder of how much I missed in the 9 years I was away.
School dances
Having attended an American international school, a lot of my preconceived notions of school traditions follow classic American coming-of-age movies. While it wasn't exactly the same—we don't have Homecoming, for example—one thing that was integral to my middle and high school experience was school dances.
Giggling while painting our eyelids and squeezing into sparkly dresses and painful heels, school dances were a rite of passage for every teenage girl. We'd also have a junior and senior prom, where it was a ritual for guys to plan the creative prom-posals for the girl of their choice.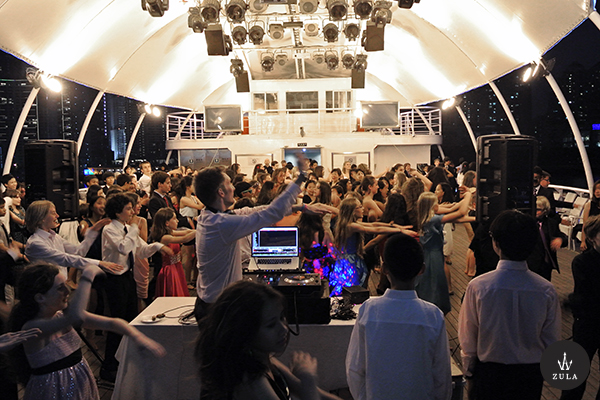 One of our middle school dances…on a boat!
Returning to Singapore, it became evident that the culture of school dances didn't exist here. With "prom" here being more of a Secondary school/JC graduation celebration, I was confused by my friends' descriptions of the proms they had attended. Weren't those just…fancy dinners? Our proms were about prom-posals and actual dancing, while prom here seemed like a watered down version of a wedding ceremony.
I didn't end up attending prom at all—I moved back before prom in Shanghai. And slightly discomfited by my one and only prom here, I decided not to attend. While it sucks to have missed out on the experience, I've had my fair share of dances and I don't regret sitting that one out.
Social life
With Shanghai's laws being a little more lenient, we began going out at an earlier age. Let's put it this way—by the age of 16, I'd already gone clubbing and found myself comfortable in bars although I didn't drink. While it wasn't something everyone did, it became a common occurrence and regular weekend activity for some.
In Singapore, underage drinking and clubbing are not as widespread as in Shanghai. A point of comparison to scale the "rabak"-ness of both places—in my school in Singapore, two people made out at a party and that was talked about for two years. In Shanghai, that same situation would be the talk of perhaps one weekend—after all, there were people hooking up left, right and center. 'Nuff said.
Life after university: leaving the nest
Due to my Westernised upbringing, I'd always believed that university was the beginning of the end—when you fully became an adult and moved out from home.
Being in international schools, it's an implicit understanding that nothing is permanent. With most of us having moved countries at least once in our lives, we're used to uprooting ourselves and being adaptable. This includes post-high school plans.
It's customary for all high school graduates to leave and attend university overseas. As I was at an American school, some of my classmates went on to amazing US universities. Some chose to return to their home countries, while others headed to Canada, Europe, and even Australia.
Usually, no one entertains the thought of remaining in Shanghai. It's natural to leave the nest after university. Then-me wouldn't have been able to fathom the idea of remaining in Shanghai with my parents for my university education.
It's such a stark contrast with Singaporeans I know—while some have dared to venture beyond our little red dot, others chose to remain and study locally. I can't seem to put my finger on why—it could be financial reasons, being unwilling to leave one's comfort zone and a whole bunch of other reasons. But still, the fact remains. People usually stay.
In Singapore, it's almost impossible to leave home unless you're in that situation—or if you're really rich. Many people also choose to stay with their parents for convenience and/or filial piety's sake. Free babysitters, amirite? Not to mention, rent prices are also exorbitant.
On the other hand, I doubt any of my friends or classmates from Shanghai will be returning home after university. Some call it independence, others perhaps selfishness, but we call it life. Returning is akin to turning back when all of us just want to move onwards.
Is this home?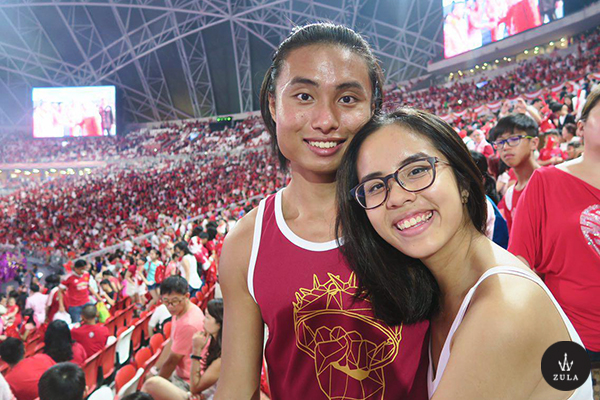 I'll be honest, coming back was not easy. While the scorching heat was one thing I did expect, the culture shock was relatively unexpected. It was difficult having to manoeuvre through a physical and social landscape that seemed familiar, yet foreign to me.
But three years on, I can confidently say I am now (more or less) a local Singaporean. With family, friends, and my boyfriend here, I've found people that make me feel like I belong. Everything's more familiar now, and the sight of the Singapore skyline causes my heart to swell with pride.
Shanghai may not be home anymore, but it's still a home in my memories. I may not be a complete born and bred Singaporean, but if a home is where the heart is, then my home is here.