Beauty Launches in March 2019
This March, brands are cutting out the glitter in their beauty launches to focus on healthy, glowing skin and neutral-toned makeup. Brightening skincare products are in the spotlight—these fresh formulas yield smoother skin as they lighten dark spots to even out your skin tone.
Urban Decay's new eyeshadow palette and Kiehl's lip glosses are also in the mix to perfectly complement a radiant complexion for an effortless everyday look.
To help you navigate the land of new beauty buys, here's a look at some of the products I tried and tested for the month ahead.
What is it: A DIY formula that lets you create a warming mask with a cushioned, mochi-like texture.
Why I like it: I was afraid it would fall off my face the moment I placed it on, but it adhered really well. Coupled with the warmth of the mask, the bouncy texture felt comforting on my face and I noticed smoother skin after peeling it off. Overall, it's a fun product to try, even if you're not into skincare.
What I don't like about it: I'm not sure if I'll repurchase it since $15 is a little steep for a single-use mask. Fragrance sits in the middle of the ingredient list too, so do take note if you have sensitive skin.
Rating: 3/5
What is it: A serum that delivers stabilised retinoid blends and botanical retinol-alternative extracts to the skin. It combats signs of ageing and heals UV-damaged skin for an even-toned complexion.
Why I like it: For a product that contains retinol, it was incredibly hydrating and gentle on my sensitive skin. I used it 3 times a week for 2 weeks and noticed a brighter, more even complexion despite daily sun exposure. My acne scars lightened a little too.
What I don't like about it: I started getting tiny whiteheads at random areas of my face, which were probably caused by the shea butter in the formula. The serum has a strange rancid smell as well.
Rating: 3.5/5
What is it: A reinvention of Urban Decay's original Naked palette, the Naked Reloaded palette features 11 new eyeshadow shades and the return of one cult favourite, Burn.
Why I like it: Just like the original Naked palette, the eyeshadows are rich, pigmented and glide easily onto the lids. Bribe, Barely Baked, Boundaries and Blur are essential transition and highlight hues, so I'm glad their pans are larger than the rest.
What I don't like about it: The palette doesn't come with an eyeshadow brush, which is disappointing considering all the other Naked palettes do.
Rating: 4.5/5
Also read:
9 Best Setting Powders, Blushers & Highlighters For A Healthy Radiance – Zula Beauty Awards 2019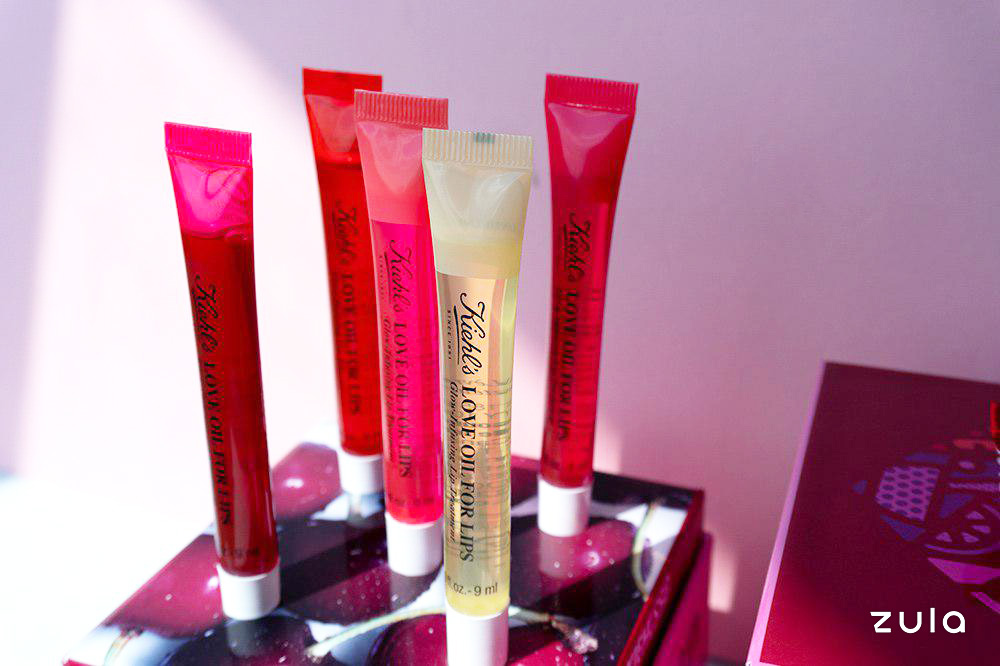 What is it: A lip oil that comes in 5 shades, Kiehl's formula contains coconut oil and acerola cherry to moisturise and nourish dry lips.
Why I like it: The light texture felt comfortable on my lips and it wasn't tacky like most lip glosses are. Its shiny finish made my lips look instantly fuller and hydrated. Since the colours are very sheer, I often reach for the darkest shade, Midnight Orchid.
What I don't like about it: The sheer colours look very similar on my lips, which is why I wish the tinted lip oils were more pigmented. There's a slight soapy aftertaste too.
Rating: 2.5/5
Dr. Jart+ V7 Pink Toning ($77, available at Sephora from 14 March)
What is it: This pink-tinged cream contains 7 vitamins and the brand's patented Rosy Light™ complex to brighten and moisturise dull skin.
Why I like it: I'm not sure if it's the subtle pink tint in the cream that helped counteract the sallow undertones of my skin, but I did notice a healthier appearance after slathering this product on my face. It doesn't contain any artificial fragrances, yet it smells fresh and citrusy.
What I don't like about it: There's a fair amount of dimethicone in the formula, which could clog pores and cause acne-prone skin to break out with continued use.
Rating: 4/5
Indie Lee I-Waken Eye Serum ($71, available at Sephora from 7 March)
What is it: Indie Lee's hydrating daily eye serum contains horse chestnut, witch hazel, chamomile, arnica and cornflower to address dark circles, puffiness and fine lines.
Why I like it: Unlike heavy eye creams, this eye serum is incredibly lightweight and sinked into my skin quickly. Witch hazel is an astringent that shrinks pores, so it did tighten the skin around my eye area after application. I used the eye serum under my concealer and it didn't cause any product pilling.
What I don't like about it: While it did help a little with puffiness, I didn't notice any visible difference to my dark under-eye circles.
Rating: 3.5/5
Payday Pick March 2019: Urban Decay Naked Reloaded Palette
For many loyal Urban Decay fans, Naked Reloaded will never live up to the OG Naked palette. However, these new neutrals are a better match for my skin tone.
When it comes to eyeshadows, coral hues and copper tones are a staple for me, which is why I'm a sucker for Retro, a striking matte peach, Reputation, a shimmery rose gold and Burn, a warm metallic mocha.
For a glam, sultry eye look, I blended Dreamweaver, a gorgeous glittery grey, all over my lids. With this particular shade, I placed a piece of tissue under my eye to prevent any fallout from the chunkier glitter pigment.
Naked Reloaded has been a go-to eyeshadow palette since it landed on my desk and I can tell it's going to be a part of my makeup rotation for a long while.
Also read:
12 Beauty Launches In February 2019: Tested, Reviewed & Rated