New Makeup & Skincare Launches (ZULA Payday Picks)
September is prime time for a seasonal refresh within the beauty industry. This month, we saw many skincare launches as brands tailored their formulas to be more hydrating for the cooler autumn temperatures, marking an ideal time to pamper our skin with the nourishing ingredients.
The copper tones of summer have also shifted to bold pops of colour by way of an anticipated eyeshadow palette, along with a few long-lasting liquid lipsticks for fall.
So to help you keep up to date with the latest beauty launches and to know which ones are worth splashing your paycheck on, I tried and reviewed these newly released products.
1. Huda Beauty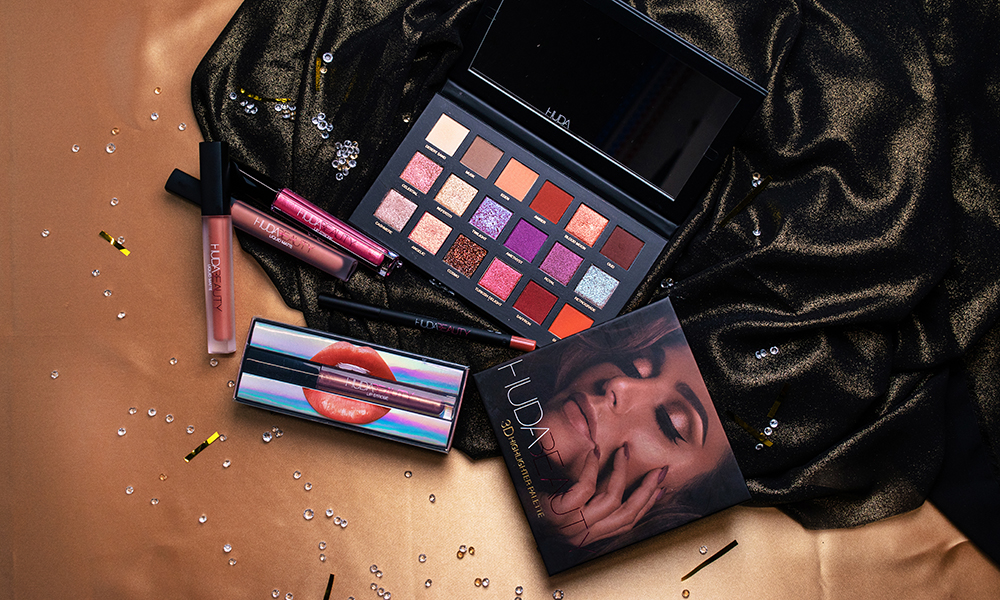 Price: Huda Beauty Desert Dusk Eyeshadow Palette (S$100), Huda Beauty Liquid Matte (S$40)
Where To Buy: Sephora
I had high expectations for Huda Beauty because of its stellar report card—they're the most-followed beauty Instagram account and have had multiple record-breaking launches globally. But after trying a couple of products, I wouldn't give their products straight As.
The Desert Dusk Eyeshadow Palette comes out top because I love the wide selection of pigmented shades in varying finishes. I liked how their Liquid Matte lipsticks were lightweight and transfer-proof, but I wasn't impressed by the staying power or cloyingly sweet scent of vanilla.
Most liquid lipsticks oxidise and darken, but the matte lippie's watery formula took a long time to set and dried duller than I expected.
2. Shu Uemura Anti/Oxi+ Clarifying Gentle Cleansing Oil in Water
Price: S$70
Where To Buy: Shu Uemura counters
The new Anti/Oxi+ Cleansing Oil in Water is a novel formulation for Shu Uemura, targeted at city dwellers concerned with how air pollutants can cause skin dullness.
A mixture of papaya, moringa, green tea extract, and a blend of four botanical origin oils, the cleanser left my skin feeling fresh and soft sans a greasy residue. More importantly, it did a great job at removing my waterproof makeup.
3. Beautyblender Sapphire, Blender Defender, Power Pocket Puff, and Instaclean
Price: S$32 for Beautyblender Sapphire, S$26 for Instaclean, S$20 for Blender Defender, S24 for Power Pocket Puff
Where To Buy: Sephora
The iconic Beautyblender now comes in a stunning sapphire shade, along with a new case, spray cleanser for the sponge, and powder puff.
The Instaclean Waterless Cleansing Spray intrigued me most. Touted as the Beautyblender's version of dry shampoo for sponges, it works like a spot cleaner. The spray does the job, but it's pretty oily and has a strong lavender scent. However, before you wash your sponge and brushes with it, test the product on a small area of skin first. The lavender oil could potentially trigger sensitive skin.
4. Supergoop Smooth + Poreless 100% Mineral Matte Screen Broad Spectrum Sunscreen
Price: S$56
Where To Buy: Sephora
Supergoop's newest addition is a cross between a tinted sunscreen and a primer. On the tube, it claims to have a matte finish, but this has more of a satin finish.
I was initially disappointed by the formula because I could barely see it on application. But upon closer examination in the mirror, I realised the subtle tint gave my skin a healthy colour, and a smooth, near poreless finish.
5. Boscia Matcha Magic Super Antioxidant Mask
Price: S$38
Where To Buy: Sephora
I've got no complains about this superfood making it to our skincare in the form of this yummy face mask. Matcha is an antioxidant powerhouse which reduces free radical damage caused by environmental aggressors.
After leaving it on for about 15 minutes, the mask did a fantastic job at smoothening, brightening, and reducing any redness on my skin. It's especially useful at calming inflamed zits.
6. First Aid Beauty Hello FAB Micellar Makeup Melter
Price: S$40 for 160ml
Where To Buy: Sephora
Most First Aid Beauty products I've tried work amazing for me, but this one fell short. It didn't do a good job at 'melting' my makeup; removing my waterproof mascara was a frustrating process.
But it does have an incredibly gentle formula, so I'd recommend this to those who wear light makeup.
7. Herbivore Jasmine Green Tea Balancing Toner
Price: S$59
Where to buy: Sephora
If you're looking for a natural product that fights acne, this toner checks all the boxes. Green tea helps to balance sebum production, so it's best suited for those with combination to oily skin.
It comes in a convenient spray bottle, so I can mist my face midday to keep my makeup fresh and give my combination skin the hydration it needs. The product doesn't smell bad, but it has a strong botanical scent which some may not like.
Payday Pick September 2018: Supergoop Smooth + Poreless 100% Mineral Matte Screen Broad Spectrum Sunscreen If it wasn't obvious before, let me proclaim that I'm in love with this sunscreen. As someone who doesn't like heavy foundations and prefers the natural 'no makeup' makeup look, this sunscreen's sheer formula works for me.
Though I adore my usual cushion foundations, the Supergoop sunscreen has become my daily go-to base as it makes my bare face glow. All I need to achieve flawless skin is some spot concealing.
Also, it's broad spectrum which means it targets both UVA and UVB rays and protects my skin from the blue light emitted by our phones. And a big plus point is it doesn't leave a white cast, unlike most sunscreens, so I can take flash pictures without worrying my face will look a shade lighter than the rest of my body.
With that, these are my thoughts on this month's launches. Now it's your turn to take your pick!
Also read: