Becca Luminous Blush
Everyone in the strobing game will know that Becca's one of the top players in the realm of makeup with their famed Shimmering Skin Perfector highlighters. The glow on your face will blind every hater from a mile away. Hollywood makeup artists use it, Youtube gurus use it, and your Insta-famous friends have probably used it too. But their blushers also exude the signature Becca radiance that's worth talking about.
Even before I got the chance to try this Luminous Blusher, I already had my own personal collection of Becca cheek tints. Because one thing's certain—the pigmentation in their products are impressive.
Long-lasting despite Singapore's HEAT
Becca once again slays with their blush range. The colour comes on strong, so with these blushers, a little goes a long way. And with its intense pigmentation, it lasts virtually all day. I'm not exaggerating when I say that all of my makeup can fade off after a long day at work, except the blush.
And don't worry about the seemingly high amount of glitter in the product either, it blends out into a gorgeous sheen without overwhelming your face like Edward Cullen's sparkle.
Strong pigmentation
I tried the shade 'Blushed Copper'. It may be a little intimidating at first glance, looking like a deep orange-toned rust colour that can be easily mistaken for a bronzer than a blush it claims to be.
But once applied with a brush, this shade gives a warm golden glow that complements Asian skin tones. The colour falls on the rosy side of the colour spectrum, with orange undertones.
TIP: Becca's pigments are SO easily picked up with a brush, you'll have to be extremely gentle when dabbing the colour on. Don't forget to tap off the excess powder.
Because it's a neutral brown rose-tone, it's also very versatile. You could still afford to wear brighter lip colours and eyeshadows since it won't clash with the natural blush shade. It's the perfect go-to shade to sweep across your face when you don't feeling like donning traditional pink blush.
It can also be worn for casual makeup looks and built up to a deeper rouge colour for more intensity. The velvety formula can also double up as a flattering copper eyeshadow.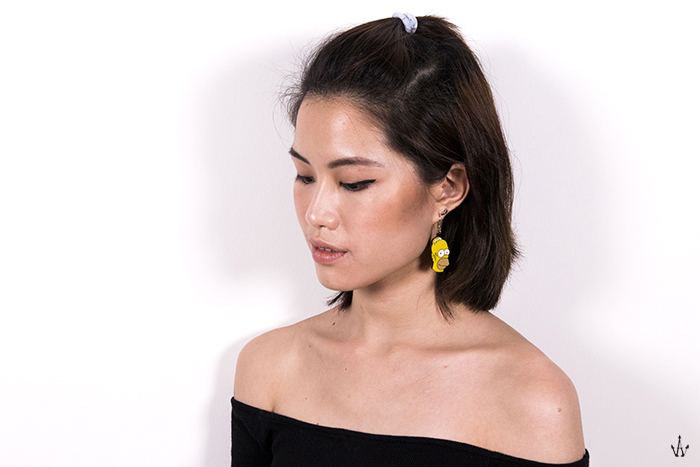 High Power Pigments
I would definitely recommend investing in this blush for its lasting quality and power. While I've tried other shades in the Becca blush range, I've always wanted a rosy bronze cheek pigment with a 2-in-1 function. And Becca nailed it with this aptly named Blushed Copper shade.
Becca Cosmetics is available at Sephora Singapore's flagship stores, ION and Ngee Ann City.