Travelling To European Cities
In 2016, I hit the road and backpacked in European cities for 3 months straight. I decided which cities to visit in the most haphazard way—by looking for the cheapest airfares from the airport I was closest to. Once, I even took a 12-hour coach ride between cities because #yolo.
While this method made for an epic adventure, it made me realise female travellers from Singapore face a specific set of challenges that calls for more thorough planning. Apart from being concerned about safety, many of us are sheltered and directionally challenged as it is hard to get lost in Singapore.
Whether you're planning a solo 'Eat Pray Love" trip or a European getaway with the girls, it's important to pick locations that you'll feel confident travelling in.
This list is a curation of my top picks for female travellers, based on safety, ease of navigation and affordability.
1. Edinburgh, United Kingdom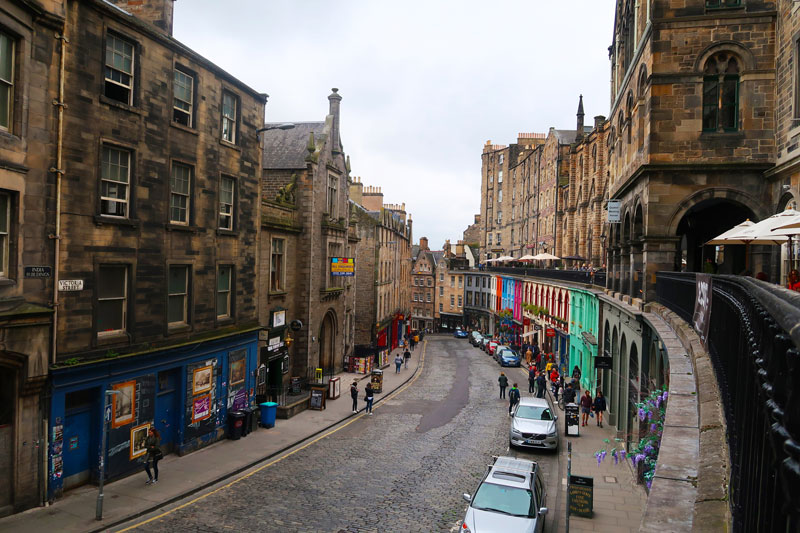 Edinburgh was where I went on my first-ever solo trip, so it has a special place in my heart. This hilly city is the capital of Scotland and features spectacular medieval landmarks you'll appreciate even if you're not a history buff. If you're like me and you want to enjoy nature without having to work for it, the famous Arthur's Seat is a manageable peak that offers panoramic views of the city.
The view from Arthur's Peak
Safety: 5/5
Edinburgh's secret tunnels are rumoured to be haunted, but you won't be harassed by the city's living residents.
Ease of navigation: 3.5/5
Edinburgh is a well-connected city. However, its hilly terrain can be challenging to walk through, especially with a heavy backpack. Because the old roads are connected by bridges and obscure stairs, it's easy to get lost even with Google Maps. If that happens, just ask the locals for help.
Affordability: 2.5/5 
If Singapore's a 3 out of 5 for affordability, Edinburgh would be a 2.5. Because of the exchange rates, you'll find that food and leisure activities are more expensive here than at home.
2.  Amsterdam, the Netherlands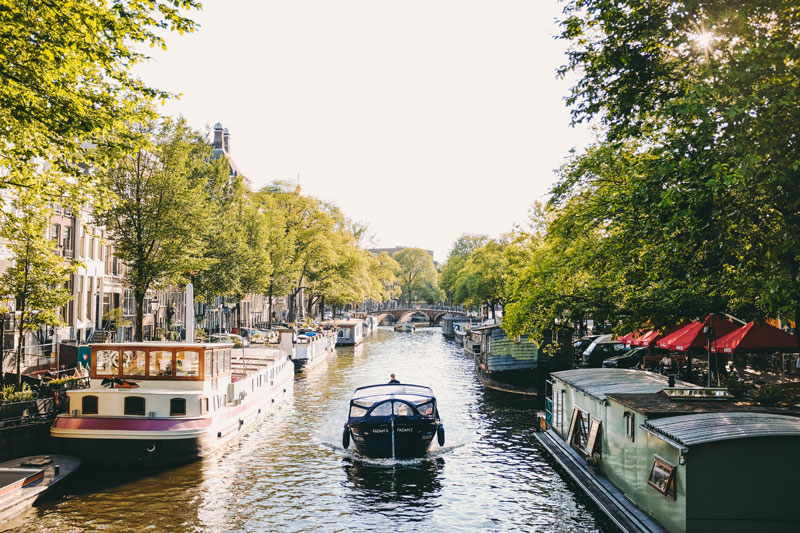 Best known for its picturesque canals, Amsterdam is also beloved by millennials because weed is legal here. But apart from drugs and the red light district, the city has tons more to offer, such as world-class museums and delicious pancakes.
The most aesthetic pancake house I've ever been in
Safety: 4/5
My mother joined me for the Amsterdam leg of my travels and we never once felt uncomfortable here. However, one of my male friends got ambushed and robbed in a back alley while he was, er, not sober. If you don't behave stupidly, Amsterdam is actually one of the safest cities to be in.
Ease of navigation: 5/5
Fear not if you don't speak Dutch, Amsterdam is a bilingual city and the locals speak native-level English. This makes it incredibly easy to get around, especially with the city's excellent transport system.
Since the city is so popular with student travellers, there are also plenty of centrally-located hostels to choose from, making sightseeing a breeze.
Affordability: 2.5/5  
As far as European cities go, Amsterdam is neither the cheapest nor the most expensive. Prices here are on par with other major cities in Western Europe, like London and Paris.
Also Read:
7 Multipurpose Travel Beauty Products To Lighten Your Baggage And Make Packing Easier
3. Copenhagen, Denmark
Clean, modern and bicycle-friendly, it's no wonder Europeans frequently vote Copenhagen as one of the most liveable cities in Europe. Many aspects of this city will appeal to Singaporeans, like the abundance of hipster eateries and a super efficient transport system.
Ice cream by the harbour
Safety: 5/5
I spent nearly a week here with a girlfriend and we faced no problems, even when walking home at night. However, be extra careful when crossing roads. The bicycles go fast here so you can't afford to be blur.
Ease of navigation: 5/5
Bus, bike, metro or train—take your pick. Because I was a broke ass student, I walked everywhere. Still, the wide and straight roads were pedestrian-friendly and easy to navigate.
Affordability: 2/5
There are definitely value-for-money eateries in Copenhagen, but eating every meal out can still be quite costly. Instead, my travel buddy and I bought groceries and cooked in our Airbnb every day.
4. Budapest, Hungary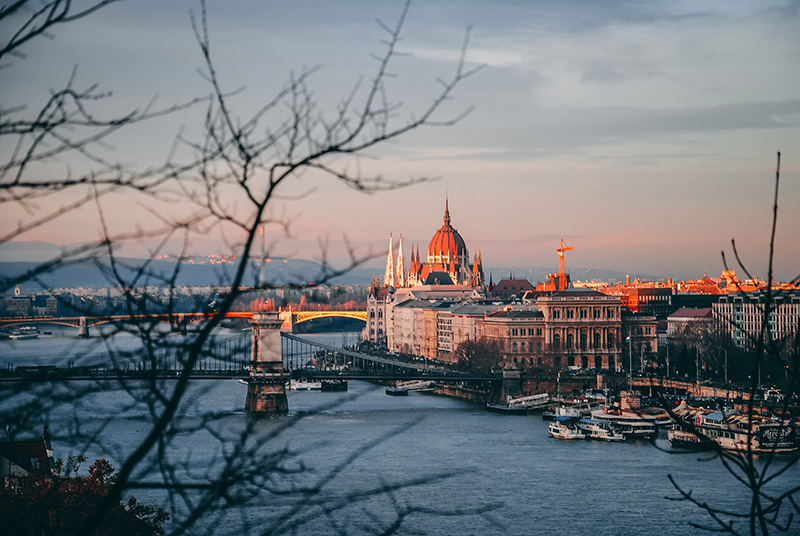 Whether you're a culture vulture or party animal, you're bound to find something to do in Budapest. From a relaxing soak in the Széchenyi Spa Baths to amazing night views from the Fisherman's Bastion, every day in the city is a treat for the senses. In fact, I liked it so much I visited the city twice, once with my friends and again with my partner.
The Széchenyi Spa Baths are open all year round
Safety: 4/5
Budapest looks a little grungy because many of its walls are covered in graffiti. However, the city is much less intimidating than it looks. As one friend living in Budapest put it: "Budapest looks shady but it's actually really safe." That night, he left me to walk back to my Airbnb alone at 3am.
Ease of navigation: 4/5
Budapest has a straightforward metro system that goes to all its famous landmarks. Otherwise, you can take the trams, which operate even late into the night.
Affordability: 5/5
The cost of living in Budapest is lower than in Singapore, which means you can get a fancy 3-course meal at less than S$20. Transport fares are just as affordable.
5. Krakow, Poland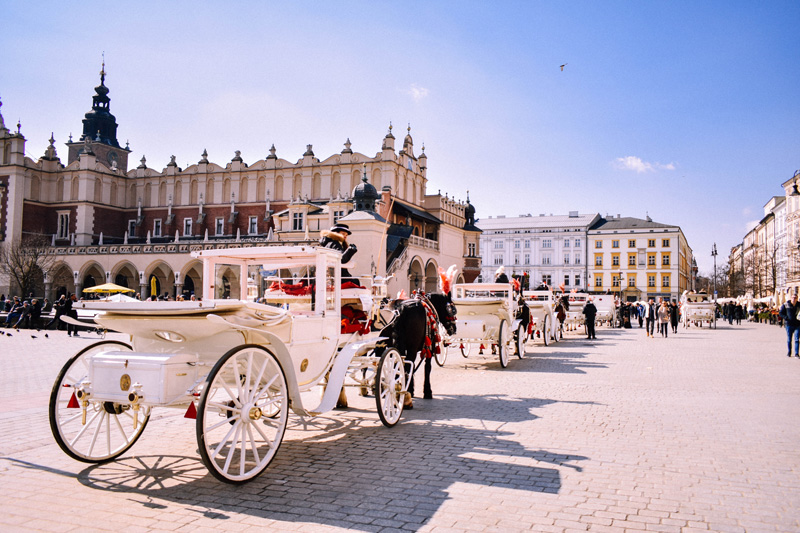 People consider Auschwitz as one of Poland's main draws, and that's well and fair. However, cities like Krakow are also home to lovely gothic architecture, as well as beautiful town squares and cathedrals. More importantly, alcohol here is disgustingly affordable.
Architecture in Krakow
Safety: 4/5
The streets of Krakow are generally safe for female travellers. Just beware of gypsies who try to scam you into buying knick-knacks you never asked for.
Ease of Navigation: 4/5
Like most of the cities on this list, it's easy to get around Krakow on foot or by tram. But it's also important to note that not all of Krakow's road signs and notices are in English. If you ever need directions, locals are more than welcome to help.
Affordability: 5/5
S$1 beers, need I say more?
Best European Cities For Female Travellers
Even though these cities are relatively safe, never be as complacent as you would in Singapore. Petty crimes are common all over the world, so take care of your belongings and don't tempt fate.
Travelling as a woman will always be a little more challenging, but with sufficient preparation, nothing can come between you and your adventures!
Also read:
Why Singaporean Millennials Value Travelling Over Buying Things