My Best Friend Died Unexpectedly 
I don't have many girlfriends. Growing up as a child of mixed heritage, my family oscillated between the UK and Malaysia, which meant I didn't have the chance to develop many long-standing friendships. Luckily, I have my sisters who are my best friends. I also made 2 wonderful girlfriends—one of them was Kelsey. She was kind, generous, so full of life, and she made me feel like I had another sister.
Meeting Kelsey in New Zealand
I met Kelsey at a mutual friend's wedding in New Zealand. We were both fed up with our feet hurting, so we kicked our heels off and decided to take lots of pictures in the toilet instead! Kelsey owned a dance school that had 160 students. She was extremely talented and so happy to share all her knowledge about running a business with me. I was just setting up my own business and needed all the guidance and support I could get.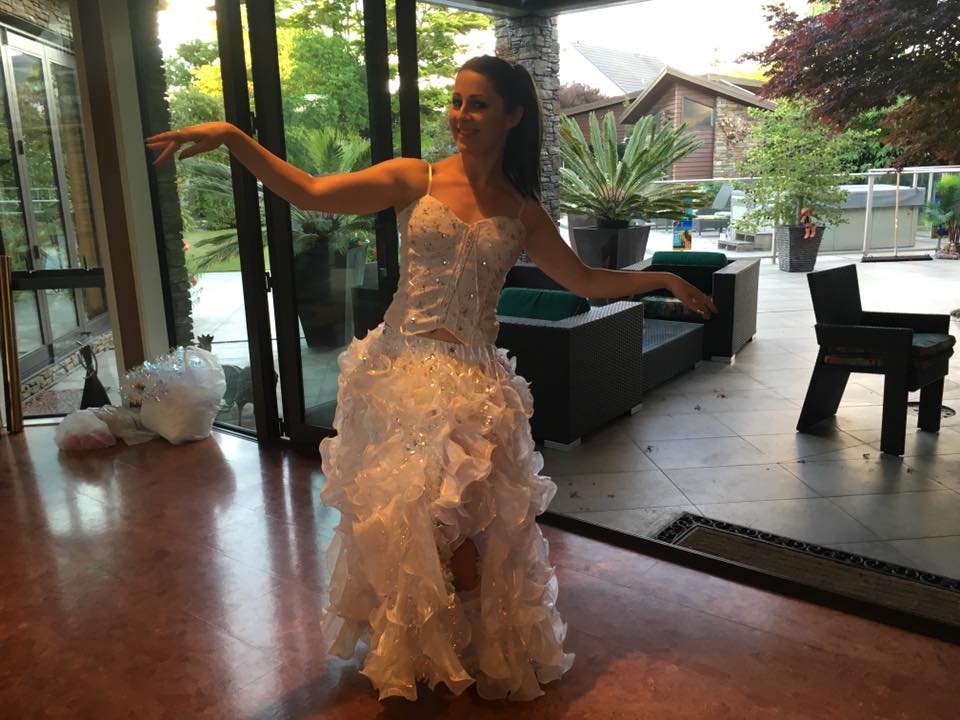 Kelsey shared my passion for the outdoors and she taught me how to ski. We often went skiing and hiking together. She had this magnetic energy that drew men and women alike. It was like hanging out with a celebrity! My fondest memories are of us driving to the ski fields, singing along to The Lion King soundtrack.
Also read:
I Fell In Love With My Best Friend Of 9 Years And Here's Why I Hope Nice Guys Finish 'Last'
The day my best friend died
I left in New Zealand in 2018 to move to Ireland, and then to Spain. But my plan was always to move back to New Zealand and settle there. Kelsey was a huge part of that plan. She made me feel alive and that I could achieve anything I wanted.
In 2019, I was asked to speak at a conference and I included her in my slides as one of my biggest inspirations. I remember her telling me to use different pictures, ones that made her look slimmer!
After my conference, I tried to call Kelsey but she didn't pick up. I assumed she was busy. The next morning, I received a flood of messages asking me if I was okay and to confirm if it was true that Kelsey had died. Confident it was a scam, I messaged Kelsey saying, "Someone hacked your FB account claiming you are dead. I'll text your mum so she won't get alarmed." I messaged her mum and received a call that would change my whole life. 
Her mum calmly told me that Kelsey had woken up with a sore throat, and started feeling feverish. She deteriorated over the next few hours and was admitted to the hospital. The doctors discovered she had contracted a bacterial infection, a seemingly unknown but deadly disease called "meningococcal". The bacteria spread rapidly and Kelsey was gone within 12 hours of waking up with a sore throat.
I sat on the stairs in shock. This had to be some kind of sick joke. I was waiting for someone to call me and say I'd been pranked. I messaged Kelsey again and again, hoping she would reply. The hardest part was not being able to reach out to her. A once living, breathing person full of life was now replaced by a gaping silent hole in my heart.
Meningococcal meningitis
Meningococcal meningitis is a serious but rare bacterial infection that causes the membranes that cover the spinal and brain cords to become inflamed. The bacteria can also lead to blood poisoning. This vicious disease snatches lives with a ferocious rapidness that doesn't even leave you time to say goodbye. 
Some are lucky enough to survive the disease but are left with permanent damage such as amputations, lung and kidney damage, and loss of sight. There is a vaccination for this disease which, in some countries, can be expensive.  
I have felt a series of emotions since my best friend died. Pure grief and sadness, but also anger. Anger that there wasn't more awareness of this deadly disease. I wanted others to know more about it, so Kelsey's death would not be in vain. 
Running a marathon in Kelsey's honour
I decided to run a half marathon and raise funds in Kelsey's honor. The money was allocated to the Meningitis Research Foundation. It paid for vaccines and promoted the prevention, control, and awareness of meningitis. I ran the half marathon and dedicated it to Kelsey and her vibrant, loving memory. I raised 530 Euros, 30 Euros over my initial target. 
Running the half-marathon was tough. I didn't have much training but in the last few kilometres, I imagined Kelsey cheering me on. She was always my biggest cheerleader. In the end, I cried with relief that it was over, but it was also some form of closure. I allowed myself to cry and grieve in the lead up to the race but I told myself once it was over that I would try and live in the present and appreciate every single day that I was still living on this earth. 
My Best Friend Died But Not In Vain
Every day I wake up and get the chance to breathe and see the clouds and sky, which is another day Kelsey would give so much to have. I am lucky, we are all lucky. Sometimes we get caught up in feeling angry and upset about little things but we forget that, if we go, all those things are so trivial. 
Kelsey's death also made me ask myself one thing I would do if I knew I would die in the next 12 months. My dream has always been to set up a personal finance blog and make it into a full-time job. A few weeks after her death, I made it happen. My dream is coming true. 
If you are reading this, I want you to check if you have been vaccinated and ask yourself, if you had 12 months left, what is the one thing you want to achieve, and go make it happen. Kelsey and I are cheering you on. 
Also read: