Bigger Eyes Makeup Tutorial
False lashes are a problematic fave of ours. We turn to a pair for their glamorous, eye-enlarging effect, but honestly, those heavy curls look artificial sitting atop our eyelashes. However, we've got a few tricks up our sleeves for bigger eyes so you can skip the falsies altogether.
The quickest, most natural way to create the illusion of bigger peepers is to use makeup with a sleight of hand. Trust us, a tweak in eyeshadow application and a tactful placement of highlighter can make all the difference. You'll have to see it to believe it. Here's a step-by-step bigger eyes makeup tutorial that even beginners can easily follow.
Step 1: Start with a neutral eyeshadow shade

Product used:
Urban Decay Naked Reloaded Eyeshadow Palette ($71)
With an eyeshadow brush, apply Bucked, a soft brown, all over the lid to deepen your eye socket.
Step 2: Create a crease
Then use a concealer brush to apply Bribe, a warm ivory shade, on your inner eyelid to create a half-crease. This contours and lends depth to smaller eyes, perfect for that "no-makeup" makeup look.
Step 3: Wing out your eyeliner
Product used:
Heroine Make Kiss Me Smooth Liquid Eyeliner ($15.90)
With a liquid eyeliner, draw a thin line along the upper lash line and wing it out at the outer corners of your eyes. A subtle feline flick will lift and shape your eyes.
Also read:
8 Lash Extension Services Under S$70 For Singaporean Girls To Skip Mascara
Step 4: Use a beige eyeliner on your waterline
Product used:
Benefit Cosmetics Roller Eye Bright Pencil ($35)
Some like the look of a white pencil liner for dramatic effect, but here, we're using a beige eyeliner on the lower waterline for a natural look. This waterproof cream formula glides on easily to cancel out any redness, so it's an effective way to hide a hangover or sleepless night.
Step 5: Add highlighter to the inner corner of your eyes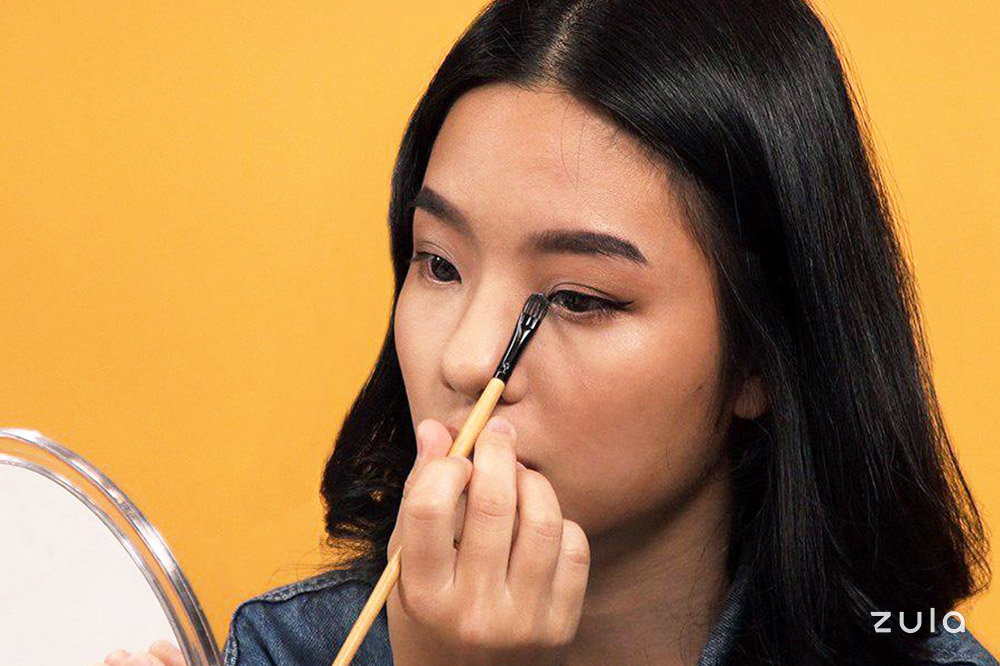 Product used:
ColourPop Super Shock Highlighter in Lunch Money (~S$11)
Using a concealer brush, add a touch of highlighter to the inner corners of your eyes. The area near your tear ducts may be tiny, but placing an iridescent eyeshadow or highlighter there (eye-lighting, as we like to call it) will make them appear wider and brighter.
Step 6: Apply mascara
Product used:
Hourglass Caution Extreme Lash Mascara ($49)
After you've curled your lashes, coat them in mascara and add a second layer to the lashes in the centre of your eyes. Don't forget your bottom lashes too. Doing this lengthens the lashes and opens the eyes, which makes a massive difference.
Bigger Eyes Makeup For Everyone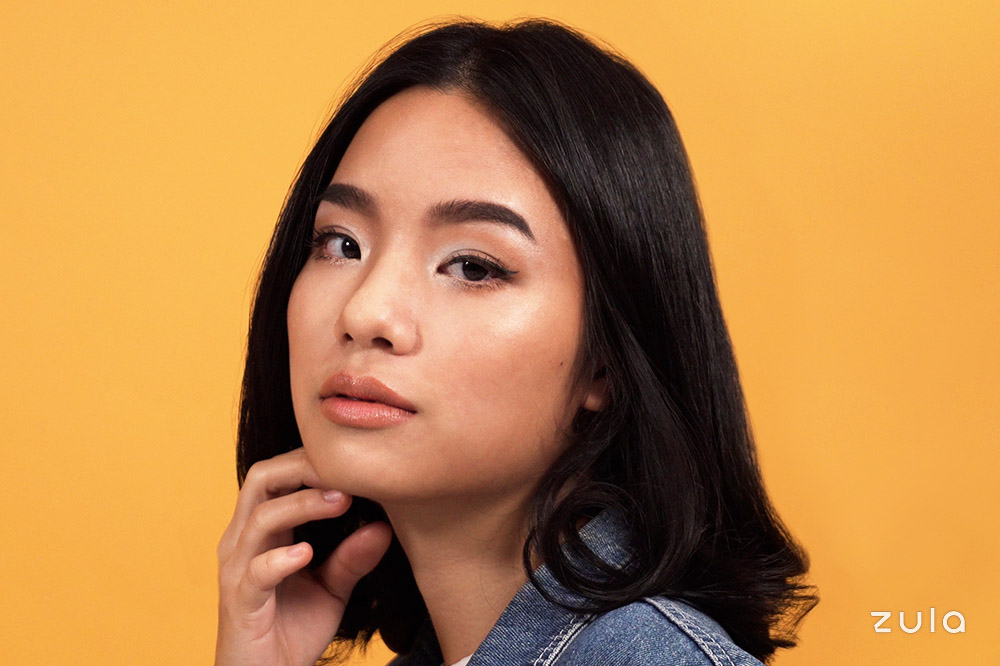 False lashes are an easy go-to for those with smaller eyes. But if you've ever struggled with a set of falsies, be it application or how heavy they feel, these quick tricks should help you achieve bigger, brighter eyes and replace your false lashes forever. We hope our 6-step guide has been helpful!
Also read:
3 Easy Monolid Eye Makeup Looks To Define Your Peepers Without Eyelid Tape