Bubble Tea Nails Available At Far East Plaza
You might have wanted to pay tribute to a cup of refreshing Tiger Sugar by getting some bubble tea nails. Now you can, without heading all the way to Malaysia.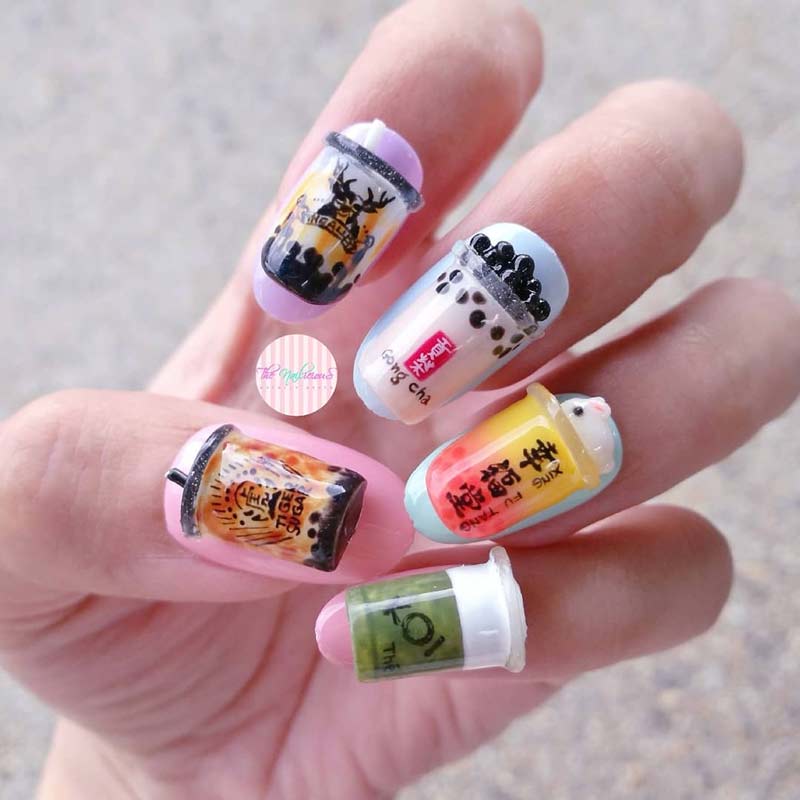 Source
The Nailicious, a nail art salon at Far East Plaza, has added a series of hand-made and painted bubble tea art ($22 to $25 each) to its growing range of nail gel art.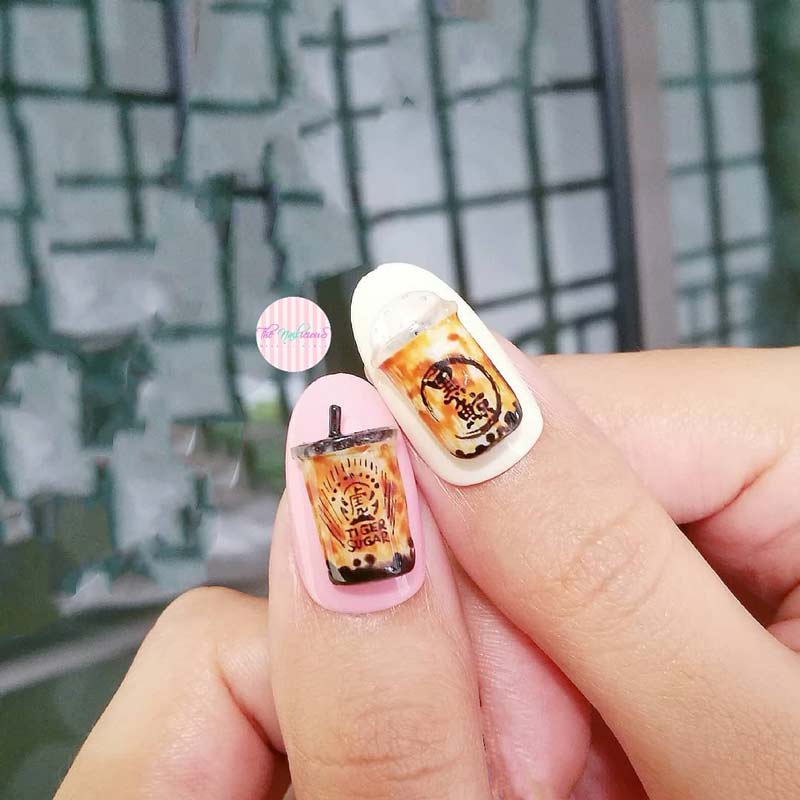 Source
Featuring different brands of bubble tea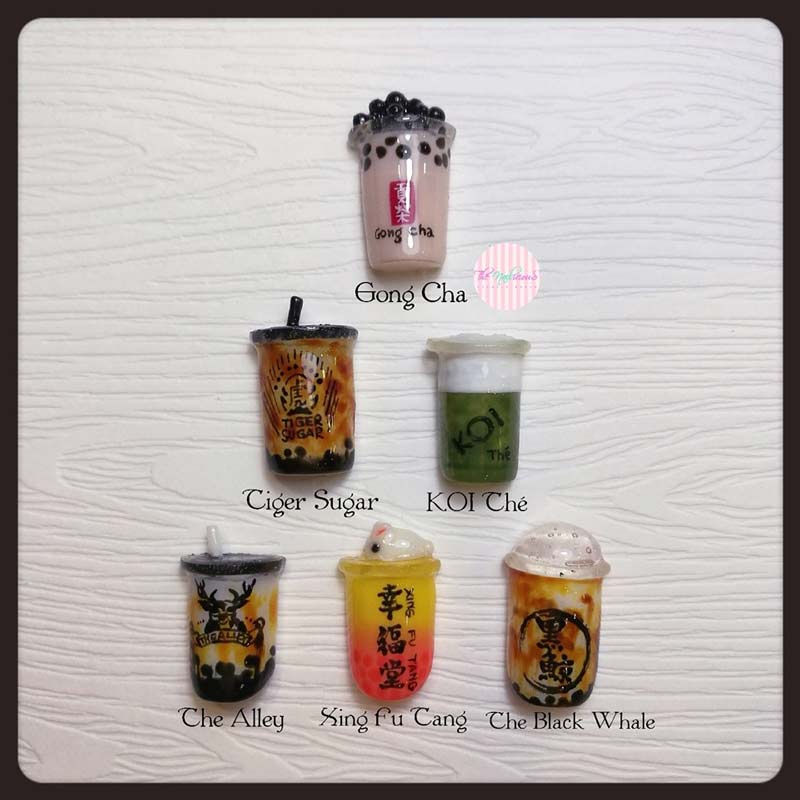 Source
The Nailicious' bubble tea package lets you showcase your favourite bubble tea in 3D form on your nails. The brands featured are hyped up amongst Singaporeans—Tiger Sugar, Koi, The Alley, Xing Fu Tang, Gong Cha and The Black Whale cups appear with foam, pearls, brown sugar and other toppings. 
Signature drinks from each brand are the stars of this package, which features Tiger Sugar's Brown Sugar Boba Milk, The Alley's Brown Sugar Deerioca Fresh Milk, Koi's Matcha Macchiato and Xing Fu Tang's Mango Smoothie & Rabbit Panna Cotta.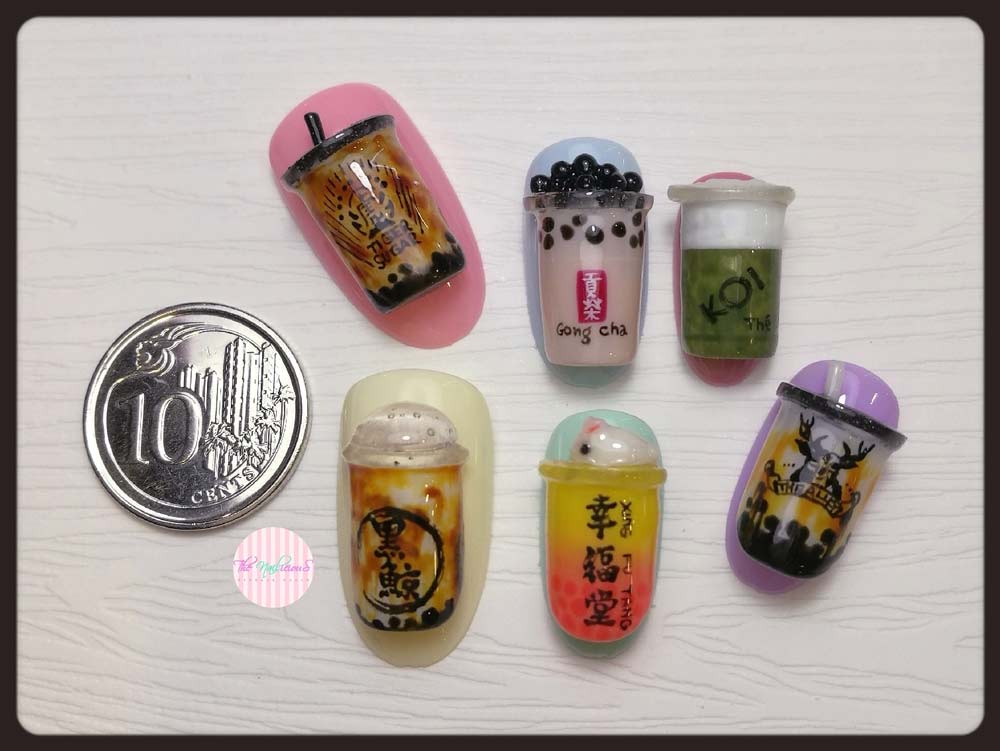 Source
Based on its Facebook photo, the stick-on art will be slightly longer than a 10-cent coin, without being much larger. In other words, the bubble tea art will not weigh down your hands by a lot.
How to get bubble tea nail art
The Nailicious is "strictly by appointment only", so you have to Whatsapp +65 98990720 to make an appointment and direct any further enquiries. It is closed on Tuesdays. 
Other designs
The Nailicious has a range of other intricate and interesting nail art.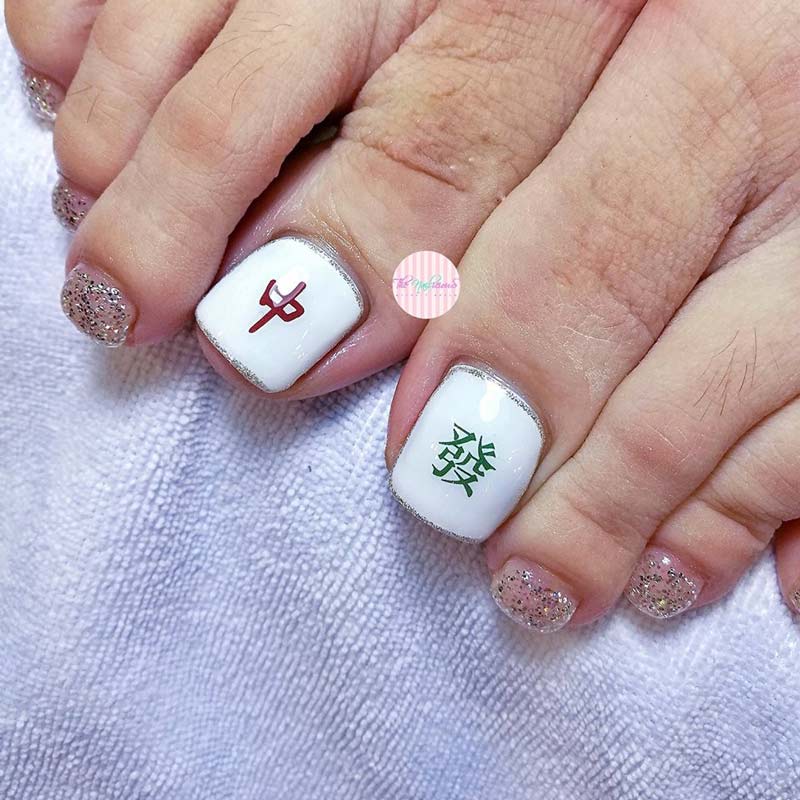 Source
Love playing mahjong? These mahjong toe nails could possibly improve your luck and help you to huat more.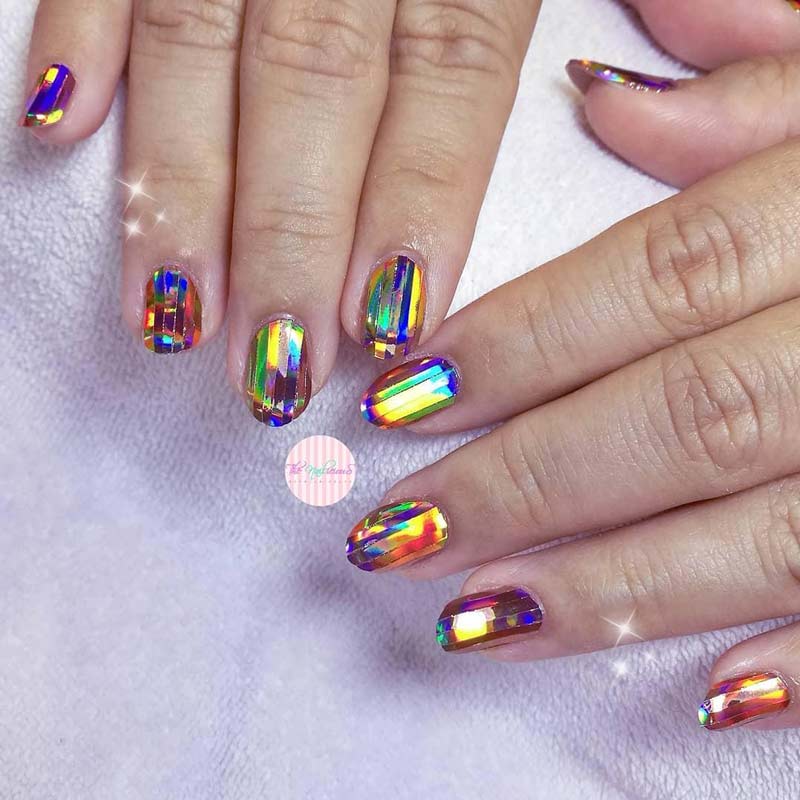 Source
Check out these wild hologram nails.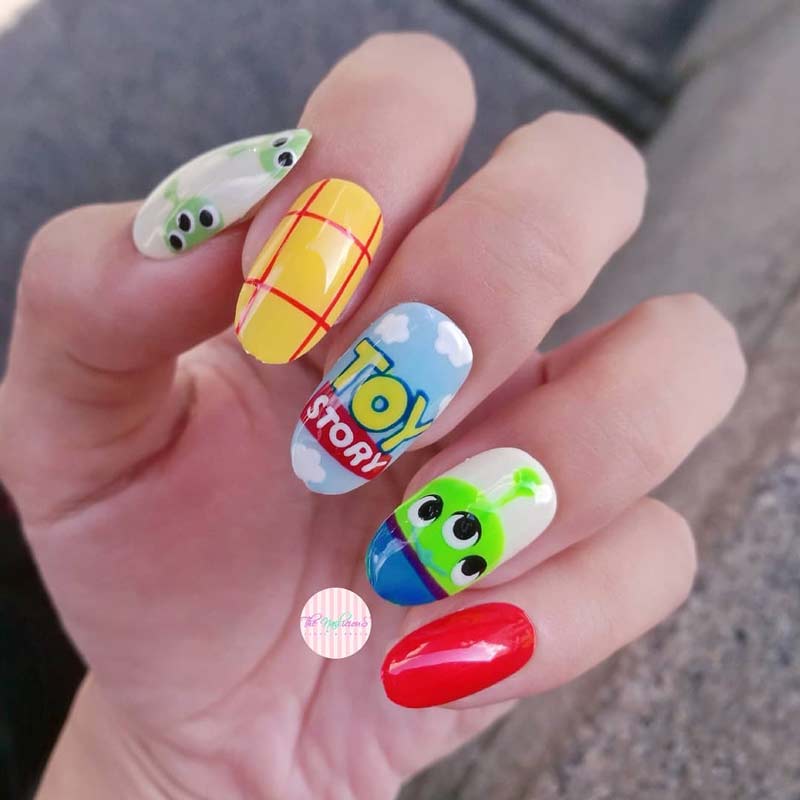 Source
Here is one featuring Toy Story characters.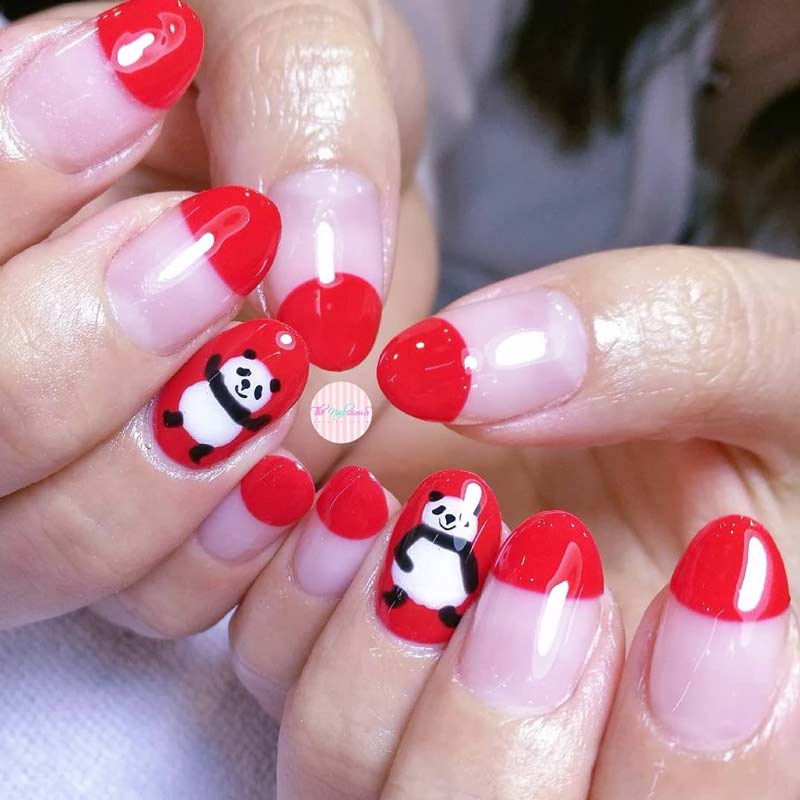 Source
Here is one with cute pandas.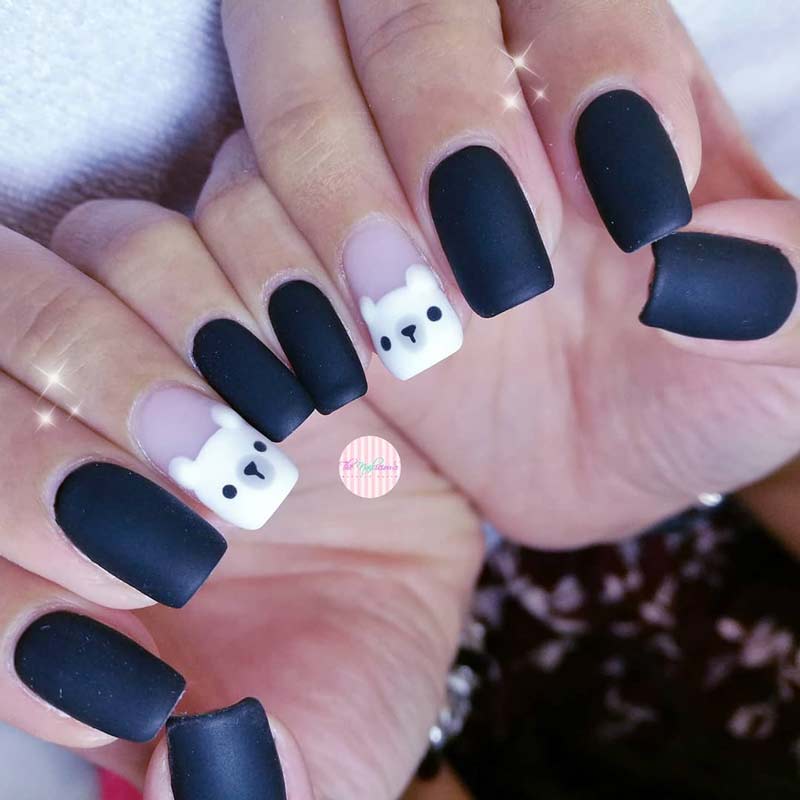 Source
How about these matte black ones with a cute bear face to jazz things up? 
Bubble Tea Nail Art At Far East Plaza
If you can't live without bubble tea, you no longer have to settle for bubble tea earrings. Make an appointment with The Nailicious, get some bubble tea nail art and who knows, you might want to get The Alley's signature drink tattooed on your arm as well.
Also read:
Bubble Tea Earring Designers Klay.sg Show Us Exclusive New Collection Of Food Jewellery
Cover image: Source