MM6 Maison Margiela Bubble Wrap Heels
MM6, a diffusion line of Maison Margiela, now has heels resembling bubble wrap, the packaging that no one can resist popping.
The Parisian fashion brand has launched a few versions of these bubble wrap-inspired designs as heels, heeled boots and sneaker boots. True to the brand's aesthetic, the quirky footwear are available in black or white colours. 
Heels and heeled boots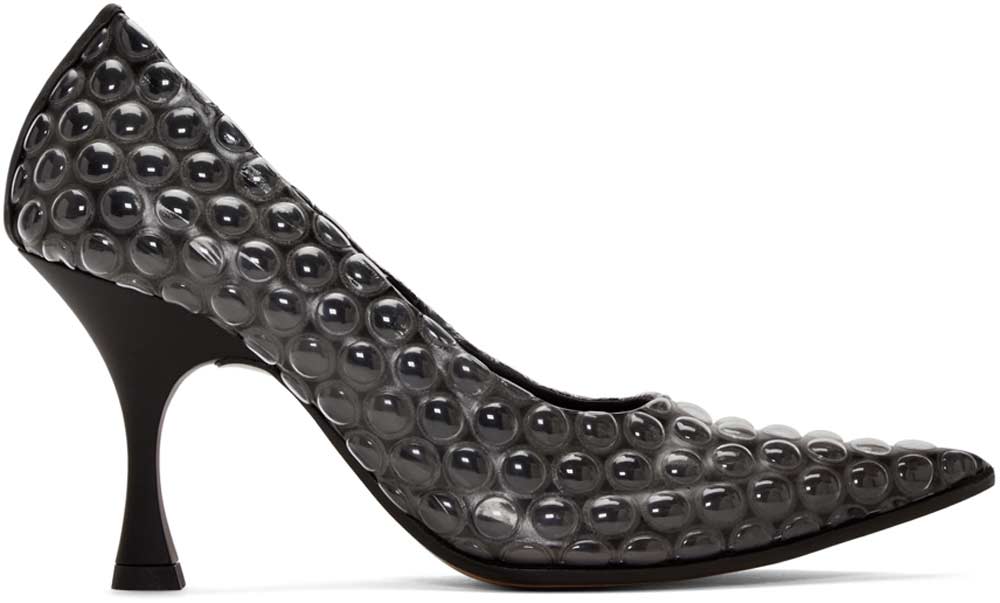 First up is the most inconspicuous black heel design, available for US$535 (~S$742). The heels resemble any type of formal heels and you can probably wear them to the office without anyone noticing their quirky features.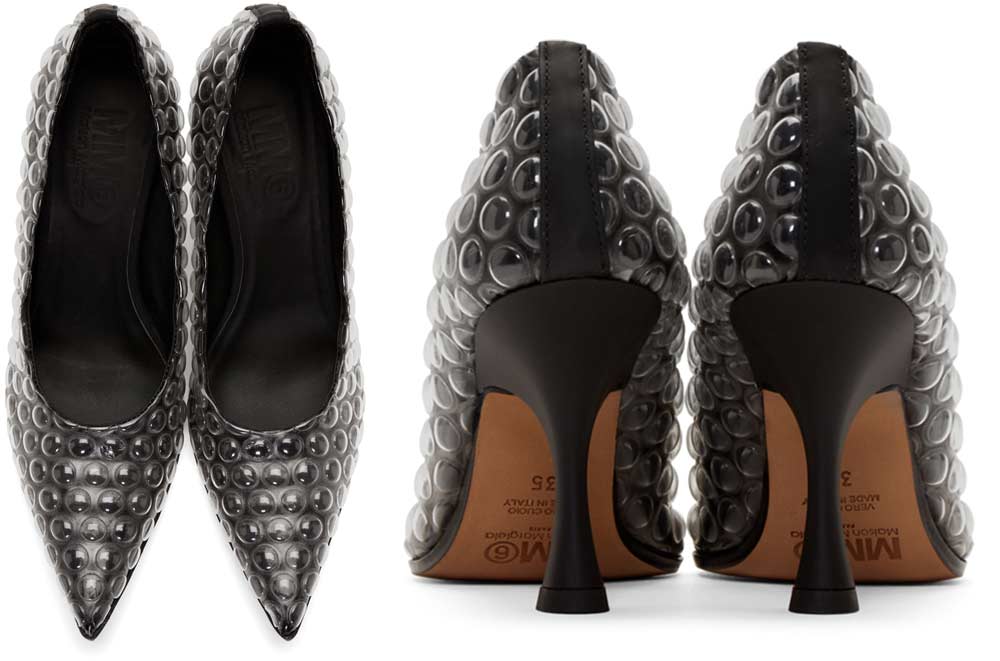 Upon closer look, the heels are encased in a bubble-wrap-like overlay. They almost look like real bubble wrap you can pop with your fingers but maybe it is a good thing they don't.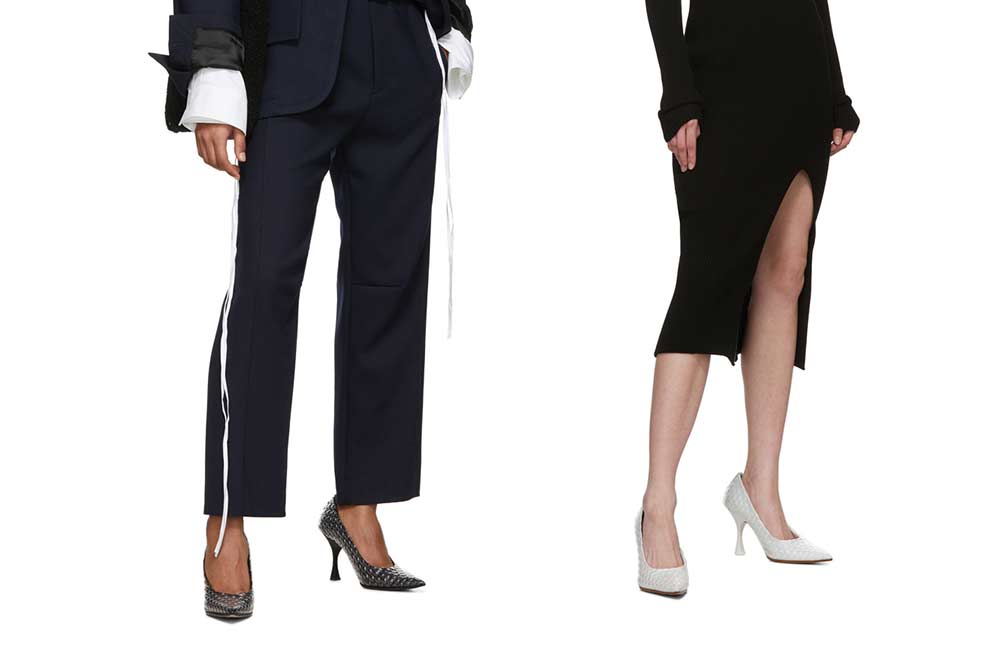 The heels also come in white but this colour will probably attract more attention.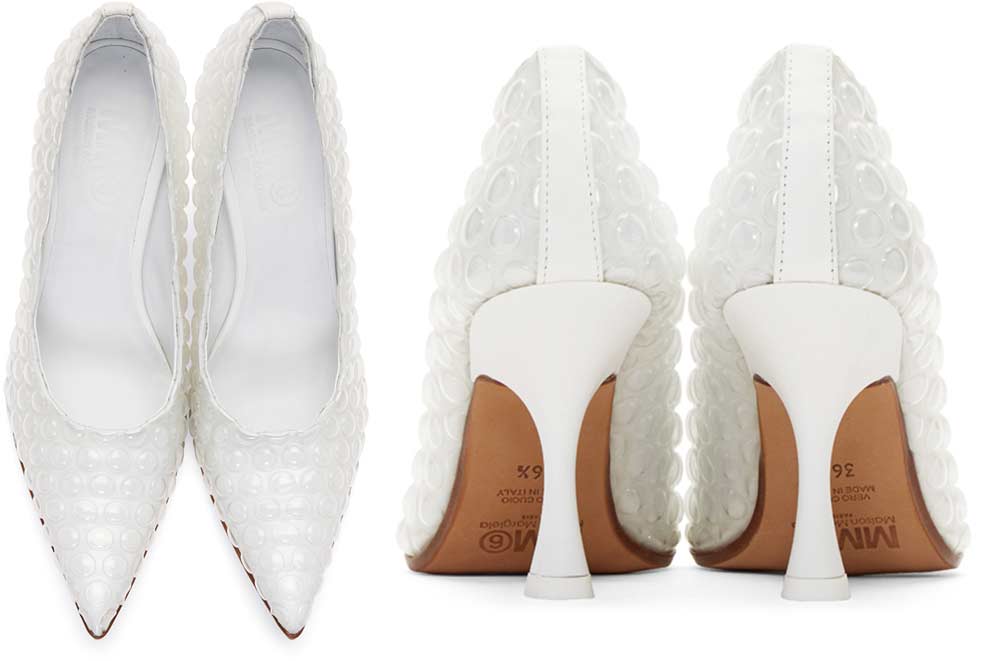 For a more edgy design, consider the bubble-wrap heeled boots, which retail for US$690 (~S$957).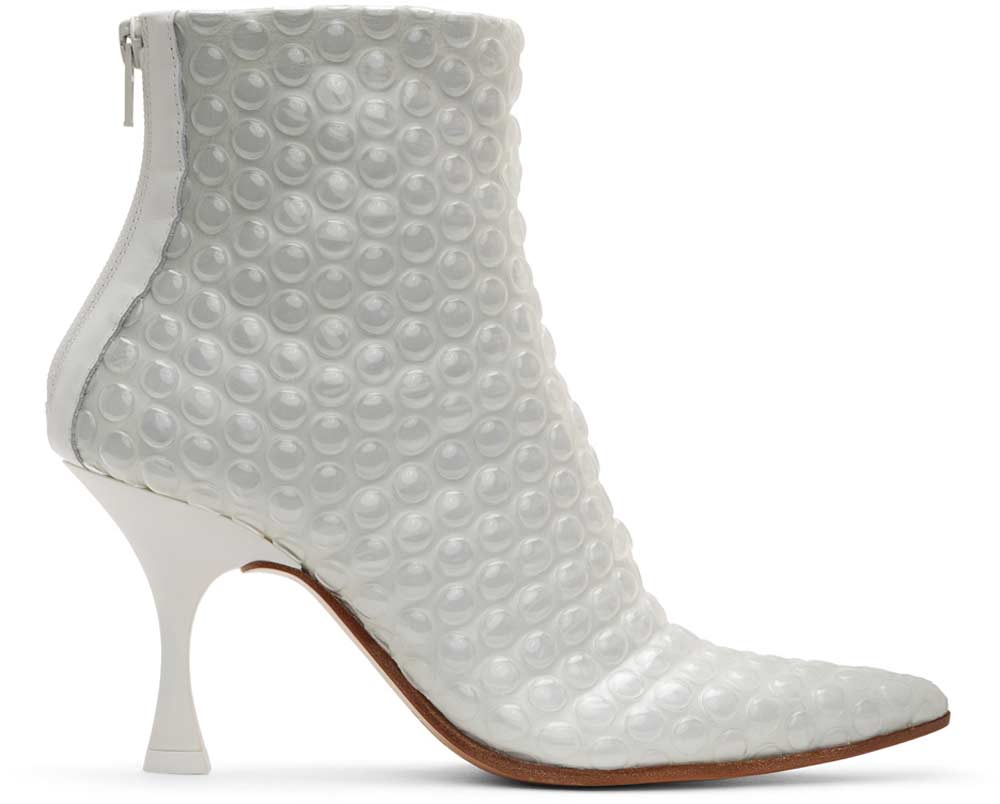 The boots are in a transparent colouration that resembles a very light grey.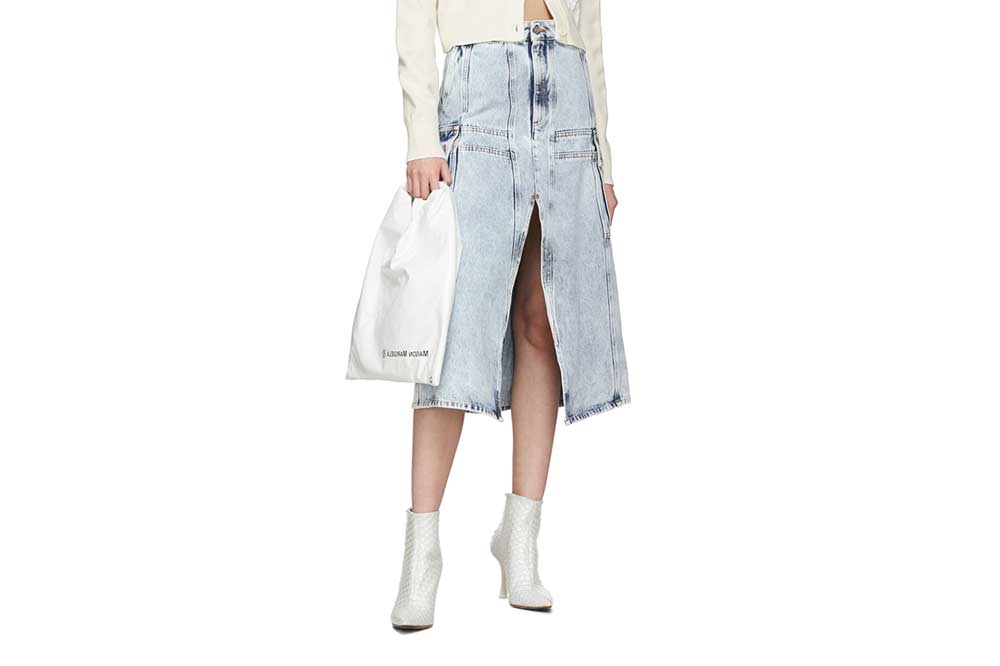 White zippers at the back help you wear or remove them with ease.  
Unisex sneakers

The gents are not left out of the bubble-wrap fun with these unisex sneaker designs.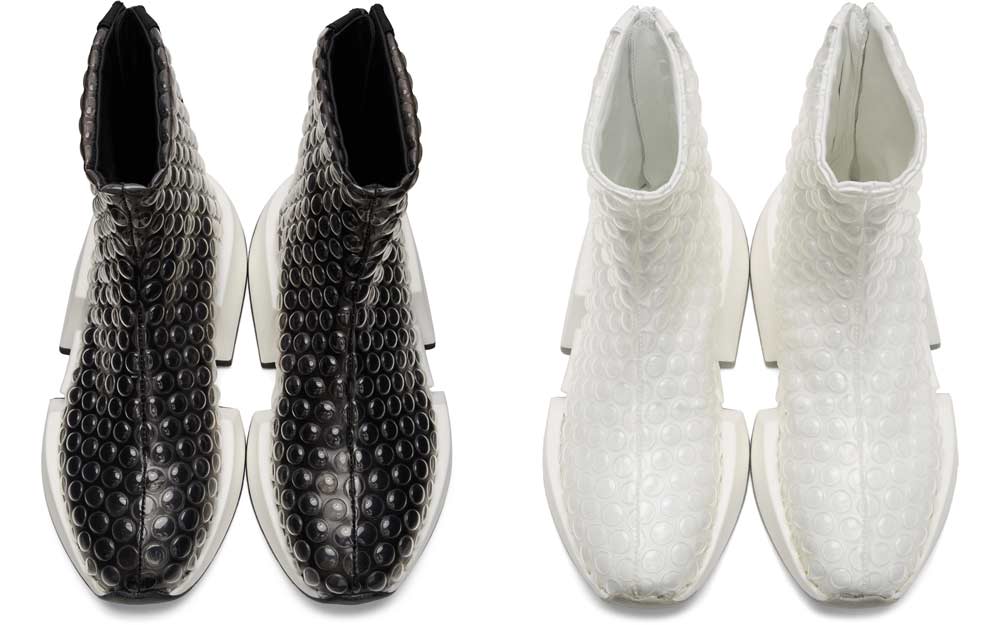 Available in black and white, the high-top leather sneakers retail for US$510 (~S$707) per pair.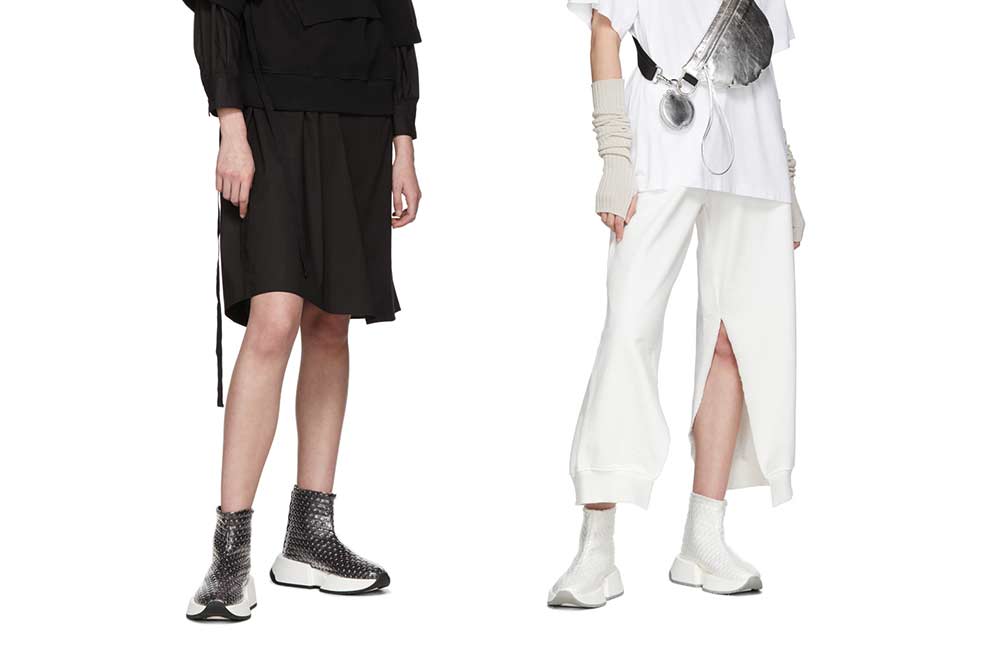 They are reminiscent of Maison Margiela's coveted minimalist boots with a twist; a faux bubble-wrap texture overlaps the body of the boot.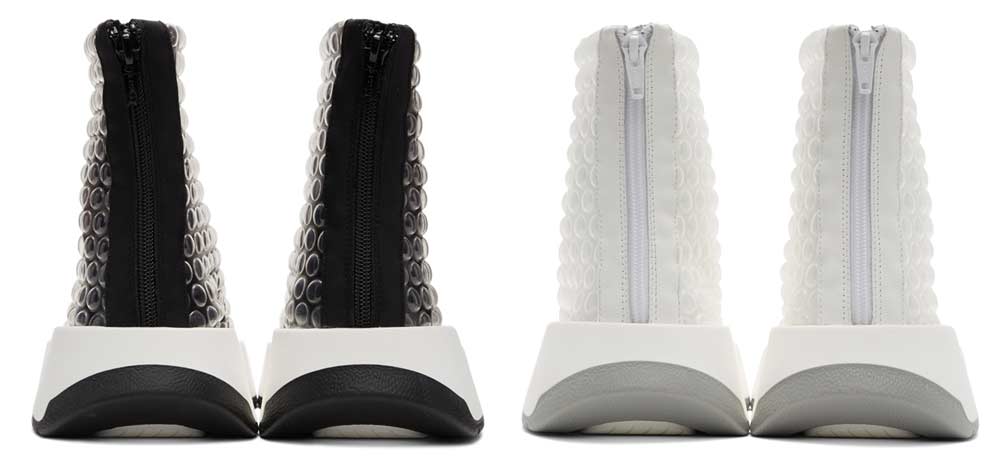 The sneakers come with a white sole and zippers at the back for ease of putting on. If you prefer shoes without heels, these sneakers might be the bubble-wrap footwear of choice for you. 
MM6 Maison Margiela Bubble Wrap Heels And Sneakers Will Not Burst No Matter How Far You Walk
These MM6 Maison Margiela bubble-wrap inspired footwear exude the charm of the fashion label. Maison Margiela is well-known for its avant-garde designs that demand a second look. 
You can nab them at online luxury fashion retailers Ssense or Farfetch. This collection of heels and sneakers in Margiela's signature white and black colours will help you embody the quirkiness of the brand and add some edge to whatever outfit you decide to throw on that day.  
All images: Source
Also read:
Food Pun Bags Inspired By Luxury Brands Are Perfect For Your Next Grocery Hoarding Trip