Coach NASA Collection
Houston, we have a problem. Coach just dropped a limited edition NASA collection that's simply out-of-this-world and we need it now.
Taking a surprisingly youthful turn, the collection is inspired by the "American Dreamer" who isn't afraid of taking risks. This becomes apparent in their use of bold colours and kitschy embellishments. But hey, no complaints here.
This collection is perfect for anyone who went head over heels for the recent embroidery trend that we've seen on runways and streets for multiple seasons now. It's a fun and fresh switch from the oriental aesthetic that we were getting from most designers, and perfectly balances Coach's classic style with comical youthfulness *cue T-rex astronaut*.
We did some digging, and here's some of our personal favourites from the collection.
Tops And Outerwear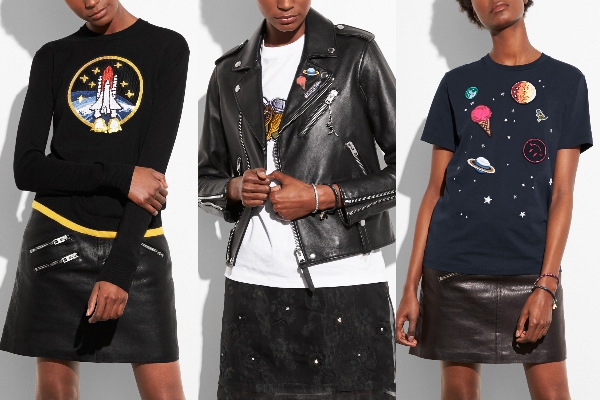 S$795.00 | S$2,400.00 | S$295.00
Whether you're looking to go heavy on the space vibe, or just inject a little bit of it into your look, Coach's selection will have a piece to suit your mood. Either way, you'll be seeing stars.
Bags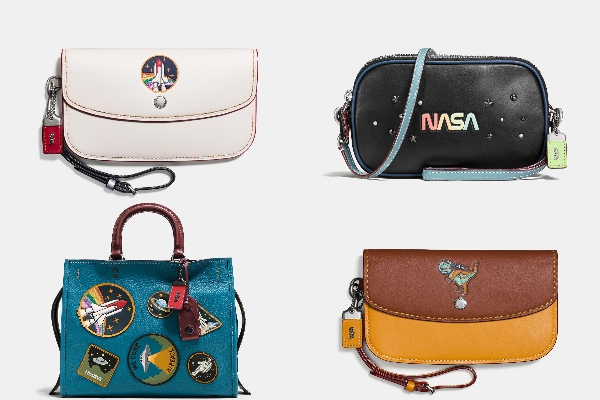 Top left to right: S$550.00 | S$550.00
Bottom left to right: S$1,695.00 | S$550.00
It's not easy to balance cute and quirky with structure and sophistication, but Coach manages to do that best with their collection of leather bags. If you're looking for a funky way to liven up your everyday ensemble, this is definitely a collection worth checking out.
Accessories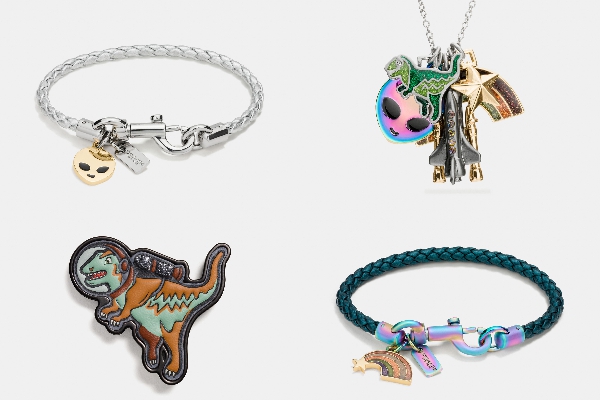 Top left to right: S$195.00 | S$425.00
Bottom left to right: S$95.00 | S$195.00
Now this is where things start to get really trippy. T-rexes and alien heads don't immediately come to mind when you think "Coach" but it works. The accessories are simple, yet definitely, OTT making them the perfect statement pieces to glitz up any outfit.
Coach Singapore
Take a cue from Coach's NASA collection and get bold this season with a few of these fun loving pieces you can buy from Coach Singapore's website. Just remember, they're limited edition, so fastest fingers first.