Coffee Bean Christmas Bakeware
If you've been paying attention to the vast amount of seasonal merchandise and decorations popping up, you would know by now that Christmas is almost exactly a month away.
Joining the ranks of Christmas-themed gifts to consider is Coffee Bean, with their newly-released bakeware. With design options of a snowman or a bear, both are equally adorable to have on your shelf. 
The collection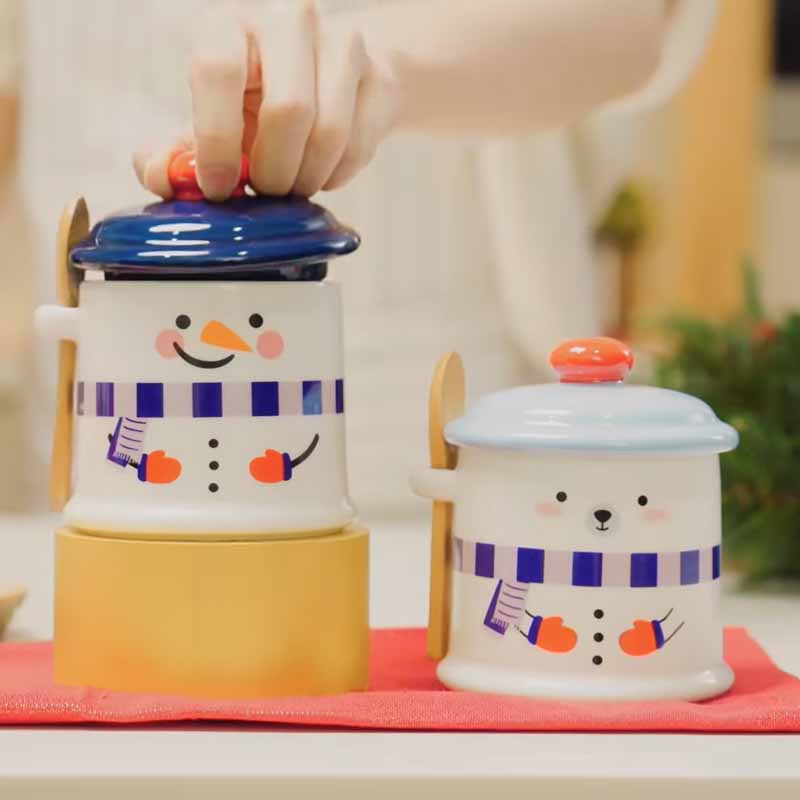 Christmas isn't Christmas without the delicious array of baked goods – gingerbread man, fruit cake, and mug cakes for you to cosy up with. If you're getting hungry, Coffee Bean's two new bakeware cups come in adorable shapes; a snowman and a snow bear. 
The snowman cup comes with a blue lid that resembles a cap, and has a blue and white scarf wrapped around the neck. The bottom of the cup has a yellow stand. Similar to tradition, the snowman has a carrot nose and two orange mittens. 
The snow bear cup has a blue lid with an orange handle, along with motifs of the bear's nose and pink cheeks. Similar to the snowman, the bear dons orange mittens and a scarf, along with buttons.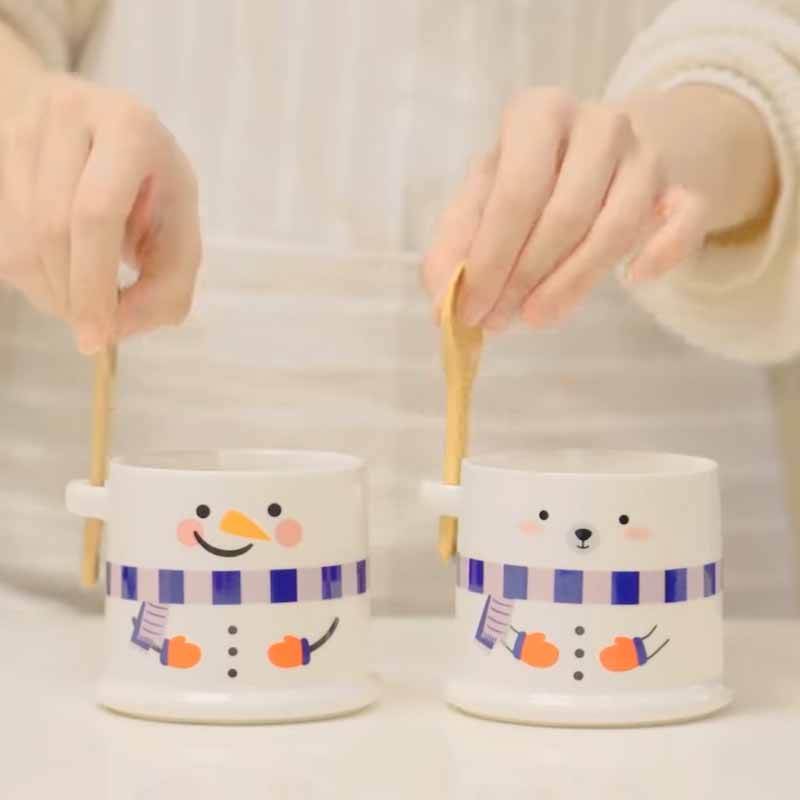 Both cups come with spoons, so you can stir the batters when you're creating those delicious mini-cakes. Additionally, the cups are ceramic, so they are perfectly safe for baking in the oven. Pro tip: remove the lids from the cups when baking, to let the tops puff up smoothly.
The Snowman & Snow Bear Cups Will Be The Perfect Gift For Those With Sweet Tooths 
If you're the type to feel peckish frequently, midnight snacks are probably your go-to. Especially if you have a sweet tooth, simply whip up a small cake in these cups and chill. 
These cups are available for purchase at all Coffee Bean stores islandwide, while stocks last, so you might want to hurry to get them. Check out Coffee Bean's Facebook for more information on the cups, including the prices that will be released soon. 
All images courtesy of Coffee Bean's Facebook.
Also read:
Coffee Bean's New Holiday Disney Collection Has Snow Globe Teapots, Comes With Free Table Calendars