Coffee Bean Mickey Mouse Tumbler
With the irrational heat we experience daily, hydrating is a must. To make your water consumption more adorable, Coffee Bean is bringing back their ever-popular Mickey Mouse tumbler collection.

If you were itching for a brand new Disney design to add to your collection, read on to find out more about this elemental tumbler. 
The design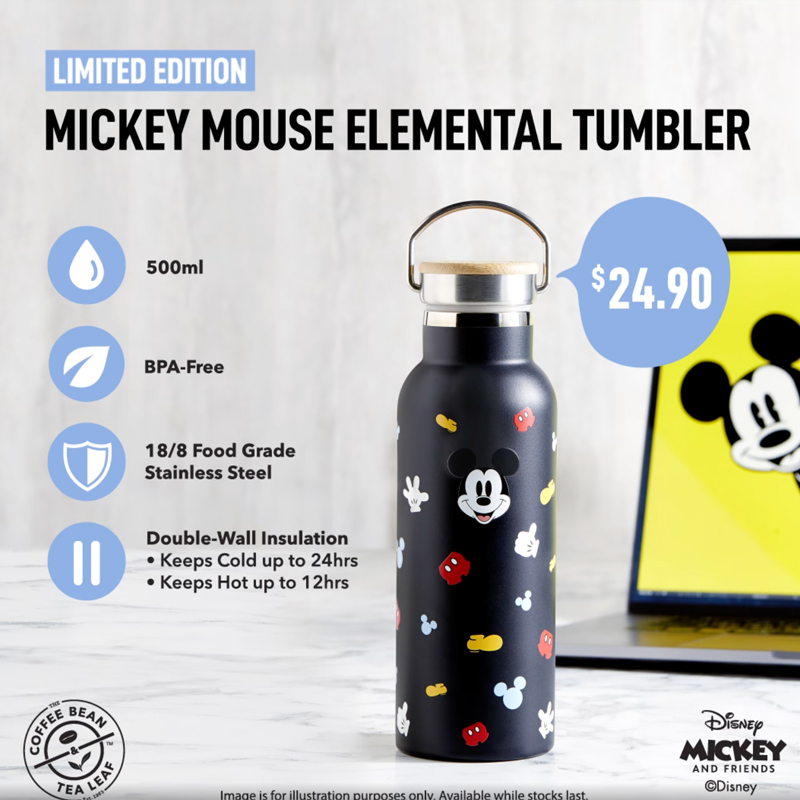 Source
The metal tumbler comes in black and is decorated with designs of Mickey and his different items of clothing such as his signature white gloves, red shorts and yellow shoes.
For those who love that basic but stylish look, this tumbler works perfect as an addition to your arsenal of homeware or your backpack essentials, along with your Mickey Mouse food jar. 
If you peek closer, you'll notice that the cap has a holder so you can hold it or you can clip to your bag with a carabiner. It also seals and secures the liquid inside, so you don't need to worry about any spillage.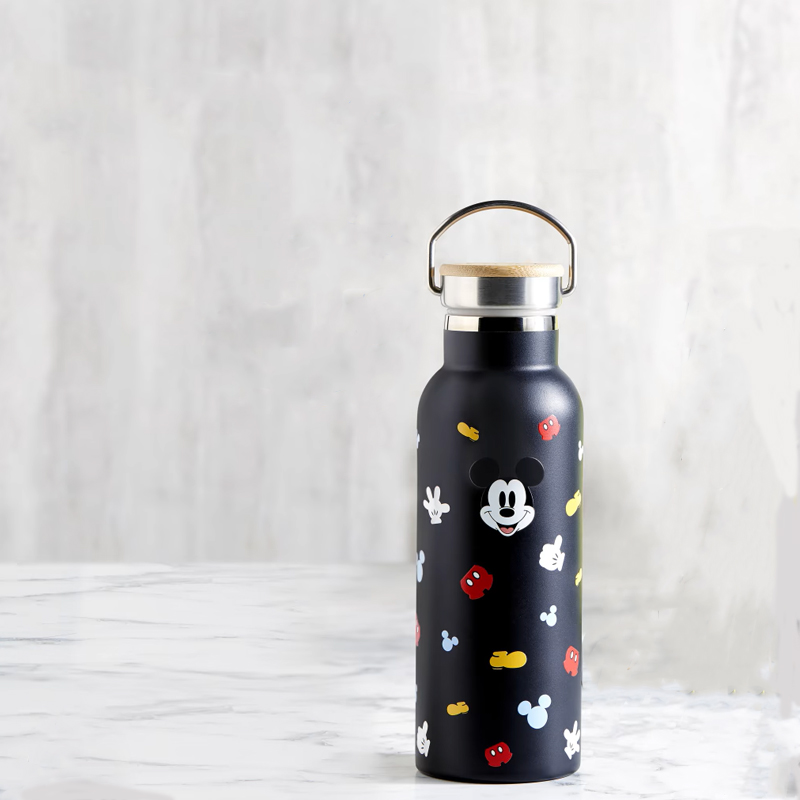 Source
The best part is that this 500ml tumbler has double wall-insulation, which means it can keep hot drinks warm for up to 12 hours, and cold beverages for up to 24 hours. Looks like you can enjoy your iced lattes on-the-go without breaking a sweat.
These Coffee Bean Mickey Mouse Tumblers Are Here For A Limited Time Only
Unfortunately, these adorable Mickey Mouse tumblers are not here to stay. If you are interested in purchasing one, you can head over to any Coffee Bean store in Singapore to get your hands on them. Each retails at $24.90, and is only available while stocks last. 
Cover: Source
Also read:
Coffee Bean Now Has A Mickey Mouse Food Jar With A Foldable Spoon To Take Meals With You On-The-Go