ColourPop Disney Designer Collection
Gird your loins, Disney fans. ColourPop has teamed up with Disney to launch a limited-edition Designer Collection on 28 September 2018.
Think cream lipsticks, lip glosses, highlighters, individual eyeshadows, and a 15-pan eyeshadow palette, all named after some of our favourite characters or songs.
The collection is inspired by the Disney Store's new Premiere Series Dolls; Ariel, Cinderella, Jasmine, Belle, Tiana, and Snow White are reimagined as the high fashion tastemakers of their time, and what makeup they'd wear to complete their look.
So this 19-piece art deco collection isn't just iconic Disney Princess fairytale realness, it's also fab beauty stash they would use to slay the red carpet and become QUEENS.
What's on our wishlist
Crème Lux Lipstick (~S$9.60)
Each Disney Princess has a custom creamy matte shade. While Ariel has an easy-to-wear, everyday peachy beige, Tiana has been given a deep oxblood red that's perfect for date night with Prince Naveen.
Super Shock Shadows (~S$6.90)
We're partial to vibrant eyeshadows, so Under The Sea, a glittery turquoise, and Be Our Guest, a pearlescent magenta, called out to us.
Pressed Powder Shadow Palette (~S$27.40)
The highlight of the collection is this 15-pan palette, a nod to all six princesses. We'd swipe on the soft neutral hues for a clean, 'no makeup' makeup look, and play with the deeper shades on special occasions.
ColourPop Disney Princess Makeup Collection
Though we're thrilled for the upcoming collaborative makeup collection, we're a little disappointed Mulan isn't one of the princesses featured.
We know Mulan is not technically a princess, but she's been marketed as such and has a huge fanbase in the Asia Pacific region.
Plus, how perfect would it have been if ColourPop had released Mulan-inspired makeup wipes? You bet we'll be singing 'Reflection' while removing our makeup with it.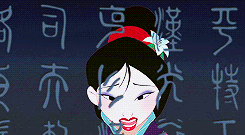 Also read: