Customisable CNY Tees
Singapore- and Malaysia-based brand Kainism just released customisable CNY tees, where you'll be able to incorporate your Chinese last name into the t-shirt's design. A total of 3 designs are available, all printed on a short-sleeved white cotton tee. The tees retail at $25 each. 
Simply submit your surname on the product page of your favourite design and your order will be shipped out within 2 weeks. But act fast, cos orders for CNY close on 6 January 2020.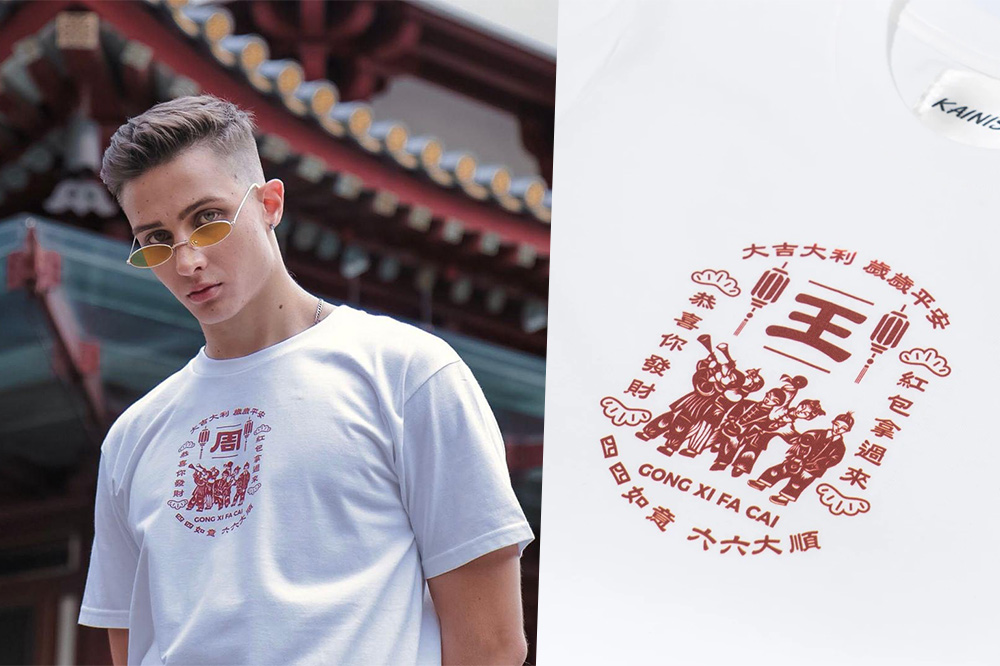 The first design features a group of people decked out in traditional Chinese garb basking in CNY festivities. They are framed by greetings written in traditional Chinese characters. Obviously, our favourite is the one running down the right side that reads "红包拿过来" ("Bring forth the red packets" in Mandarin). 
For those whose Chinese-language proficiency is less than stellar, let this shirt do the talking and well-wishing for you.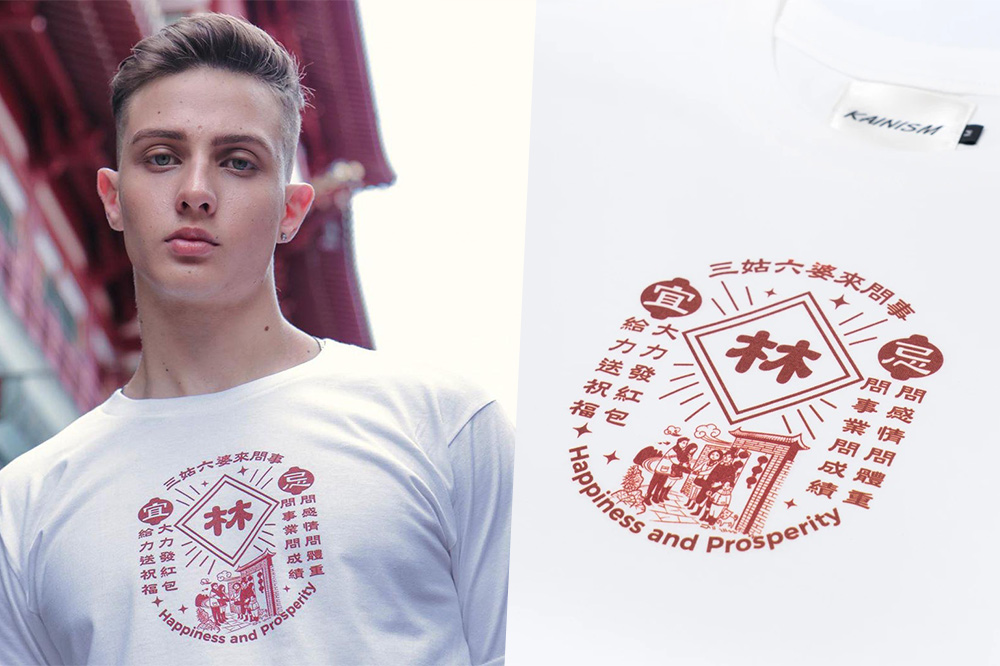 In this design, relatives are seen exchanging greetings at the front door of a traditional Chinese house. But we all know deep down that beyond the front door lies the start of a heated gossip sesh.
The Chinese characters surrounding the design humorously poke fun at how visiting nosy relatives usually results in endless hours of interrogation from kaypoh aunts. Perhaps wearing this could be the very answer to keeping them away.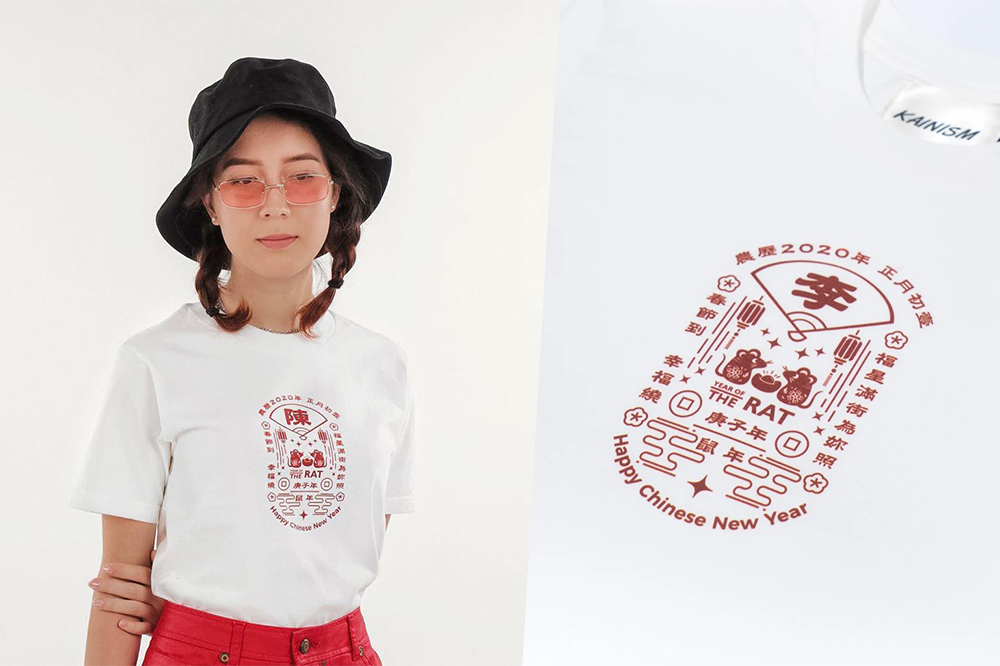 This final design celebrates the Year of the Rat with two adorable rats facing one another, with a large ingot sitting between them. Strings of well wishes run along the top and sides of the design, wishing onlookers a year of prosperous wealth.
They say good things come in pairs. If you're born in the Year of the Rat, show off both your surname and your lucky zodiac with this tee.
Welcome The Year Of The Rat With Kainism's Customisable CNY Tees
Match your pair of Adidas' CNY Ultra Boost with these customisable CNY tees, now available on Kainism's website. Your t-shirt will be shipped out 2 weeks after the order has been confirmed. Orders close on 6 January 2020, so round up those orders in the family Whatsapp group chat, and get clicking!