New Adidas UltraBOOST CNY Shoes
Christmas is not yet upon us, but Adidas has already announced the launch of 2 new UltraBOOST (UB) models for Chinese New Year. The UB 20 and UB DNA sneakers will be available on Adidas' official website and Sneakersnstuff's website come 15 December 2019 at 8am.
UB 20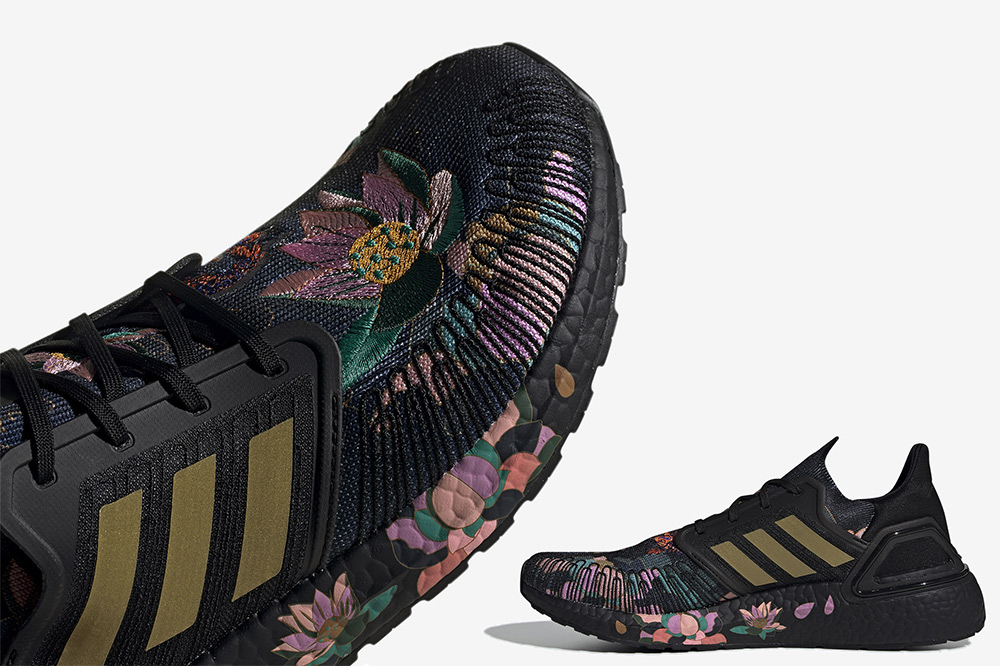 Retailing at $159, the Adidas UB 20 sneaker is in a slick black with the brand's iconic three stripes in royal gold. An intricate lotus flower embroidery sits on the shoe's toebox and tongue. A similar floral motif is plastered along the sides of the midsole. 
This model showcases a fresh blend of modern and traditional designs. Some might argue that black is an inauspicious colour to don during CNY, but the lotus motif and gold accents totally make up for it. 
Let the shoes be the focal point of your outfit by pairing it with a top in a complementary colour, such as pink, purple, peach or even gold. For those who want to level up their CNY game, wear these sneakers with a matching floral dress.
Also read:
Prada & Adidas Have Revealed Their First Collab & More Designs Will Be Released In 2020
UB DNA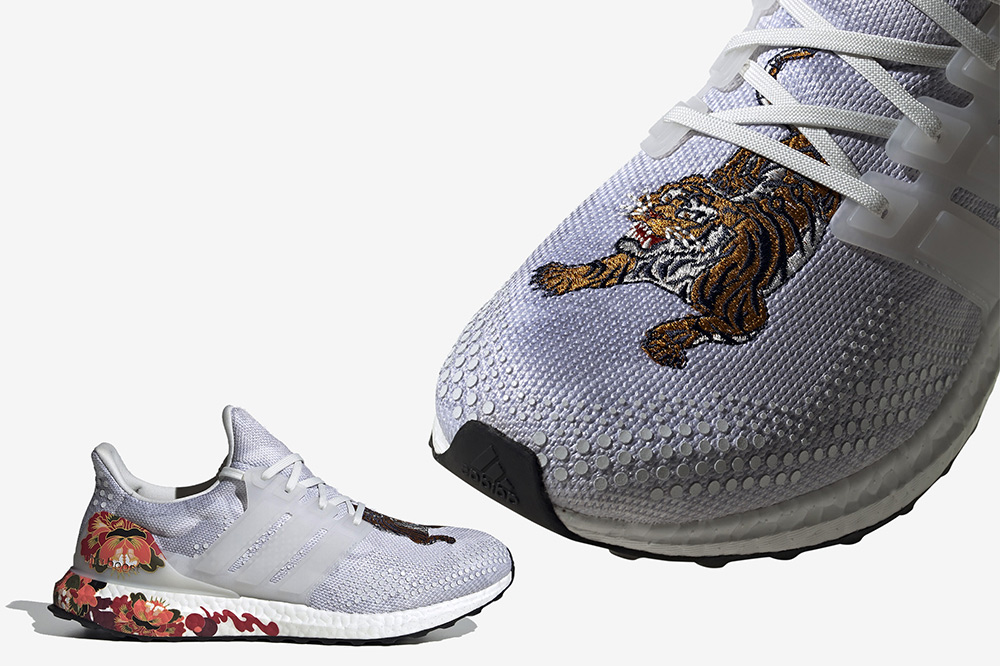 The UB DNA is white in colour, with a translucent bevelled lace panel. Retailing at $149, this model features a tiger—a symbol of courage and boldness in Chinese culture—in the middle of the toebox. The lace panel extends to the heel of the shoe, where a flashy peony flower lies. The same floral design is seen on the midsole, with its vibrant hues accenting the white base of the shoe. 
Like the UB 20, this is one way for you to get away with wearing white over CNY without getting berated by grandma. 
To look like a true baller, complete your ensemble with a pendant of your Chinese family name from the new Poh Heng Personalisation collection.
Turn Heads This CNY With These New Adidas UltraBOOST Shoes
Adidas is expected to drop more designs as CNY approaches. For now, these 2 sneakers will be available from 15 December at 8am on Adidas' and Sneakersnstuff's websites.
Also read:
Off-White x Nike Vapor Street Sneakers Launching 14 Nov 2019 To Inspire Progress Off The Pitch
All images: Source