Disney x M.A.C Aladdin Collection
As we await Disney's live-action adaptation of Aladdin, beauty giant M.A.C Cosmetics has teamed up with Disney to bring us a limited-edition makeup collection that is now available on M.A.C's US website.
The range of cosmetics is an ode to Princess Jasmine, honouring her confidence and feisty determination. So while Genie can't grant our wish of casting Zayn Malik as Aladdin, our dream of becoming the princess of Agrabah can finally come true.
The makeup range features 4 lipsticks, 3 lip glosses, 2 powdered bronzers, a gloss highlighter, a pencil eyeliner, a pot of loose pigment and a 9-pan eyeshadow palette.
Taking inspiration from the rich tapestry and vivid shades Agrabah is embellished in, these makeup products are wrapped in lavish packaging made for royalty.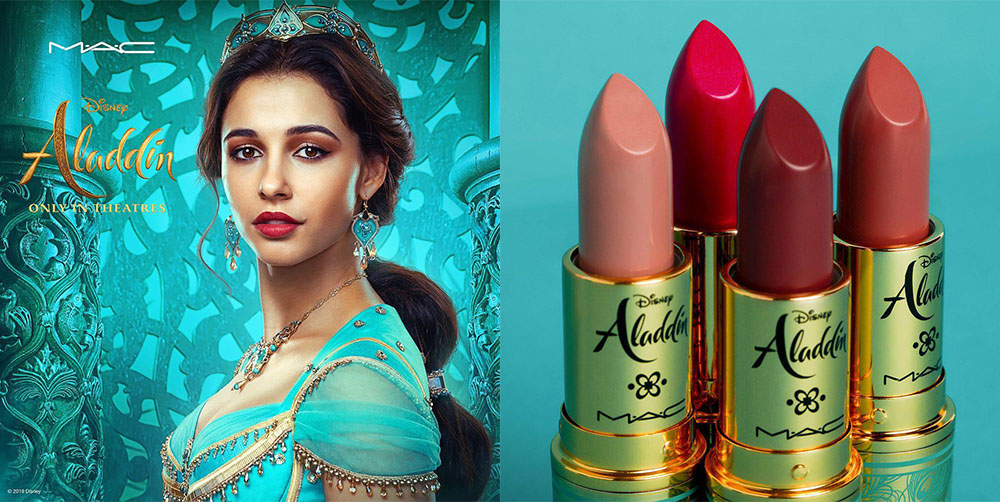 Mimicking Jasmine's go-to nude and plum hues, the lipstick comes in Friend Like Me, a cool-toned neutral beige; Princess Incognito, a pink rose; Whole New World, a bright blue pink; and Rajah, a red berry. Needless to say, we're here for the nostalgic shade names.
Also read:
Disney X UStar's The Little Mermaid Makeup Collection Will Make You A Part Of Ariel's World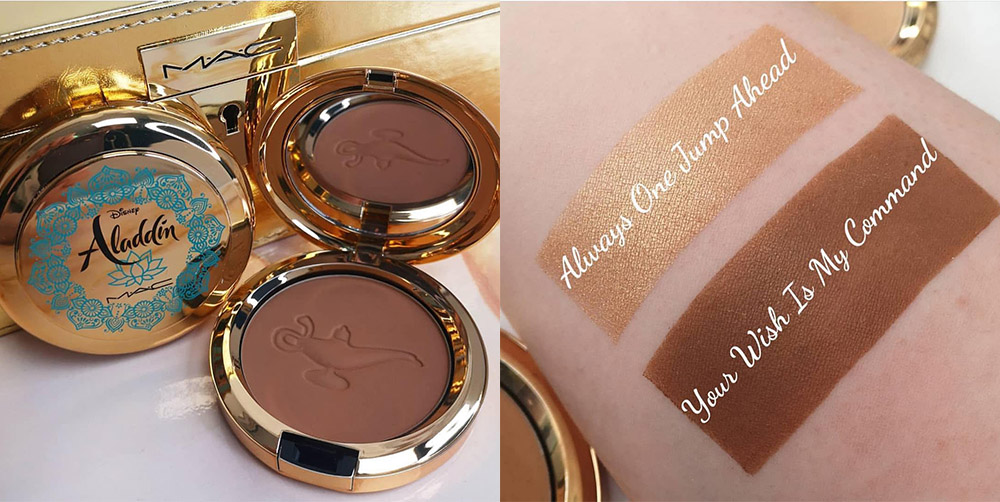 To cop Princess Jasmine's ethereal glow, the collection also includes 2 powder blushes that work more like a highlighter and bronzer.
The shade Always One Jump Ahead is a shimmery gold that makes your cheekbones pop, while Your Wish is My Command is a deep golden brown that sculpts your face.
Give your everyday eye makeup look a glamorous update with this gold palette. From metallic gold to a rich plum, these pigmented shades glide on smooth and blend out evenly so you can create multiple looks quickly with one palette.
Disney Teams Up With M.A.C For A Makeup Collection
There's no news on when the Disney x M.A.C Aladdin collection will drop in Singapore, but you can purchase them now on M.A.C's US site. Just remember to have a parcel-forwarding service ready.
For more beauty collections inspired by Disney Princesses, check out ColourPop's Disney Makeup Collection, which features 6 iconic characters: Ariel, Cinderella, Jasmine, Belle, Tiana and Snow White.
Cover image: Source
Also read:
ColourPop's New Disney Makeup Collection Lets You Look Like Glammed-Up Cinderella Even After Midnight