Disney Wireless Earbuds
Disney has some of the best songs ever, hands down. From Frozen's iconic Let It Go to Aladdin's A Whole New World, there's no shame in blasting your favourite Disney playlists. When you're feeling nostalgic while listening to these tunes on the MRT, Taiwanese tech brand, infoThink—aka the folks behind the Winnie the Pooh sakura series—has the perfect wireless earbuds for you. 
Featuring characters such as Mickey Mouse, Stitch and Winnie the Pooh, infoThink released matching sets of wireless earbuds that come in cases shaped like them. Now you can pair your songs with these cute earbuds wherever you go.
The collection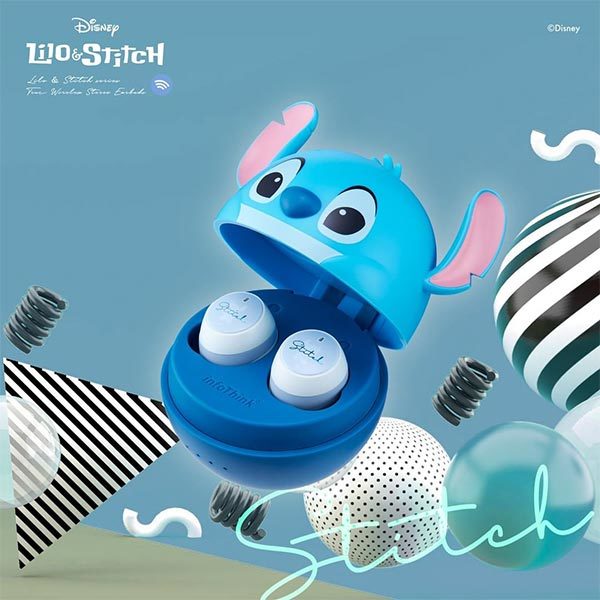 Enter experiment 626, aka Stitch, everyone's favourite blue alien. The Stitch earbuds case takes on the character's blue tones, with his adorable ears peeking out from the sides. Each earbud also has his name "Stitch" etched onto them.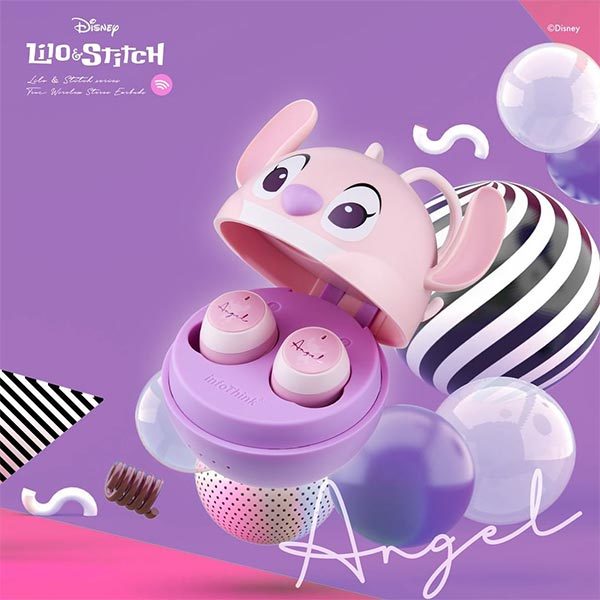 Stitch's love interest, Angel, is here to bless us with her sweet yet dangerous singing voice. Like a siren, listening to Angel's voice can turn people and experiments evil. However, we can't help but fall in love with how cute these earbuds look in soft pastel colours of pink and purple. 
As long as she doesn't attempt to sing to us through these earbuds, we should be good for now.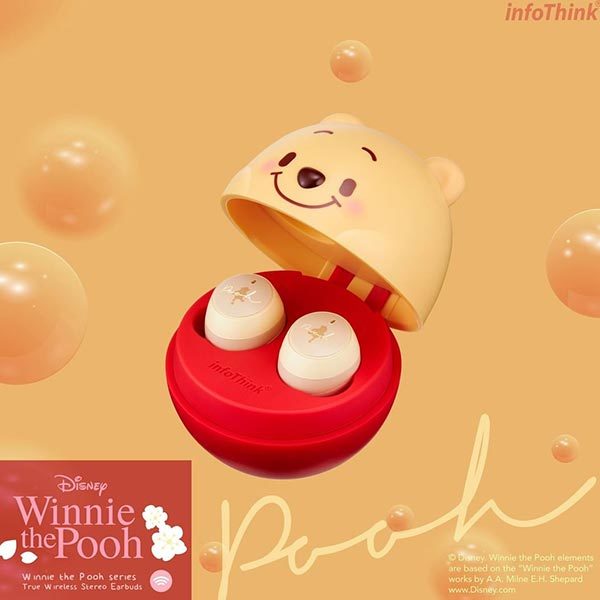 Growing up, Pooh taught us the importance of friendship, making his smile a source of comfort for many. The Winnie the Pooh earbuds case highlights Pooh's cheerful mien, and is sure to put a smile on your fellow passengers' faces.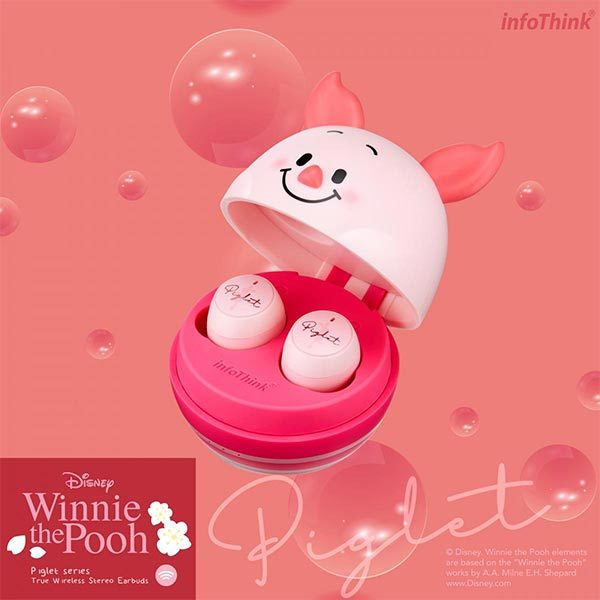 It's not a complete Winnie the Pooh set if there isn't Pooh's best friend, Piglet. Since the 2 promised to be friends forever and "even longer", as quoted from Pooh, grab a matching set with your BFF as a token of your strong friendship.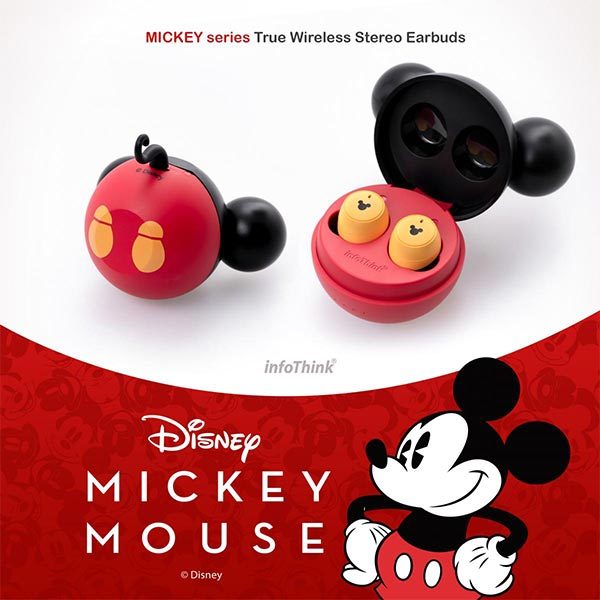 Fun fact: hidden Mickeys have appeared in almost every Disney movie since 1937. The Mickey Mouse earbuds are yellow to represent Mickey's bright shoes, with little not-so-hidden Mickeys on each side instead of Mickey's name.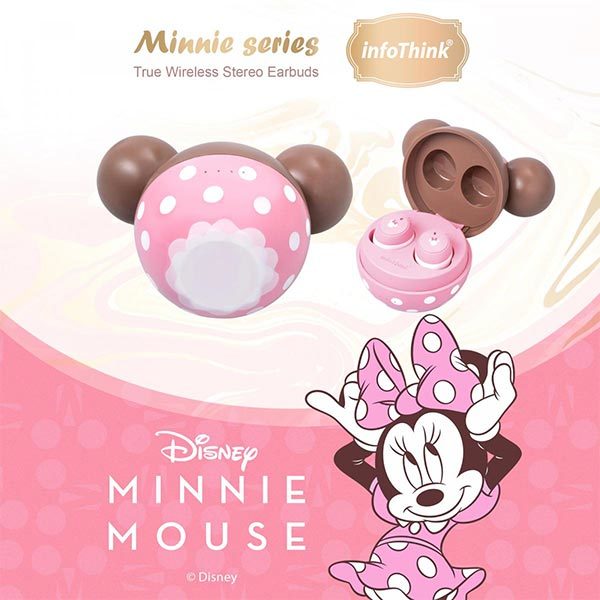 Just as Stitch has Angel, Mickey is not Mickey without Minnie either. The Minnie earbuds design includes her signature polka dotted outfit, with a matching ribbon on top.
These Matching Disney Wireless Earbuds Are Perfect For Couples And BFFs
Listening to music has become an essential for many while commuting on the MRT, making these Disney wireless earbuds a pretty and convenient purchase. As of now, the Mickey and Minnie earbuds are available on infoThink's official store on Shopee at $105.93 each. We're keeping our fingers crossed that the earbuds from the Stitch and Winnie the Pooh line-up will make their way over to Shopee soon too. 
All images courtesy of infoThink.
Also read:
Winnie the Pooh Sakura Series Lets You Zhng Your Back-to-office Set-up With Cute Pink Tech Gadgets