Trekking Up To Everest Base Camp
I always assumed you needed a lot of money to climb up to Everest Base Camp. When I googled "EBC treks", prices ranged from $1,700 all the way up to $9,000! It seemed like one of those elusive treks reserved for the privileged few.
Nevertheless, in 2017, I found myself in Nepal. There, I discovered you can rub shoulders with the misty mountains of the Himalayas and gaze at Mount Everest in person, without breaking the bank. Here's how:
Flights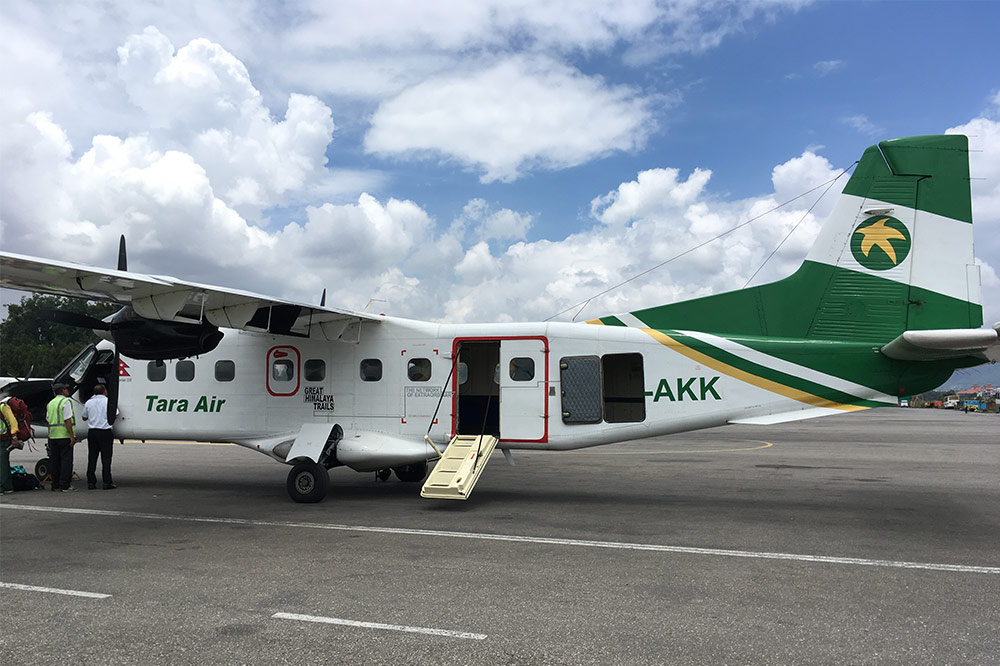 Flights will be your biggest expense of the entire experience. You will need to take a flight from Kathmandu to the base of the trek, a small town called Lukla. I booked my flight with a local travel agent: Mountain Sun Valley Treks & Expeditions. It cost me around $460—the exact price if I had booked it myself online. It made no sense but I think the agency makes money if you book any additional services, like a porter or rental of hiking gear, etc.
By booking with a travel agent, I received invaluable tips about the route by a local Sherpa and had their contact number to call when and if things went wrong. Things did go wrong (my plane was cancelled multiple times due to bad weather) and they were incredibly helpful.
Note: If you want to cut your costs down even further, you can take a public bus or jeep to Jiri and then trek 3 to 4 days to Lukla. Bear in mind, however, that you are going to be doing a lot of trekking from Lukla, so don't tire yourself out before it's even begun!
Route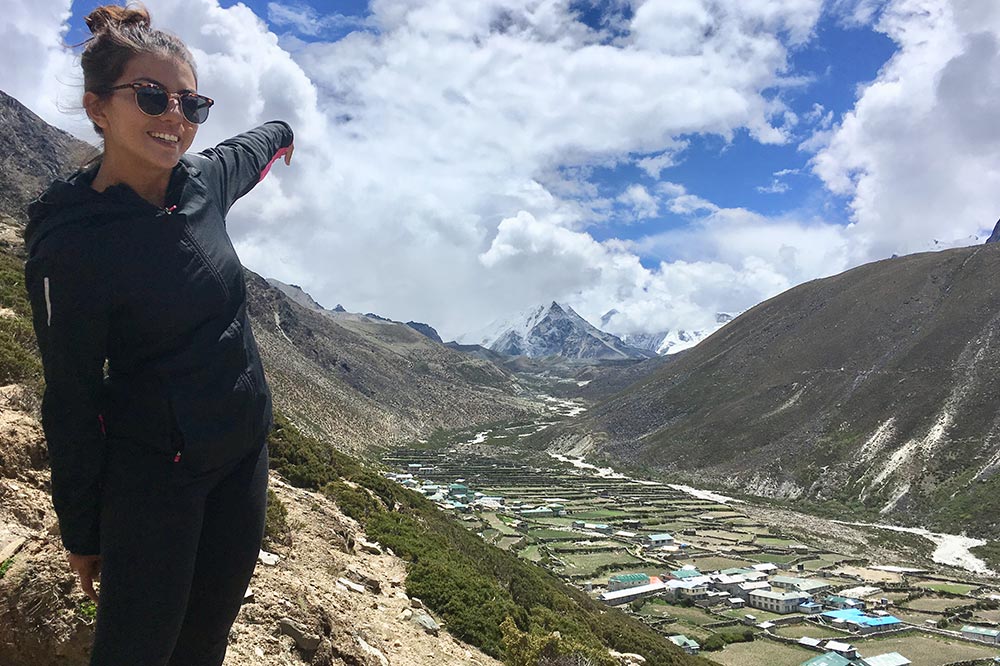 This is where you are going to save most of your costs. A porter or guide can charge between ~$40 to ~$70 per day, but you do not need a porter or guide. You can trek up to Everest Base Camp independently.
Pack light so you don't need a porter and follow the route below. The route was given to me by a local Sherpa. I followed it exactly, and it worked a treat. The trek is clearly signposted, safe and well-maintained.
Day 1: Kathmandu – Lukla – Pakhding
Day 2: Pakhding – Namche Bazaar
Day 3: Acclimatisation day at Namche Bazaar
Day 4: Namche Bazaar – Deboche
Day 5: Deboche – Dingboche
Day 6: Acclimatisation day at Dingboche
Day 7: Dingboche – Lobuche
Day 8: Lobuche – Gorak shep – Everest Base Camp – Gorak shep
Day 9: Gorak shep – Kal Pattar – Gorak shep – Pheriche
Day 10: Namche Bazaar – Lukla
Day 11: Lukla – Kathmandu
Entrance fees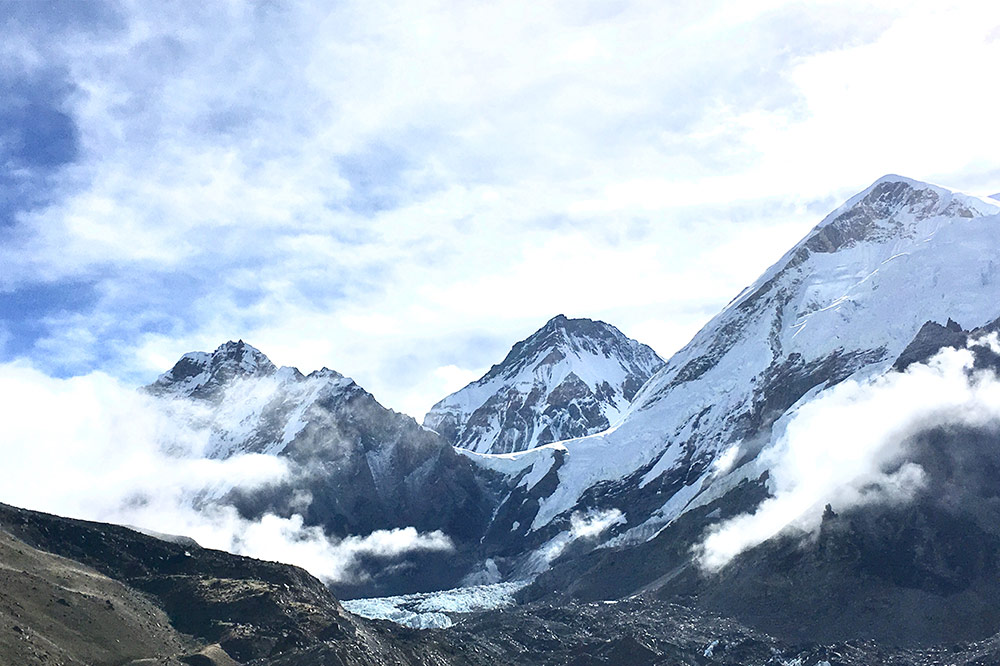 Mount Everest lies within Sagarmatha National Park. You will have to pay a permit fee to enter the park, which will be charged at the entrance in Monjo. This will cost RS3,000 (~S$36). 
There will also be a local tax of RS2,000 (~S$24) at the beginning of the trek. Do note that the local tax has replaced the Trekker's Information Management System (TIMS) card. I have heard about people buying a TIMS card ahead of time, then being stung by the local tax payment later. You don't need to buy a TIMS card but you DO need to pay the local tax. 
Also read:
My Solo Trip Across Vietnam By Motorcycle Under US$900 For 30 Days
Food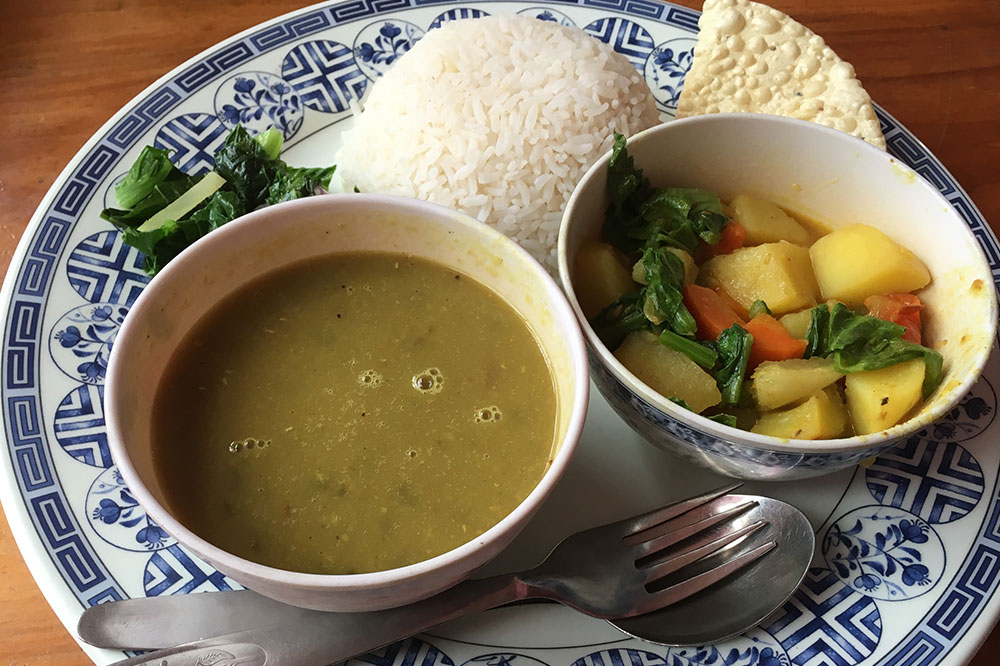 Dal bhat
The cost of 3 meals will probably set you back RS2,500 (~S$30) per day. Food I would recommend are dal bhat (a lentil curry with rice), steamed or fried yak dumplings, and yak cheese.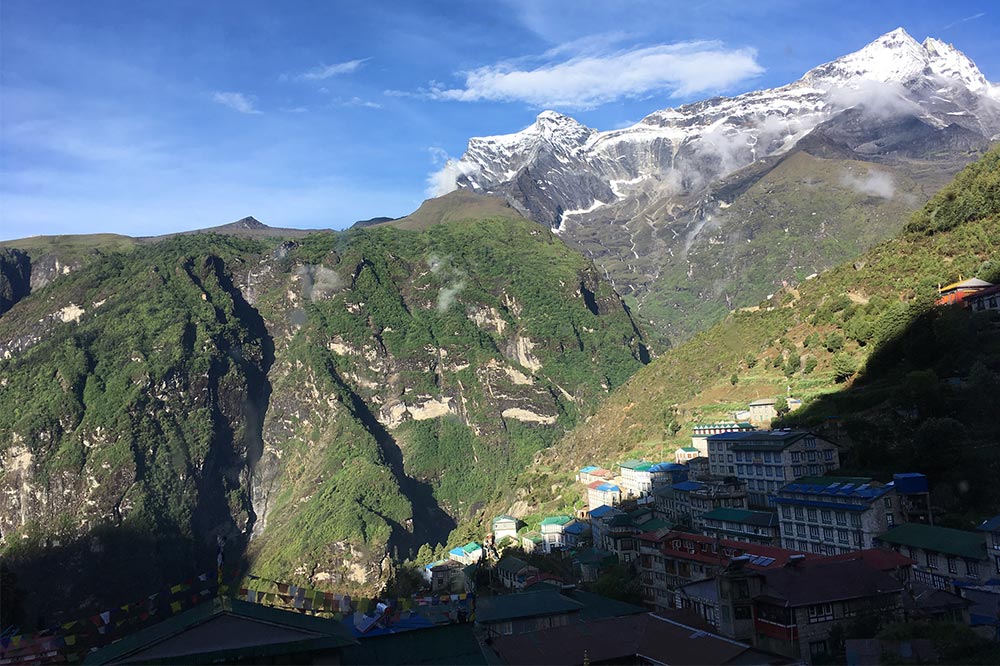 Namche Bazaar, where you can buy miscellaneous goodies
Pro tip: As you trek higher up the mountain, sweets and treats will cost you an arm and a leg. I remember fantasising about Mars bars for a good hour one evening but refusing to buy one because of the extortionate price. Fear not, in Namche Bazaar (a little town on the way to EBC that is a popular place to acclimatise), there is a little food market every Saturday where you can buy biscuits and goodies for cheap. Make sure you bargain when you're there.
Accommodation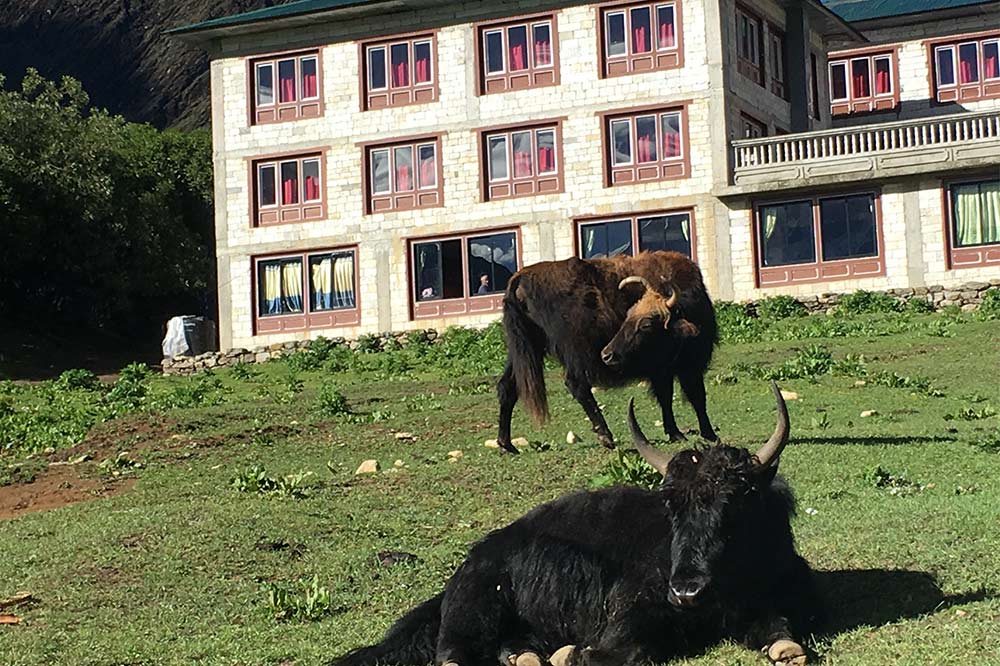 Serious sunbathing taking place outside my accommodation
If you hike during the low season (June to August aka monsoon season), every guest house you stay at will be free, as long as you eat dinner and breakfast there. Yes, you read right. Free. If they do try to charge you, just tell them you will eat all your meals there and they will likely remove or reduce the charge. 
During peak season (October to March), however, guest houses may charge between ~$3 to ~$10 per night. 
Miscellaneous expenses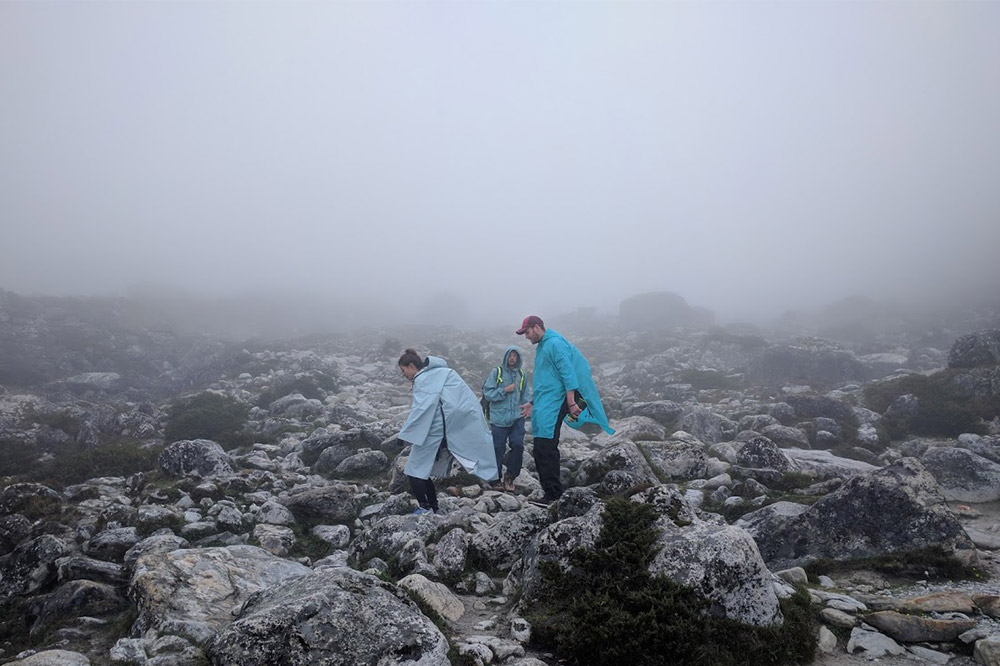 With any trip, there are miscellaneous expenses that crop up. For example, you will be charged to use Wi-Fi, hot showers and to charge any of your electrical goods. You might also want to buy booties or a hat to keep you warm higher up the trek. It's always good to allocate a bit of pocket money. I think I spent just under ~$140 on miscellaneous items. 
Total cost of trek to Everest Base Camp
Flights: ~$460
Entrance fees: ~$60
Trek: Free
Accommodation: Free
Food: ~$300
Miscellaneous: ~$140
Grand total: ~$960
Trekking Up To Everest Base Camp For Under $1,000
Tackling Everest Base Camp made me confront my fears and helped me listen to my inner voice and passions. The trek took me 10 days but the lessons I learnt along the way will stay with me for a lifetime. I made lifelong friends and left with a huge sense of gratitude and accomplishment. If you have any hesitations about going, please don't let the cost be one of them.
Also read:
This Blind 61-Year-Old Singaporean Conquers Mountains While Volunteering At 12 Welfare Homes
All images courtesy of Aisha Preece