Vietnam By Motorcycle As A Solo Female Traveller
A few years ago, I decided to travel across Vietnam by motorcycle.
Most people I knew had either gone around the country on tour buses or hired a car. I wanted to experience Vietnam differently and really immerse myself in the culture. I also love riding motorbikes—the way the sun kisses my skin and the wind slaps my face makes me feel alive.
Hence, I embarked on a month-long solo backpacking adventure from Hanoi to Ho Chi Minh City. It was a treacherous yet exhilarating journey, one that changed me as a person. It was also one of the most physically demanding adventures my body has ever endured.
Choosing my route across Vietnam by motorcycle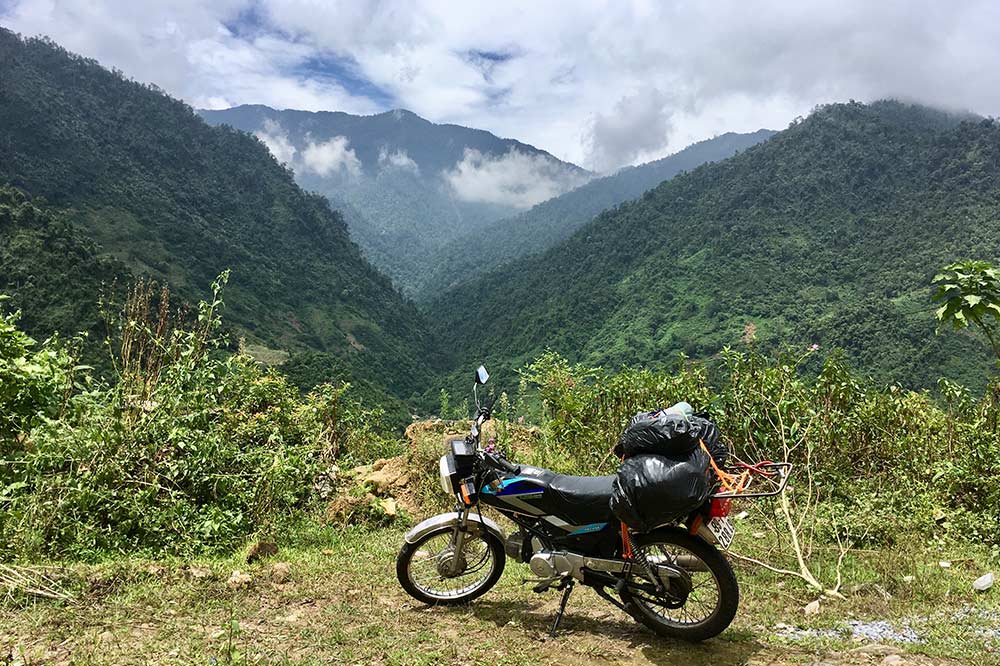 I am no motorbike expert, so Google was my advisor. I googled the best places to rent long-term motorbikes and went with the company that spoke the best English. I ended up renting a 250cc (cc is the size of the bike engine. On a basic level, the higher the cc, the faster the bike) motorbike for 30 days, which cost me $300. I named him Andrei, which means 'brave' in Russian. I figured I needed a brave bike to navigate me through the winding potholed country roads of Vietnam!
The bike rental company gave me a map that recommended places to stop and explore. I studied the map in great detail and planned my route accordingly. Every evening, I would plot the location I wanted to ride to, spots to stop at along the way, the number of kilometres it would entail, and how long it would take me to get there.
In the end, I opted to ride from the north to the south of Vietnam. I started in Hanoi, went up all around the north, then made my way to the south and ended up in Ho Chi Minh City. I kept moving more or less every day or every 2 days, and visited over 15 places along the way.
Surviving the dark, floods and potholes
The biggest mistake I made on my first day riding was arriving at my destination after sunset. There were no streetlights, which meant I couldn't see the potholes and debris on the road. I had to lift my helmet visor so I could just about make out the road. Night bugs started hitting my face, which made my eyes itch and swell up. I was essentially riding blind.
Big lorries kept rushing past me at alarmingly dangerous speeds and I prayed none of them would crush me. I couldn't stop as I was in the middle of nowhere, so I rode and rode and finally made it in one piece to the next town. NEVER again.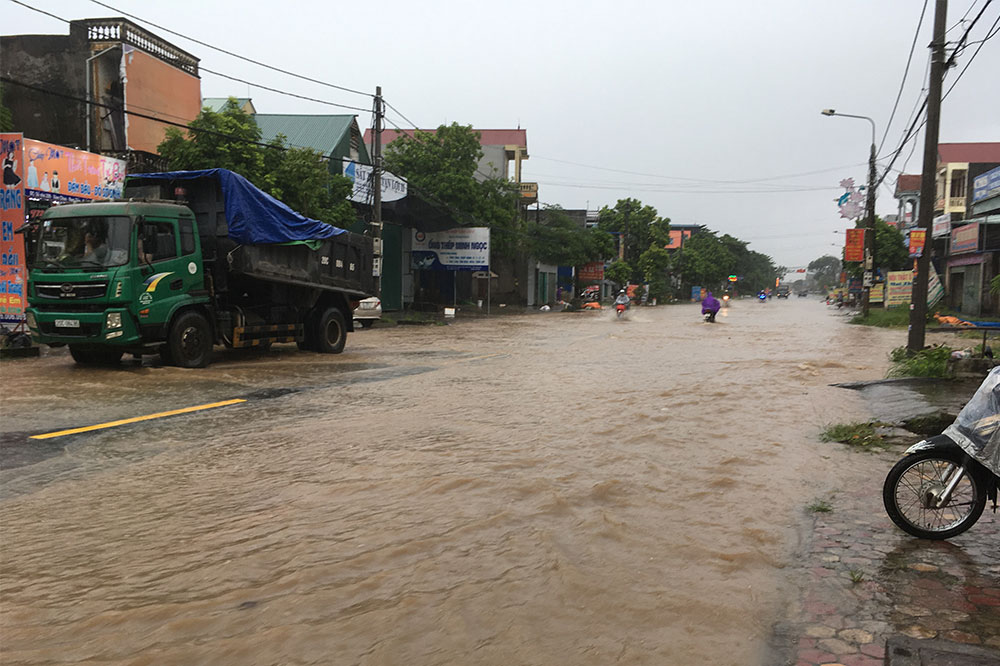 Nothing prepared me for riding in the floods of Vietnam. It was the monsoon season, which meant the weather was delightfully warm in the morning but poured buckets in the evening. Riding through the floods felt a bit like swimming with a 180kg piece of metal and a heavy wet backpack—extremely challenging!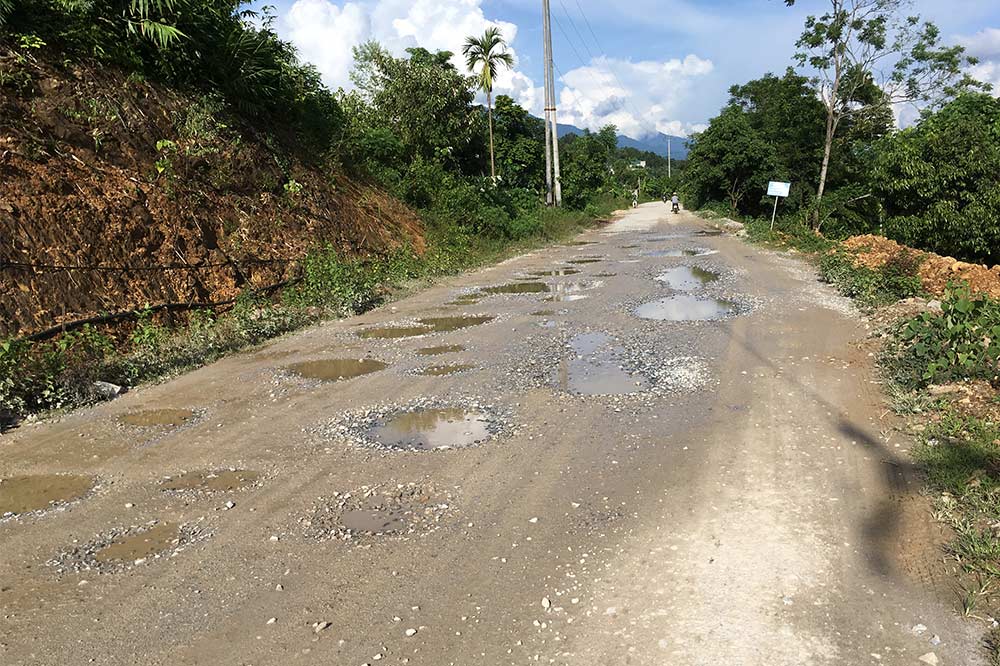 There were also enormous potholes, with some as deep as my ankles. I had to gingerly navigate the bike through them so I didn't catapult into the trees and break my teeth.
Also read:
My Solo Backpacking Trip To Israel And Palestine Under S$1,500 For A Month
Incidents that happened on my journey
Speaking of potholes, bad roads meant the motorbike tyres were prone to bursting. My biggest fear was to get a flat tyre, as I wouldn't know how to fix it. Luckily, motorbike repair shops are aplenty in Vietnam and my tyre burst as I was jubilantly arriving into a town after a long day of riding.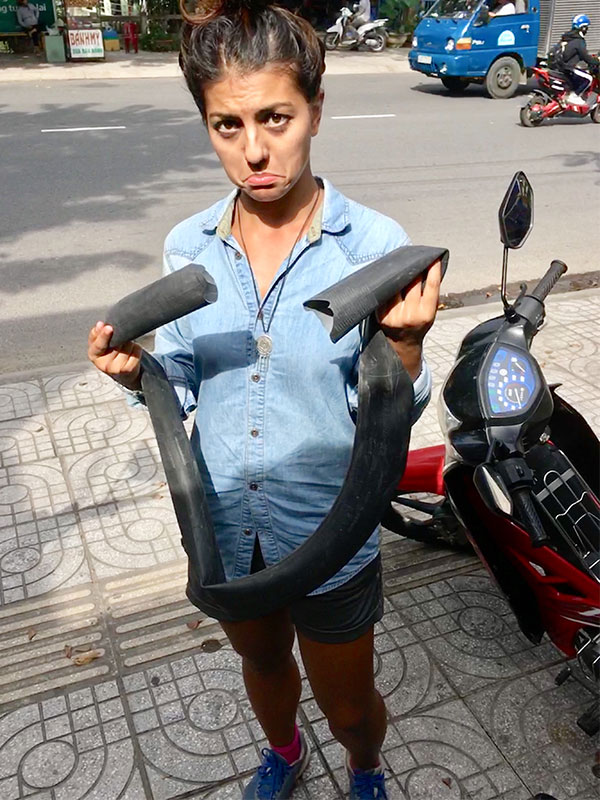 I also managed to burn my leg on the exhaust pipe, which was fine until it started becoming infected. I should have seen a doctor right away but I chose to ignore it. One morning, I woke up with my wound stuck to my bedsheets. After breathing like I was in labour for 15 minutes, I finally plucked up the courage to rip it off. It was excruciating.
As with any trip, you are bound to meet unsavoury characters along the way. I bumped into one particular man at my hostel who didn't seem to understand the concept of "I am not interested". He said, "You're a female travelling alone. You must be lonely. Of course, you want sex." Yuck.
The good eclipsed the bad by a mile
Despite some hiccups, I also saw countless breathtaking sights along the way.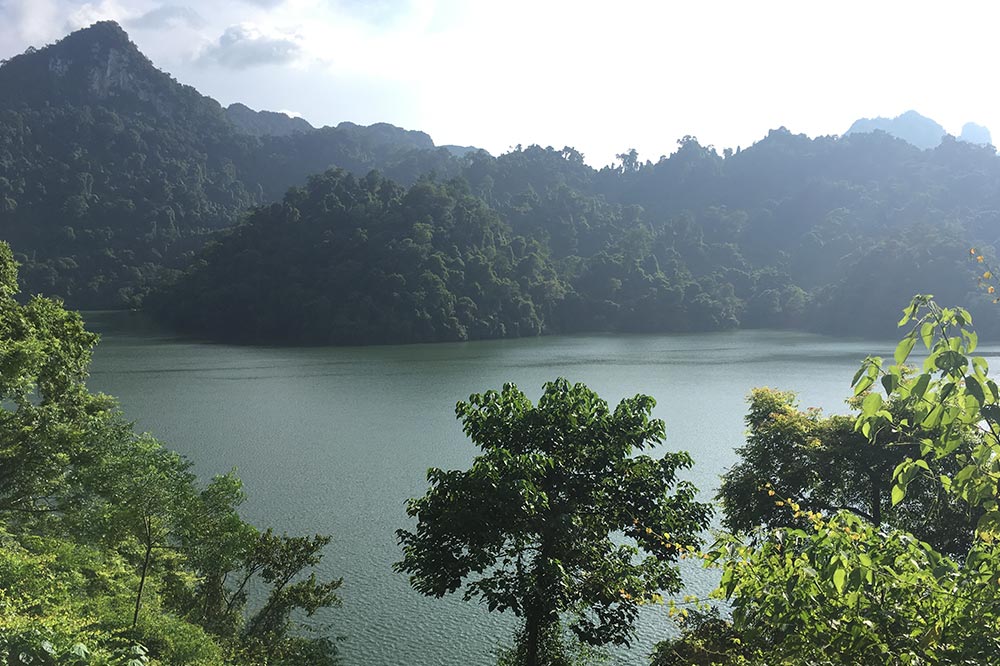 Ba Bể Lake, the largest natural lake in Vietnam
I remember riding through the windy roads of Ha Giang feeling like I was in an Avatar scene. I rode through misty clouds and witnessed small waterfalls cascading onto the roads surrounded by lush green mountains. Everything was silent except for the gentle rumble of my motorbike echoing into the valley.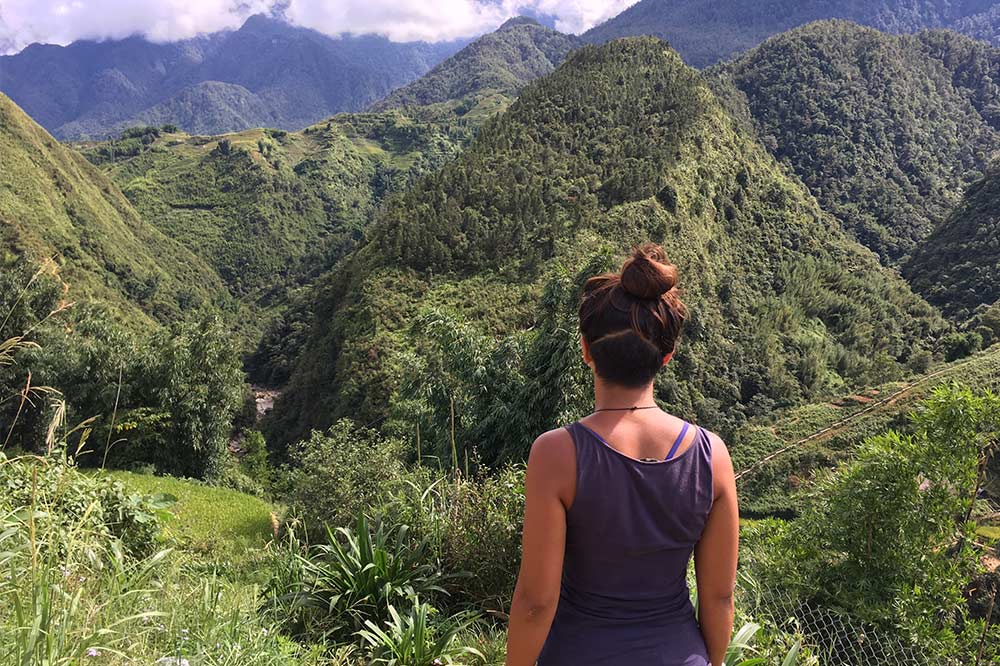 Trekking through Cat Cat Village in Sapa
I fell asleep in a simple wooden hut one night and woke up to water buffalos peering at me inquisitively.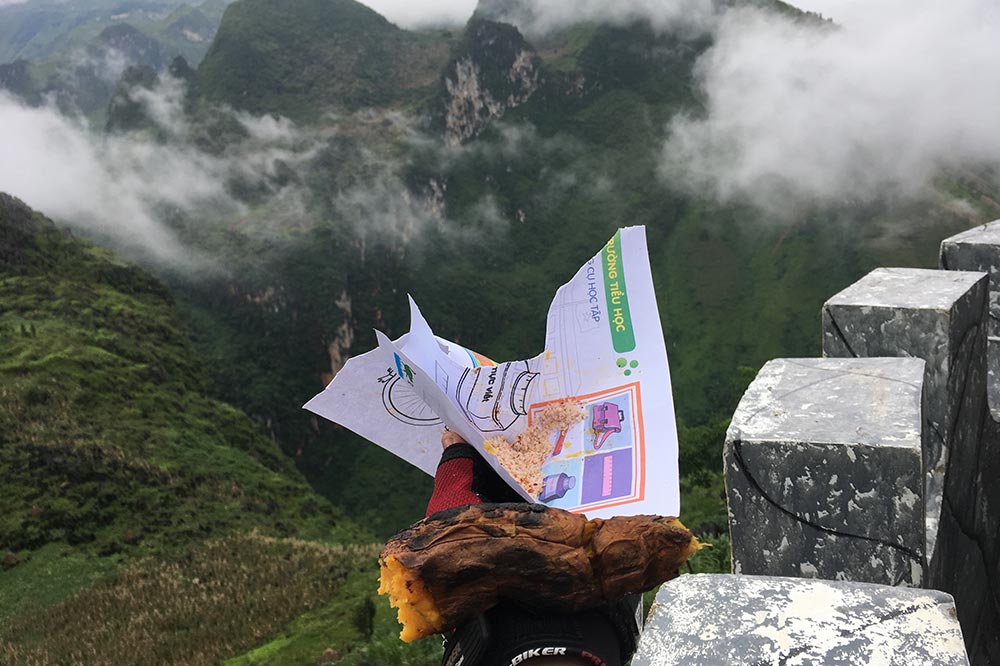 I tasted pink mountain salt drizzled over a piping hot grilled sweet potato. I donned a traditional Vietnamese hat complete with gold tassels and bells and shared my sweets with some children playing in rice fields.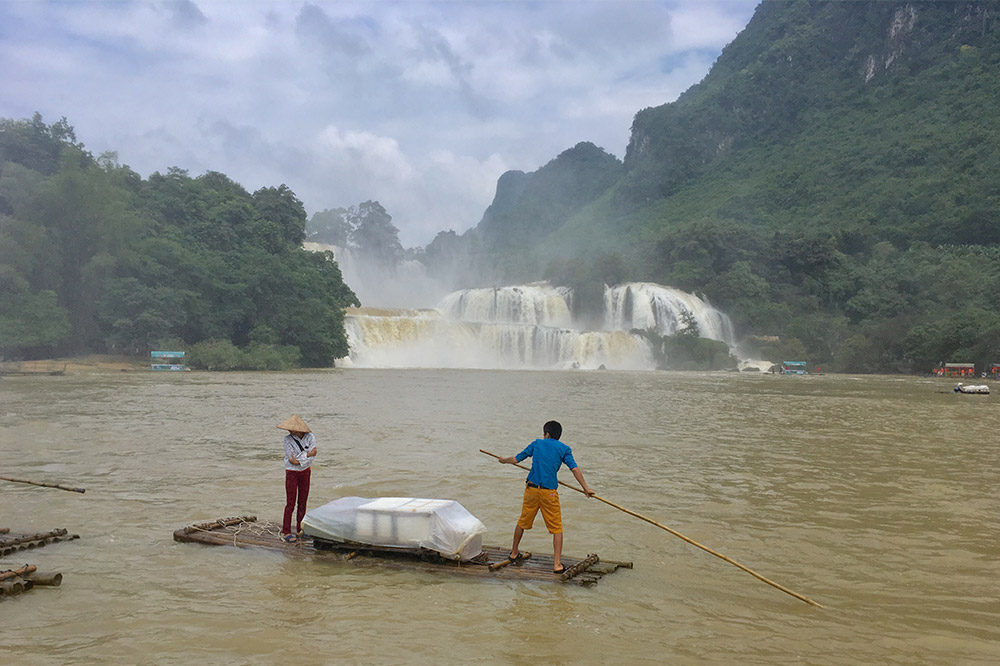 I admired the grandeur of Ban Gioc Waterfall, which sits on the border between China and Vietnam. On one side of the waterfall, everything is written in Vietnamese while on the other, all the signs were in Chinese.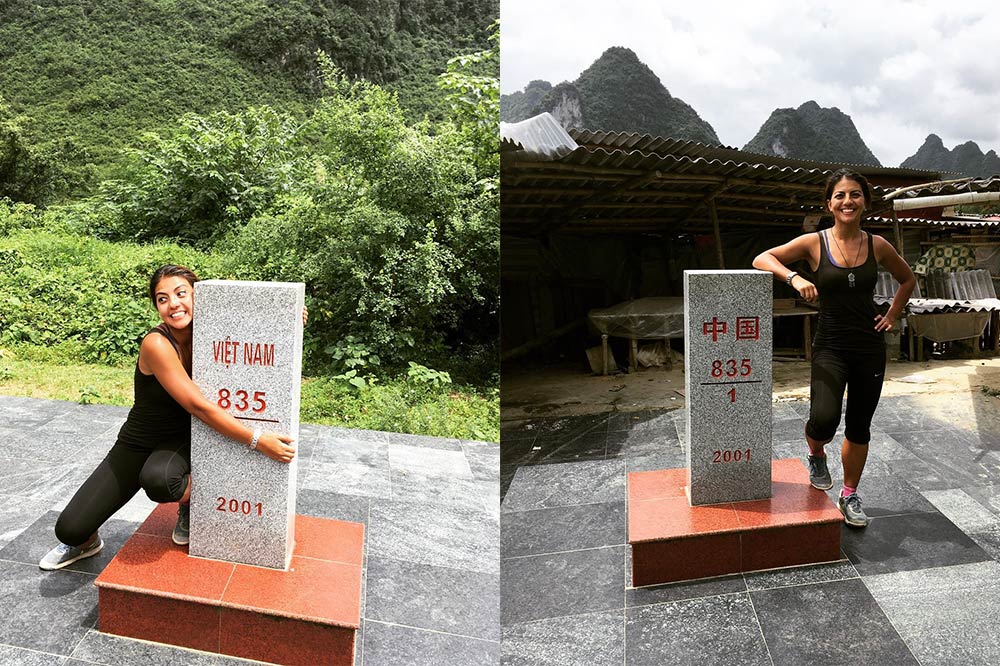 Accommodation and food costs
During the trip, I stayed in hostels and homestays. Some places were as cheap as US$5 but I paid no more than US$10 per night for accommodation.
Food was equally cheap, and always delicious. I spent no more than US$10 on meals per day as the hostels provide basic breakfast items like toast, cereal, etc. I remember paying $1 for a huge bowl of noodles and soup at a stall in the countryside. Dinner would typically be a dish like fried rice, which was about US$1.50.
My Journey Across Vietnam By Motorcycle
As I recount this journey, I feel a deep sense of longing to travel Vietnam by motorcycle all over again. To lose myself in the Vietnamese countryside with nothing but Andrei and my backpack to keep me company.
Also read:
What I Wish I Knew As A Solo Female Traveller Before Backpacking To 20 Countries
Photography by Aisha Preece