Lightweight Facial Oils For Acne-Prone Oily Skin
Since my teens, I've been plagued with a double whammy of acne-prone, sensitive skin. Choosing the right beauty products for myself always felt akin to conducting a science experiment.
After scrutinising the ingredient list for heavier emollients and fragrances, I'd cross my fingers and hope I don't get a nasty breakout. That process led me to facial oils.
Often made with minimal ingredients, most facial oils don't contain chemicals and synthetics, making the purchasing process easier on my end. After years of trying various facial oils, these are the few I've found to work.
Won't facial oils break me out?
For those with oily, blemish-prone skin, the idea of slathering oil all over your face probably sounds blasphemous. But, it isn't as counterintuitive as it sounds.
These are two main acids to look out for: linoleic acid (omega-6), an unsaturated fatty acid found within the lipids of the skin's surface; and oleic acid (omega-9), a monounsaturated fatty acid.
When your skin has lower levels of linoleic acid and higher levels of oleic acid, the sebum it produces becomes thicker, so it's more likely to clog pores. Excess oil production is often a symptom of hormonal imbalance too.
Feeding the skin with facial oils rich in linoleic acid will help balance sebum production, and in turn, reduce pesky pimples.
How I use them:
Now, I use 4 to 5 drops in place of my night moisturiser, and I'll even add a drop or two in my day cream when I'm up against a cooler climate.
If you've got oily skin that's prone to breakouts, here are some oils you can give a shot.
Rosehip oil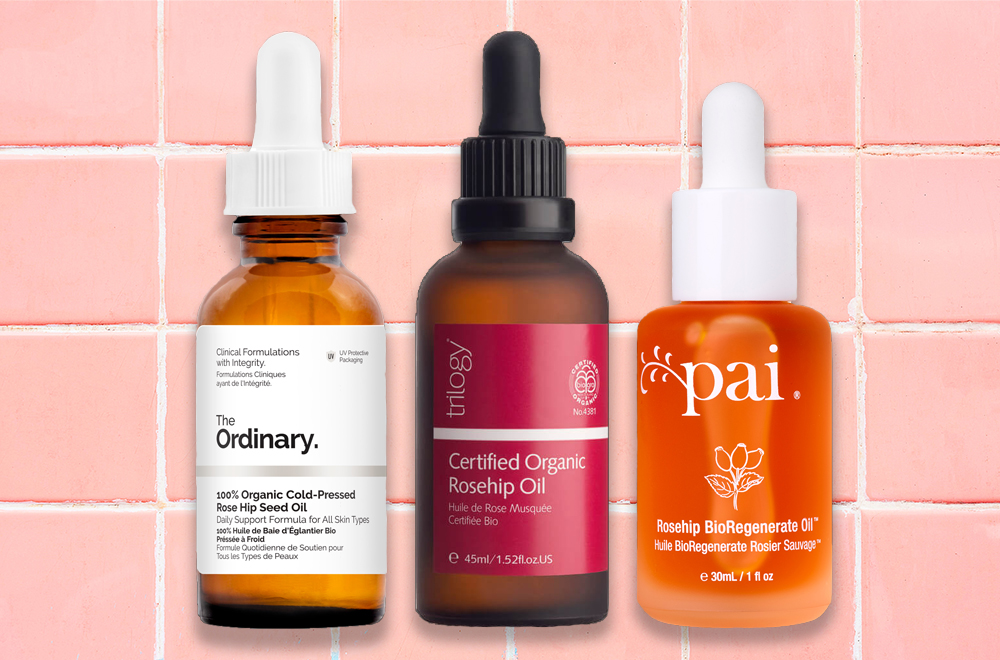 From left to right:
The Ordinary Organic Cold-Pressed Rose Hip Seed Oil (S$16.19)
Trilogy Certified Organic Rosehip Oil (S$42)
Pai Rosehip BioRegenerate Oil (S$44)
What do Kate Middleton, Miranda Kerr, and David Gandy have in common (apart from being incredibly attractive white people)? Their love for rosehip oil, of course.
Rosehip oil is high in vitamin C and pro-vitamin A, which you can liken to a natural form of retinol. It regenerates skin, getting rid of dead skin cells and excess sebum, as well as smoothing out fine lines.
I cracked open a bottle of Trilogy's famed rosehip oil last July when my skin was hit by a major wave of hormonal acne.
And in two weeks, I noticed a drastic change in texture and tone. My skin felt softer, and those red blotchy patches dialled down in saturation, so I didn't have to cover up with much foundation. Here's the best part: my acne scars had lightened.
If you're trying rosehip oil for the first time, know that it bears a strong, earthy smell. The scent isn't for everyone, but the odour dissipates within seconds of application.
Also read:

Jojoba oil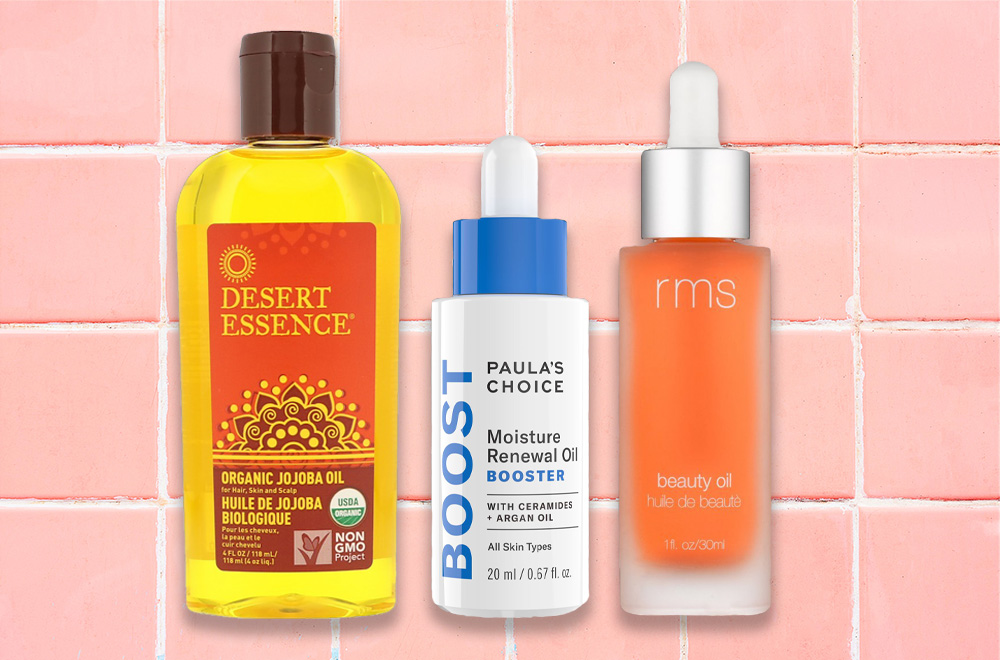 From left to right:
Desert Essence Organic Jojoba Oil (S$17.77)
Paula's Choice Moisture Renewal Oil Booster (S$52)
RMS Beauty Oil (S$88)
Used as a carrier oil in most facial oil blends, jojoba oil is slightly higher in oleic acid but still able to balance out acne-prone complexions. This is because its molecular composition is close to that of sebum, readily absorbed into the skin.
The oil also has antibacterial and anti-inflammatory properties which work to keep acne at bay as it soothes blemishes.
If you're new to facial oils, this is an ideal one to start with; jojoba was my gateway pick. The most effective oil blends I found are those that combine jojoba with rosehip oil, tinged with herbal extracts, doubling up on skincare benefits.
Also, since it's lightweight, I've also been using this in place of body lotion, even during the day.
Evening primrose oil
From left to right:
Now Solutions Evening Primrose Oil (S$16.98)
Aubrey Organics Evening Primrose Oil (S$21.77)
Burt's Bees Complete Nourishment Facial Oil (S$52)
Evening primrose oil is often consumed in the form of supplements for its health and beauty benefits, but you can apply it on your skin too.
Like rosehip oil, evening primrose is higher in linoleic acid, so it helps to regulate the skin's oil production when used topically.
Since it works to control eczema and acne flare-ups, I reach for this to soothe any irritation, including rashes that pop up unannounced.
Evening primrose feels heavier on the skin, but in my experience, it sinks in almost as quickly as the aforementioned oils without leaving a greasy residue.
If you're trying this out for the first time, start with 2 to 3 drops at night and tailor accordingly.
Facial Oils For Acne-Prone Skin
Try to purchase facial oils of an organic variety. You may have to fork out a little extra cash, but know that you're paying for higher quality that's ultimately better for your skin.
But, if the price isn't within your budget, simply make sure the oil is cold-pressed. This extraction process preserves its nutrients and skincare properties, so you're getting all its benefits.
So if your oily, acne-prone skin is currently the bane of your existence, try trading your moisturiser in for one of these facial oils.
They promise to soothe, hydrate, and balance, so you won't ever have to go back to spot treatments and blotting papers.
Also read: