Beauty Brands Like Glossier
We're living in the Golden Age of indie beauty, with Glossier paving the way for niche, cool-girl labels.
The brand's success can be attributed to the reputation of Into The Gloss and founder Emily Weiss; but it's the Millennial-centric marketing, packaging, and attitude that catapulted Glossier to cult status.
We're constantly on the lookout for brands with a similar vibe, currently flying under the radar. On our hunt, we seek the hallmarks of Millennial beauty: minimalist yet aesthetically pleasing packaging, multi-use products for girls on-the-go, and easy, fuss-free application.
If you've been drinking the Glossier Kool-Aid, here are the beauty brands to quench your thirst for more #topshelfie offerings.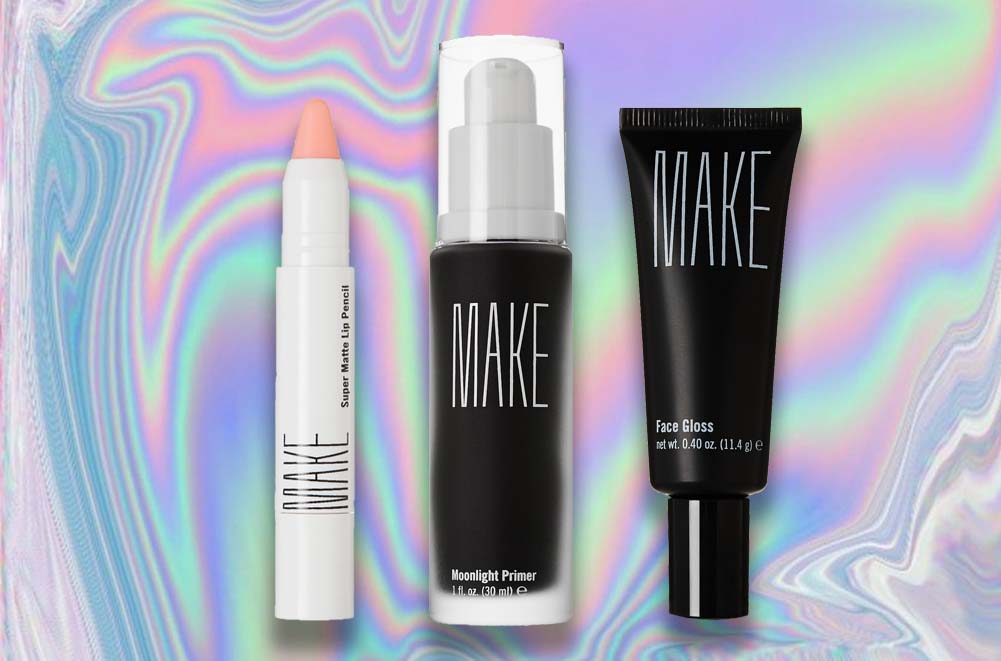 From left to right:
Make Beauty Super Matte Lip Pencil (~S$32)
Make Beauty Moonlight Primer (~S$72)
Make Beauty Face Gloss (~S$40)
This sleek, curated line of products contain the purest ingredients, coupled with the highest level of innovation. Instead of following trends, the brand prides itself on its technology-driven approach to beauty.
One of the most intriguing products is the Moonlight Primer, a black primer which goes on sheer to block out radiation from electronic devices, as well as protect against damage caused by heavy metals.
There's even a colourless lip pencil which mattifies the finish of any lipstick without caking, so you don't have to scour the earth for a matte version of your satin lippie.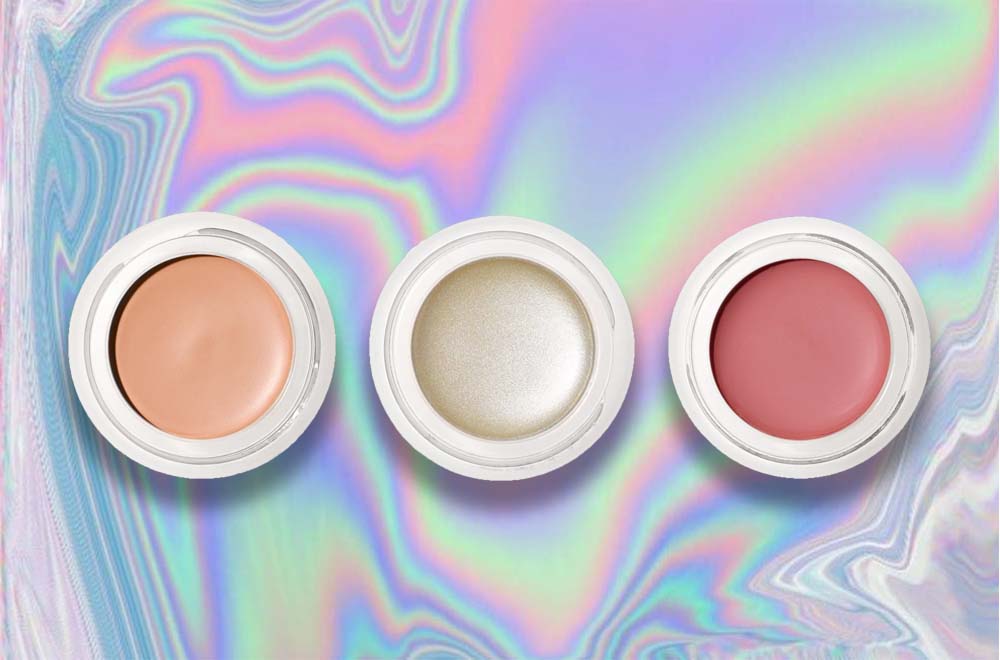 From left to right:
RMS "Un" Cover-Up Concealer + Foundation in 11 (S$45)
RMS Living Luminizer (S$47)
RMS Lip2Cheek Tint in Demure (S$45)
If there's one beauty brand that's always pitted against Glossier, it's RMS Beauty. Created by veteran makeup artist Rose-Marie Swift, the natural brand is one of the top-performing in green beauty, loved by both celebrities and editors.
The RMS "Un" Cover-Up Concealer is often compared to Glossier's Stretch Concealer, both of which hide undereye circles and balance redness while keeping the skin moisturised.
We're fond of RMS' Living Luminizer too—it imparts a natural glow that rivals other cream highlighters on the market, including Glossier's Haloscope.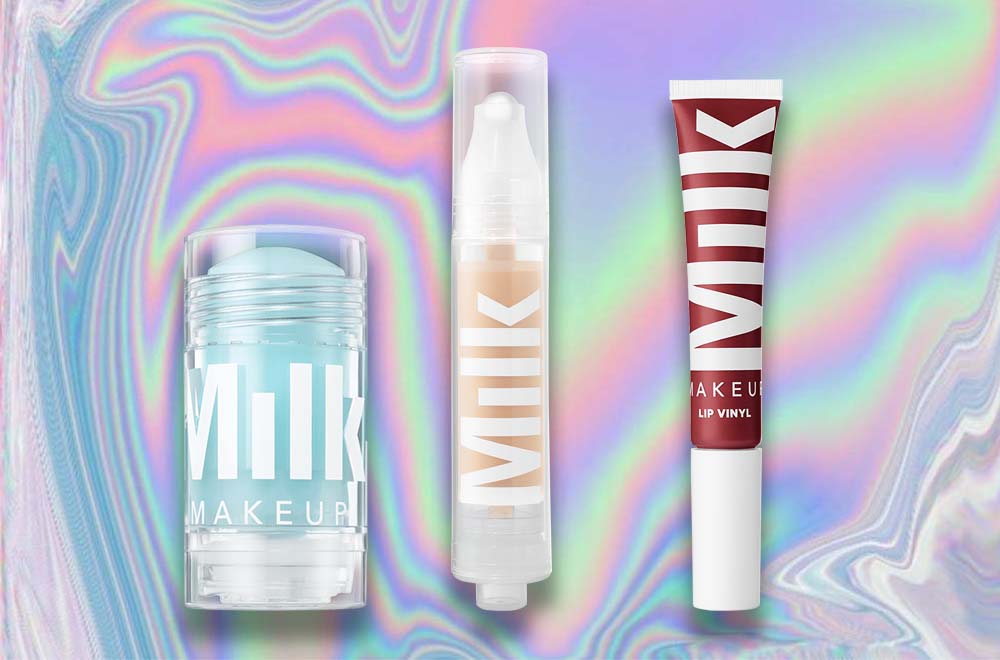 From left to right:
Milk Makeup Cooling Water (~S$33)
Milk Makeup Sunshine Skin Tint in Fair (~S$36)
Milk Makeup Lip Vinyl in Queen (~S$33)
Milk Makeup's claim to fame has been its on-the-go solutions to makeup and skincare. Each product has been crafted for the sloth busy bee, so you can swipe and blend without a brush.
Our favourite travel-friendly product is the Cooling Water, a de-puffing gel stick packed with seawater and caffeine to refresh and hydrate the skin. For drier skin types, you can also use this as a moisturising primer under foundation.
If you're a fan of Glossier's Perfecting Skin Tint, check out Milk Makeup's Sunshine Skin Tint. Unlike Glossier's, this rollerball foundation uses lightweight plant oils for sheer, buildable coverage, and contains SPF 30 to protect from harmful UV rays.
Also read: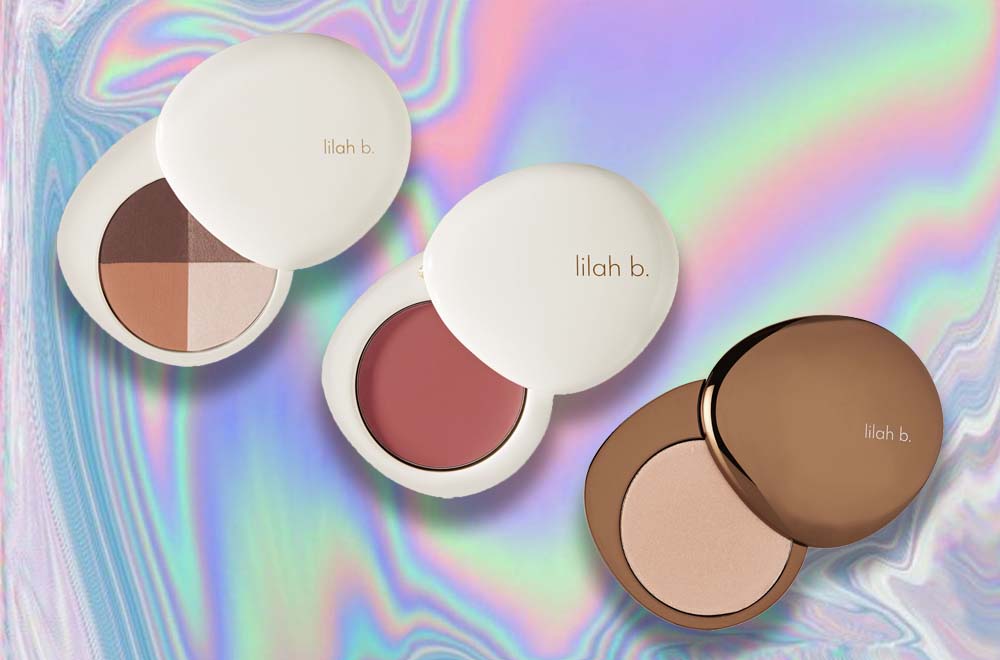 From left to right:
Lilah B. Divine Duo Lip & Cheek in b.lovely (~S$55)
Lilah B. Palette Perfection Eye Quad in b.alluring (~S$69)
Lilah B. Glisten + Glow Skin Illuminator (~S$85)
Founded by beauty industry veteran Cheryl Yannotti Foland, Lilah B. seeks to declutter your makeup bag, while letting you create a polished look with fewer products.
The brand's creamy, long-wearing moisturising colours for both cheeks and lips are an example of their multi-purpose product line. The convenient duos come in a variety of shades to be layered on for drama, or kept simple with a swipe.
Those stone-shaped compacts, inspired by the beaches of Southern Italy, reiterate Lilah B.'s grab-and-go minimalist mission. We noticed Glossier's taken an aesthetic cue from the brand for their solid perfume too.
Over the years, Urban Outfitters slowly introduced more beauty products into their stores. Jumping in on the booming makeup industry, the retail company is launching a beauty line of their own.
Called Ohii (pronounced "Oh, hi"), the brand will carry products that enhance your features, so you won't find a full coverage foundation here. Instead, we hear there's a glow pen intended to wake tired-looking eyes, and a highlight kit for easy strobing.
It's scheduled to launch on 10th September online and in stores; and while we've yet to try out any products ourselves, Glossier rep Rohini Elyse is getting us excited for the 10-shade eyeshadow palette and surprisingly, a charcoal-powered deodorant.
Cool Beauty Brands Like Glossier
If your bathroom shelves are in need of a cool-girl revamp, check out these brands that will amp up the Glossier vibes in your beauty collection.
Also read: