Goodwood Park Hotel Easter Feaster Set
As we're steadily approaching the end of March, the Easter Bunny will soon be paying us a visit on Easter Sunday this upcoming 17 April. 
To hop into a new month on a high note, Goodwood Park Hotel is introducing their Easter Feaster high tea takeaway set, filled with adorable rabbit-themed treats.
The high tea set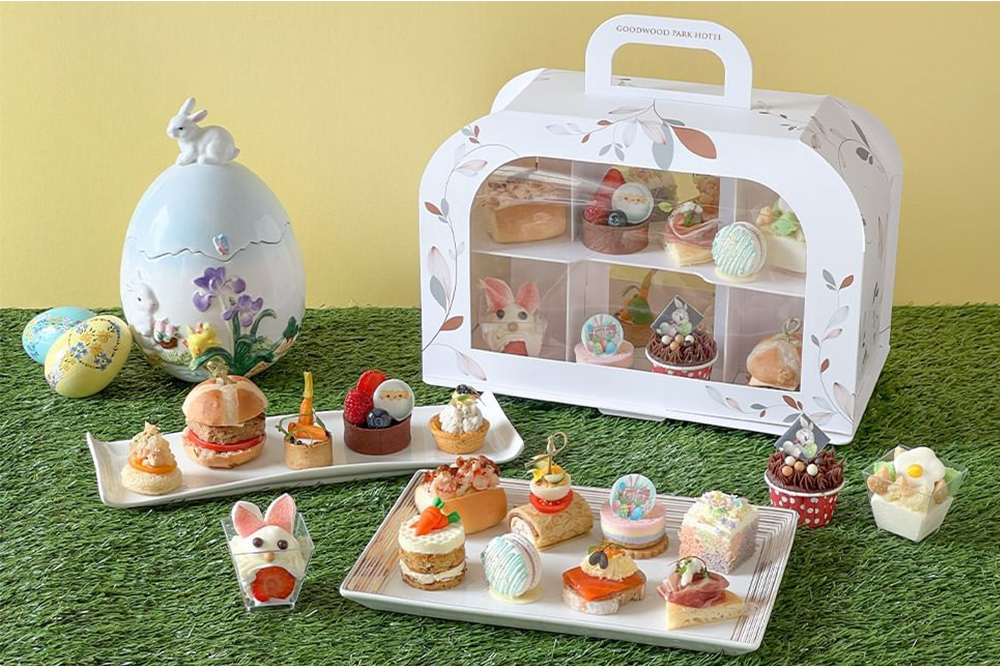 Source
The Easter Feaster high tea set will be available throughout the entire month of April, served in a neatly packaged 2-tier takeaway box. There's a total of 16 pieces of sweet and savoury treats, perfect for indulging your inner tai tai from the comfort of home.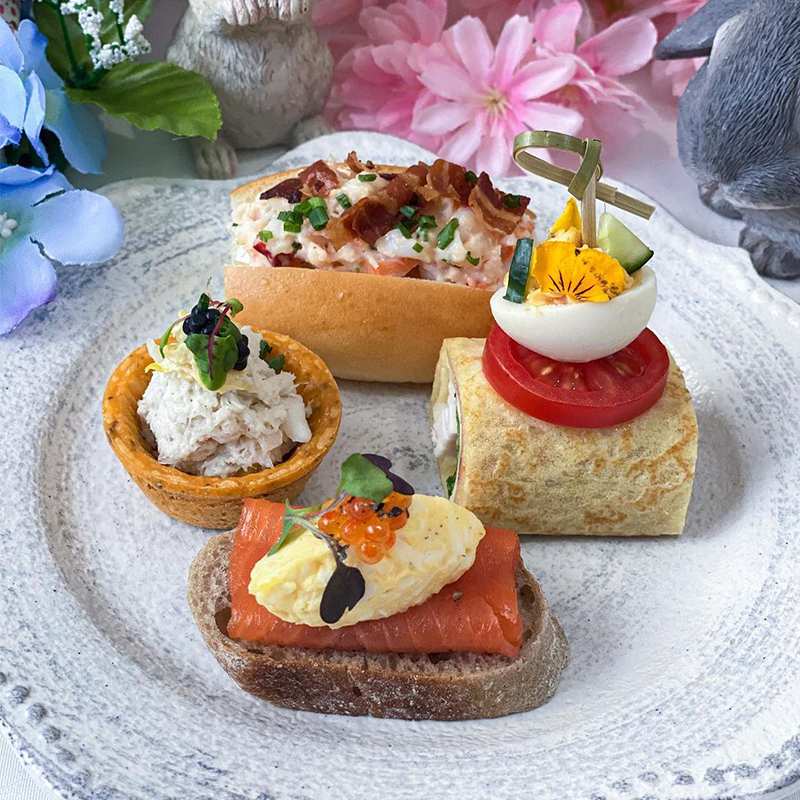 Source
Treat yourself to a range of savouries, such as the Mini Maine Lobster Roll, Bacon and Chives, as well as the Smoked Salmon, Egg Quenelle and Trout Roe. One piece of each flavour is available in the set, so you can appreciate them all through small bites without getting too full.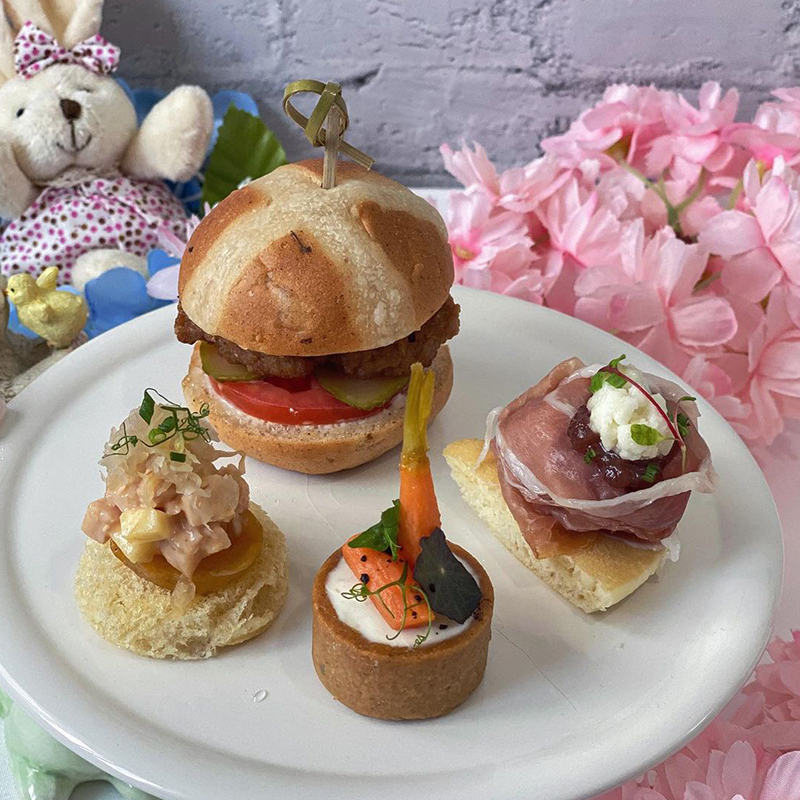 Source
Don't miss out on the Mini Hot Cross Bun With Impossible Meat and the Candied Baby Carrot and Duck Rillette Tartlet. As carrots are a rabbit's favourite treat, this meal is right on theme with the festivities.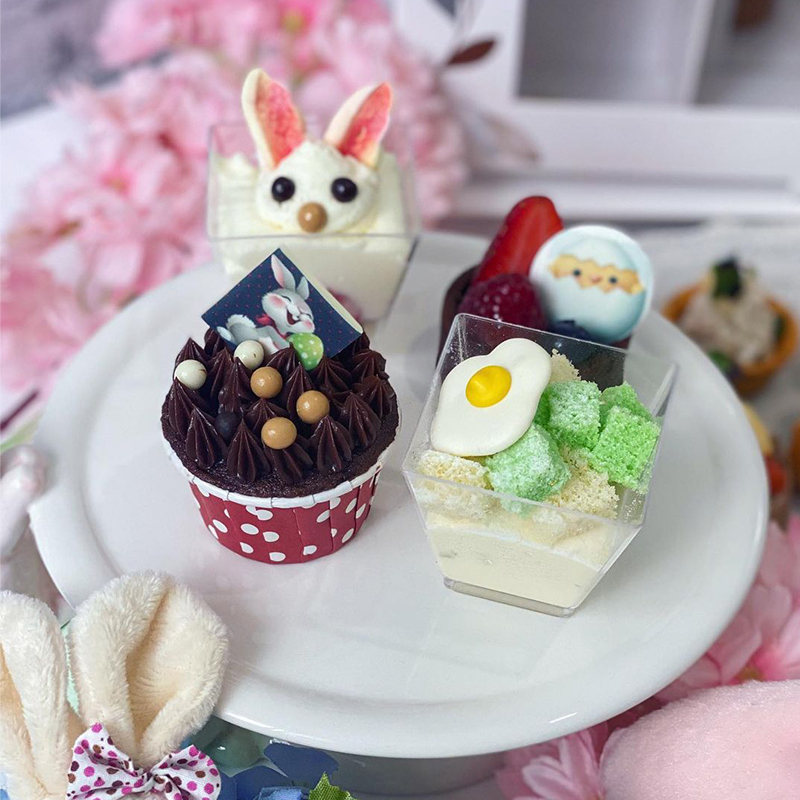 Source
Wash down the savouries with the cute sweets shaped like bunnies, chicks and eggs. From the White Chocolate Lime Mousse to the Easter Poke Cake, no Easter celebration is complete without a dash of sweetness.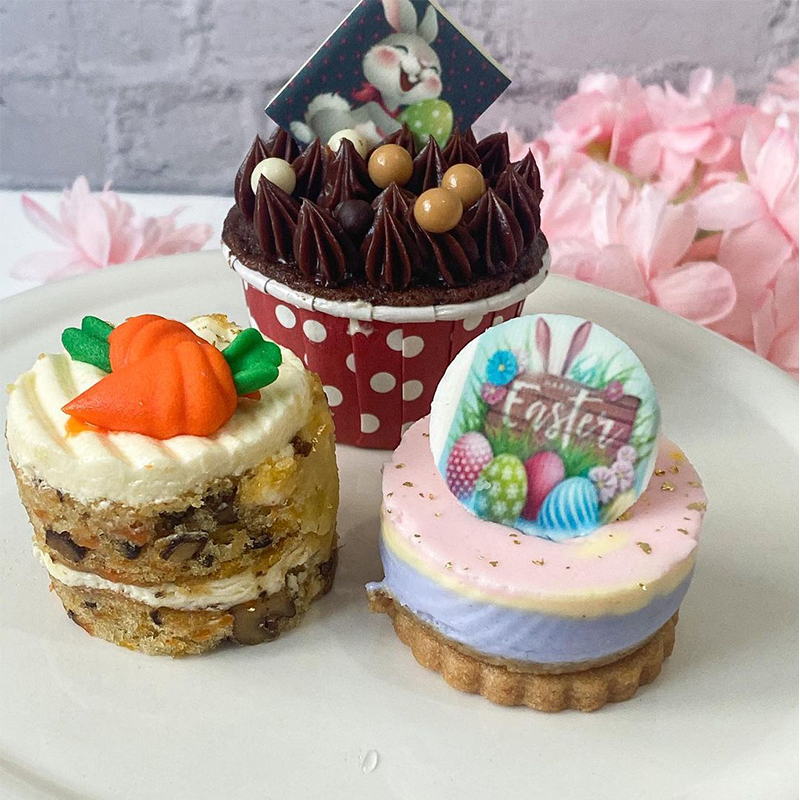 Source
Help yourself to the Classic Carrot Cake, topped with mini carrot-shaped icings on top. For those with a sweet tooth, there are also tarts, macarons and cupcakes to satisfy all your cravings. 
Indulge In Sweet & Savoury Easter Treats With Bunny Motifs At Goodwood Park Hotel
Before going on your Easter egg hunt, remember to charge up by indulging in a yummy high tea set with your girlfriends first. Since Easter Sunday is just around the corner, Goodwood Park Hotel's Easter Feaster takeaway set allows us to enjoy these adorable treats anytime and anywhere. It's available via delivery or self-collection on Goodwood Park Hotel's online order website.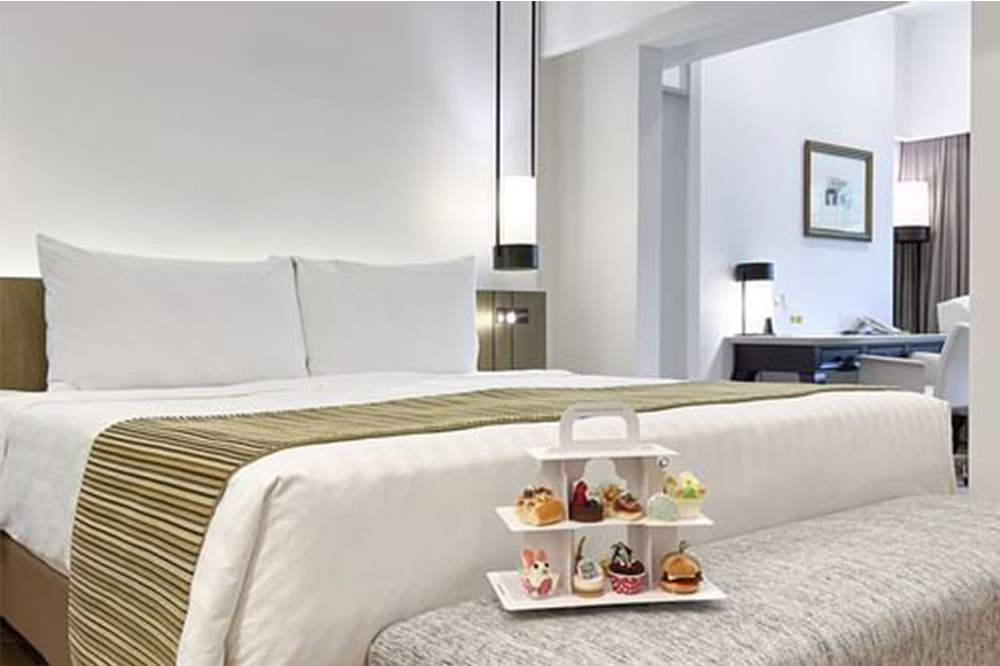 Source
If you can't get enough Easter pampering, Goodwood Park Hotel is also offering an Afternoon Tea Buffet as part of their Easter Staycation Specials. The Easter Afternoon Tea Buffet is only available from 15 to 16 April 2022, so make sure to book your reservations ASAP. 
Goodwood Park Hotel Easter Feaster High Tea Takeaway Set
Price: $78
Dates: 1 to 30 April 2022
Delivery fee: $14
Booking: Fill in the online order form on the website
Also read:
Grand Mercure Roxy's Ladies' Staycation Package Has A Free Manicure Set For You To Feel Like A Queen