Find Out Which Hair Removal Technique Suits You Best
Today, we have far too many hair removal techniques to choose from that it boggles my mind. Should I try waxing? Or should I stick to the good ol' shaver? Or how about laser removal? Being spoilt for choice certainly doesn't make this hairy predicament any easier.
So here's ZULA's guide for all you need to know about going hair-free—we tell you which technique will be your best option based on your priorities.
And if your priority is choosing the method which causes the least pain, we've got ya' too babe. Because we're ranking the techniques from the least painful to the most painful.
Note: Each method's pain level score is based on the average pain rating of all the ZULA girls.
1. Shaving (Pain level: 0/10)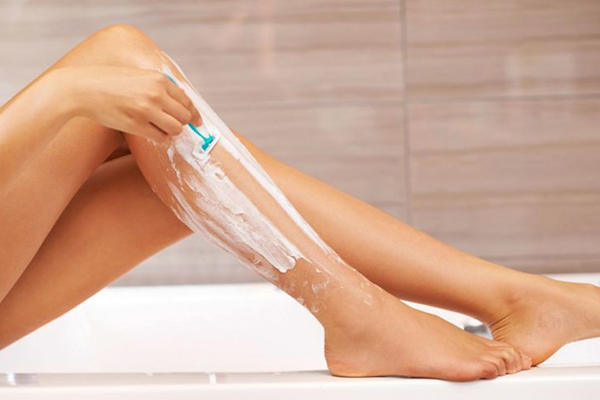 Shaving is the most common method of hair removal. You can choose between electric shavers or disposable razors.
Best for: Arms, Legs, Underarms, Bikini Area
Hair-free for: 2-3 days
Cost: From S$2.05 for a disposable shaver (6 per pack) from Fairprice Supermarkets
Pros: Painless and cheap
Cons: Hair grows back fast since it's only removed at skin level. One also needs to be careful to shave in the direction of hair growth to prevent ingrown hair, which hurts.
And if you've coarse hair, or hair that grows back quickly, shaving won't be your best option for hair removal. Unless you don't mind feeling like a prickly porcupine for the next few days!
2. Dermaplaning (Pain level: 0/10)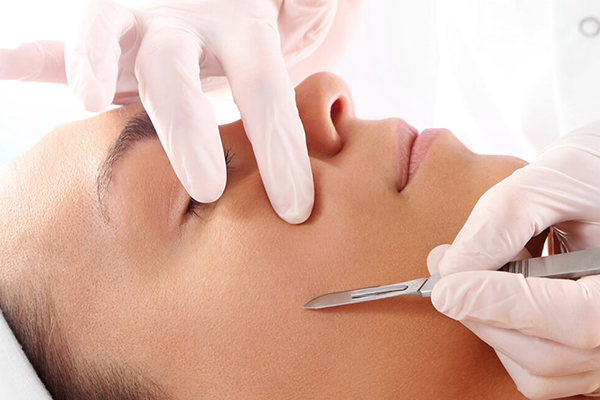 This method uses a sterile, surgical scalpel to gently 'shave' the skin's surface.
Best for: Peach fuzz (the annoyingly fine hair you have on your face that's visible up close)
Hair-free for: Up to 4 weeks
Cost: S$300
Pros: Also exfoliates your skin at the same time as it removes dead skin cells. So your makeup will go on smoother and skin care products will be better absorbed. It also instantly brightens your complexion. A 2-in-1 express treatment? The Singaporean in me approves.
Cons: There are few local clinics offering the costly treatment so booking a session may be difficult. Dermaplaning may also cause itching the next day.
Where to get: The Clifford Clinic
3. Depilatory Cream (Pain level: 0/10)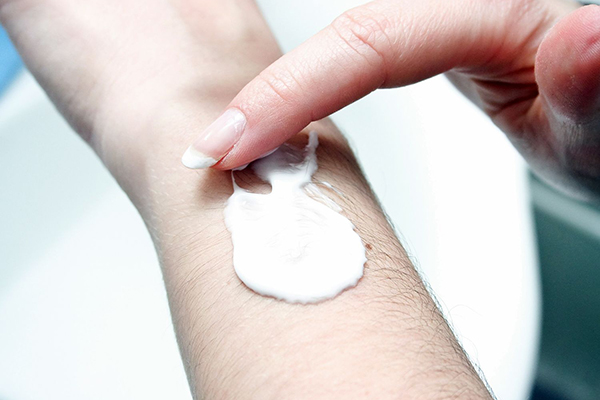 The cream contains chemicals which breaks down and 'dissolves' the hair à la Infinity War's "I don't feel so good".
Best for: Upper lips, underarms, legs, arms, bikini area
Hair-free for: 4-5 days
Cost: From S$13.45 at Watsons
Pros: It will last longer than shaving, but not as long as waxing. It's also a cheap and pain-free method you can do in the comfort of your home. And because it doesn't involve any use of a blade, it's great to get at those hard-to-reach places.
Cons: Depending on how sensitive your skin is, the chemicals in the cream can irritate your skin. It's recommended to do a patch test first.
4. Tweezing (Pain level: 5/10)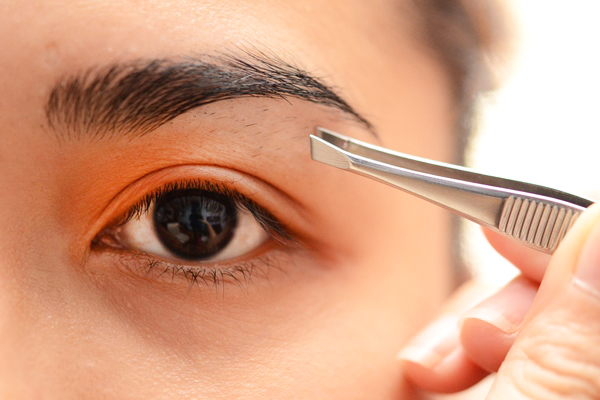 Best for: Facial hair such as eyebrows and chin hair.
Hair-free for: Up to 2 weeks
Cost: From S$2.70 for a pair of tweezers on Lazada
Pros: Like shaving, this is a cheap way of removing unwanted hair because all you need is a pair of tweezers (which can quite possibly last you a lifetime). You'll also stay hair-free for longer compared to shaving because hair is removed by the root.
It's also a great method for removing stray hairs that requires a certain level of eagle-eyed precision.
Cons: You cannot remove hair from a large area as it will be a time-consuming process, not to mention painful. You may also get ingrown hair if that pesky strand decides to break off instead of being successfully uprooted.
Where to get: If you don't want to tweeze your own eyebrows, you can have them done for you at Browhaus for S$25.
5. Intense Pulsed Light (IPL) & VPL (Variable Pulsed Light) (Pain level: 6/10)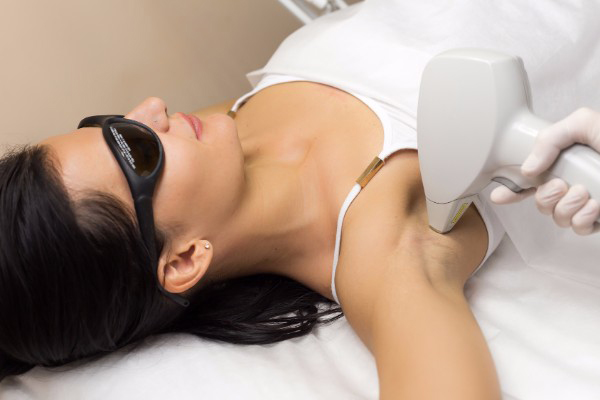 IPL isn't technically a laser, although both are attracted to dark pigment (melanin). Laser emits one single wavelength of light, while IPL uses a high powered light that contains multiple wavelengths and frequencies.
The light energy is absorbed and transferred as heat energy, which harms the hair, causing damage to and thus removing the follicle. VPL works like IPL with the difference being it's the upgraded, advanced version of IPL to suit darker skin tones.
Best for: Everywhere
Hair-free for: Semi-permanent, depends on the number of sessions you've done
Cost: Cheapest from S$38 for unlimited IPL sessions (underarms and bikini line only) at Musee Platinum Tokyo
Pros: IPL/VPL is cheaper than laser. If there's regrowth, the hair will be much finer than before. Semi-permanent means you don't have to bother with hair removal as often.
Cons: A monthly treatment is required for 4-5 months before it can be reduced to once every few months, or every half a year.
Does not work well on women with darker skin tones as the IPL works by targeting pigment. So for ladies with darker skin tones, there's a risk the light may react with skin instead of the hair. This leads to burning and scarring of the skin.
Pro tip: Darker skinned ladies would be better suited for VPL. Because VPL allows for more customisation than IPL.
Where to get:
For VPL: Qi Mantra (From S$321 for 6 sessions) | Sense By De Belle (S$238 for Brazillian) | Trimmings (S$300 for Brazillian)
Also check out these other IPL salons:

6. Laser removal (Pain level: 7/10)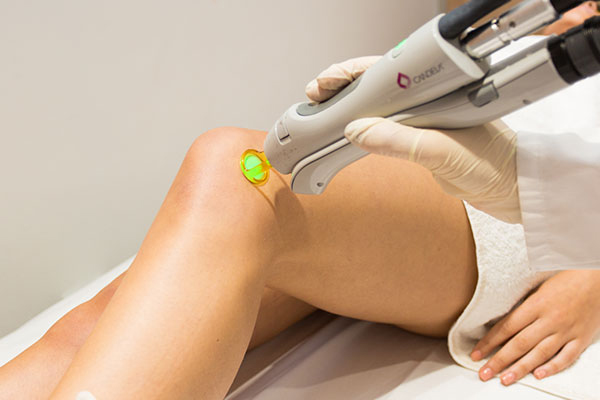 Unlike IPL, the laser can travel deeper down, giving a concentrated blast of light to the hair follicle to remove it.
Best for: Everywhere
Hair-free for: Semi-permanent, depends on the number of sessions you've done
Cost: From S$250 (per session) at Pink Parlor
Pros: May work better on darker skin compared to IPL. May also have quicker results compared to IPL. Good at targeting deep, thick hairs even at specific areas.
Cons: More expensive than IPL.
Where to get: Pink Parlor (S$250 for Brazillian) | The Aesthetics Centre (S$3,020 for 6 sessions of Brazilian) | Supersmooth (S$500 for Brazilian)
7. Threading (Pain level: 7/10)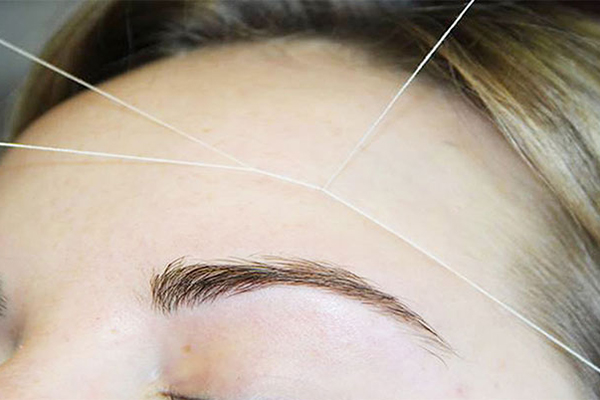 A common method to remove unwanted hairs on the face, and a popular way to get nicely shaped brows. Hair is removed by using a twisted thread that catches on unwanted hair, pulling it out as it's rolled across the skin.
Best for: Facial hair
Hair-free for: 2-4 weeks
Cost: From S$5 at Gooday Beautie
Pros: Compared to tweezing, it's a lot gentler on the skin. It is also very precise.
Cons: It can be quite painful for some. Also not forgetting the 'walk of shame' you've to do after, because your skin will be an angry shade of red.
Where to get: Gooday Beautie (S$5) | Rupini's (S$10) | Browhaus (S$25)
8. Sugaring (Pain level: 7/10)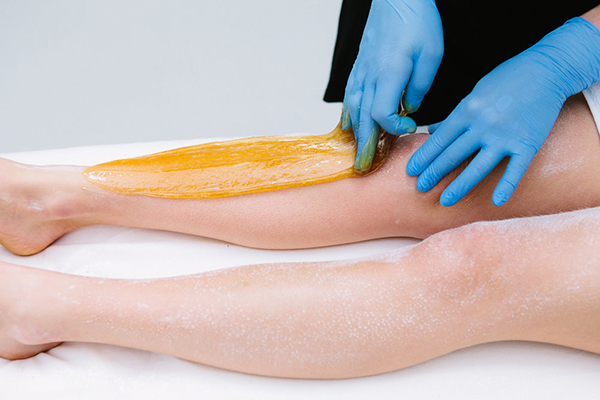 Uses a sugar-containing paste or gel applied on hair, which is then pulled out like waxing.
Best for: Legs, Arms, Bikini Area
Hair-free for: 3-6 weeks
Cost: From S$50 for a Brazilian at Flare Wellness
Pros: Sugaring uses natural ingredients, so you can even make it at home. And sugaring is less painful and less likely to burn your skin than waxing because the paste doesn't stick as much to the skin.
Cons: I'm not going to sugarcoat (pun intended), because even though it may not hurt as much as waxing, it will probably still hurt more than the other hair removal techniques. Because you're essentially yanking out a sizeable area of hair in one swift motion.
Where to get: Sugared (S$65 for Brazilian) | Flare Wellness (S$50 for Brazilian)
9. Waxing (Pain level: 9/10)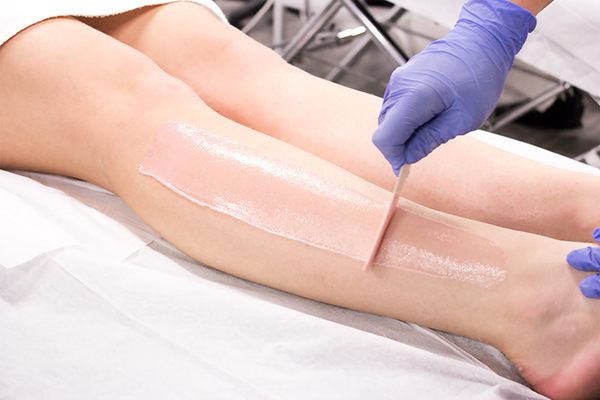 Warm wax is applied to the area before using a strip of cloth or paper to remove the wax along with the unwanted hair.
Best for: Legs, Arms, Bikini Area
Hair-free for: 3-4 weeks
Cost: From S$37 at NUA Singapore
Pros: Post-wax, your skin will feel as smooth as a baby's bottom, and hair doesn't grow back as stubble. Waxing may also weaken your hair follicles, leading it to produce finer hair and a slower growth (for non-hormonal areas only, such as arms, legs, underarms).
Cons: It can really hurt; it's a fist clenching, hold-back-your-screams kind of session, especially if you are doing a Brazilian wax. And you'll have to let the hair grow long enough before you can make your next waxing appointment.
Not recommended for hormonally dependent areas such as your lips, chin, chest, and stomach. Because removing the hair from its root in these areas will strengthen the hair follicle instead; causing thicker, darker hairs to grow back.
Pro Tip: If you plan to wax down there, have your waxing appointment as far away from your period as you possibly can. Because the closer you get to your period, the more painful it is.
Where to get: Nude (S$59 for Brazilian) | NUA Singapore (S$37 for Brazilian) | Honeypot ($63 for a Hollywood Brazilian)
10. Electrolysis (Pain level: N.A.)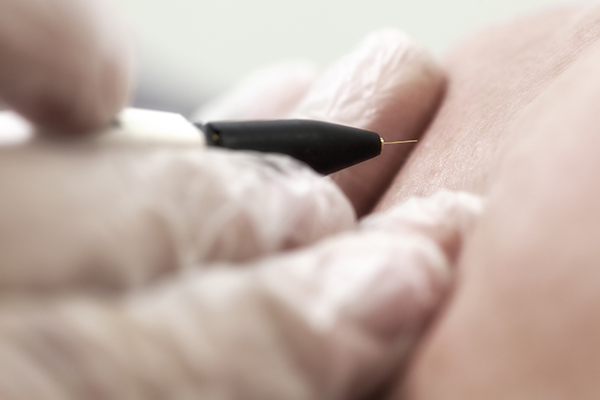 Electrolysis destroys the root of each hair at the follicle with an electric current. We can't give an accurate pain rating for this method of hair removal as none of the ZULA girls have tried this before.
But based on research, electrolysis is supposedly more painful than laser or IPL, like a stinging sensation on each follicle.
Best for: Smaller areas such as the bikini area and the underarms.
Hair-free for: Permanent, unless your hormones cause your dormant hair follicles to start growing.
Cost: S$15 for 5 mins at Renique
Pros: Permanent hair-free results. It also works on every hair colour/skin tone, unlike laser hair removal.
Cons: Takes longer to complete (15 to 30 sessions) as this method removes one hair at a time. Thus, it's not recommended for larger areas such as the arms or legs.
Where to get: Renique (S$15 for 5 mins)
The Best Hair Removal Method in Singapore
I personally mix and match the hair removal techniques to suit the area I want rid of hair. For my brows, I tweeze because it's inexpensive and convenient to do it at home.
For my underarms and the area down south, I choose IPL because I lack the guts to get waxed. Moreover, IPL is semi permanent, so that's a major yay factor.
So it's not so much which is the best technique, but more of which suits your priorities and the area you're targeting. And now that we've got all the hairy details covered, going hair-free should be hassle free!
Cover image: Source