Singapore Women's Hall of Fame
Since 2014, the Singapore Council of Women's Organisations has organised the Singapore Women's Hall of Fame (SWHF) to honour the achievements of outstanding women in Singapore.
This year, 12 women from various fields have joined the existing list of 140 honourees.
Come 11 May 2018, SWHF will host the first of their three-part museum series 'The Lives of Women: What Life Was Like For Women In Pre-Independence Singapore'. The exhibition will detail how the honourees have contributed and bettered the lives of women in Singapore.
To fulfil your dose of daily inspiration, here's a quick look at some of this year's inductees.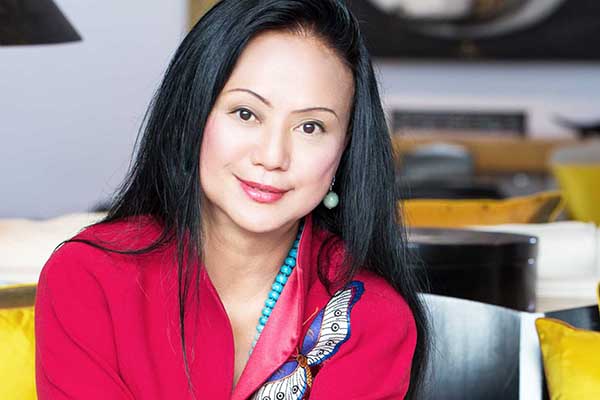 Who is she
Co-founder of the Banyan Tree Holdings, a luxury resort company committed to sustainable tourism development.
Her Story
Claire established the Banyan Tree and Banyan Tree Gallery to support girls' education, employ artisans and conserve local culture in the areas surrounding the group's resorts and hotels.
1988: Joined gender equality advocacy group, AWARE and became president (1993).
Set up a women's centre and helpline at her former family home in Race Course Road.
1995: Became president of the Society Against Family Violence.
1997: Served as a Nominated Member of Parliament till 2001
2014: Pioneering member of the Diversity Action Committee to increase female representation on company boards.
Through Claire, we learn the power of female representation in effecting social change and being a role model for other women to come.
She spoke up in the public sphere to raise debate on policy issues, relating to the social service sector, women, family, education and the disadvantaged.
It's one thing to be a woman in power, and another to use your position of privilege to lift others up.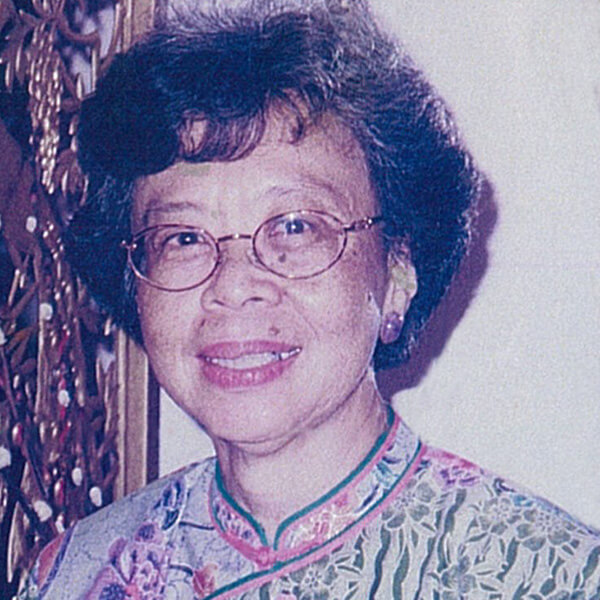 Who is she
Became the first female president of the Law Society in 1979, and was active in the local legal education scene.
Her Story
In 1956, she started working as a legal assistant for Eber & Tan, and eventually was made the committee's secretary. She was to take over from previous post holder Howard Cashin, who didn't appreciate passing down his post to a woman.
When she rang him up for the required papers after being repeatedly ignored, she lost her patience from his continued lack of response and banged the phone down. Her takeaway from the incident? "The banging of the phone down should be preceded by the words 'Goodbye'!"
In 1967, she became the only woman council member of the newly established Law Society and later became its first woman president. She also became the sole proprietor of legal firm Tan & Tan (now Tan & Lim) and remained the head of the firm until 1990.
In her own words: "The thing is to stay focused and do your work to the best of your ability to bring respect and distinction to the honourable profession you have chosen."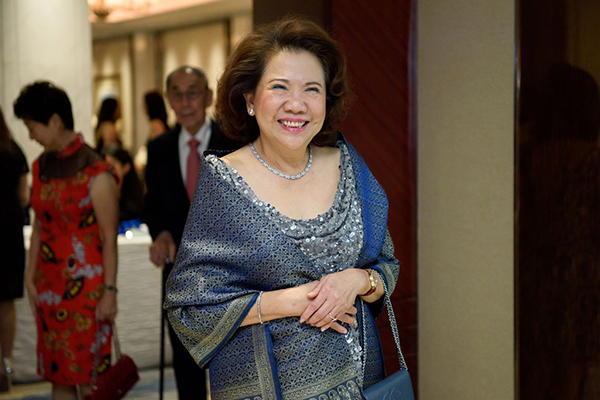 Who is she
Founder of Bengawan Solo, one of Singapore's most successful bakery chains.
Her Story
Upon finishing secondary school, Indonesia-born Anastasia attended a six-month baking and cooking course. In 1970, she came to Singapore to improve her English, where she met and eventually married Indonesian-Chinese accountant Johnson Liew.
As a housewife, she made butter and chiffon cakes and kueh lapis so popular she began selling them to friends, shops, and supermarkets. But she temporarily stopped baking in 1979 when health inspectors told her she could not continue her business without a food manufacturing license.
But because of popular demand, she set up the first Bengawan Solo shop in Marine Terrace. Since then, Anastasia has expanded her baking empire and owns more than 40 outlets.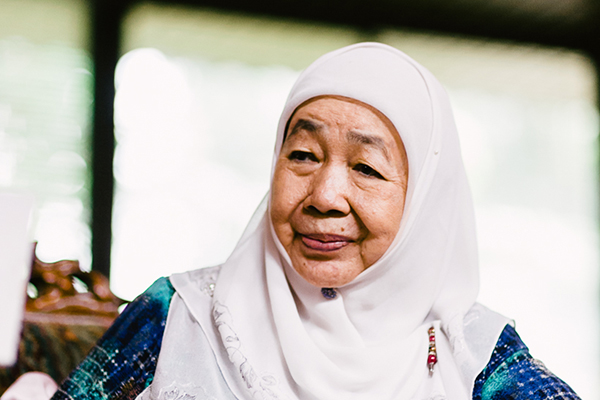 Who is she
Noor Aishah became Singapore's first First Lady at 26.
Her Story
The "shy, soft-spoken housewife, whose formal education had stopped in primary school, spoke no English" and taught herself how to speak the language, host visiting dignitaries, and ran the Istana.
Though she lacked guidance, she succeeded in creating a warm, uniquely Singaporean atmosphere in the Istana. One of the changes was switching the traditional English menus with Asian dishes. Her beef rendang is still served today.
She has a dedicated interest in social welfare and is a patron of the Red Cross Society, the Young Women's Muslim Association (PPIS), and the Association for the Blind, the Spastics Association, just to name a few.
The grace, charm, and poise Noor Asiah displayed and how she supported her husband's Presidential functions reminds us how the work of homemakers is as important as the work of those who engage in salaried work.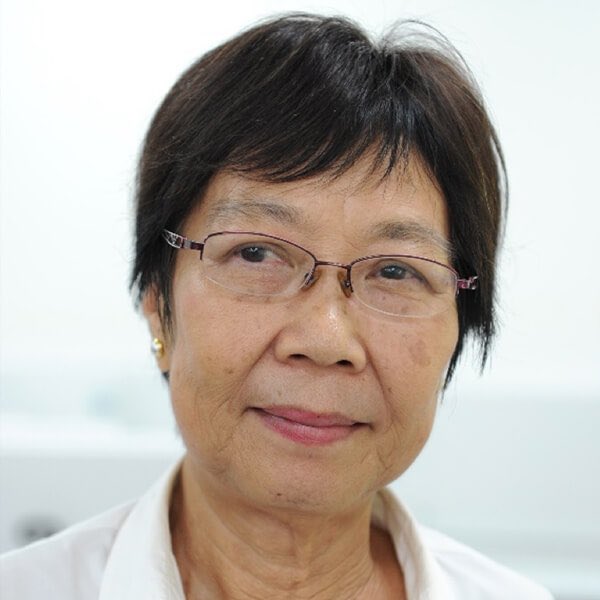 Who is she
Chang Man is a zoologist and curator. She helped preserve the Raffles Collection, the largest, most comprehensive collection of Southeast Asian wildlife, many of which rare or extinct.
Her Story
For 16 years, she and her team prevented the Raffles Collection from being affected by pests and mould despite the lack of facilities and poor storage ventilation.
Only when the National University of Singapore (NUS) moved into its Kent Ridge premises in 1980, did the Raffles collection find a permanent home. And in 1998, the Raffles Museum of Biodiversity Research was set up to manage the collection.
She has discovered more than 30 new species of aquatic bugs in the region, and co-edited the book "Water bugs of Singapore and Peninsular Malaysia".
On having to deal with the pain of taking care of the collection, she responded, "That is my job and my responsibility to curate and maintain the collection in good condition for the future generations. This was what I could do."
Geraldene Lowe-Ismail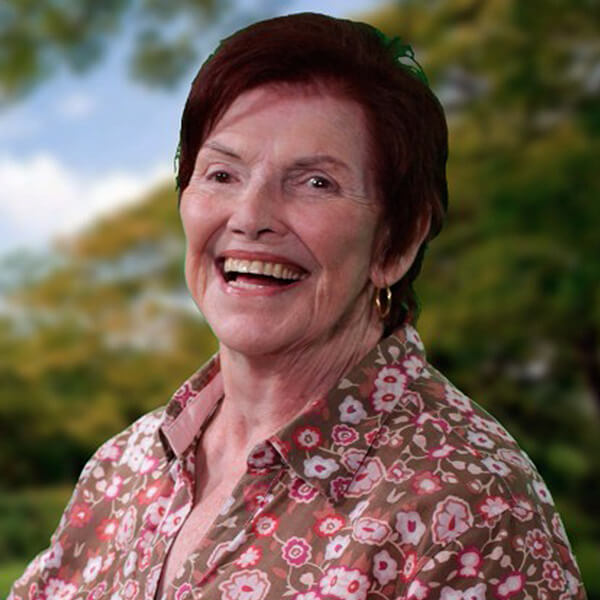 Who is she
One of Singapore's pioneer tour guides.
Her Story
For nearly 50 years, she took tourists and Singaporeans on heritage tours to the 'real Singapore'. Informative and lively, the tour brought the stories of the island's buildings, roads, neighbourhoods, culture, and people to life.
After Singapore gained her independence, she was part of a team that shaped a 50-week training programme for local tour guides. This programme continues to be used for the licensing of tour guides today.
A founding member and the first president of the Registered Tourist Guides Association of Singapore, and involved in the setting up of the Singapore Heritage Society. In 2014, she received the Lifetime Achievement award for outstanding contribution to tourism.
Drawing Inspiration From Ladybosses
If you want to learn more about these role models who dared to dream and chart their own path, check out the 'The Lives of Women: What Life Was Like For Women In Pre-Independence Singapore' exhibition happening at the National Museum.
Date: 11 May to 22 July 2018
Event Time: 10.00am to 7.00pm daily
Admission: Free
Address: The Concourse, Level 1, National Museum of Singapore, 93 Stamford Road, S(178897)
Cover image: Source