Harvey Nichols x KOLOR Mahjong Set 
It's undeniable that mahjong is a quintessential aspect of the Singaporean experience for many. Apart from imparting life lessons, the game can also be good for your wallet, or bad depending on your luck and skill. 
As such, many brands have taken to remixing the traditional mahjong set in their own unique ways. Online department store chain Harvey Nichols is following suit. Teaming up with Japanese fashion retailer KOLOR, the 2 brands have collaborated to release the limited edition Harvey Nichols x KOLOR mahjong set – a more traditional rendition that is not as outrageous as that of The Mahjong Line's. 
The case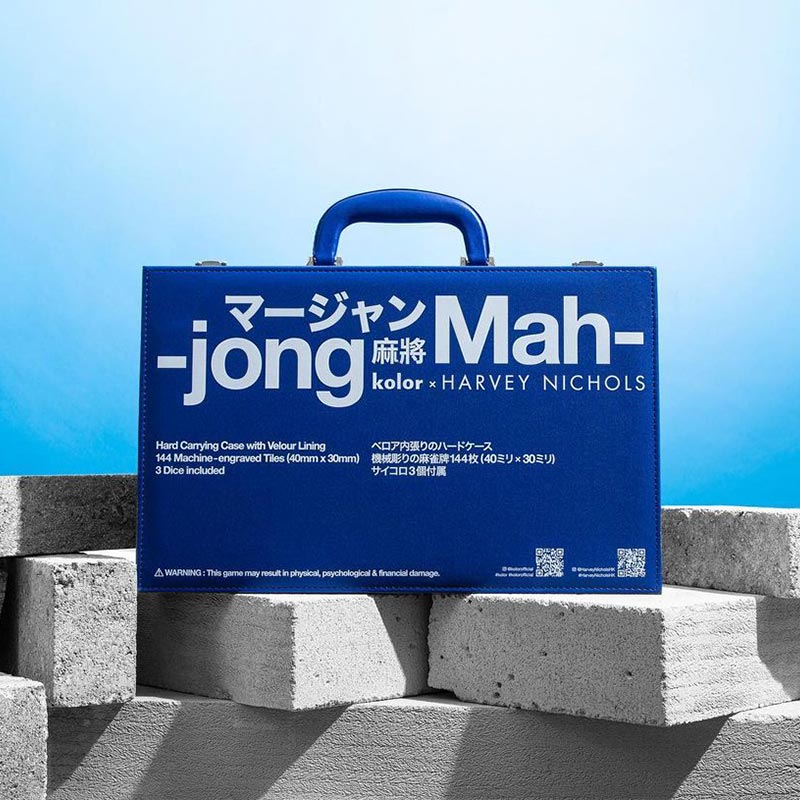 The Harvey Nichols x KOLOR mahjong set's case is probably the highlight of the collaboration. Bathed in an eye-catching royal blue, this case sets itself apart from its traditional brown leather-like counterparts. With its sleek white font reminiscent of streetwear fashion, the case presents itself as modern too. 
On the bottom, there's a little quip which reads: "this game may result in physical, psychological & financial damage". If you've ever had a man tai zi mo (one of the biggest wins in the game) stripped away from your grasp, you'll surely relate.
Also read: 
The tiles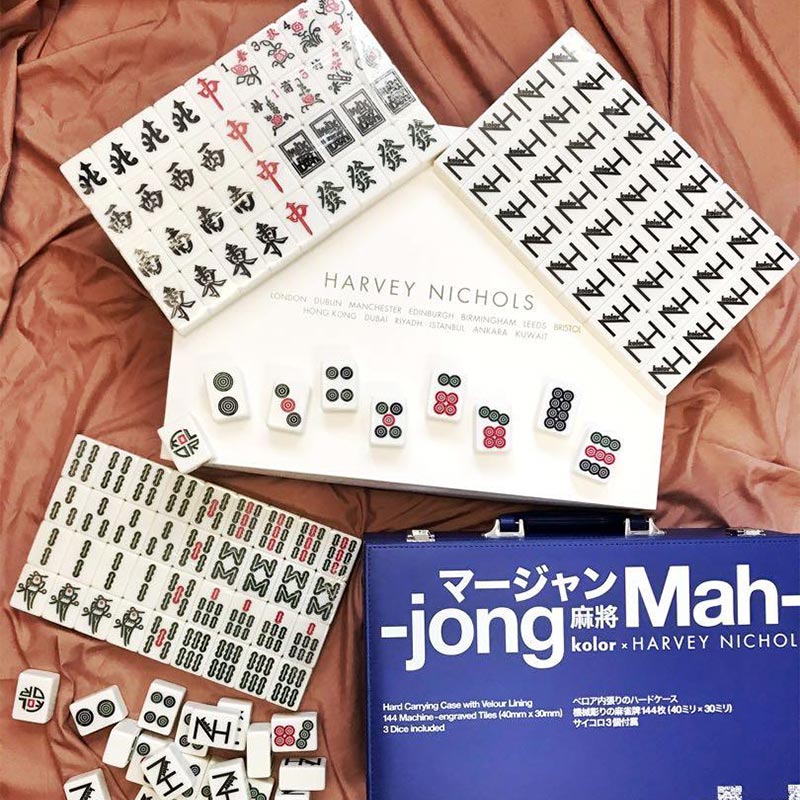 Most tiles, like the suo zi and tong zi pieces, are faithful to their traditional designs. But of course, to distinguish itself from its counterparts, the Harvey Nichols x KOLOR mahjong set has some changes as well.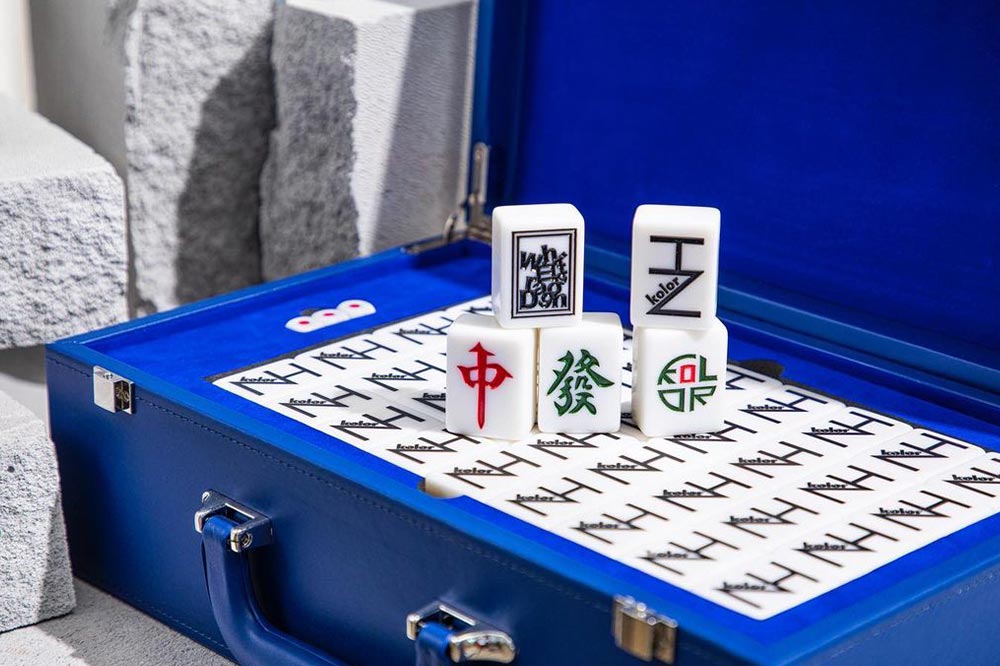 For starters, the design of the yi tong (bottom right) tile has been changed to the artwork of KOLOR's brand name arranged in a circle. The bai ban (middle left) tile remains mostly the same albeit with an inscription inside the board. 
Included in the set is also a special tile which reads "HN" and "kolor" placed vertically. However, it's not confirmed if the tile holds any special significance to the game.
The Harvey Nichols x KOLOR Mahjong Set Will Make You Hyped For Your Next Session
The Harvey Nichols x KOLOR mahjong set certainly lives up to its description of being limited edition. Only 300 sets were manufactured in celebration of Harvey Nichols' concept store, Sandbox, in Hong Kong. Unfortunately the set is only available as a gift for purchases of select KOLOR products at Sandbox or through a giveaway on the Harvey Nichols HK Instagram. Fingers crossed that a set as sleek as this one will eventually find its way to us here in Singapore. 
Also read: 
Why The Mahjong Line & Its "Respectful Refresh" Triggered The Internet, From A Singaporean Who Loves The Game