Healing From A Divorce 
Whether you have a predetermined relationship expiry date or not, the end of one is heartbreaking business. Picking up the pieces of your life after it has been so intricately intertwined with someone else's is no easy task. This was the case for Jane Tor (29), who found herself travelling the world following the collapse of her marriage.
After being introduced to Jane's story, I decided to speak to the digital nomad aka someone who earns an income remotely while travelling, for an interview. 
Despite being separated by a Zoom screen, her honesty and maturity shone through as she shared her about her healing journey of self-discovery halfway across the globe. 
Life in Singapore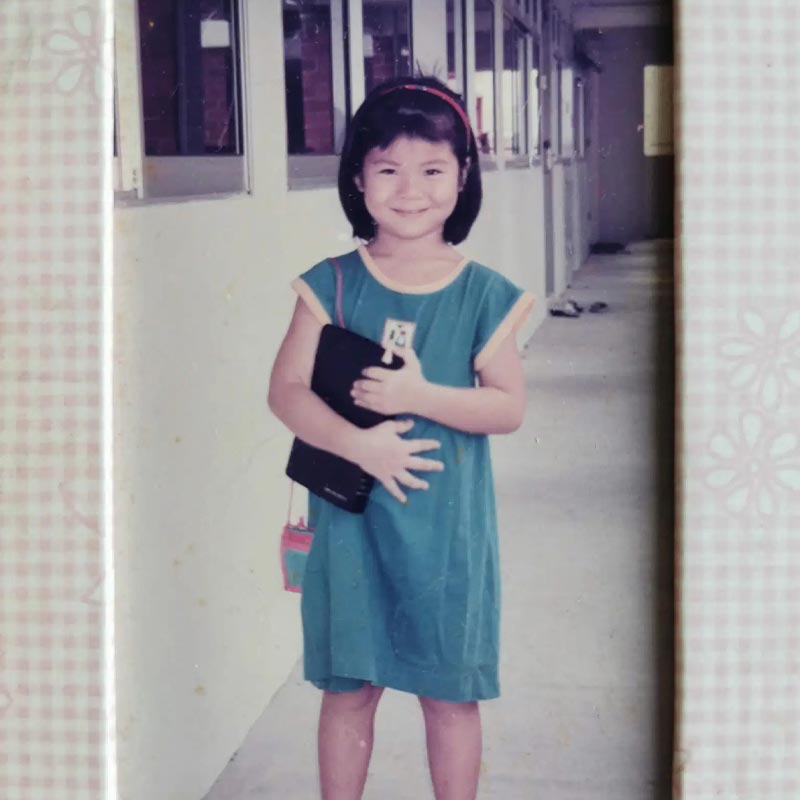 Image courtesy of synonymsforjane
Growing up
Jane's childhood years were happily spent in a HDB neighbourhood in Tiong Bahru where she had "many friends". Her family environment was easygoing as well. She likened her folks to "hippie parents", with her mum almost forgetting to enrol her in primary school.  
Jane did "quite well in school" which she attributes to the fact that she "happened to fit very well into the mould" of Singapore's education system. Throughout her schooling years, Jane was a junior diplomat. She spoke at various conferences, some on the international stage like the UN. 
"From a young age of 11 or 12, I really thought my life's purpose was to be in politics", Jane recounts. Her involvement in junior diplomacy, coupled with her sense of justice and desire to fight for people led her to enroll in NUS to major in Political Science. 
Pivoting to insurance
However, while completing her university education, Jane became "jaded" with Singapore's political sphere. At the time, she was representing Singapore in environmental talks and conferences. She realised that in Singapore's political climate, it was hard to make a change unless "you were part of the majority". 
Frustrated, Jane came to the conclusion that she needed to pivot to another career path. Insurance was a viable option for her. She grew up watching her mum, who was also in the industry, "[help] a lot of people". Jane also knew the sector well because she used to be her mother's admin PA. 
"I enjoyed working with my clients and I really enjoyed helping people", Jane shares with me about her time in insurance. She even initially thought the career was an endgame for her.
Making good money working insurance, you could say Jane was in a comfortable bubble of her own. A bubble that would soon burst. 
Relationship with her ex-husband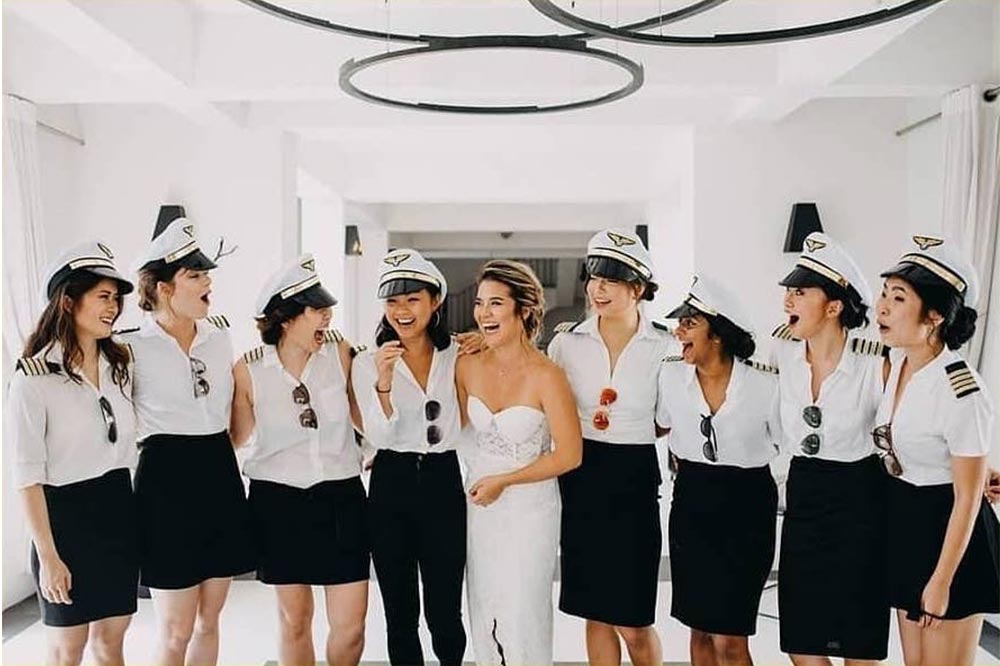 Jane at her boat-themed wedding
Image courtesy of @janetoryl
How they met 
Admittedly, Jane's relationship with her ex-husband didn't start with the best foundation. When the pair met through online dating, Jane had been single for a year after splitting up with a "very good boyfriend". 
"On paper, [the previous relationship] was perfect". But, Jane recalls "feeling very empty and very hollow, but having no reason to feel [that way]". While she should "technically" have been happy with her previous relationship, she didn't see a future with the guy, leaving Jane in a state of confusion.
Still lost when she got together with her ex-husband, she figured getting married was the solution. After all, marriage and kids are part of the default Singaporean equation to happiness. The couple got engaged after 4 months of dating and married after 1. 
Cracks in the relationship 
"I think there were problems right from the start", Jane shares in hindsight. 
The real killer was the couple's lack of compatibility. From expectations in a relationship to accountability issues, Jane and her ex were not on the same page about many things. For one, her ex-husband is a fighter pilot while she is vehemently against the concept of war. 
"We both had quite a lot of expectations of what we thought marriage or relationships would be, and when they didn't meet our expectations, that's when cracks started to happen", Jane adds. 
Ending the relationship
As the cracks in her relationship became deeper, Jane felt as if her ex was giving up on the marriage. Growing tired of putting in a one-sided effort, she presented her ex-husband an option: to go on a break for a month to see other people. 
That one month went by. Jane was willing to continue working on the marriage but her ex-husband on the other hand, "proved [her] right". He had met another woman and wanted to end the marriage to be with her. 
What she felt
"I just constantly repeated the word: pain, pain, pain". With the bombshell news of her ex-husband's decision came feelings of betrayal, shock and pain – naturally. 
Oddly enough, anger at her ex only came much later. "Initially, I was quick to want to forgive. I always thought that forgiveness was the last step to healing", Jane explains about how she wanted to expedite the process. She tried to make excuses for, and rationalise her ex's behavior so that he didn't seem "so bad" as she thought that would justify forgiving him.  
After going to therapy upon realising she needed help processing her trauma, the floodgates of "rage" opened as she processed her anger at her ex. Jane described some of his actions to me, acknowledging them as "triggers". Among a host of other acts, shade was thrown at her on social media, and according to Jane, her ex lacked "respect and empathy" for both her and her family.  
"My angle is still forgiveness. I still want to forgive them. But, right now the difference is that I'm not rushing it anymore. I'm letting it happen naturally", Jane adds. Presently, she is letting herself feel whatever she wants to feel, and no longer feels pressured to accelerate the healing process. 
Travelling and workaways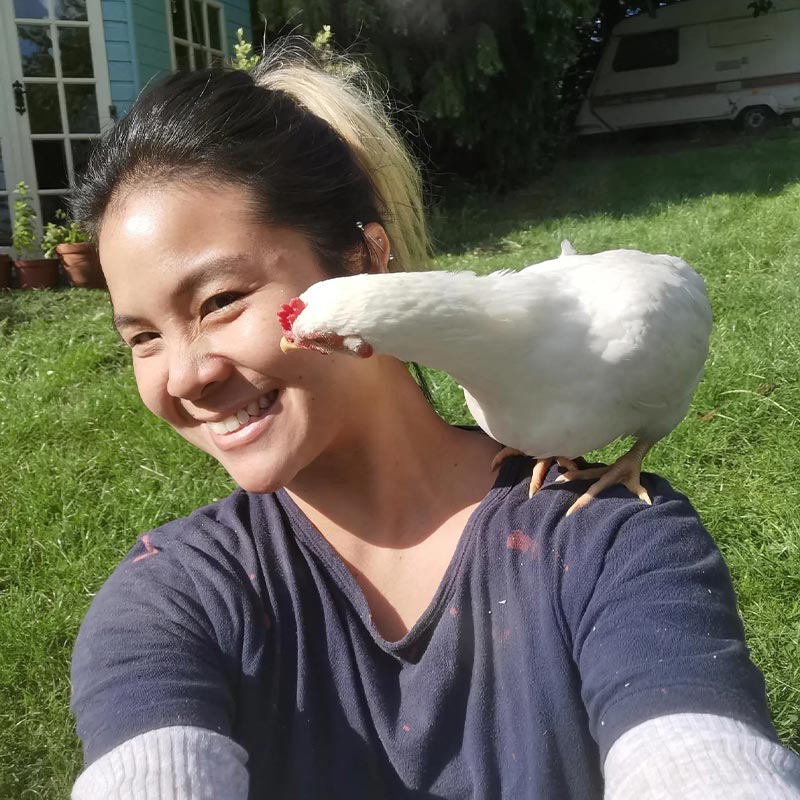 Jane with one of the chickens she raised while on her workaway in Leicester
Image courtesy of synonymsforjane
How she got started 
Even in the face of COVID-19 halting travel plans, Jane has been journeying for the past year and a half, so she's basically a seasoned traveller at this point. What may surprise you is that it was never her intention to adopt a nomadic lifestyle. 
It all started with a month-long trip to Mexico she planned to embark on when she was supposed to move to the U.S. with her ex-husband. 
When Jane reached the coastal area of Puerto Escondido in Mexico, she met friends with similar stories to her. Jane figures that there are many of such stories in Singapore too. The key difference? The people in Mexico were all open and unashamed about it. 
"I found family amongst strangers", Jane adds. There, she felt connections that "transcended race, nationality, religion and sexuality". This ignited her passion for travelling, and the rest was history. 
Following Mexico, the new nomad travelled around Europe, picking up odd jobs with Workaway, a platform connecting travellers who work for hosts in exchange for food and boarding. 
Jane volunteered at a hostel in Albania where she came face to face with how blatant sexism is still prevalent within some societies. Once, she babysat a girl in Oxford. On another occasion, she did construction work at a Victorian house in Leicester where she learnt the value of kindness within a community. 
The jobs were unglamorous compared to her high-paying insurance job back home, but they exposed her to perspectives from all around the world – far beyond what you could learn from the homogeneous culture of Singapore. 
How travelling intertwined with her healing process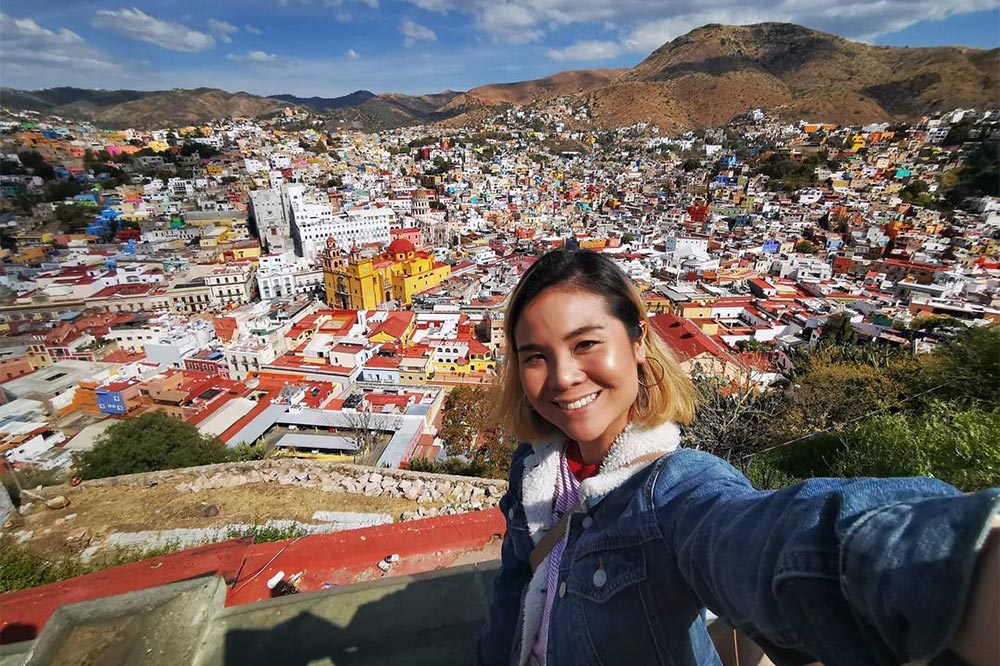 Jane in Mexico shortly after separating from her ex-husband
Image courtesy of @janetoryl
The correlation between Jane's healing and travelling can be summed up in 1 word: vulnerability. 
When she began travelling, Jane was already in an introspective state. Travelling was an added bonus that helped to keep her mind clear as she had to look out for herself in a foreign environment. 
Jane explains that "in Singapore, where we are very close to our friends and family, there's always a defense up". In a foreign country where she didn't need to care about face or reputation, she felt like she could bare her heart and soul to strangers and hear their honest perspectives about her story. 
Another habit Jane noticed herself picking up was observing her reactions to certain situations and taking it one step further to question why she felt a certain way. 
TLDR; travelling gave Jane the space she needed to focus on nurturing herself and getting out of her comfort zone to have her perspectives challenged. In doing so, the nomad broke down the societal norms she internalised growing up in Singapore. This ultimately resulted in a renewed sense of love for herself.  
Travelling during COVID-19 
I know what you're thinking. How in the world did Jane manage to travel to all these places during a global pandemic? 
When I asked her this exact question, Jane replied, "it's hard to imagine because you come from Singapore". There's no doubt our little red dot is strict when it comes to border control and lockdowns. In contrast, "Europe opened up very early on". 
Apart from a lockdown while she was in Leicester, Jane encountered no issues with international travels in Europe. Basically no quarantines, and sometimes, not even a swab test. In Croatia, where she lives now, there is a running joke among her friends that COVID-19 is a seasonal virus that comes in the winter, and leaves in the summer. 
Also read:
How This 26-Year-Old Chose Happiness By Leaving Her Desk Job To Become A Food Delivery Rider
Learning to love again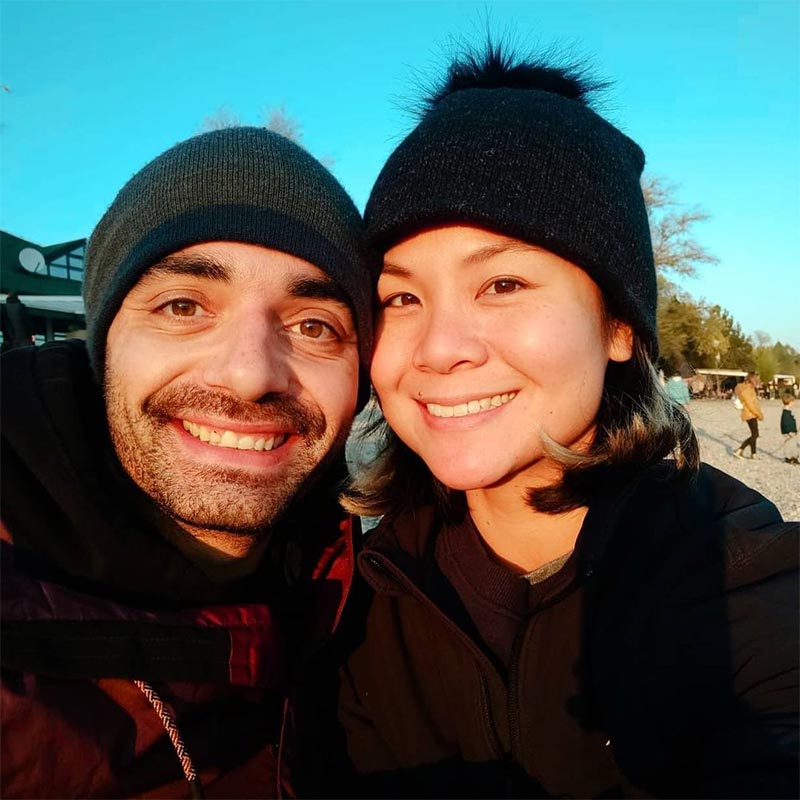 Jane with her current boyfriend, Marco
Image courtesy of @janetoryl
Starting a new relationship with a different mindset 
With a renewed sense of self, Jane's relationship with her current boyfriend, Marco, started on a much better footing than her previous one. 
The pair met in Zagreb, the capital of Croatia in October 2020. They got together earlier this year in March when Jane returned to Croatia. 
"With my ex, I had very high expectations of myself and my life" says Jane, a product of growing up in a competitive society like Singapore that stresses material wealth. Conversely, with Marco, Jane is more aware of what makes her happy. "Life is a gift. What makes me happy is spending quality time with people that I care about and having meaningful relationships". 
"Learning how to love myself also showed me what kind of love I want to receive", Jane stresses. Knowing how she wants to be loved inevitably led to the success of her new relationship, given how much more compatible she is with Marco as compared to her ex. 
"He and I are very similar in many different ways. [Especially] in terms of what shapes us", Jane speaks about Marco.  
Life as a digital nomad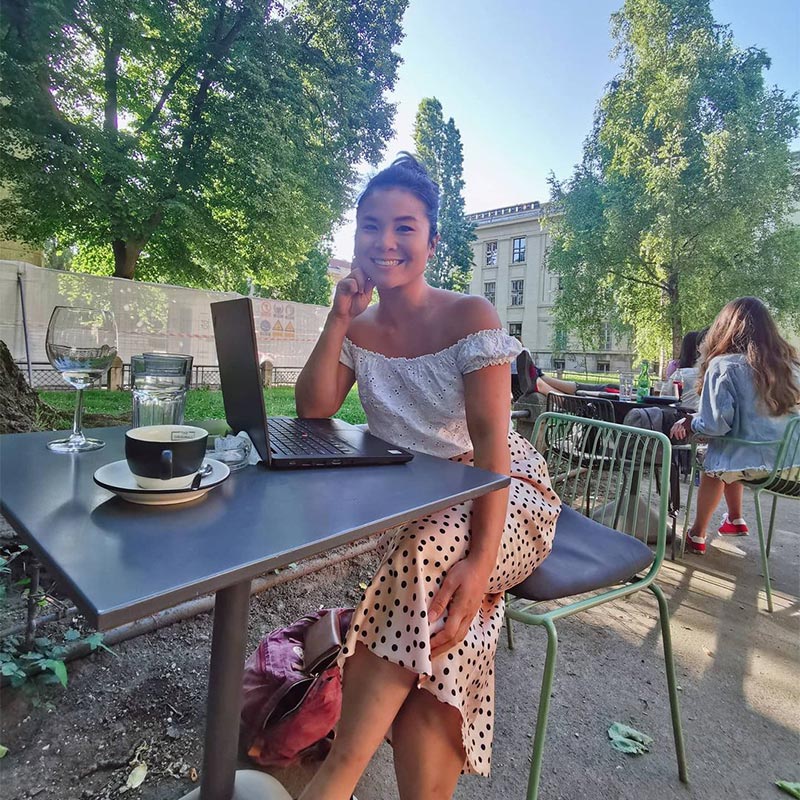 Image courtesy of @janetoryl
A new approach to relationships
Hearing all of Jane's stories about travelling and meeting new people, I was curious about one thing. It's not unusual to wonder if Jane's nomadic lifestyle will lead to relationships with a transient nature. 
"How have your travels influenced your approach to relationships?", I asked her.
"The longevity of a relationship doesn't lend to its success", Jane replied. In Singapore, Jane took it upon herself to bring people together, arranging meetups to maintain close contacts with friends. Now, in her nomadic lifestyle, Jane no longer feels the need to constantly do so. 
That's not to say she doesn't stay in contact with fellow travellers. With the power of social media and technology like video calls, it's easier than ever to keep up with other people's lives. 
Jane recounts one experience in Mexico where she met up with a couple she got to know while volunteering at the Albanian hostel. "That exchange was just so crazy", Jane speaks of the coincidental nature of the group's meeting. Similarly, Jane no longer actively plans meetups. 
To her, seeing fellow travellers again is just a matter of when. And, even if they don't, "it's okay". "I have gotten so used to not planning ahead", Jane concludes. 
Future plans
Jane now lives in Croatia, working remotely for a Singaporean startup to earn an income to sustain her nomadic lifestyle. 
A complete 180 to how she was in Singapore, Jane no longer stresses about her long-term plans such as retirement, with only an idea of what she wants to do in the immediate future. 
After 3 months of exploring Croatia's coastal areas, Jane wishes to visit Marco's family in Sicily. Subsequently, she plans to make her way back to Singapore for a short while before travelling to Thailand. 
The 29-year-old traveller also wants to make it a point to visit Singapore once a year. Her previous visit in December 2020 caused her to "redownload the stress of living in Singapore". But, she is "looking forward" to the day she can return to the site of her trauma and still feel good about herself. 
Advice for others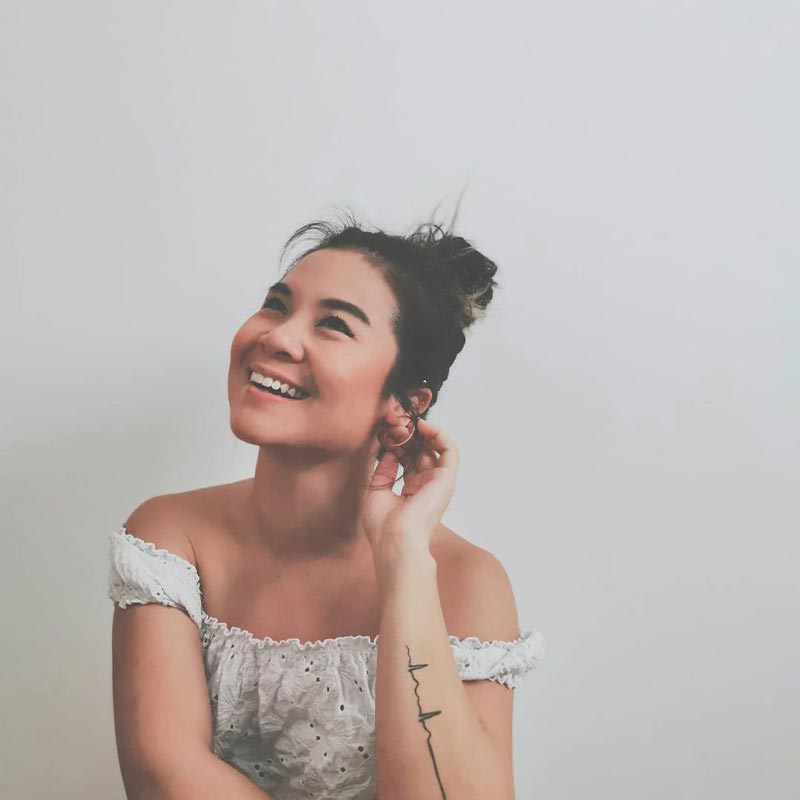 Image courtesy of @janetoryl
Our conversation concluded with Jane sharing nuggets of wisdom accumulated over her year and a half of travelling and recovery. 
When asked what advice she would leave with those going through a similar healing process, she said that the "first thing is to get mental distance from people". "You don't need more battles to fight, so if anybody is not supportive, then cut away from them for a while", she explained. 
Other practical tips she gave was to start a journal to help visualise thoughts and track emotional progress. Jane also added that being alone, for some, can give one the push they need to care for themselves, both physically and emotionally. 
"You don't need to rush to forgive your perpetrator; don't rush to forgive someone who's not asking for forgiveness", she asserted. Just like how Jane learnt not to expedite her healing process, we should be patient with ourselves. Bottom line: feel what you want and need to feel.

Advice for fellow travellers
If you're looking to be travel savvy, Jane suggests "join[ing] Facebook groups as they have more real time experience and photos of what it really looks like in that country" as compared to blogs and vlogs. 
Another key to nomadic success is to travel light. Or, in Jane's words: "get a 60-litre bag and cram whatever you can into it and nothing else more". "If you're thinking of coming out to travel long term, you really don't need a lot of things". For the OOTD-obsessed folk, that means it's "okay to rewear outfits". 
As a nomadic travel lifestyle requires a degree of flexibility and plans are often prone to change, Jane advises to "not pre-book so many things". She recalls a funny anecdote where a fellow traveller she previously advised booked 2 months worth of accommodation right after booking his plane ticket to Zagreb. You can guess how it ends – Jane "made him cancel it".
Seeking professional help at therapy 
How therapy helped her 
Jane mentioned during our interview how therapy helped in her process of healing. It was through professional help that she was able to come to terms with her anger toward her ex-husband and recognise his toxic behavior. Therapy also taught her not to put blame on herself for the collapse of her marriage. 
Beyond helping with emotional scars, Jane also pointed out that therapy can help people to challenge their flaws. 
Think about it this way, we often hear people say – "if you don't love me at my worst, then you can't have me at my best". That may be true, and weaknesses are part and parcel of everyone. 
But, therapy, according to Jane, can help people to take it one step further. Rather than merely accepting certain insecurities about ourselves, therapy allows us to question why we have said insecurities and lets us work on improving ourselves. 
How she sought out therapy 
While therapy is somewhat uncommon and not often discussed in Singapore, "there was no stigma" toward it in Jane's family. Her parents went for successful marriage counselling and thus growing up, she was "no stranger to the concept". 
Jane receives online therapy through a platform called BetterHelp, which she came across via a targeted Instagram ad. Comparing it to therapy in Singapore, Jane tells me that it's much more cost effective, with "one month's worth of therapy [on the platform] being the same as the cost of 2 sessions in SIngapore". 
At the same time, Jane acknowledges that therapy can be very draining. "It gets you on this journey where you're constantly thinking about a lot of things. You're constantly reflecting. You're constantly dealing with your emotions. I think that can get very tiring sometimes". 
As such, she went for her sessions sparingly, and made sure to take breaks to digest the breakthroughs she had. 
Jane Tor's Healing Journey From A Divorce Breaks Down Traditional Conventions Of Happiness
It goes without saying that there is a lot we can take away from Jane's story. Most of us may not end up adopting her lifestyle, but there are certainly life lessons we can glean from her journey of healing. 
Setbacks, be it heartbreak, failure and whatnot are inevitable in life. Try as hard as you may, sometimes things just don't work out. Jane's journey has shown us that healing should not be a rushed process. Instead, we must take the time to reconnect and rediscover ourselves. Corny as it might sound: you have to learn to love yourself. 
At the same time, we should not live our lives by preconceived definition of happiness. Yes, getting a BTO, planning for retirement, striving for the 5Cs, they're all good goals to have. But, they're not for everyone and certainly not the default. Jane's story has taught us that we should not follow a "template" answer in life just because it might be the tried and tested route.  
Whether you're going through a breakup or divorce, looking to travel long term or thinking of seeking professional help, we hope Jane's story has inspired you, one way or another. 
If you wish to stay updated about Jane's travels, be sure to follow her Instagram and check out her musings on her blog. 
Also read: 
Entering An Interracial Relationship With An Expiry Date Taught Me How To Live & Love In The Now