McDonald's Hello Kitty Meal Carrier & Instagram Filter
McDonald's just announced that it will be releasing a limited edition Hello Kitty Meal Carrier on 14 November, from 7am onwards. These carriers retail at $7.90 each, with the purchase of any Extra Value Meal or Doubles Feast.
It will be available in Singapore, before anywhere else in the world. Each customer is limited to purchasing 2 carriers per transaction. 
It is also releasing an Instastory filter on its Instagram page on 12 November for a limited time only.
Meal carrier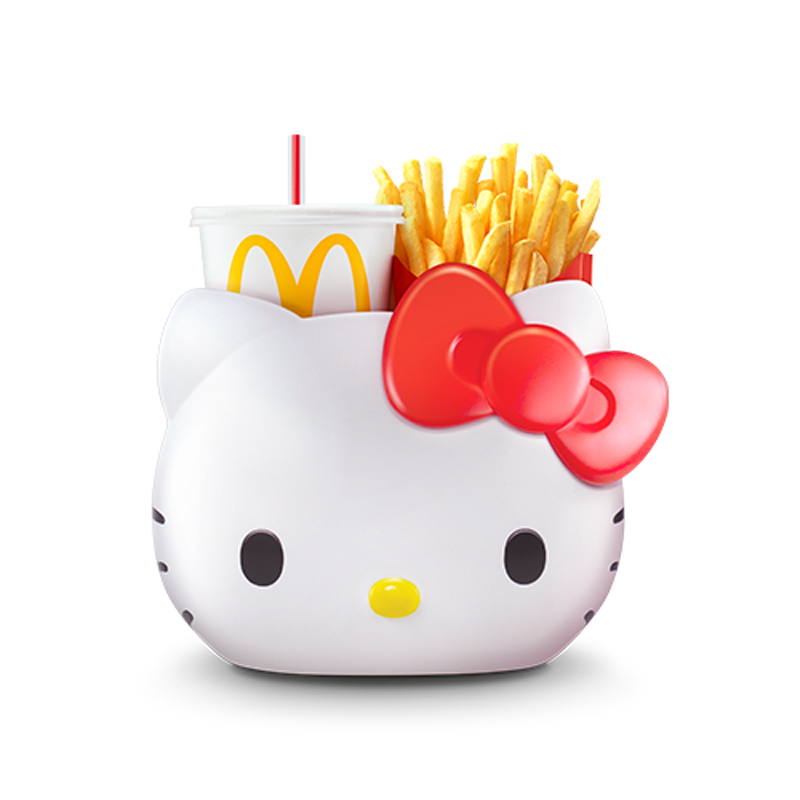 With an in-store purchase of an Extra Value Meal or Doubles Feast, you'll be entitled to purchase one of these adorable carriers. It comes with an adjustable strap so that you can carry it on hand when you take the train with your Hello Kitty 45th Anniversary EZ-Link card. Alternatively, you can strap it to the back of your car seat to enjoy your meal on the road. 
The carrier is in the shape of the Kitty's face, with her iconic red bow standing out most. The handle strap is also bright red in colour. It can be repurposed into an everyday bag for a statement look. You could also consider leaving it on the back of your car seat as an extra storage compartment. 
Also read:
GV Hello Kitty Combo Sets Available From 10 June Include A Hello Kitty Popcorn Bucket And Collectible Cup
Instagram filter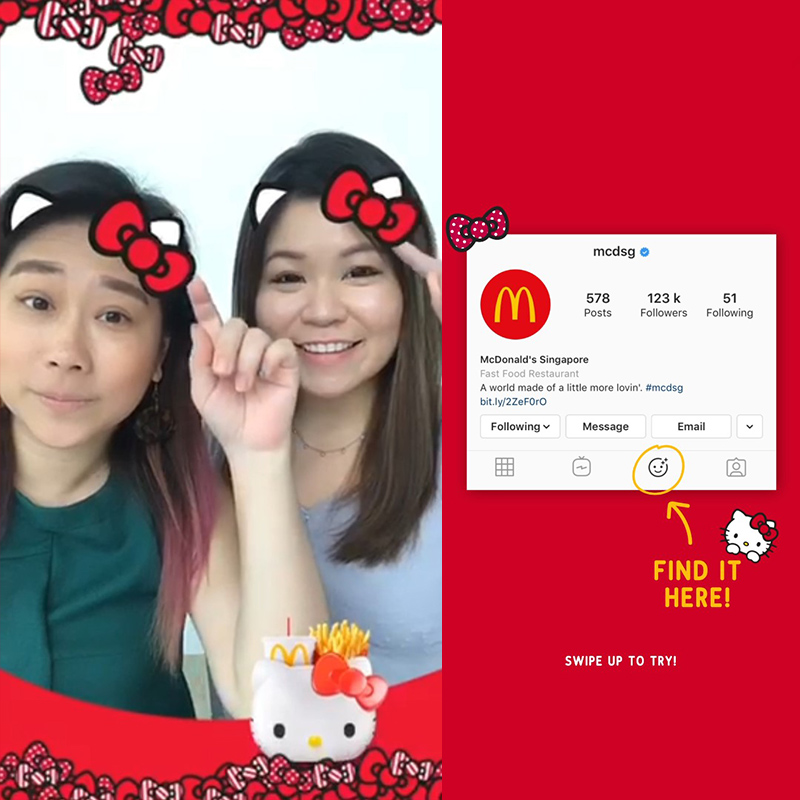 On top of the meal carriers, McDonald's also released an Instagram filter today. It will be available for a limited time only on the McDonald's Instagram page. 
This filter features a border made up of her bows, on the top and bottom of the frame. Detected faces will also have Kitty's ears and bow superimposed over. 
McDonald's Singapore Limited Edition Hello Kitty Meal Carriers Will Be Available on 14 November 2019
You can get your hands on these limited edition Hello Kitty carriers come 14 November at all McDonald's outlets islandwide, except McDonald's Tampines Shell, Hougang Shell and Tampines Kiosk. It will also not be available for purchase via drive-thrus, deliveries, McCafe and its dessert kiosks.
Also read:
Poh Heng Has Launched 4 New Limited-Edition Hello Kitty Cupcake Pendants
All images courtesy of McDonald's Singapore.