Innovative Korean Masks
It's no secret that Korea is the epicentre of skincare innovation. However, besides 10-step routines and whitening products, K-beauty is also known for providing fun and exciting skincare experiences.
Though some of these products may seem gimmicky, they add fun to tiresome skincare regimens. Bid farewell to plain white masks, as here are 10 double-tap worthy treats for your next girls' night in.
1. Carbon Bubble Mask
Buy from Althea, SGD$14.40
(Free Shipping; Approx. 5–8 Days)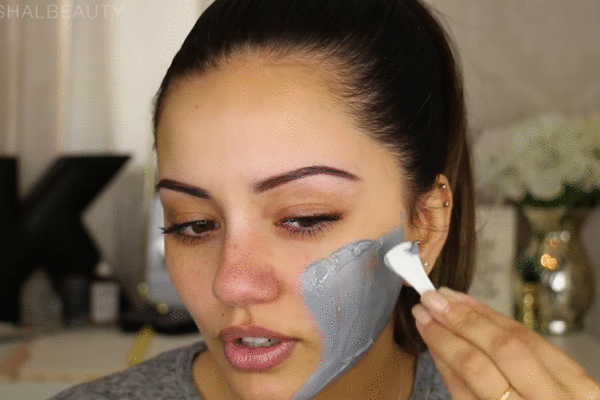 This facial bubble bath induces a giggle-inducing sensation as you feel and hear bubbles forming on your face. Supercharged with charcoal powder, the foaming mask unclogs pores and reveals smoother, glowing skin. However, the carbonation in the formula may irritate delicate skin types. So if you have sensitive skin, do a test patch first.
2. 100% Sea Kelp Mask
Buy from Qoo10, SGD$36.50/3 Sheets
(Free Shipping; Approx. 3–5 Days)
The antioxidants in wild yam stimulates collagen production and delays signs of aging while camellia oil softens and regenerates the skin. The entire mask itself is made of sea kelp – yes, you read that right. So in addition to soaking your complexion with botanical extracts, the antioxidant-rich kelp simultaneously nourishes and hydrates to reveal bright Ariel-esque complexion.
3. Modelling Mask
Buy from Qoo10, SGD$6.50/Mask
(Free Shipping above SGD$60.00; Approx. 2–3 Days)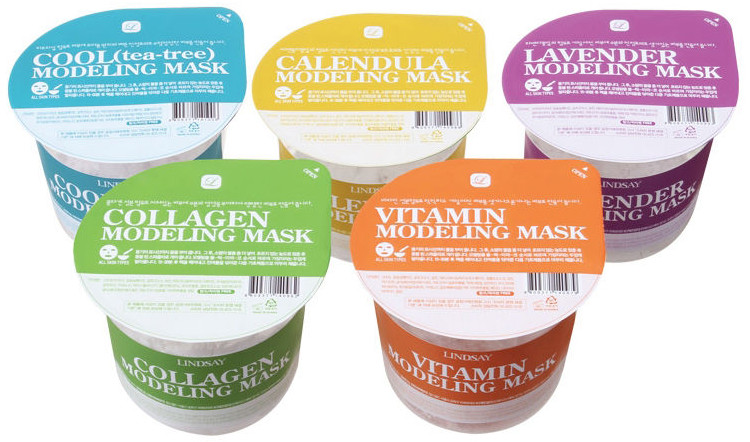 Modelling masks are a staple in spas but unless you're ballin', this at-home formula should do the trick. Though it's essentially a peel-off mask, it hardens to a rubbery texture that's extremely easy to remove. My personal favourite is the lavender one as it contains little flower bits and has a really soothing scent.
Tip: The mask dries quickly so don't dilly-dally when you apply it. To remove it easily, slather on a thick layer.
4. Injection Mask
Buy from Koreadepart, USD$2.76/Sheet
(Free EMS Shipping above USD$200.00; Approx. 5–10 Days)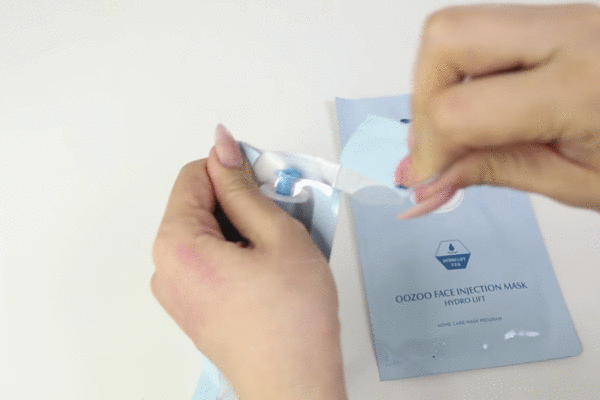 Unlike those terrifying injections you've had at the clinic, these injections are something you might love. The mask comes with a syringe that contains ampoule that freshly activates the mask for each use. Also, ingredients such as ceramide and ectoine supplements the skin with high levels of moisture, making your face feel like the fish balls in Ah Ma's soup – bouncy and soft.
5. Foil Mask
Buy from Qoo10, SGD$30.00/5 Sheets
(Free Shipping; Approx. 3–5 Days)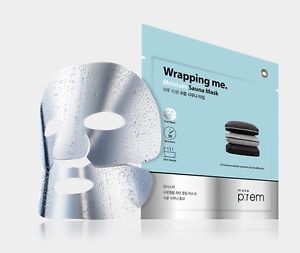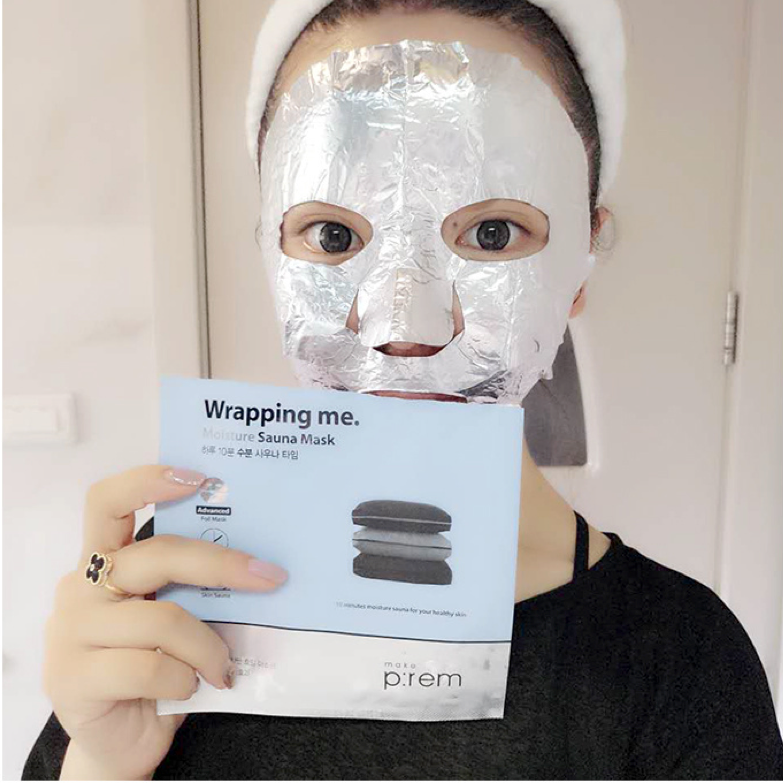 This glow-getting treatment makes you look like the tin man in Wizard of Oz. However, the metal coating is there for a good reason; it acts as a barrier that prevents the essence from evaporating. Vitamins, soybean extract and niacinamide, hydrate and brighten your complexion so you can post a legit #iwokeuplikethis selfie with dewy, healthy-looking skin.
6. Gold Mask
Buy from Althea, SGD$23.00
(Free Shipping; Approx. 5–8 Days)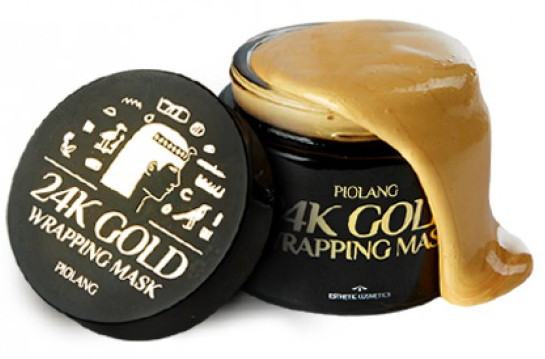 With this mask, you're one step closer to looking like the greek goddess snapchat filter. More than just #maskselfie worthy, the 99% pure gold, snail extract and jojoba oil clarifies and brightens your skin.
7. 95% Organic Extracts Mask
Buy from Qoo10, SGD$15.90/3 Sheets
(Free Shipping above SGD$30.00; Approx. 2 Days)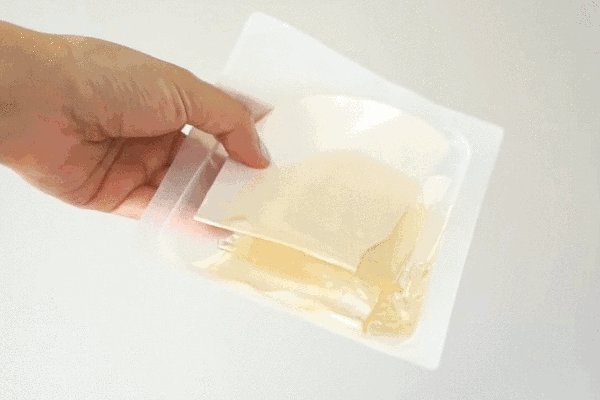 This organic hydrogel is soaked with natural fermented extracts (kiwi, banana and apple) that's said to be more potent than ordinary ones. This is one of my personal favourites as my face feels as smooth as a baby's bum the morning after.
8. Rice Paper Mask
Buy from Koreadepart, USD$17.80/7 Sheets
(Free EMS Shipping above USD$200.00; Approx. 5–10 Days)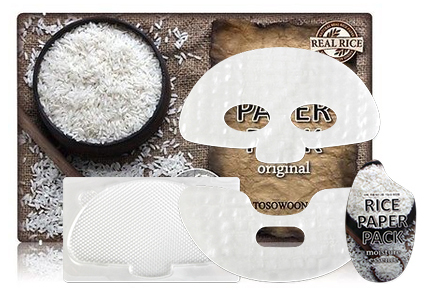 The gisaengs were definitely onto something when they incorporated rice in their skincare. But don't think your ordinary Cai Fan will suffice. This mask uses rice paper as a carrier to infuse antioxidants and vitamins B and E in your face. Additionally, it contains an amino acid complex that brightens and nourishes the skin.
9. Colour-changing Mask
Buy from Althea, SGD$2.50/Sheet
(Free Shipping; Approx. 5–8 Days)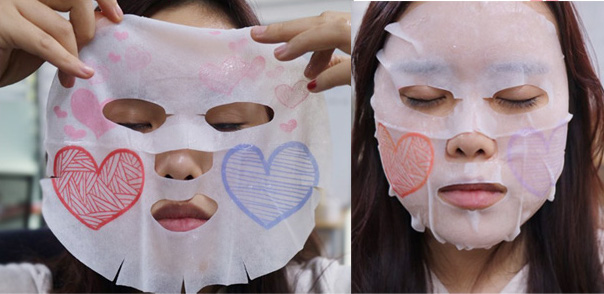 '90s kids, unite! Remember those mood rings we loved as kids? Like a grown-up version of the mood ring, this colour-changing mask reacts with body heat. Novelty aside, the mask is infused with horse oil, niacinamide and adenosine that are anti-aging and anti-inflammatory. Additionally, it leaves the face looking like Kim K's oiled butt – plump and radiant.
10. Magnetic Mask
Buy from Qoo10, SGD$29.90/4 Capsules
(Free Shipping above SGD$300.00; Approx. 2–3 Days)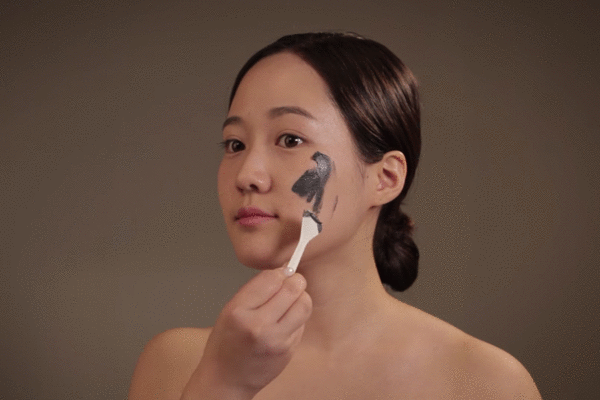 This mask tops my #lustlist of fun facial treatments. Remember how we used to play with magnets and iron shavings back in science class? That's what removing this mask is like. The magnet sucks away dirt and sebum like a vacuum cleaner, revealing clearer and smoother complexion.
The Korean Mask Experience
To up your mask game, place them in the fridge for a cooling respite from our humid weather. Don't forget to remove the masks within the stated time (15-20 mins) or there'll be a reverse effect. When masks start to dry, it will pull moisture out of the skin instead.
Now that you're well-informed about the latest innovative masks, go slay your next weekend wine down session with your girlfriends.