Affordable Honeymoon Hotels In Khao Yai, Thailand
Usually, I look to Bangkok for a convenient and affordable getaway but prefer Europe for its sight-seeing and sweater weather. However, if someone had told me earlier about Khao Yai's hidden gems, I might have saved thousands of dollars on airfare.
For less than half the price, I could have funded an entire trip to the outskirts of Bangkok, where mountains and vast greenlands reside.
Located a 3-hour drive from Suvarnabhumi airport, the hidden 'Narnia' of central Thailand is home to 'European' towns, castle-hotels and rustic inns modelled after Italian piazzas and Hobbits shires.
Like how Singaporeans flock to Genting for a quick escapade from the heat, city folk from Bangkok spend weekends in cool Khao Yai for their wellness & spa services.
1. My Ozone Khao Yai VS Neuschwanstein Castle (Germany)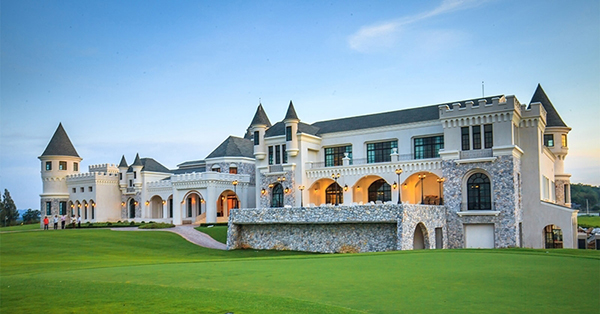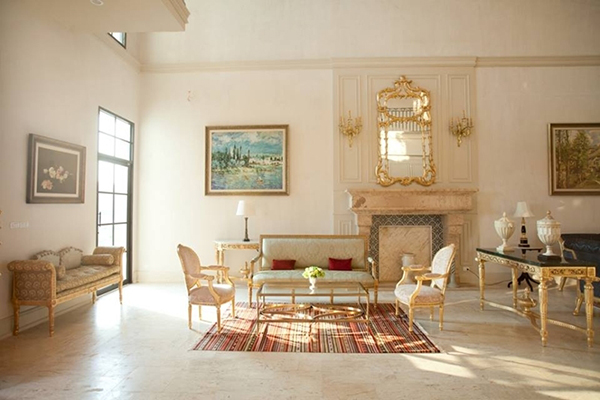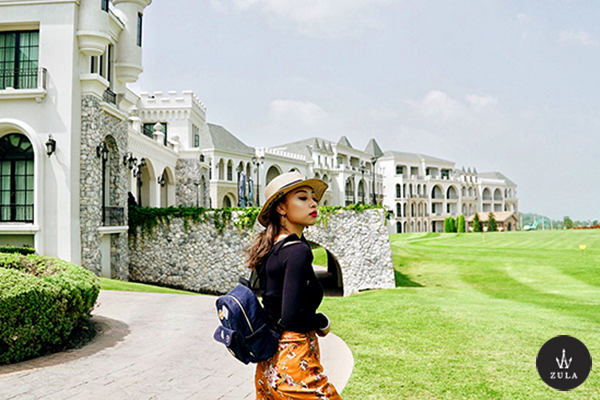 With elegant rococo architecture and flower fields, My Ozone Khao Yai is a luxury retreat in the laid-back countryside where temperatures can dip below 20 degrees at night.
Fitness enthusiasts can start the day with yoga, before taking a dip in the pool or playing golf. Once peckish, head to the breakfast buffet for organic produce grown in-house, before spending an afternoon at the wellness centre for spa & health treatments.
Neuschwanstein Castle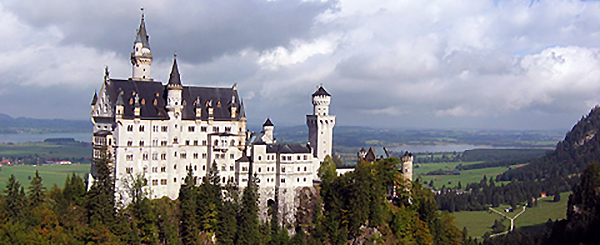 If you love Sleeping Beauty, you have to see Neuschwanstein castle IRL. With a dramatic mountain backdrop, the 19th-century castle is striking with its white walls and black tiled roofing.
While you can't spend the night in the Neuschwanstein, you can make your Disney Princess dreams come true in the palatial My Ozone Khao Yai hotel.
2. Nhapha Khao Yai Resort VS Göreme, Cappadocia (Turkey)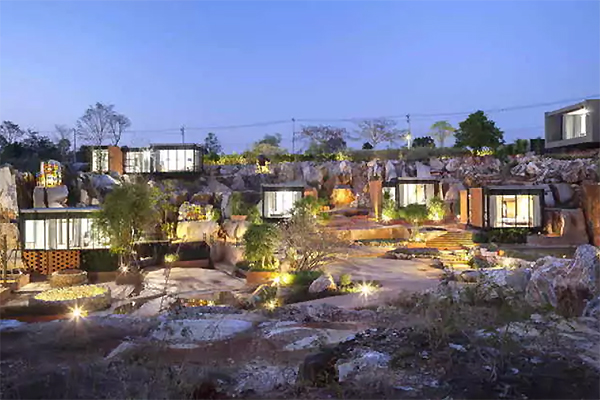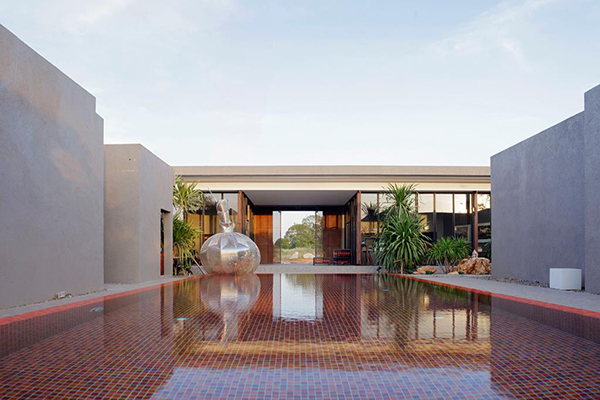 Built on a former rock mine, Nhapha Khao Yai Resort cleverly uses the surrounding natural boulder forms to create its unique architectural design.
Helmed by the man behind Ardel Gallery of Modern Art, the resort is also an art space which exhibits international works, from Japanese printmakers to ceramic artists. There's also an outdoor red pool!
Göreme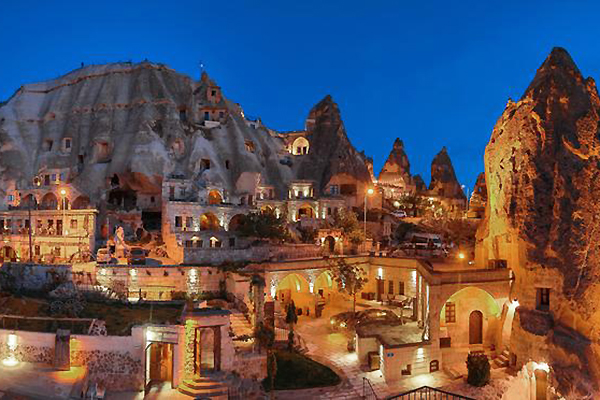 Sculpted by the natural forces of erosion, volcanic eruptions and wind, the Göreme valley in Cappadocia, Turkey has dramatic rock formations known as 'fairy chimneys'.
Here, you can sleep in luxuriously-outfitted caves and watch the Anatolian sunrise paint the valley gold from a hot-air balloon.
But given how there aren't any direct flights from Singapore to the Cappadocia region (cheapest return flights to Istanbul start at S$937), and with Turkey's current tumultuous climate, Khao Yai could be an attractive alternative for 'kiasi' Singaporeans.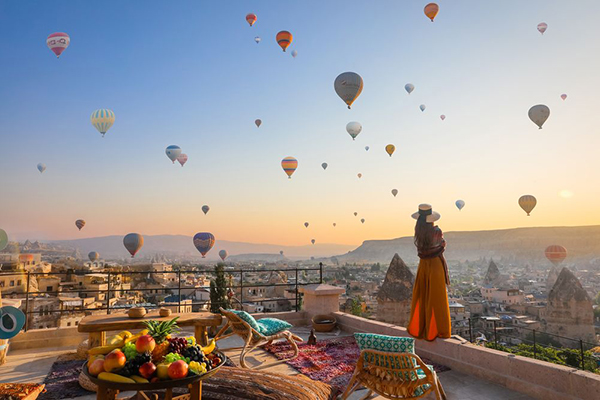 3. Phuchittawan Resort VS Zaanse Schans (Amsterdam, Netherlands)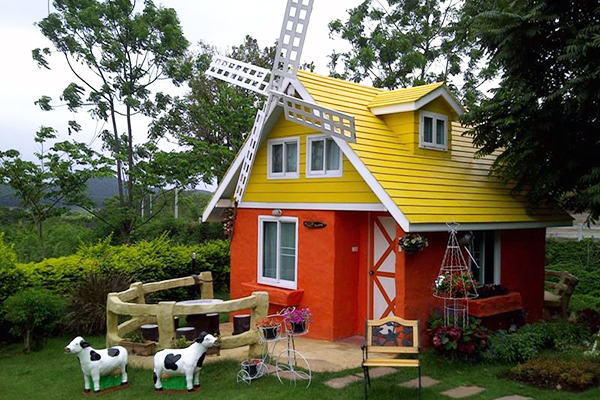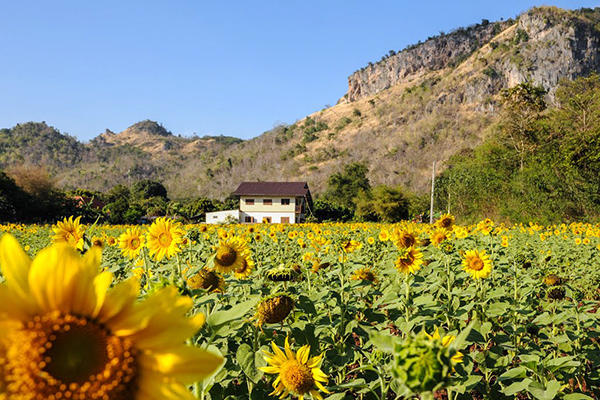 Bask in nature's tranquility at the Phuchittawan Resort, where guests can spend the night in colour-blocked cottage houses.
Surrounded by farmland, nearby attractions include Chok Cai farm, the PB Valley Khao Yai Winery, and local sunflower fields (from November to January only).
Zaanse Schans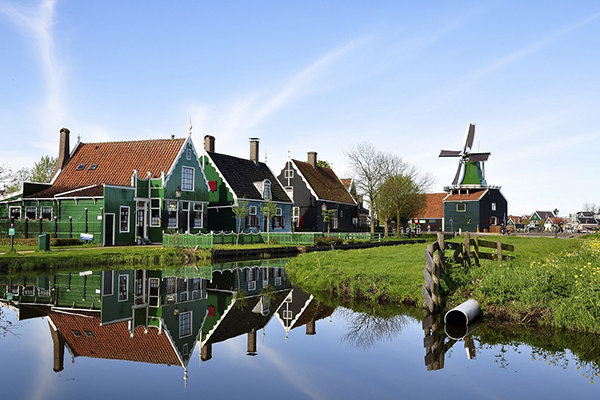 Just a 15-minute train ride from Amsterdam will let you catch a glimpse of Holland's iconic windmills when you spend a day at the Zaanse Schans.
Built along the Zaan river, the collection of 18th- and 19th-century houses have been converted into museums and shops.
4. Toscana Valley VS Montepulciano, Tuscany, Italy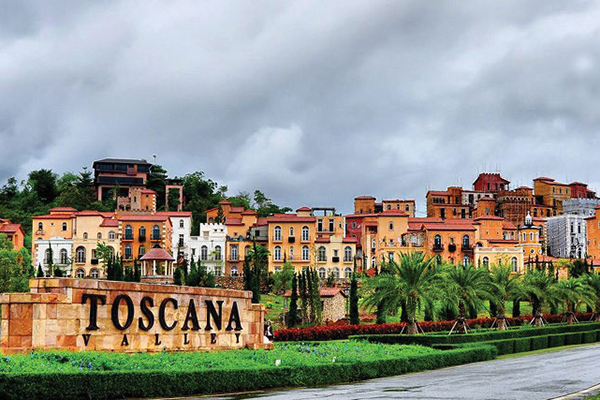 Sprawling across 830 acres of rolling hills and lakes, Toscana Valley is inspired by the intertwining lifestyle of a piazza and the open village space in Italian towns.
To be nearer to the cafes and spas, you can choose to stay in the heart of Toscana Valley at the Town Square Suites (from S$331).
But if you prefer to be surrounded by the lush greenery of Khao Yai National Park, opt for Hotel La Casetta (from ~S$306), a loft-style accommodation with high ceilings.
Montepulciano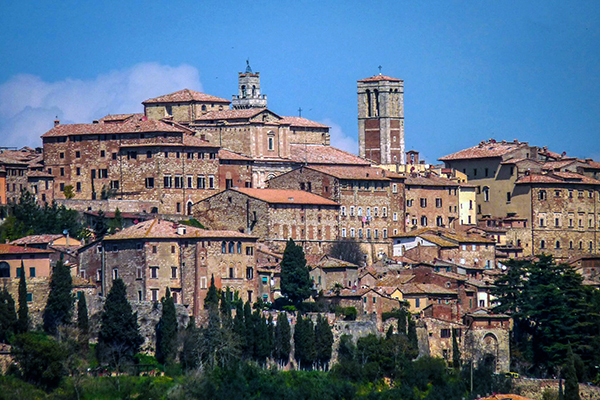 Located in Southern Tuscany, Montepulciano is a medieval and renaissance village famous for its Pici pasta, lentils, pork and wine.
The main sights to see include the Romanesque style town hall, the Piazza Grande, the temple of the Madonna di San Biagio, and various mosaic studios.
5. Thames Valley VS Bronte County (West Yorkshire, England)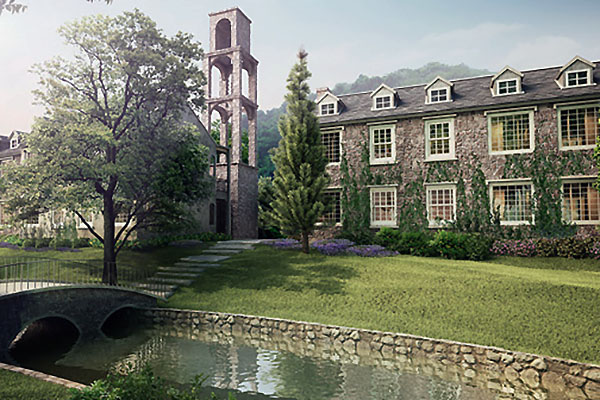 Inspired by the countryside of southern England, Thames Valley is a refined English-styled hotel that sits on the banks of the river. There is even a garden maze where you can play hide-and-seek!
Brontë County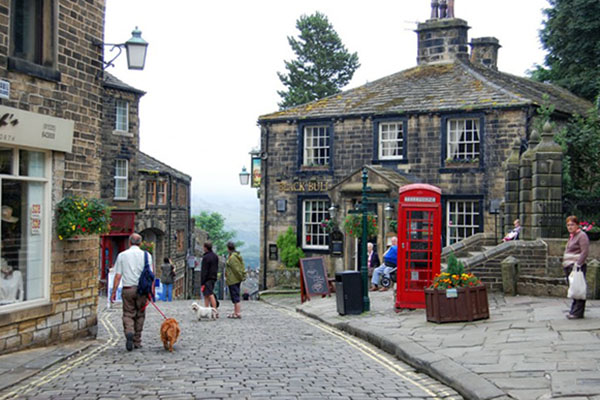 Tea rooms, book and craft shops dot the cobbled streets of Brontë Country, a compact region of moorland and villages in West Yorkshire.
Literature buffs will know the area as where Charlotte, Anne and Emily Brontë grew up and drew much of their novels' inspiration from.
Bonus:
6. Khao Yai National Park VS Svartifoss, Iceland
Khao Yai National Park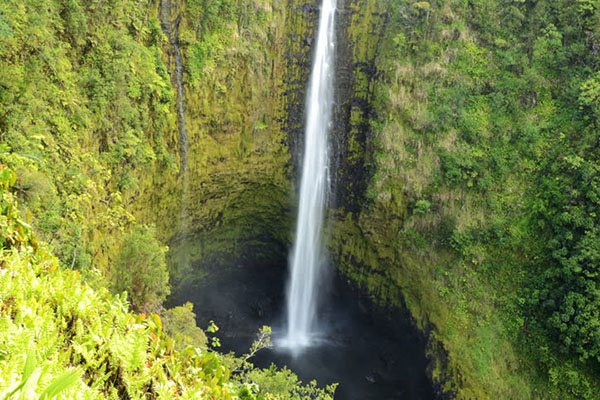 Choose to take a romantic stroll or picnic amongst the flowers and wild grass at the Khao Yai National Park. If you're the hiking sort, take an easy trek to the Khao Yai National Park waterfall.
Haifoss, Iceland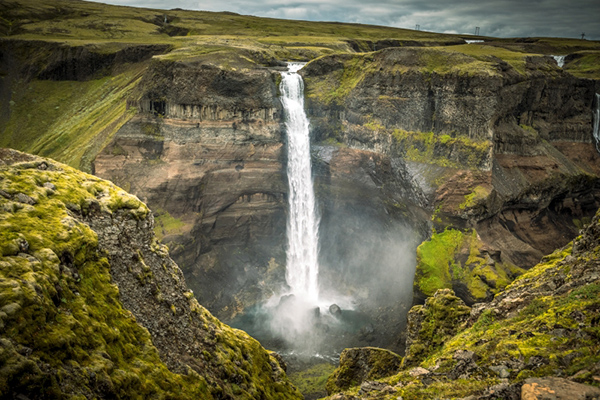 Situated near the volcano Hekla, Haifoss is the third highest waterfall in all of Iceland. While the waterfall's view is majestic, the trail through the nature reserve is equally astounding.
7. Baan Suan Noi VS New Zealand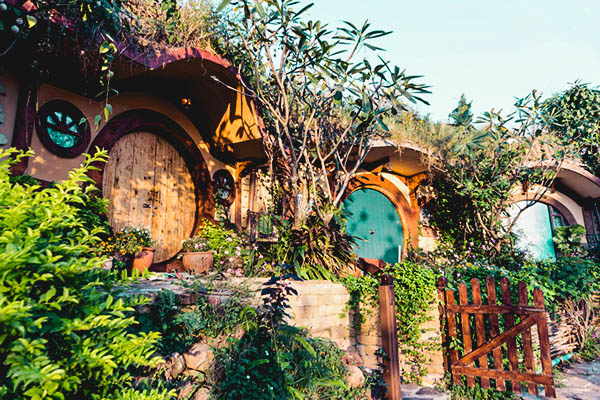 Any Lord of the Rings fan would appreciate the quaint cottage houses at Bann Suan Noi.
Each room is built and modelled after the Hobbit village, where elf costumes are available for you to complete your mandatory tourist shot at Tolkien's magical land.
Auckland, New Zealand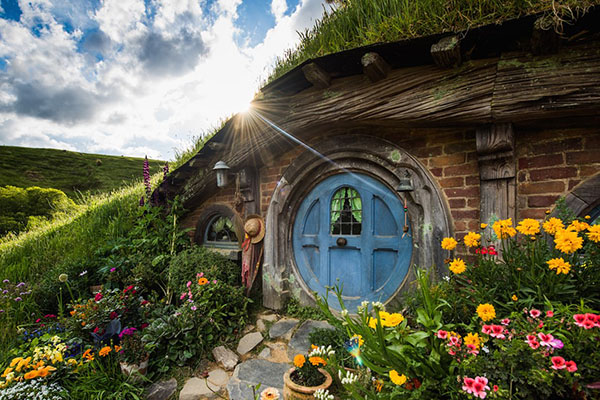 The Hobbiton Movie Set was the original film set for the Lord Of The Rings movie. Here, you can take a guided tour to explore the Party Tree, Bilbo Baggins's home, and relax over a ginger beer at The Green Dragon Inn.
Khao Yai Hotels
Thailand offers more than ornate shrines, delicious street eats, a buzzing nightlife and endless shopping. The next time you fly to the Land Of Smiles, switch Bangkok's bustling city life for a luxury 'European' wellness retreat instead!